Keep a record of your travels with a quick and simple DIY Pocket Travel Journal. Make ahead and take with you on your next trip to fill with memories.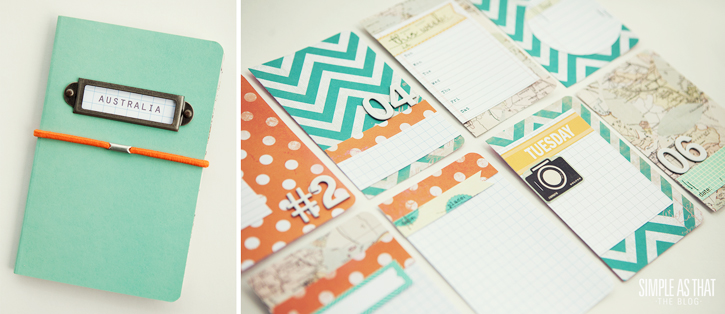 And here's what it's looking like now. The album includes photos and point form journaling along with a few bits of  memorabilia from the trip. Because the album is so little it was easy to take with me to Australia and when I had time I was able to add a bit of journaling while everything was fresh in my mind and save the rest of the work for when I got home.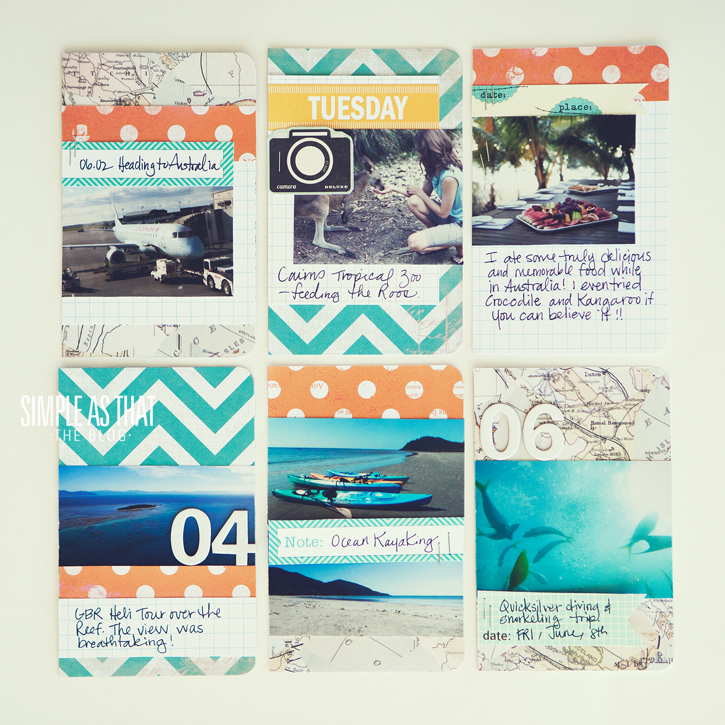 Supplies to make a Pocket Travel Journal:
small notepad to use for album cover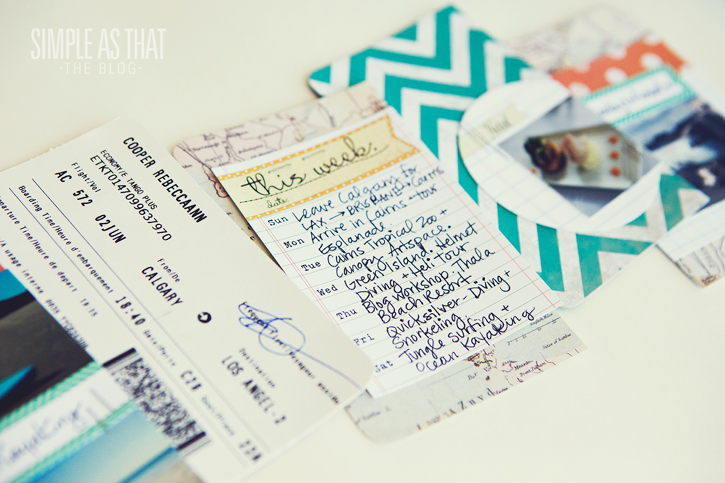 Make your own Pocket Travel Journal:
1. Find an inexpensive notebook/notepad to use for your album housing. I found mine at the dollar store.
2. Remove the inside pages from the notebook/notepad using a ruler and exacto knife and cover the inside with patterned paper. View the short video below for more details.
3. Choose a variety of coordinating papers in a cute colour scheme and create your album pages to fit inside your album cover. All of my album pages measure 3.5′ X 5.5″
4. I chose to put all my album pages together before my trip and take them with me to add journaling while in Australia. Keeping my album size small made it ideal for travel. Here are what my pages looked like before adding photos/journaling: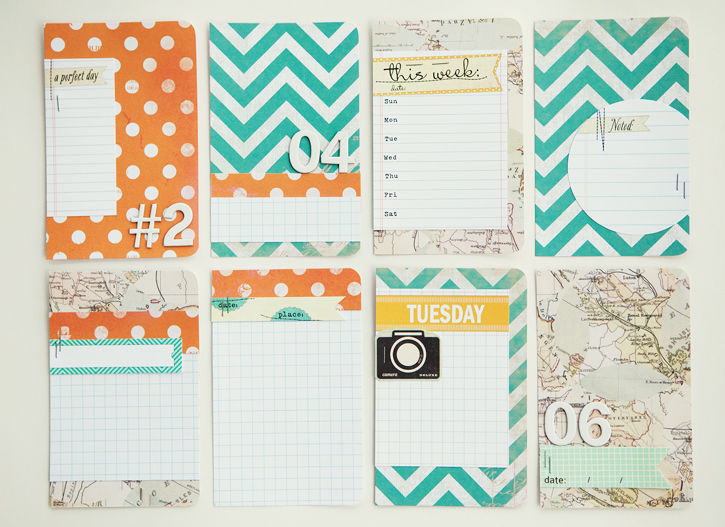 5. I used a variety of scraps of pattern paper, premade journaling spots and labels from Elle's Studio Summer Lovin' collection and chipboard stickers to create the pages. I attached different elements using a gluestick or simply stapled them onto the page. 6. As a final touch you could use a rounded corner punch to round all the corners of your pages or just a couple corners like I did. 7. Tuck all your pages in order into your album cover, secure with an elastic and that's it! A cute and simple way to record your travel memories! For another view of my mini travel album you can watch the following video. This is my very first blog video EVER so you'll have to go easy on me, I was a little nervous. 😉 I hope you enjoyed this blog post. If you did I'd love for you to share it with your friends via Pinterest, Facebook, Twitter or Stumble Upon! Thanks so much and if you have any questions about the album I'd love to answer them, just leave me a comment or shoot me a quick email!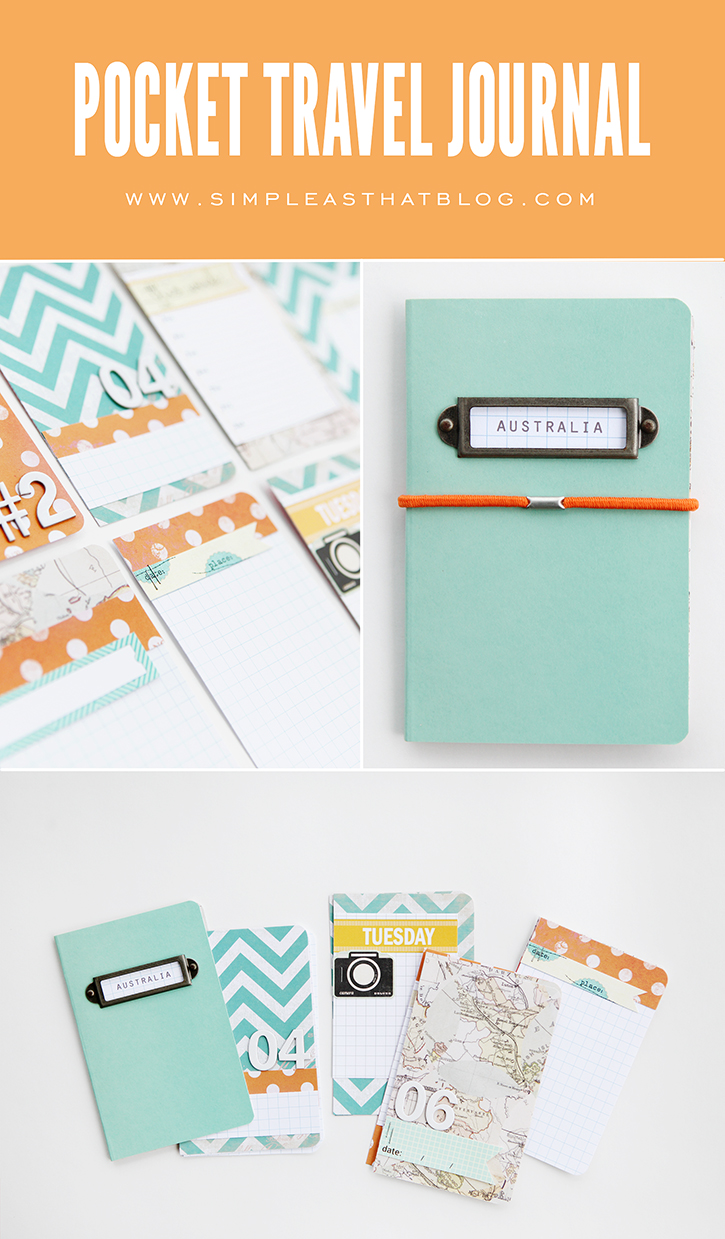 I'm linking up with these fabulous blogs.