Because few things have such direct applications to life—12 life lessons children learn from hiking.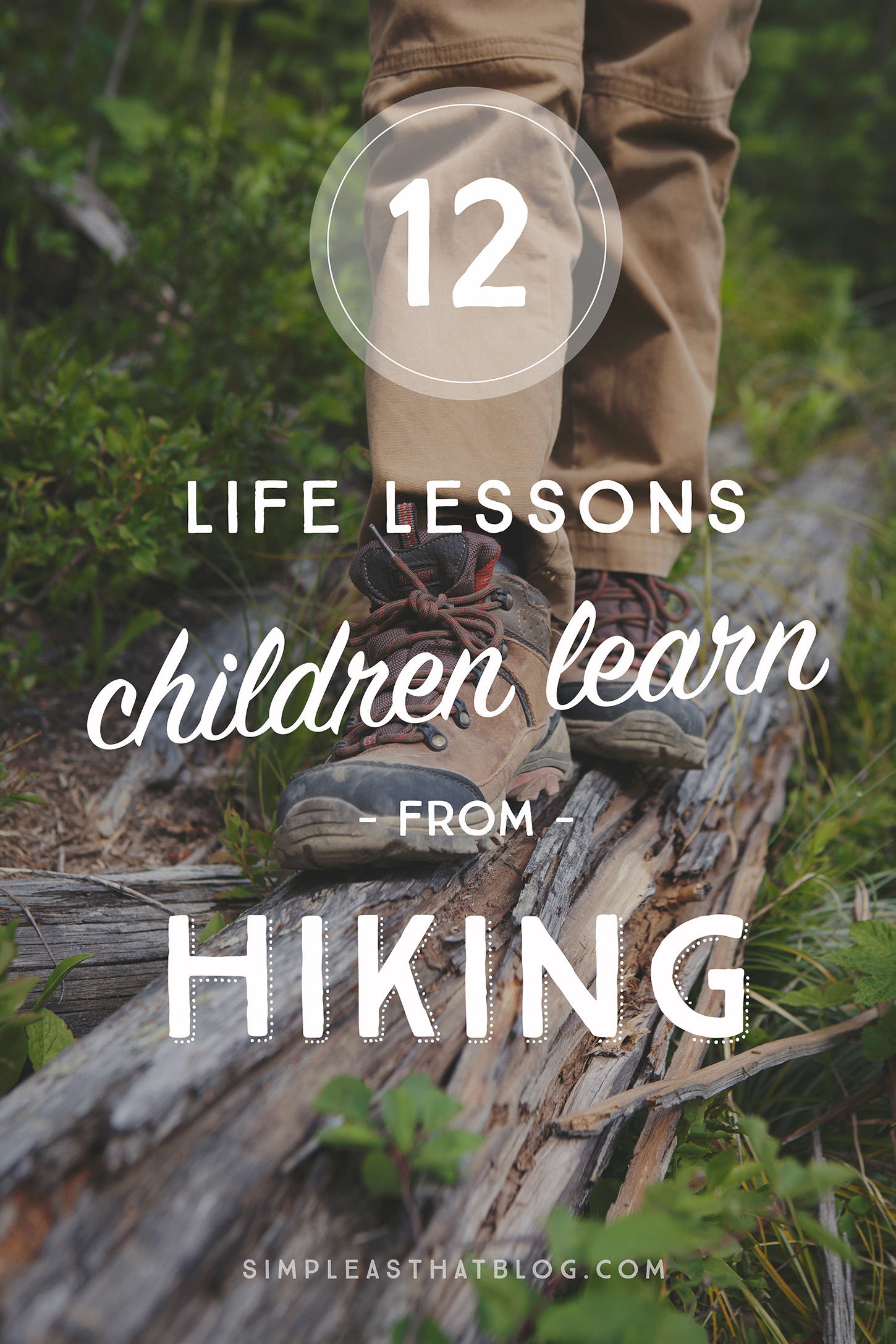 From spotting wildlife to taking in the view to the thrill of reaching our destination, our family loves spending time together on the trail.
Over the years we've watched our kids learn about ecosystems and plant life, seasons and weather.
But the real learning goes so much further than those things.
The Hike – Peyto Lake, Banff National park
What we really want them to take away are the life lessons that they wouldn't absorb from a textbook or in a classroom or even by listening to our finest speeches as parents. 😉
We want our kids to push through, to overcome their tiredness and their feelings of self-doubt. We want them to practice encountering obstacles and figuring out how to get around them. We want them to experience the sense of accomplishment from conquering something difficult.
If you haven't already picked up hiking as a family pastime, I hope this list of life lessons your children will learn convinces you that there is so much more to hiking than putting one foot in front of the other on the trail.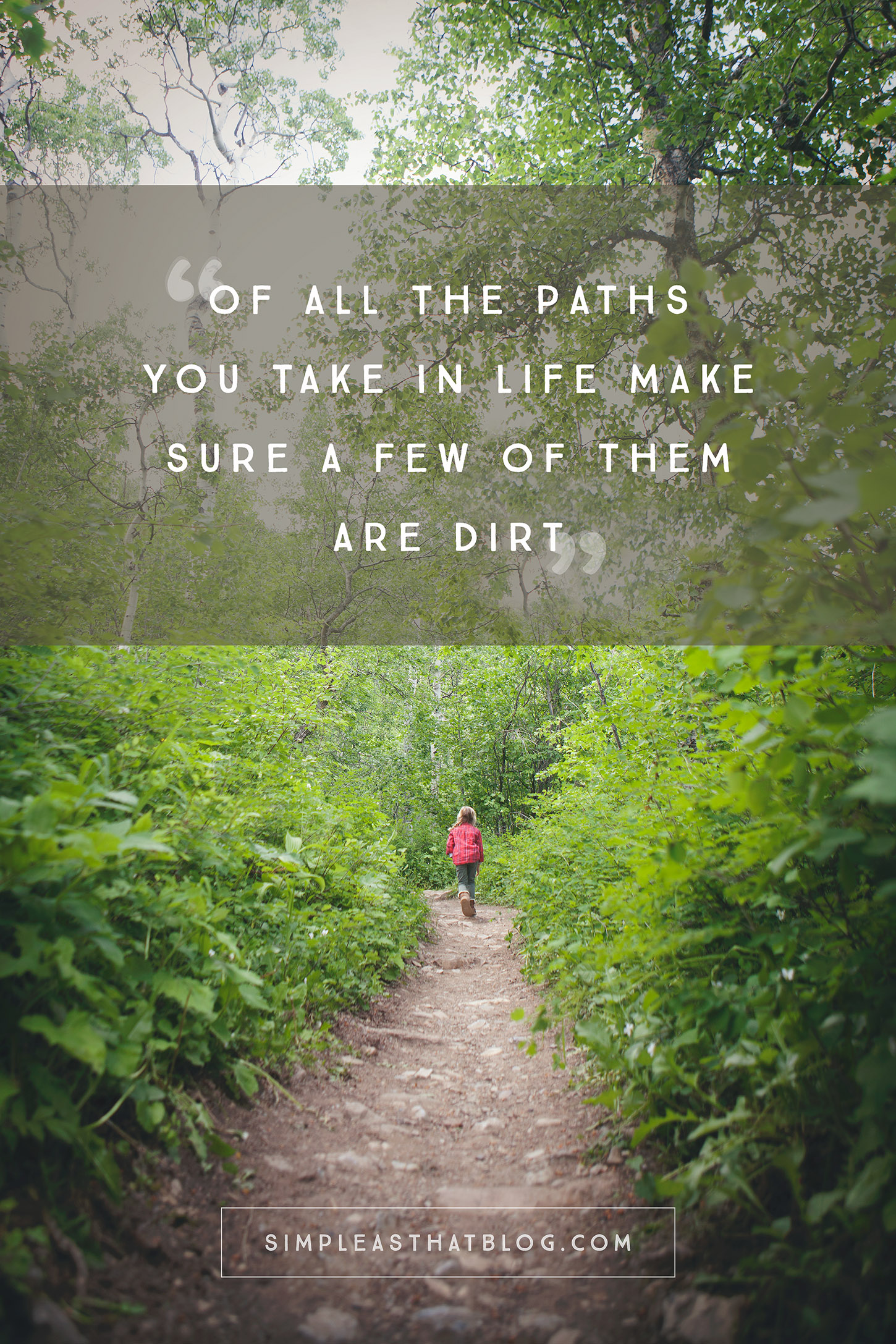 The Hike – Bertha Falls, Waterton Lakes National Park
12 Life Lessons Children Learn from Hiking
1. Hard work pays off.
2. Even though it's uncomfortable, you have to leave your comfort zone in order to grow, reach your goals, and arrive at your destination.
3. The world is a beautiful place. Time and again I've watched my children's eyes fill with wonder as they see the amazing creations around them and grow in their appreciation for nature.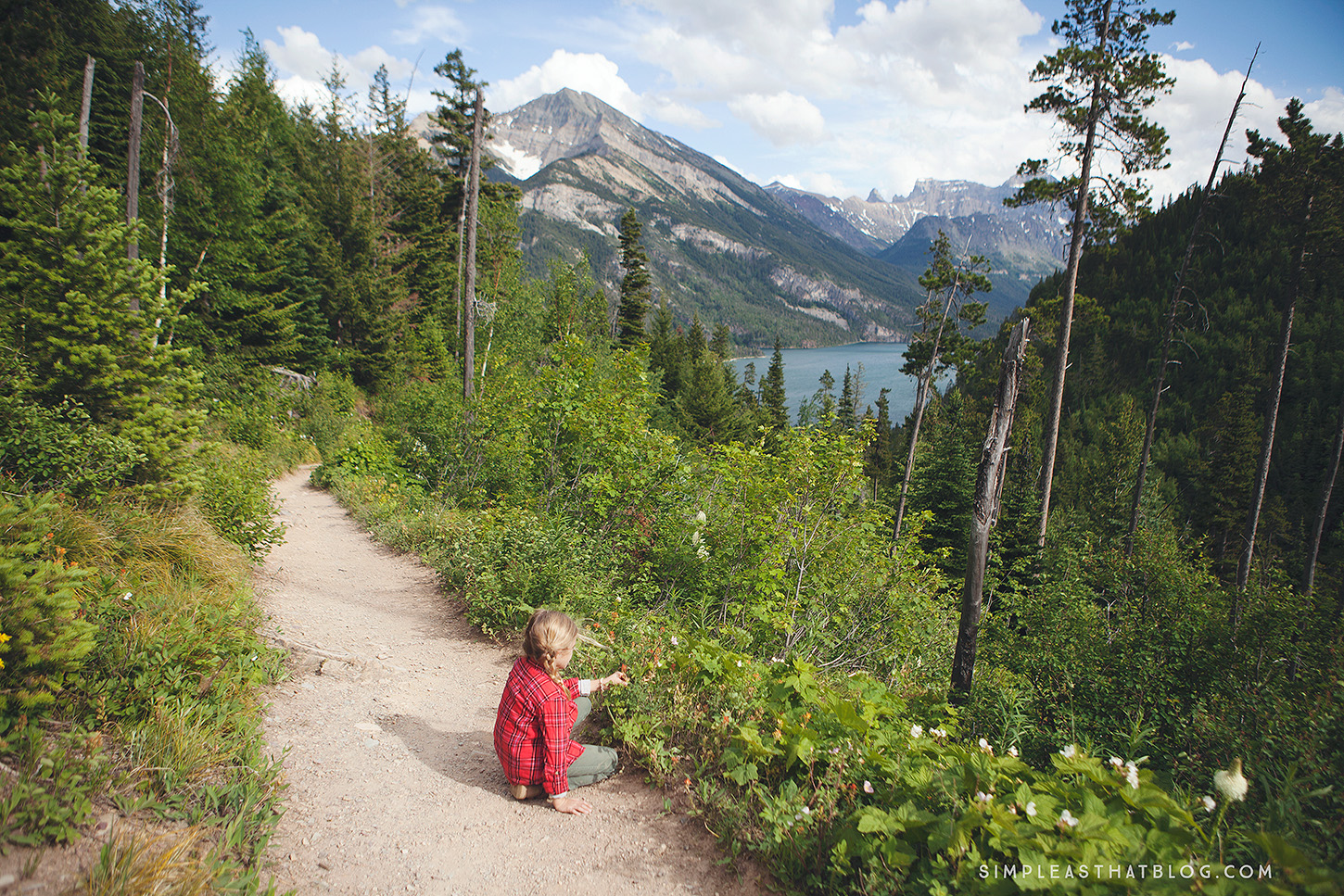 The Hike – Bertha Falls, Waterton Lakes National Park
4. There are so many better things to do with your time than spend it on a screen.
5. There is value in following a guide who knows the way (i.e., their parents, grandparents, mentors, and church leaders).
6. You are capable of solving hard problems.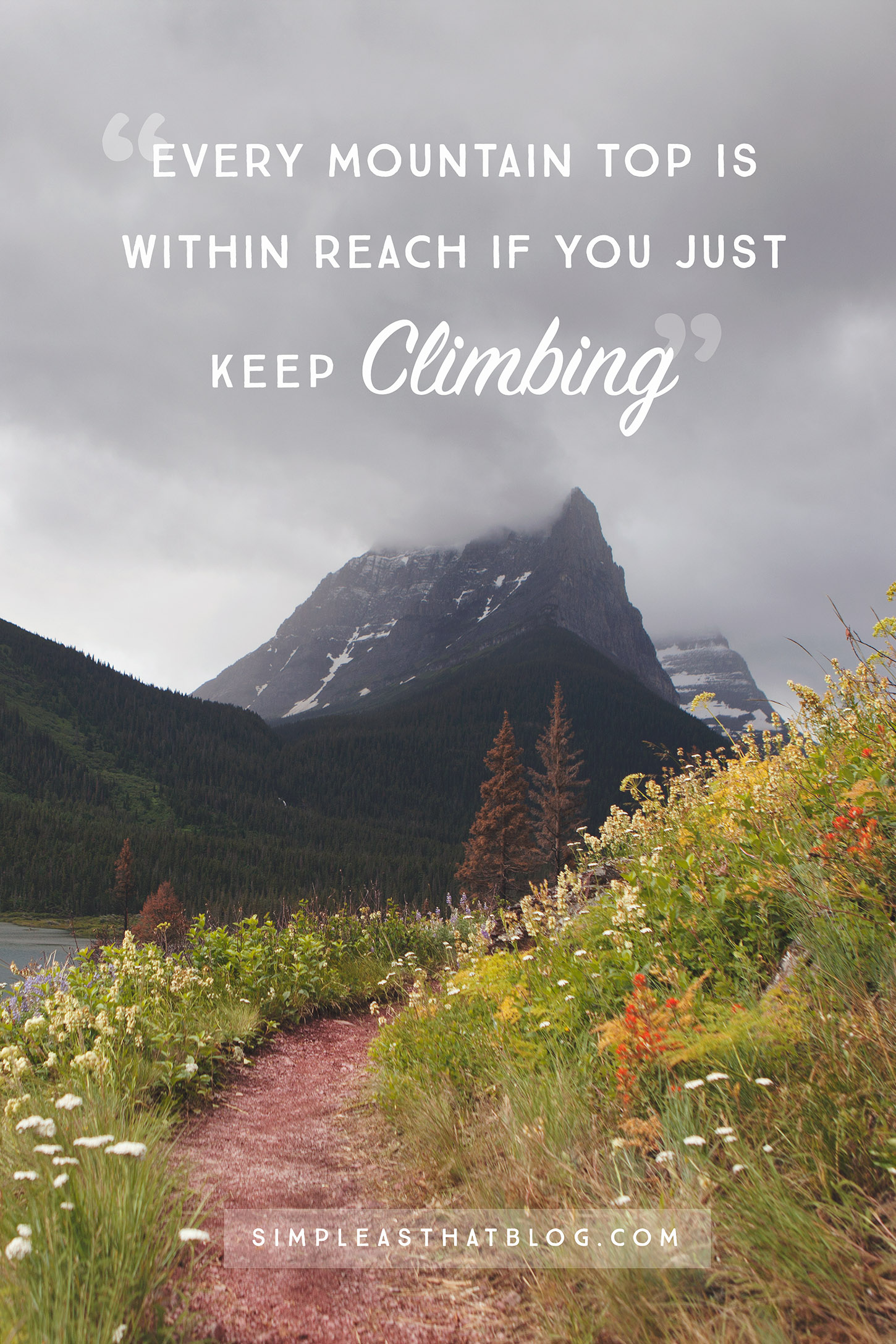 The Hike – Virginia Falls, Glacier National Park
7. Trust yourself.
8. Push your limits; you'll be surprised at what you can handle.
9. It's easy to get focused on the climb—the hard parts. But don't forget to look up and take in the view. It will remind you what you're doing it for.
The Hike – Bear's Hump, Waterton Lakes National Park
10. Take care of yourself. Drink water, bring snacks, think positively, and take breaks to stay refreshed.
11. Learn the importance of setting your pace. We're not designed to run faster than we have strength. A sustainable pace makes all the difference.
12. You can get up when you fall.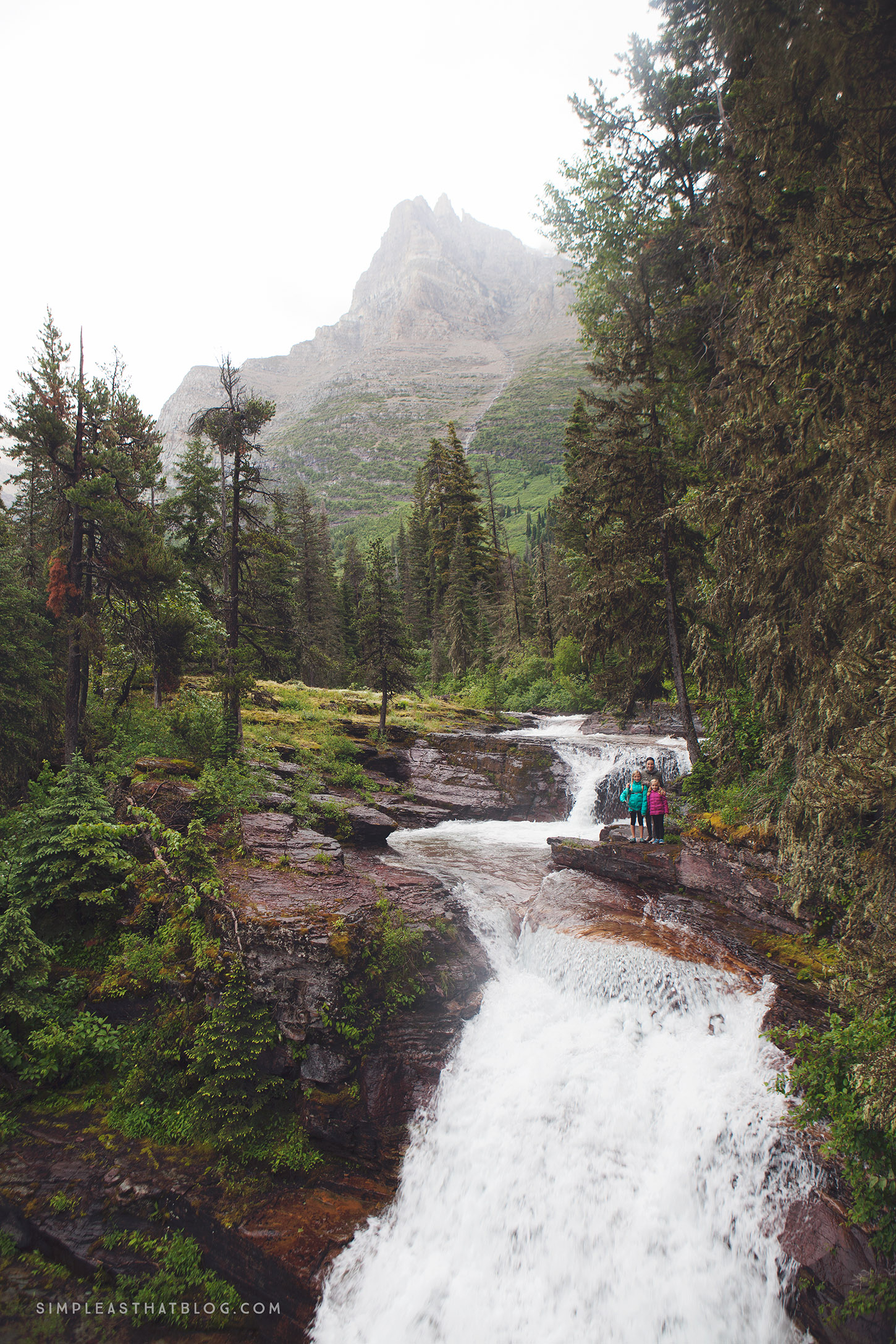 The Hike – Virginia Falls, Glacier National Park
The fact that our family enjoys hiking is only a small part of WHY we do it. 
Hiking is a bit like life: The journey only requires you to put one foot in front of the other… Again and again and again. And if you allow yourself opportunity to be present throughout the entirety of the trek you will witness beauty every step of the way not just at the summit.

– Unknown
---
For more about spending quality time outdoors, I think you might enjoy these posts: