The important conversation my son initiates right when we're rushing out the door, the happy baby covered in the cornstarch she just dumped all over the kitchen floor (and herself!), the smell of spring flowers drifting across our front yard…
These are the moments I want to make time for.
But as we all know, carving out time and attention for the things that really matter isn't as easy as it sounds.
I talk a lot about keeping things simple, here at Simple As That. Am I perfect at it? No. But I'm constantly trying to learn and incorporate new ideas to help me simplify and keep my life organized. Here's a list of amazing resources that I've either read and loved, or am anxiously waiting to read.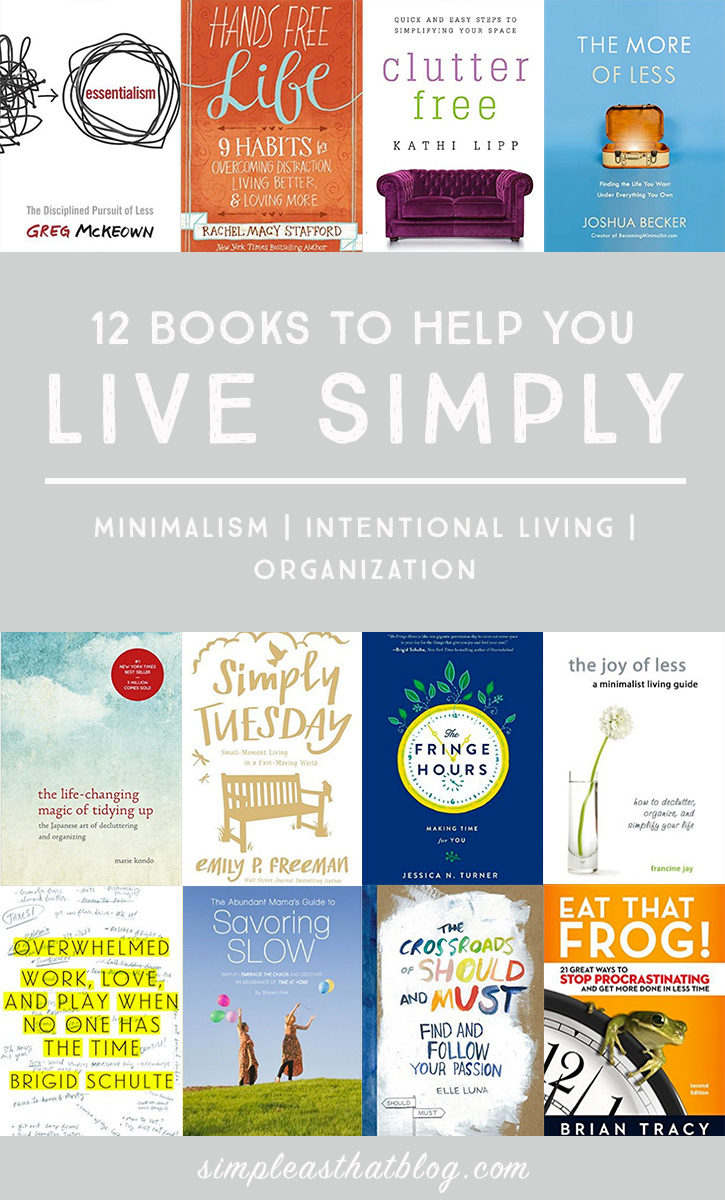 12 Powerful Books to Help You Live More Simply
On Organization
The Life-Changing Magic of Tidying Up | Marie Kondo
On Intentional Living
Hands Free Life |  Rachel Macy Stafford
The Crossroads of Should and Must | Elle Luna
Simple Tuesday: Small Moment Living in a Fast-Moving World | Emily P. Freeman
The Fringe Hours | Jessica N. Turner
On Minimalism & Simple Living
The Joy of Less | Francine Jay
Essentialism: The Disciplined Pursuit of Less | Greg Mckeown
Overwhelmed: Work, Love, and Play When No One Has the Time | Brigid Schulte
The More of Less | Joshua Becker Now available for pre-order.
---
I hope these books lead each of us to both inspiration and practical application—helping us live with fewer distractions and more meaning.
Do you have any more favorites to add to this list?