When it comes to design, I've been having all kinds of fun with dingbat fonts lately!  There are some fabulous FREE dingbat fonts available out there and today I thought I'd share a few of my favorites with you! Scroll to the bottom of this post for links to download them all!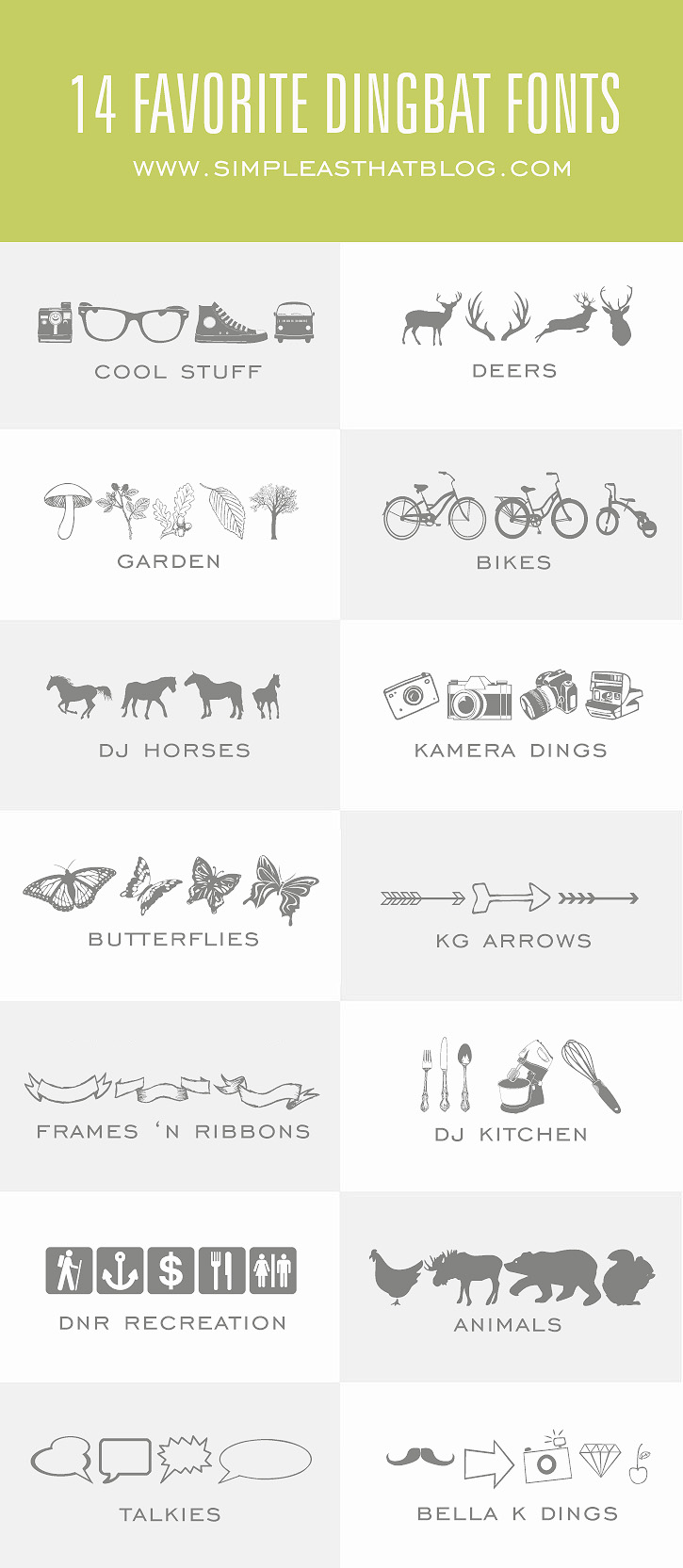 Cool Stuff | Deers | Garden | Bikes | DJ Horses | Kamera Dings | Butterflies | DJ Kitchen | KJ Arrows | Frames 'n Ribbons | DNR Recreation | Wild and Farm Animals | Talkies | Bella K Dings
What do you use fonts for?
I use fonts all the time when I'm designing free printables and adding text to my photos. Fonts are one of the most fundamental design tools and they can add so much to whatever it is you're creating!
I use Photoshop in all my design work, but I always recommend Photoshop Elements to those looking to start out in design and photo editing. It's an amazing program! Another great option if you want to start creating with fonts is to try out PicMonkey. Picmonkey is a free online photo editor. You can use it to fix your photos, add beautiful filters and text and it's really easy to use!
For links to more of my favorite font finds, check out these posts: