I'm excited to share the final set of monthly Visiting Teaching of 2014 with you! You can find the December Visiting Teaching Message here: The Divine Mission of Jesus Christ: Prince of Peace and scroll down to download the 5×7 printable using the link below.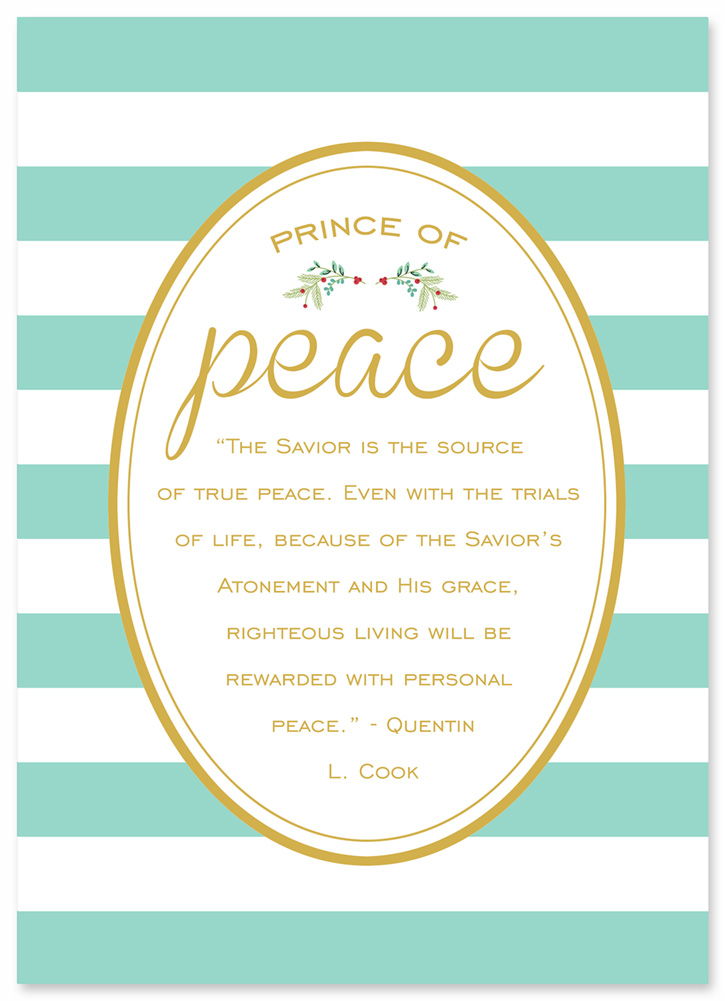 I've loved creating these visiting teaching printables each month throughout the year and plan to continue in 2015! If you're looking for ALL the 2014 printables you can find them here:
Click here to download Prince of Peace December Visiting Teaching Printable
If you enjoy these quotes please tell your friends where they can find them by sharing via Pinterest, Facebook and Twitter! Thank you so much!