If you're short on time and looking for a warm, hearty meal to serve your family this week, you need to try this Quick and Easy Tomato Tortellini Soup Recipe!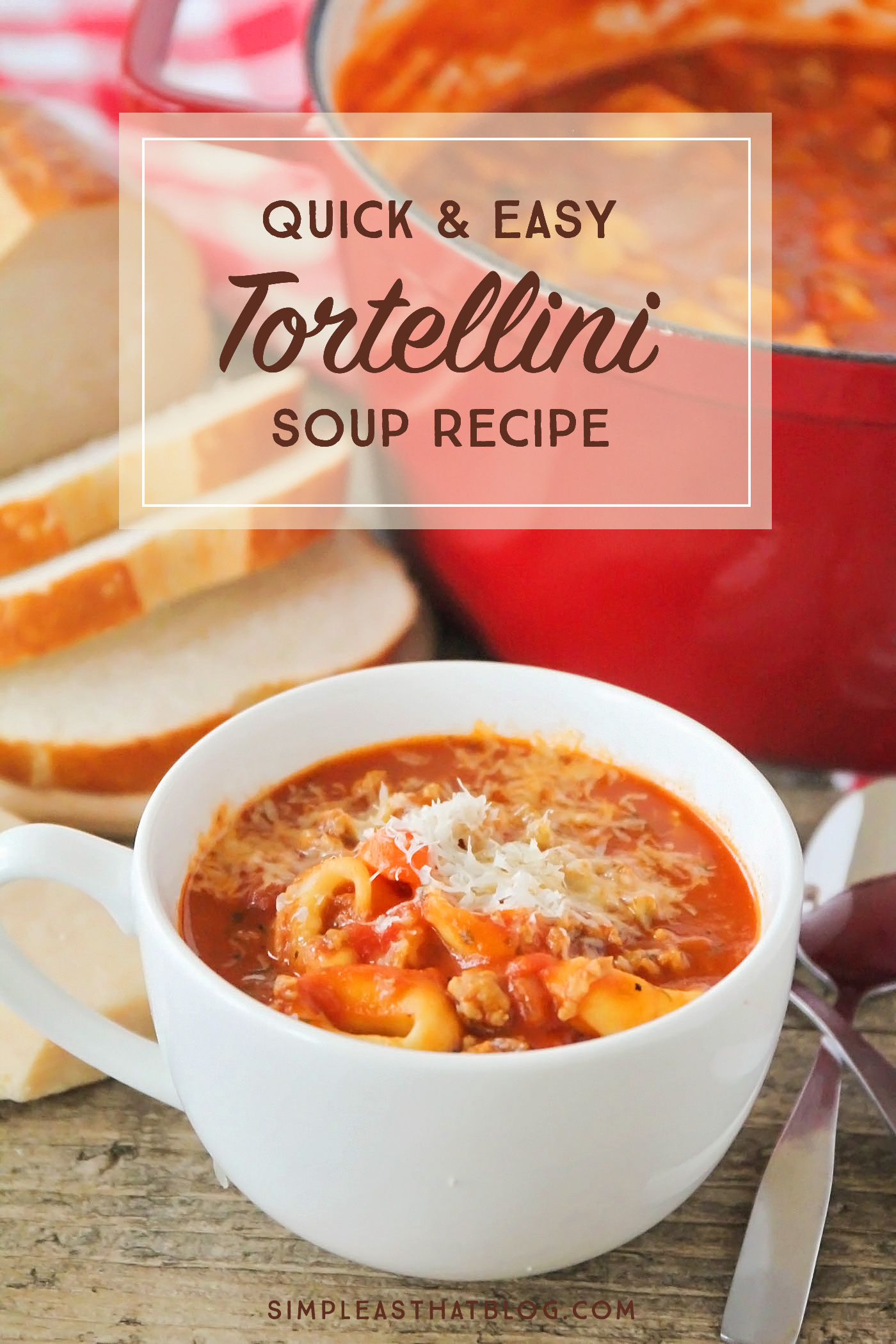 When I woke up this morning it was foggy and cool. So cool in fact, that I could see my breath. I think it's safe to say that winter is officially on it's way in our little corner of the world. When the temperatures start to drop this time of year all I feel like making for dinner is soup. Warm and comforting, soups make the perfect winter meals, wouldn't you agree?
This easy to make Tomato Tortellini is one of my favorite soups to make. It takes very little time to prepare and it's heaven in a bowl I tell you! I usually serve this soup with salad and a fresh baguette or homemade rolls.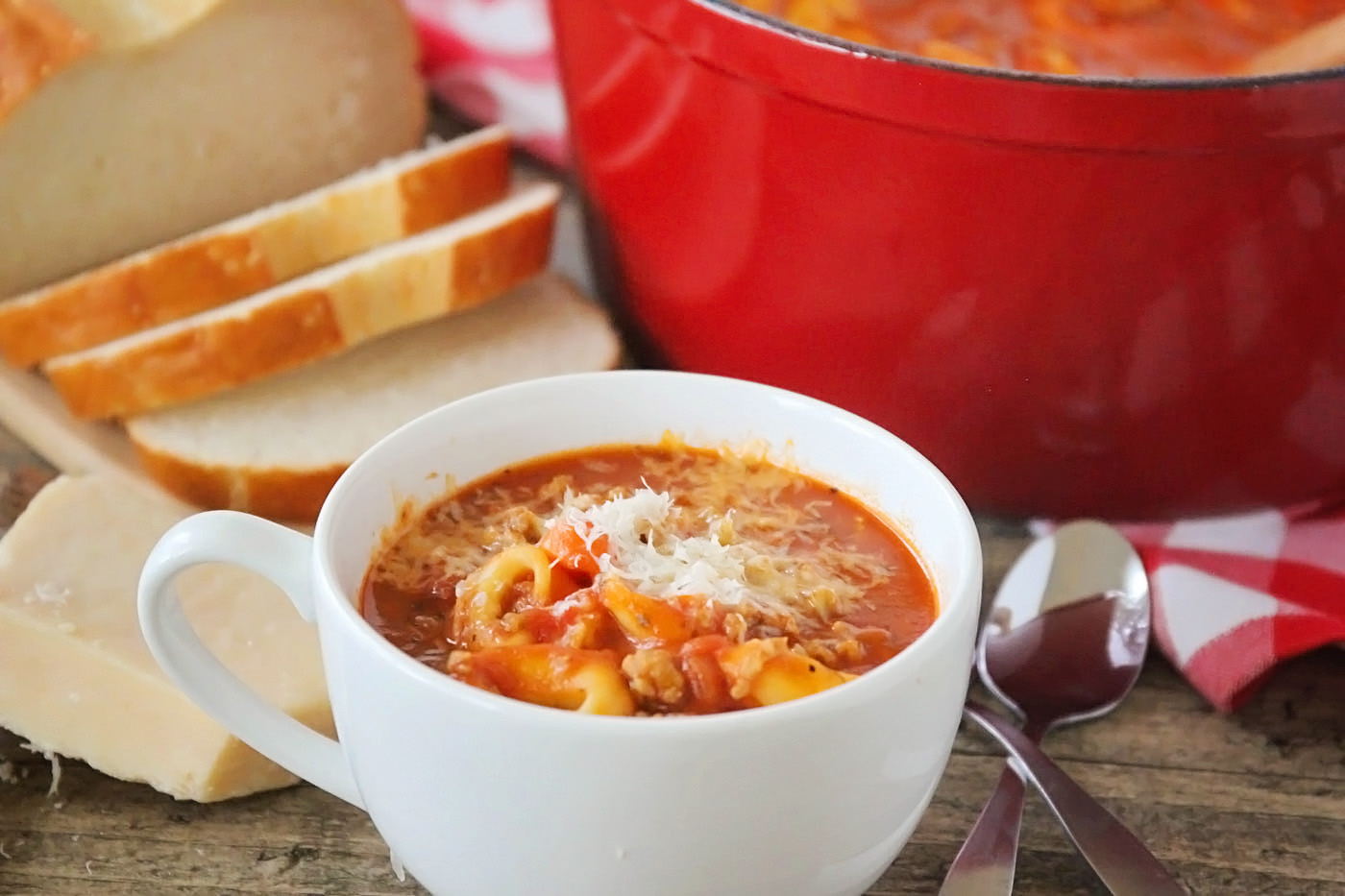 Quick and Easy Tomato Tortellini Soup Recipe
Ingredients
1 pound Italian Sausage
1 small onion, chopped
1 cup carrots, chopped
½ cup celery, chopped
1 24 ounce jar Fresh Mushroom Prego Sauce
1 14.5 ounce can Italian herb diced tomatoes, blended
1 10 ounce can condensed tomato soup
4 cups water
2 teaspoons Club House Garlic and Red Pepper Seasoning
1 package (19 ounces) tortellini noodles
Instructions
Peel, chop into small pieces and cook sausage in large pot until browned.
You can use a sausage link or ground Italian sausage.
Next added the onion, carrots, and celery, and sauté until the vegetables are softened.
Next add the pasta sauce, diced tomatoes, tomato soup, water, and seasoning.
Let simmered for 10-15 minutes, until the vegetables are fully cooked.
Lastly added the tortellini (I used frozen) and cooked about 5 minutes, until they float.
If using raw tortellini noodles, boil in water first. Drain and then add to soup.
The ingredients for this Tomato Tortellini Soup Recipe call for a 14.5 ounce can of Italian herb diced tomatoes. If you have picky eaters that turn their nose up at chunky tomatoes like my kids, then do what I do and put the tomatoes in the blender and pulse for a few seconds before adding to the soup.
I hope you enjoy this Tomato Tortellini Soup Recipe! There's no doubt it will be one of those recipes you pull out again and again just like I do!
If you liked this post you might also enjoy: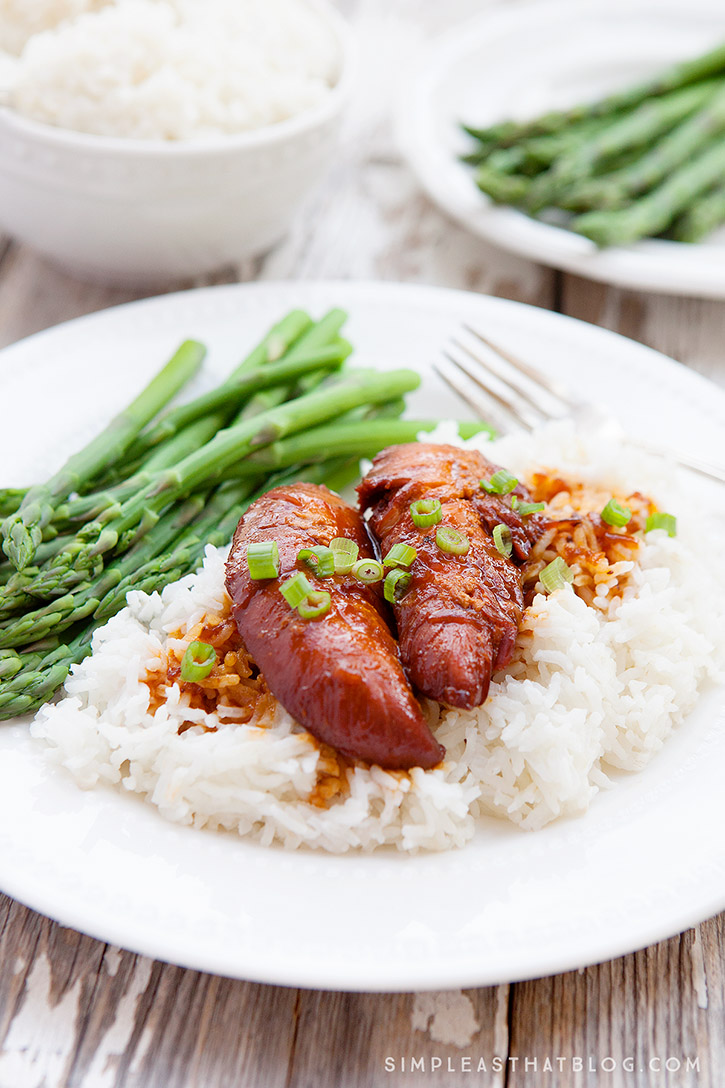 Quick and Easy Taco Soup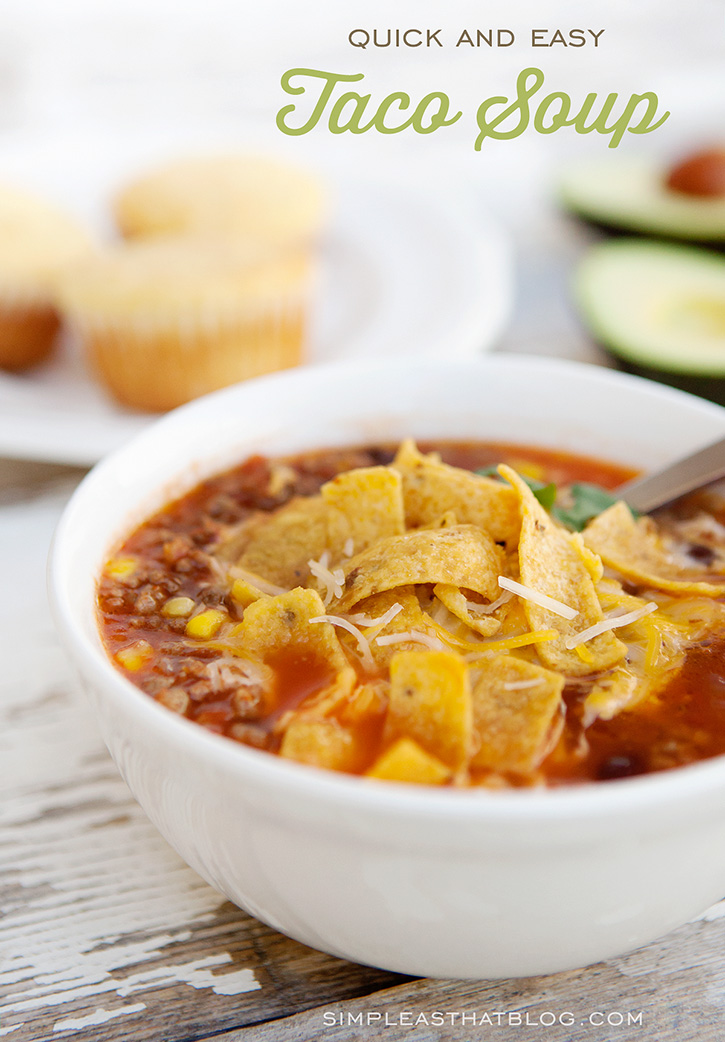 Southwest BBQ Chicken Salad & Creamy Lime-Cilantro Dressing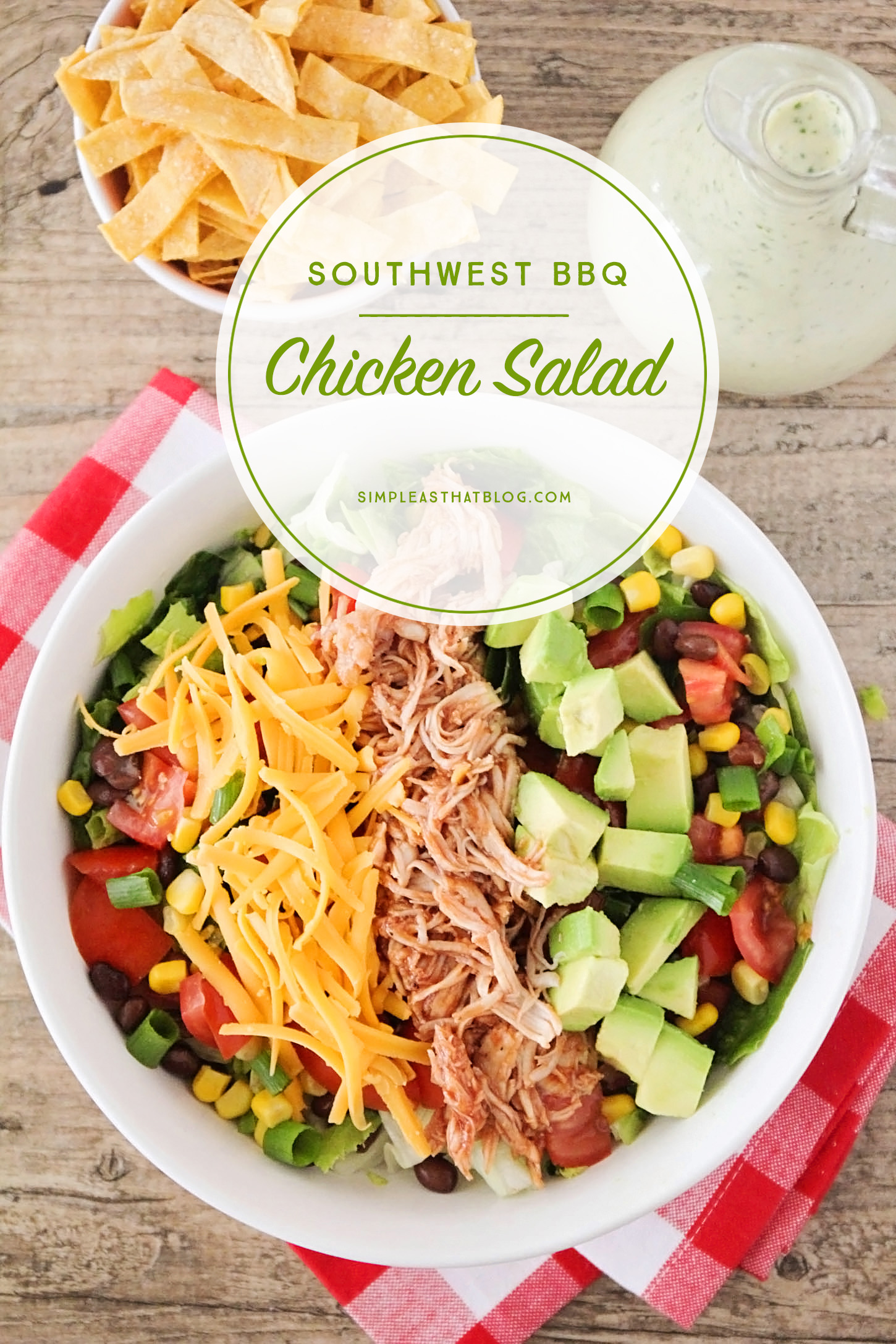 Chicken & Stuffing Casserole