A few weeks ago I shared a roundup of 25+ simple DIY Costumes. I've collected so many easy, handmade costume ideas on my Simple Halloween Costume Pinterest board! Making handmade costumes is always fun, but let's face it, life can get busy and sometimes the easiest thing to do is buy one! Today I'm sharing 25 Cute Costumes you can buy and hopefully, whether you're going handmade or buying your kids costumes this year, you'll find some inspiration in one of these posts!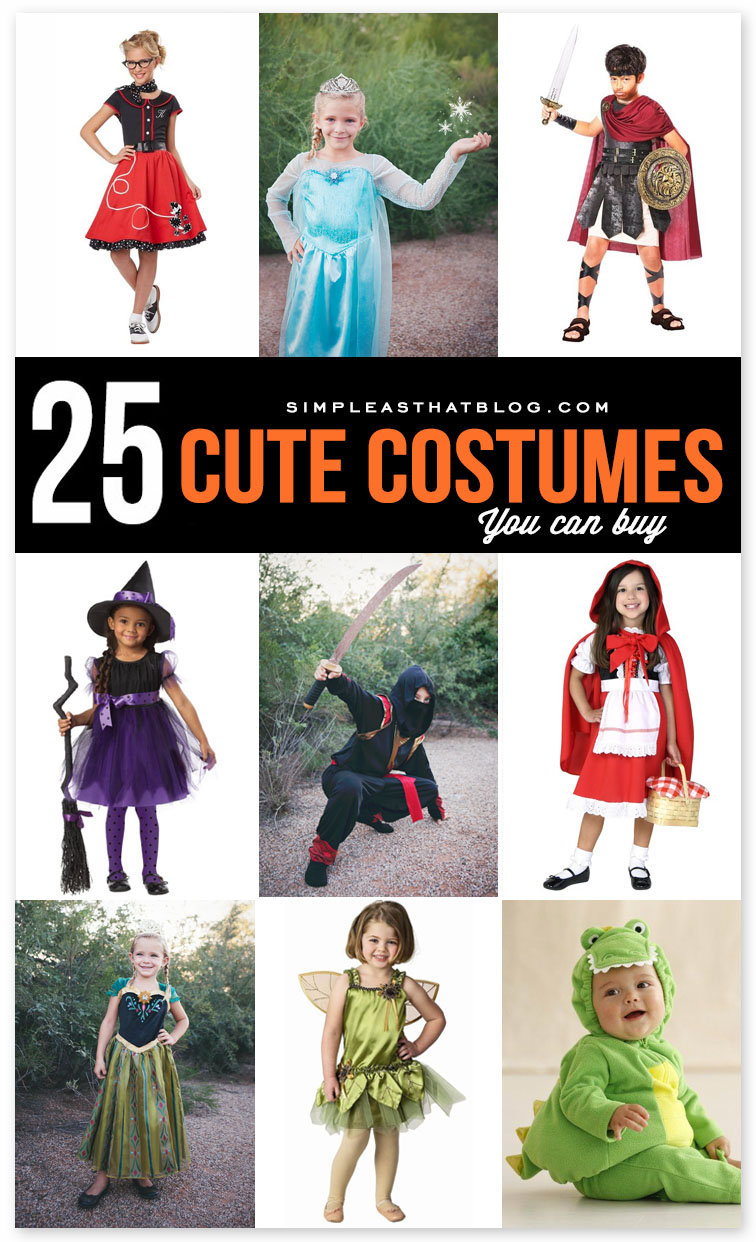 This post is sponsored by BuyCostumes.com and may contain affiliate links. All opinions are 100% my own.
This year we got the kids costumes at BuyCostumes.com and they've already arrived! The kids really love their costumes and I can't wait to share a closer look at what they'll be dressing up as. The things I liked about BuyCostumes.com was their incredibly fast shipping and the fact that they always have a discount code available so you can get a great price on kids costumes! Right now get 15% off your order with coupon code EMC15BC and 20% off order over $75 with coupon code EMC20BC75, plus there's always free shipping on all orders over $75!
Below you'll find a variety of cute costumes, from baby to tween, that I found online while browsing for costumes this year.
25 Cute Costumes you can Buy

Ninja | Elsa | Anna | Spartan | Doctor

Owl | Baby Alligator | Sock monkey | Peacock | Shark

Asian Princess | Jedi Knight | Cowgirl | Cowboy | Indian Princess

Minnie Mouse | Batman | Little Red Riding Hood | Garden Fairy | Roman Princess
Captain America | Witch | Train Engineer | Dorothy | Minion
Not planning to buy costumes this year — check out this roundup of 25+ simple DIY costume ideas that are simple and oh so cute!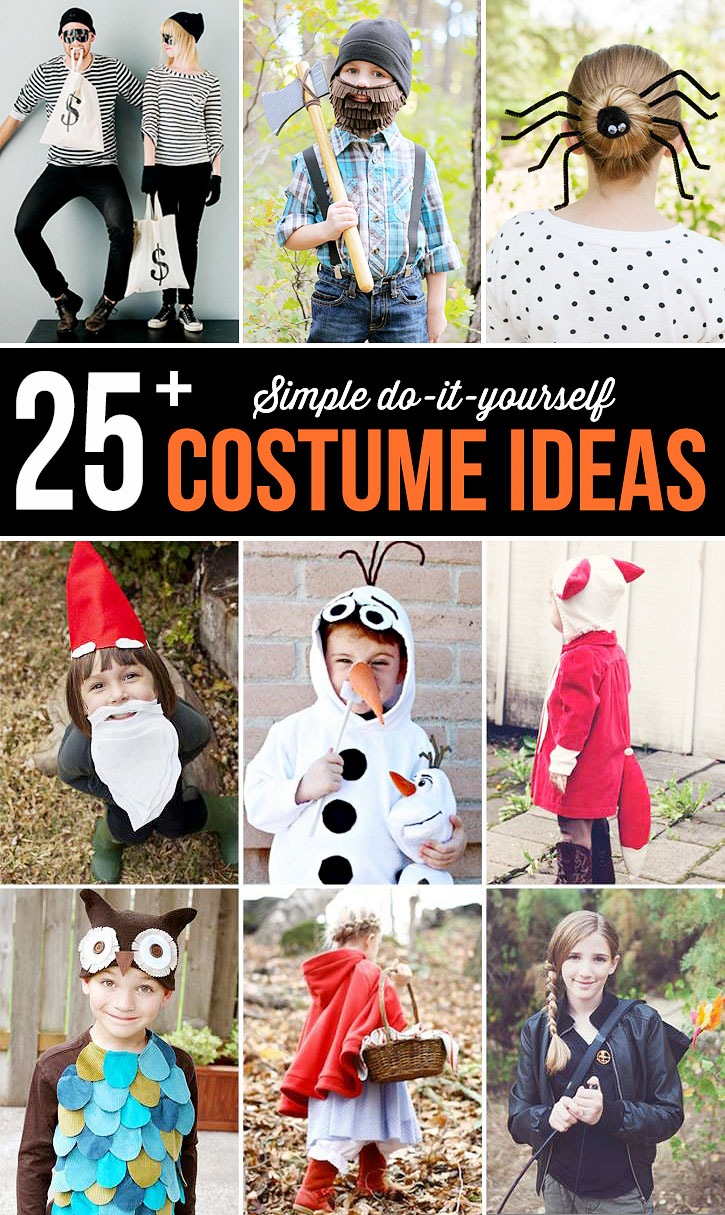 This post contains affiliate links.