Inspirational Quotes for Mom – Mother's Day is right around the corner and today I wanted to share 5 inspirational quote printables about motherhood!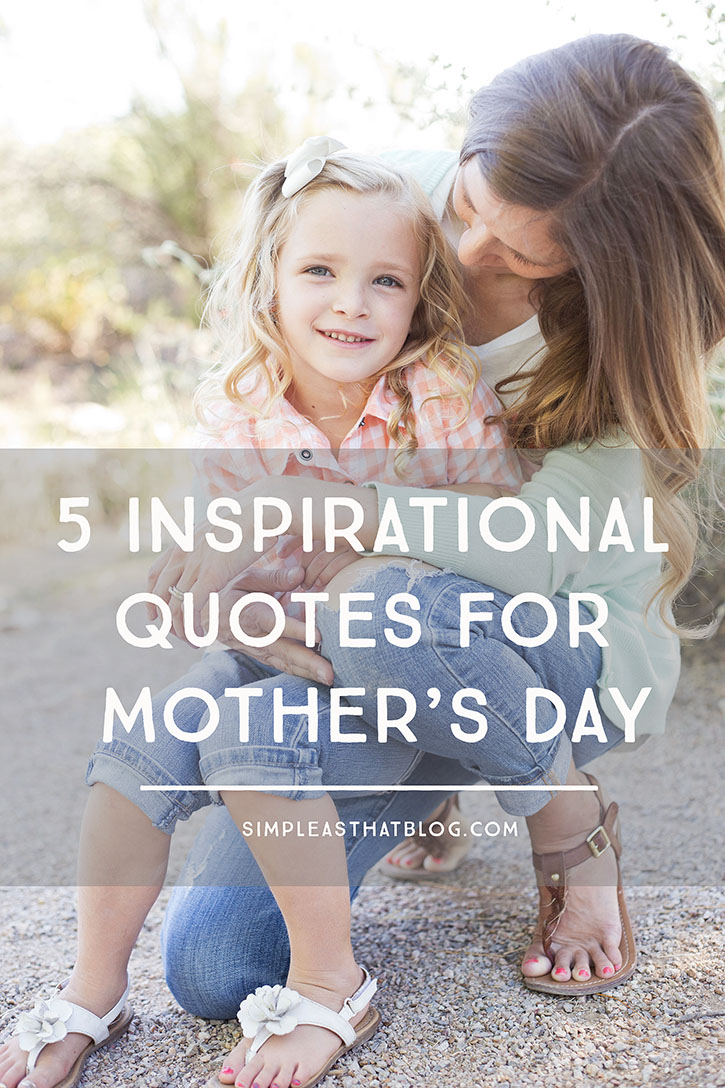 Photography by Stephanie of Life Created
Feel free to download and use these free printables for your own personal use. You can print them out, frame them and give as a gift, write a note on the back and use them like a card or share them with your mom via email and/or social media. Scroll down for a clickable download button at the bottom of this post.
5 Inspirational Quote Printables for Mother's Day
"Successful mothers are not the ones that have never struggled, they are the ones that never give up, despite the struggles." – Sharon Jaynes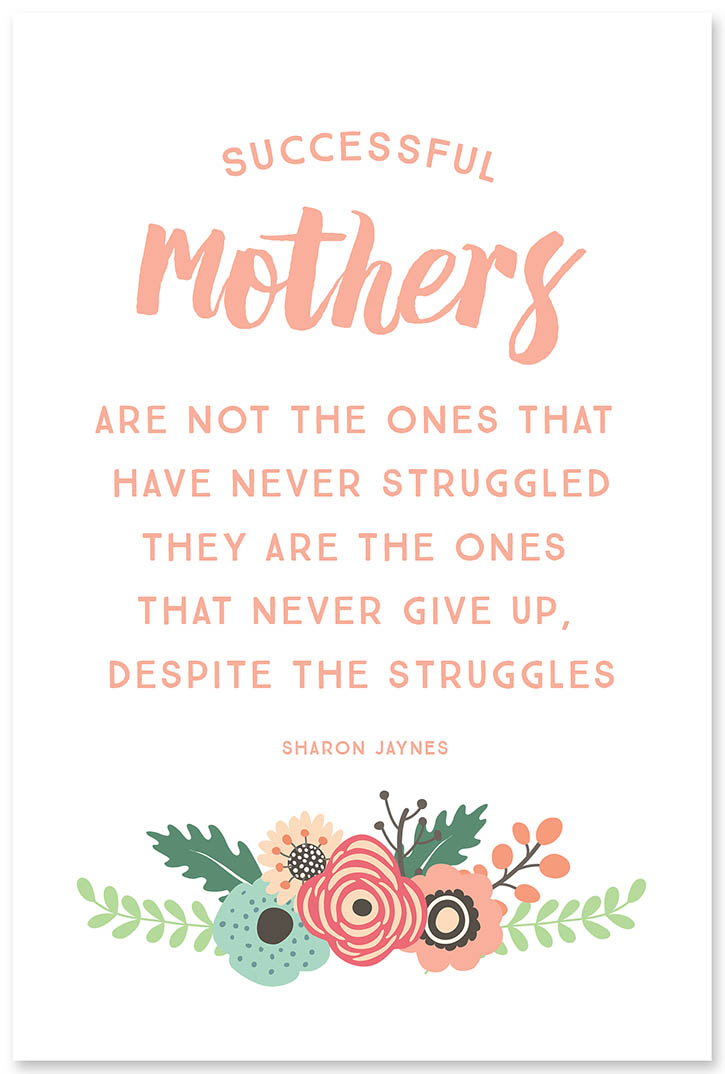 "The most precious jewels you'll ever have around your neck are the arms of your children." – unknown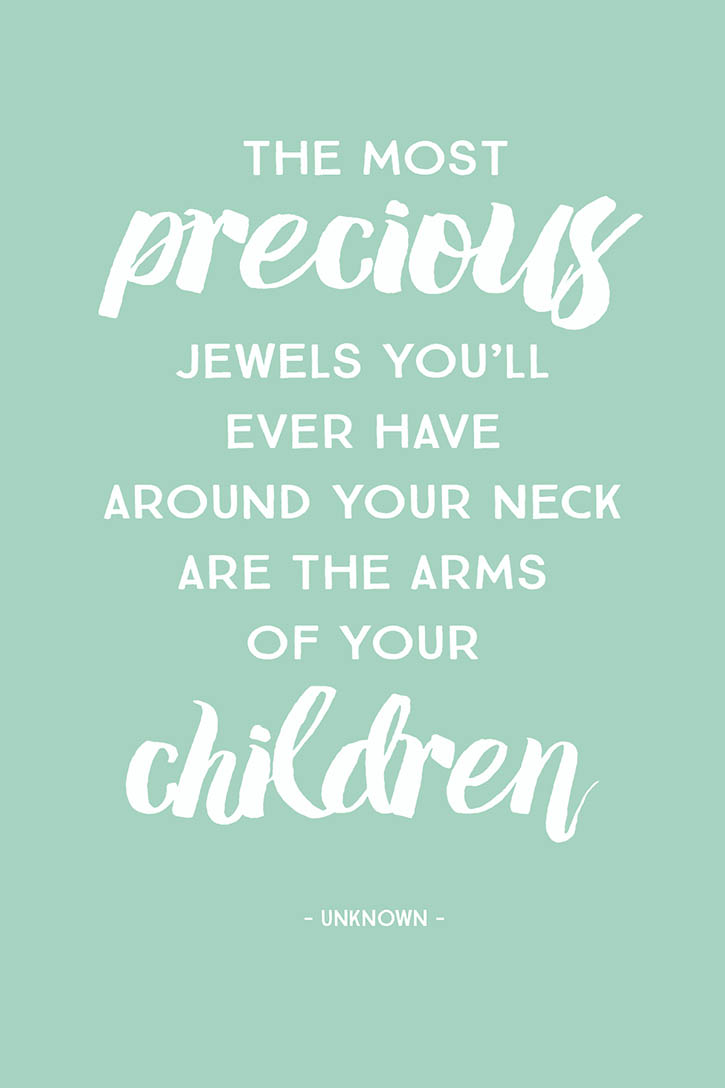 "There is no way to be a perfect mother and a million ways to be a good one." – Jill Churchill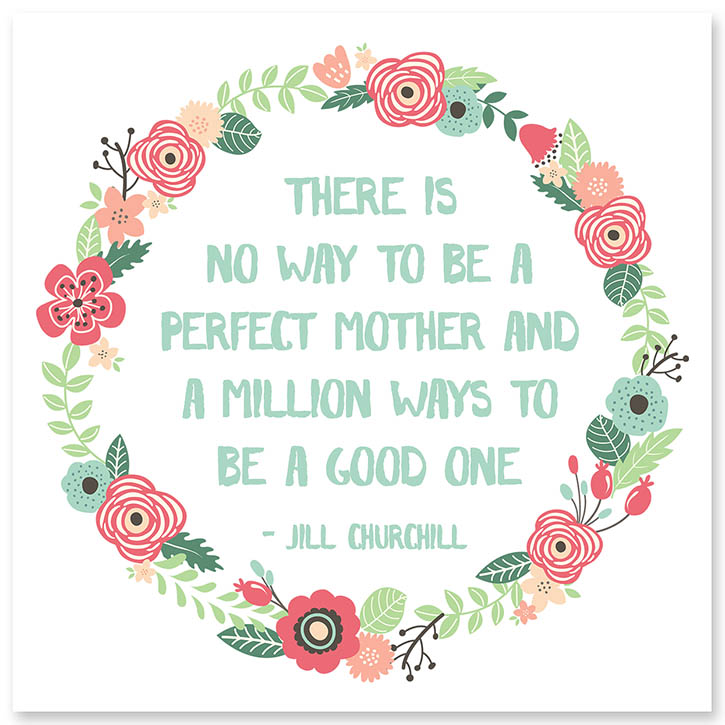 "Motherhood is a choice you make everyday, to put someone else's happiness and well-being ahead of your own, to teach the hard lessons, to do the right thing even when you're not sure what the right thing is… and to forgive yourself, over and over again, for doing everything wrong." – Donna Ball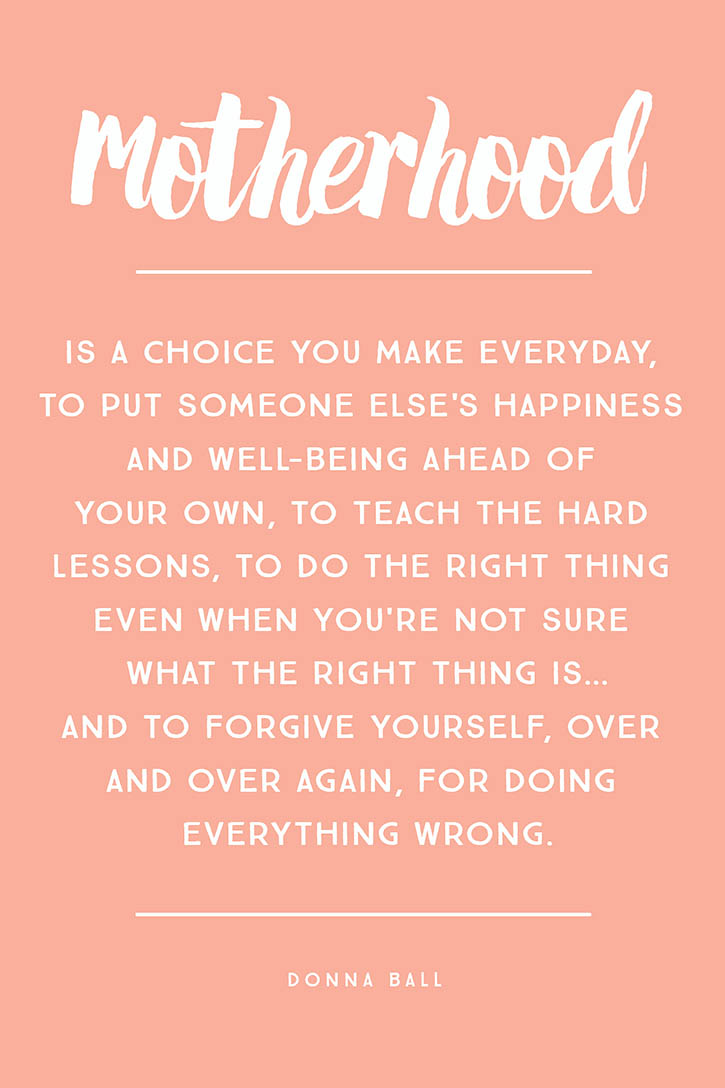 "Be the Mom you want them to remember." – unknown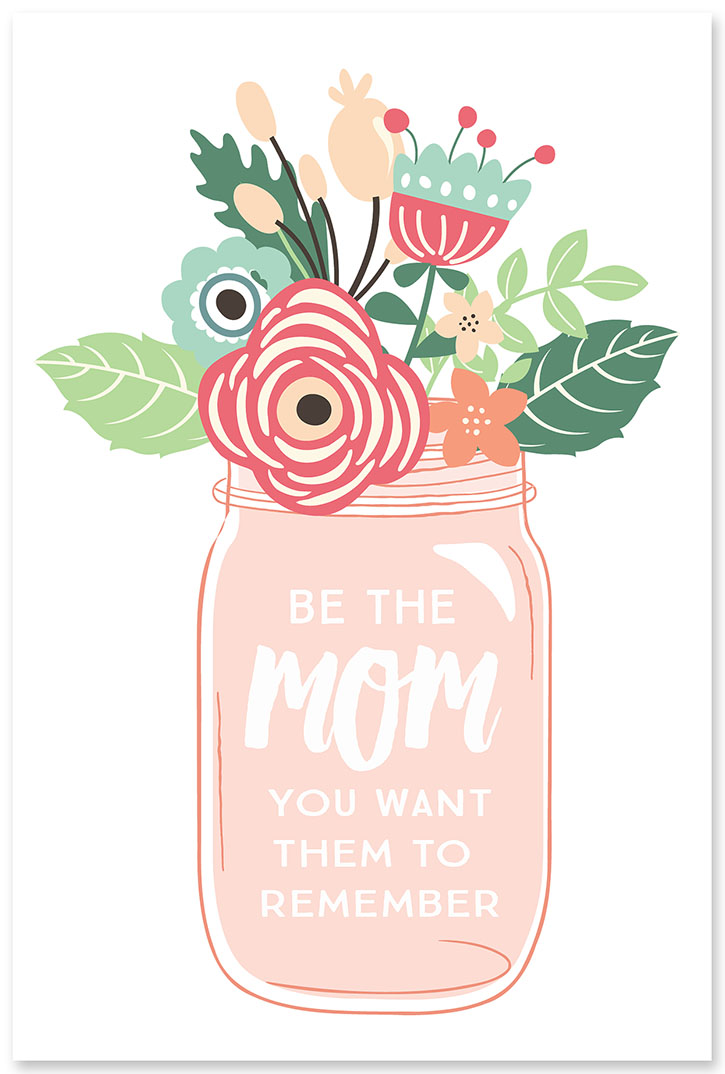 Click the button below to download JPG and printable PDF version of the quotes pictured above.
Last Minute Mother's Day Gift Ideas
Personalized Photo Bookmarks for Mom
Frameable Photo Collage for Mom