50 Fabulous books to read with your kids this Fall! Fun favorites that kids and parent will both enjoy. 
I love finding new books to enjoy with my kiddos and with Fall quickly approaching I went on the hunt for some fun fall titles to read with them.
Over the course of a few weeks we ordered all 50 of these books from our local library and have definitely found some new family favourites!
Here's our list of 50 fabulous books to read this Fall and a short review of each of our very favourites! Scroll down to the bottom of this post for a printable list of all 50 titles. Enjoy!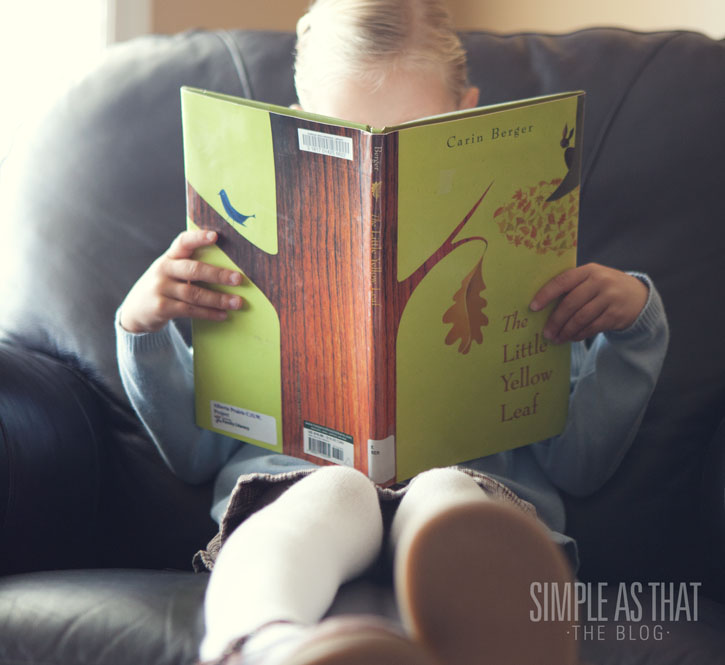 50 Fabulous Children's Books for Fall
It's Fall (Celebrate the Seasons)
The Littlest Pilgrim
Apple Farmer Annie
Pumpkins
T is for Turkey: A True Thanksgiving Story
Too Many Pumpkins
Pumpkin Circle: The Story of a Garden
The Scarecrow's Hat
In November
The Little Yellow Leaf
Hello, Harvest Moon
South
Run, Turkey, Run!
Leaf Trouble
10 Trick-or-Treaters
By the Light of the Harvest Moon
One, Two…Boo!
A Plump and Perky Turkey
AlphaOops: H Is for Halloween: Midi Edition
Ghosts in the House!
Big Pumpkin
The Busy Little Squirrel
Hurry Hurry Mary Dear
Shake Dem Halloween Bones
Come Fall
Bright Baby Touch and Feel Fall
Awesome Autumn
Autumnblings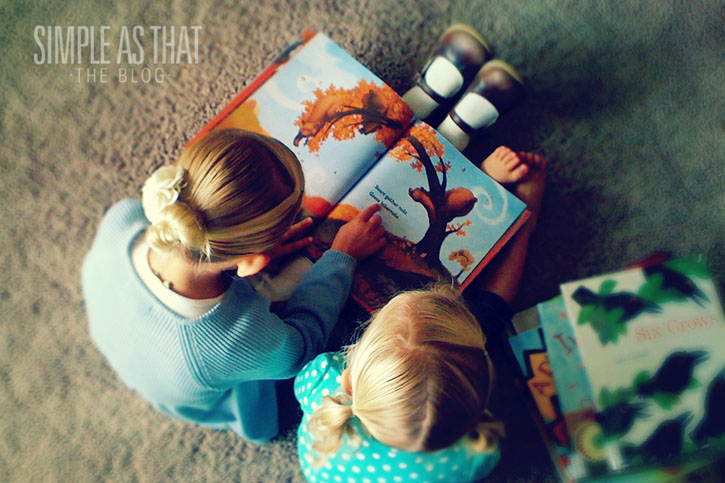 The Little Yellow Leaf
by Carin Berger
This book was voted our #1 favourite book for Fall. I fell head over heals in love with its beautiful illustrations! Each page of this book truly is a work of art! This sweet story about finding the courage to face the unknown and the friends that are there to help us along the way will be one I'm purchasing to add to our family library as soon as possible.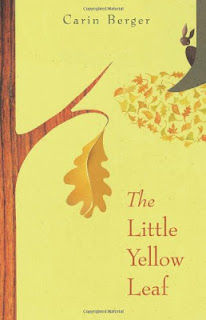 Fall Mixed Up! by Bob Raczka
Fall Mixed Up! had all of us giggling each time we read it – and we've read it A LOT! It was a hit with my ten year old all the way down to my toddler. The silly rhymes and mixed up story line along with its beautiful illustrations make this book a Fall favourite for sure!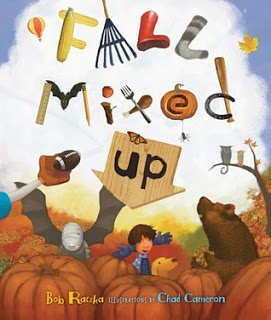 A Plump and Perky Turkey by Teresa Bateman
Another silly book for Fall, A Plump and Perky Turkey is such a fun read! The rhythmic poetry makes this the perfect read aloud story and the silly storyline is definitely a crowd pleaser. I found myself thoroughly entertained as I read this book with the kids!



South by Patrick McDonnell
Without a word, this sweet book tugs at the heartstrings sharing valuable lessons about change, friendship and goodbyes. I loved this book with all its the darling illustrations and the way it opened up  some really thought provoking dialogue among my children.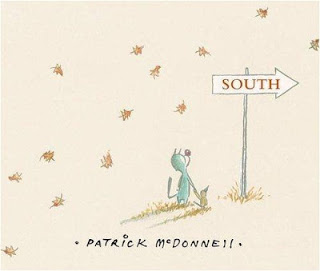 Thanks for Thanksgiving by Julie Markes
I'm a sucker for clever rhyming books and we all loved this book and it's clever rhymes so much. The illustrations are gorgeous – the rich colours and detail truly capture the essence of Fall and Thanksgiving. I loved how reading this book with the kids opened up a whole conversation about the things each of us are thankful for. I can't wait to read this with my kids again and again as Thanksgiving approaches.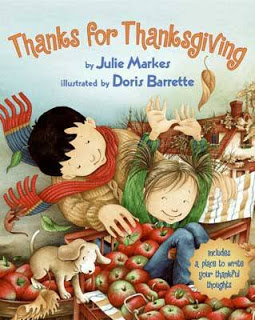 You can download a printable list here of all 50 Fall books to tuck in your purse for the next time you're at the library or local bookstore!
And there you have our list of favourite children's books for Fall. I hope you have as much fun exploring this list as I had putting it together!
Do you have a favourite Fall book that's missing from this list? 
Be sure to leave a comment and tell us what it is!