Travel photography provides such a great challenge—capturing the heart of a place and the feelings you experienced while there. I hope these travel photography tips help you create images that will transport you back into those moments, even years down the line.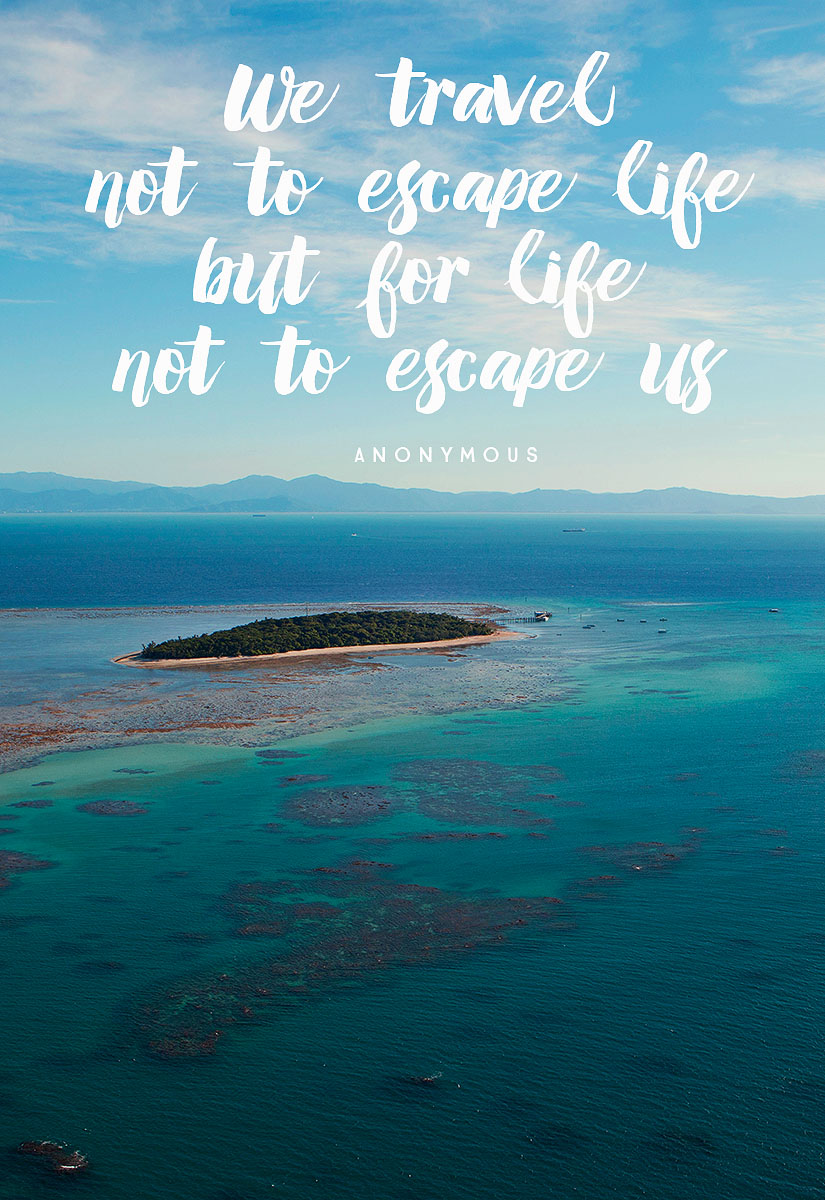 Want to download our FREE Travel Photos Checklist Printable? Become an exclusive Simple as That member and get instant access!
Click here to join for free
.
Image above was taken during my amazing trip to Queensland, Australia.
Travel and photography go hand in hand. When we explore a new place, we instinctually want to capture the beauty of the things we see, and we want to come home with a visual record of our amazing experiences—a way to hold onto those memories long after our feet have touched back down at home.
And while photographing the unique qualities of the places we visit is an exciting challenge, it can also be daunting. How do you really capture the way a place smelled or sounded? How do you take photos that embody how you felt while you were there?
Today I want to share some of my best travel photography tips along with a Travel Photo Checklist to help you capture your next adventure. Whether it's somewhere exotic or someplace closer to home, here are a eight travel photography tips to keep in mind next time you hit the road.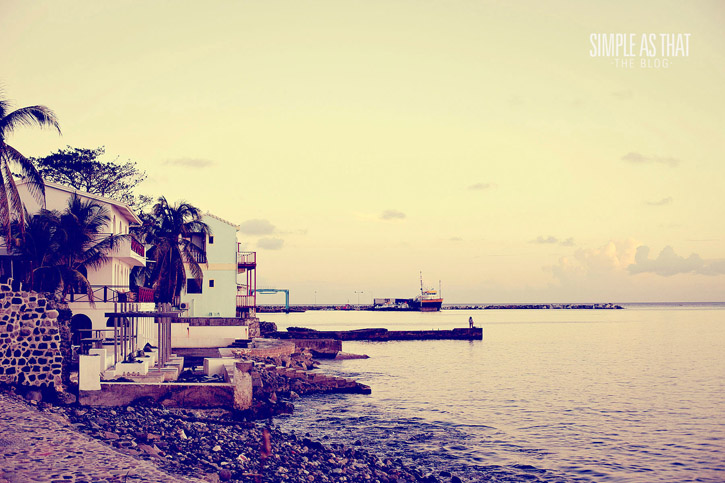 1. Pack lightly.
Lugging around a long list of photography equipment can be exhausting, not to mention impractical in light of airline weight and baggage restrictions. Do you have a go-to lens? Bring it along, as well as one other, and make them work for you.
I've regretted leaving my camera in the hotel room one too many times! But now that I limit what I take, this isn't a problem for me anymore. The easier your camera bag is to carry, the more likely you are to bring it with you wherever you go.
2. Capture what makes a place different from home.
Create a collection of photos that contrast the differences between the place you're visiting and the place you call home. Think: differences in plant life, local crops, foods, climate, culture, architecture, recreation, etc.
3. Look for seemingly obscure details to photograph.
Turn your camera away from the easy-to-spot characteristics of a place, and challenge yourself to see the less flashy details of the place you're visiting. For example, road signs in different languages, the local people and what they like to do, stores in the area, and what a typical street looks like.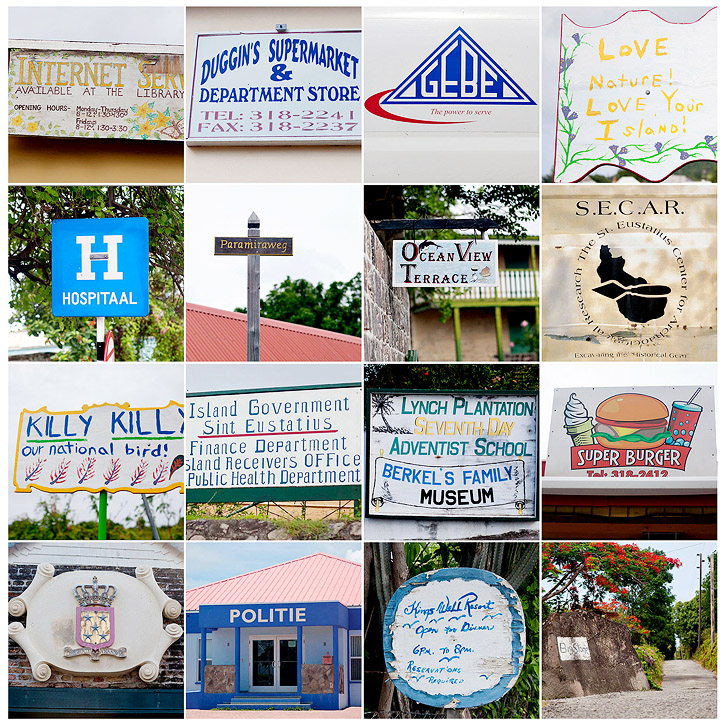 4. Capture a variety of perspectives, from closeups to landscapes.
The background of your photos can give viewers more information and help them feel like they're really there. Consider context, such as your surroundings and the weather. Closeups are wonderful, but in some photos, including background scenery tells a story.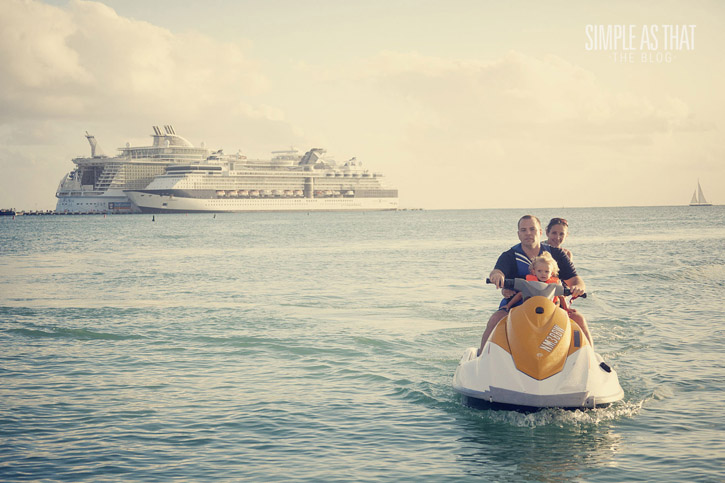 Want to download our FREE Travel Photos Checklist Printable? Become an exclusive Simple as That member and get instant access!
Click here to join for free
.
5. Hand the camera to a travel companion.
When you look back on these photos in a few years, you'll want a record that you were there. Pass off the camera to anyone nearby and get in a shot or two!
Additionally, I also love designating one of my travel companions the photographer for the day. Their photos provide such a fun and fresh take on our experiences. And it's a great way to spark a child's interest in photography and make them feel like you value their perspective!
6. Snap photos of memorabilia instead of bringing it home.
Have you ever wished you had more space in your suitcase to bring home souvenirs and memorabilia? Why not snap a quick picture of those items instead? I love this tip for items that might have sentimental meaning but little practical value. Months or even years later, I can look at the photo with fondness, without ever having to pack or store the items.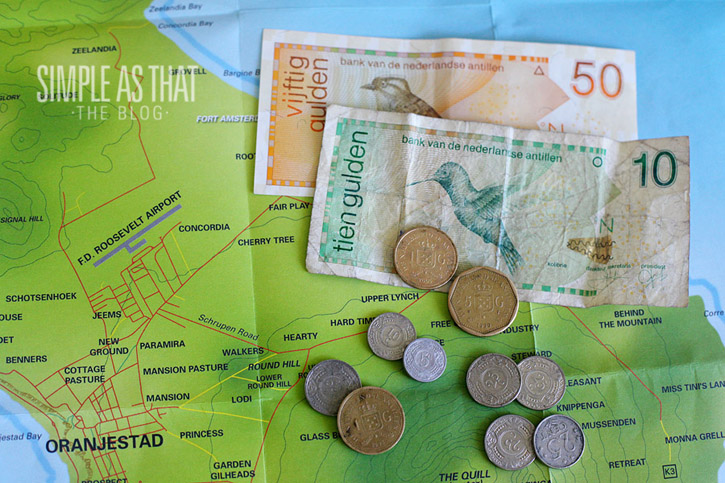 7. Think of yourself as a storyteller, chronicling the beginning to end.
Capture the details of your journey from start to finish. From eagerly packing your suitcase to arriving wide-eyed at your destination; the fun you had while there and your return travels home, suntanned and weary but so grateful for what you got to experience.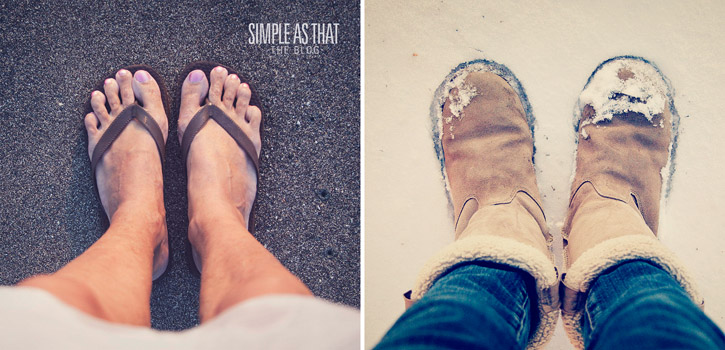 8. Learn when to set the camera down.
While I'm a big advocate of capturing a plethora of beautiful photos that tell the story of your trip, I also recognize how important it is to sometimes set the camera aside and soak in everything your senses have to offer.
You want your photos to represent just a slice of what you experienced. Each photo captures one frame, but your memory has the power to record even more. Travel photography is a continual balance between experiencing the moment and capturing it.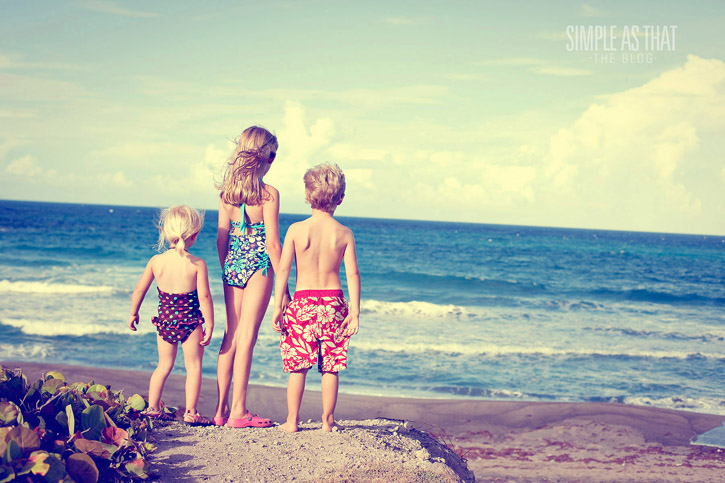 Travel Photo Checklist
Document your next trip, whether its abroad or somewhere closer to home, with this list of travel photo ideas! I've compiled this list of 50 travel photo ideas as a jumping off point to help you capture unique and memorable  image of your travel adventures.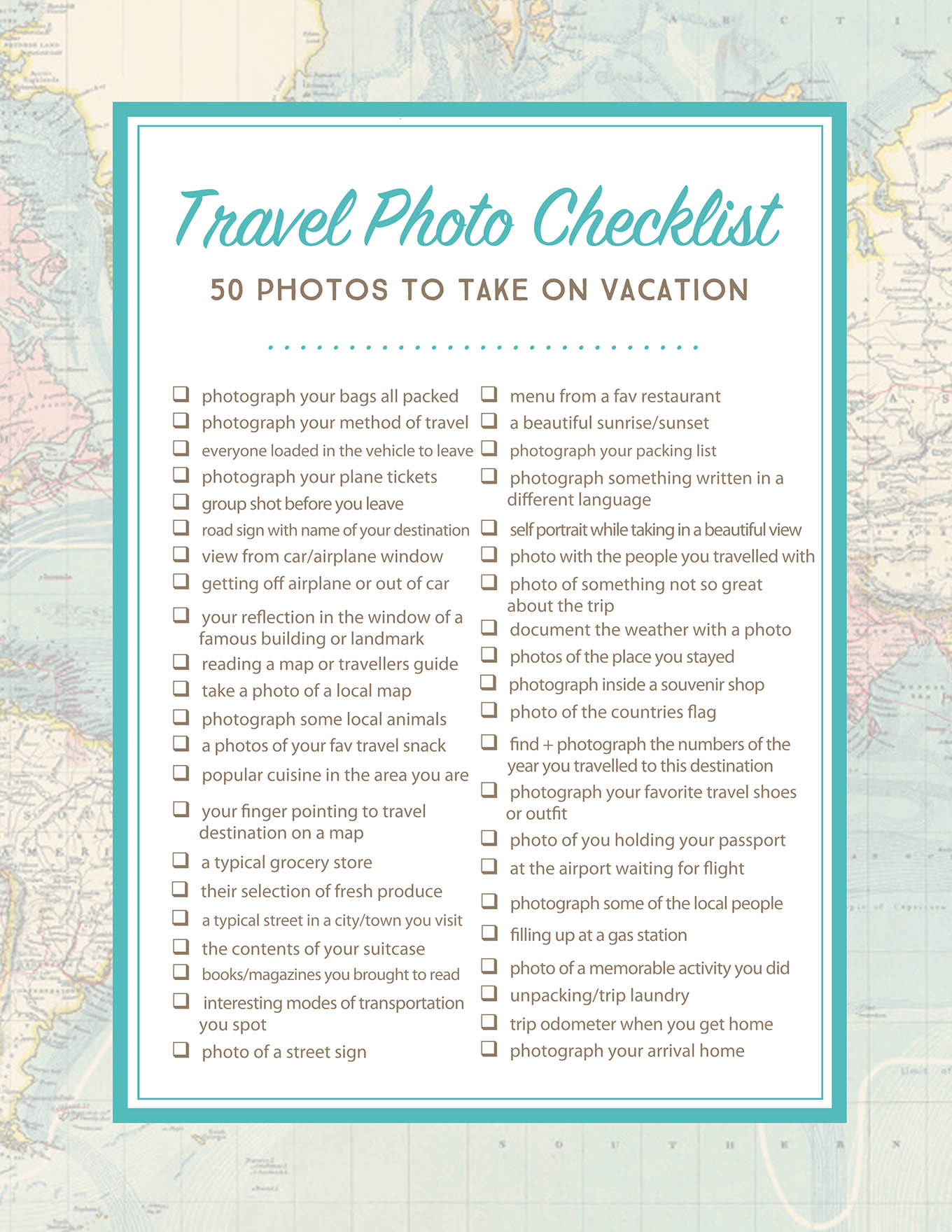 Want to download our FREE Travel Photos Checklist Printable? Become an exclusive Simple as That member and get instant access!
Click here to join for free
.
Looking for even more photography inspiration?
Follow Top Photography Tips on Pinterest, or for ongoing inspiration come chat with me and some of Facebook's top family photographers in this new family photography group I'm co-hosting. Request to join and I'd love to add you in as a private member!

Join this free group for the latest photography tips and tutorials!