This is a sponsored conversation written by me on behalf of Maui Jim. The opinions and text are all mine.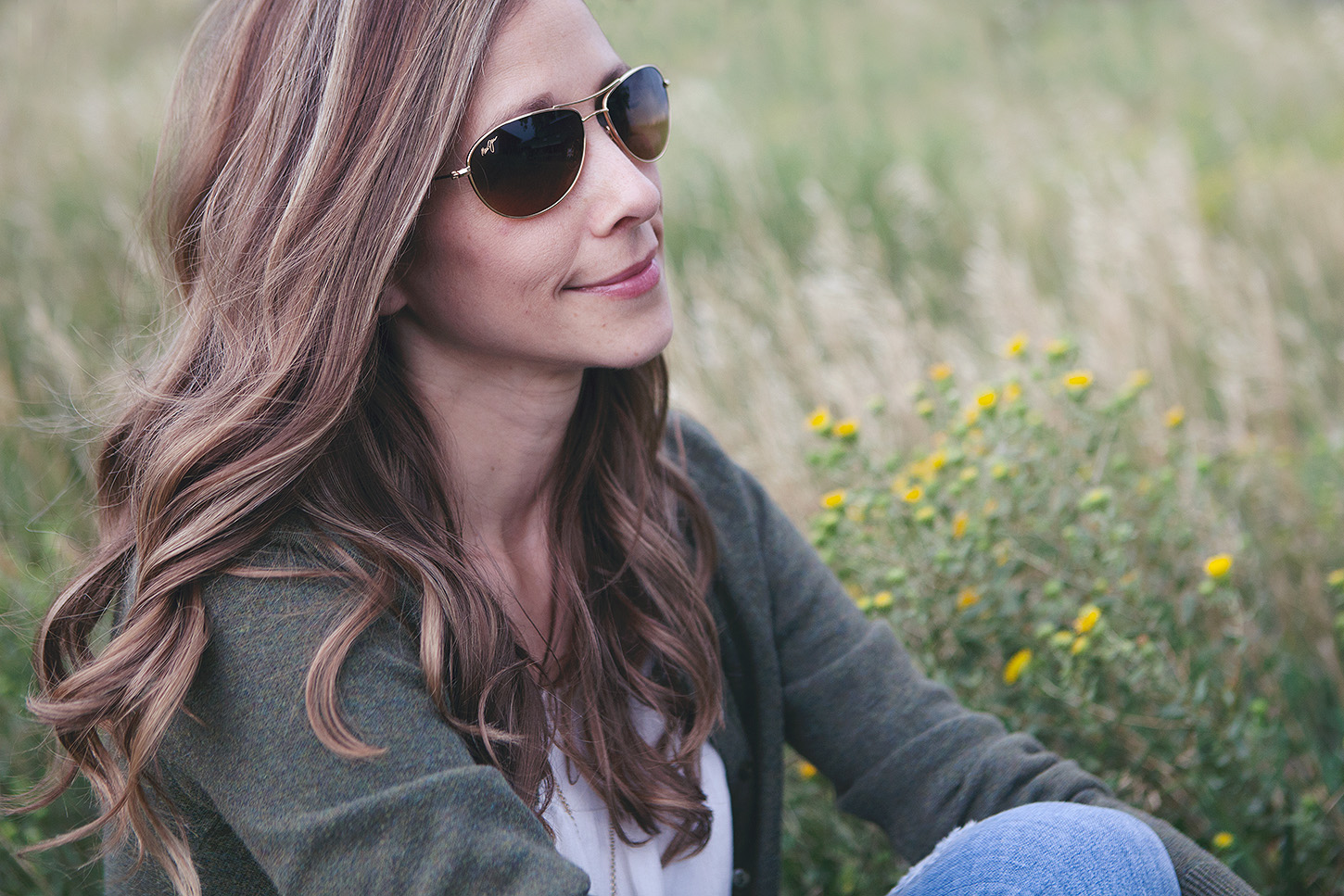 At the end of too many of my days, after I've scrubbed the dishes and shuttled the kids to bed, I can feel it in my back.
The stress—the tension—from working too hard and carrying too many worries.
In the past, I've carried the tension for so long that I've forgotten it's even there—until I do something that relieves it, and I'm reminded how much better I feel without it.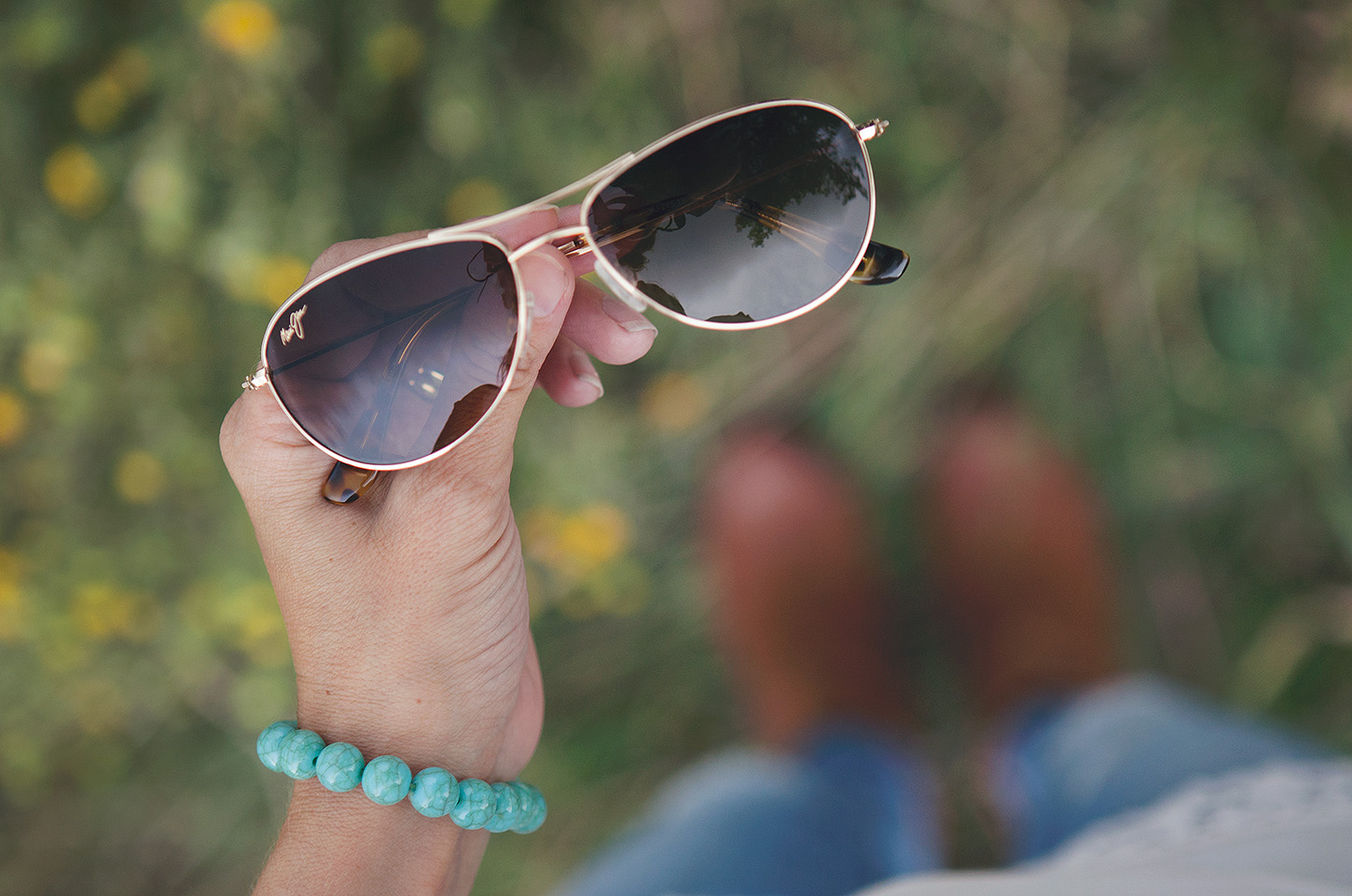 For me, this realization is exponentially more likely to wash over me when I'm in one place: nature.
As I see a golden sun sink behind the beautiful mountains of Banff National Park, I imagine my worries and concerns going with it.
As I watch a seagull, once perched on a piece of driftwood, soar above the Pacific, I remember that nothing really matters except the people standing next to me as I watch that bird take flight.
Nature helps me see my life with fresh eyes.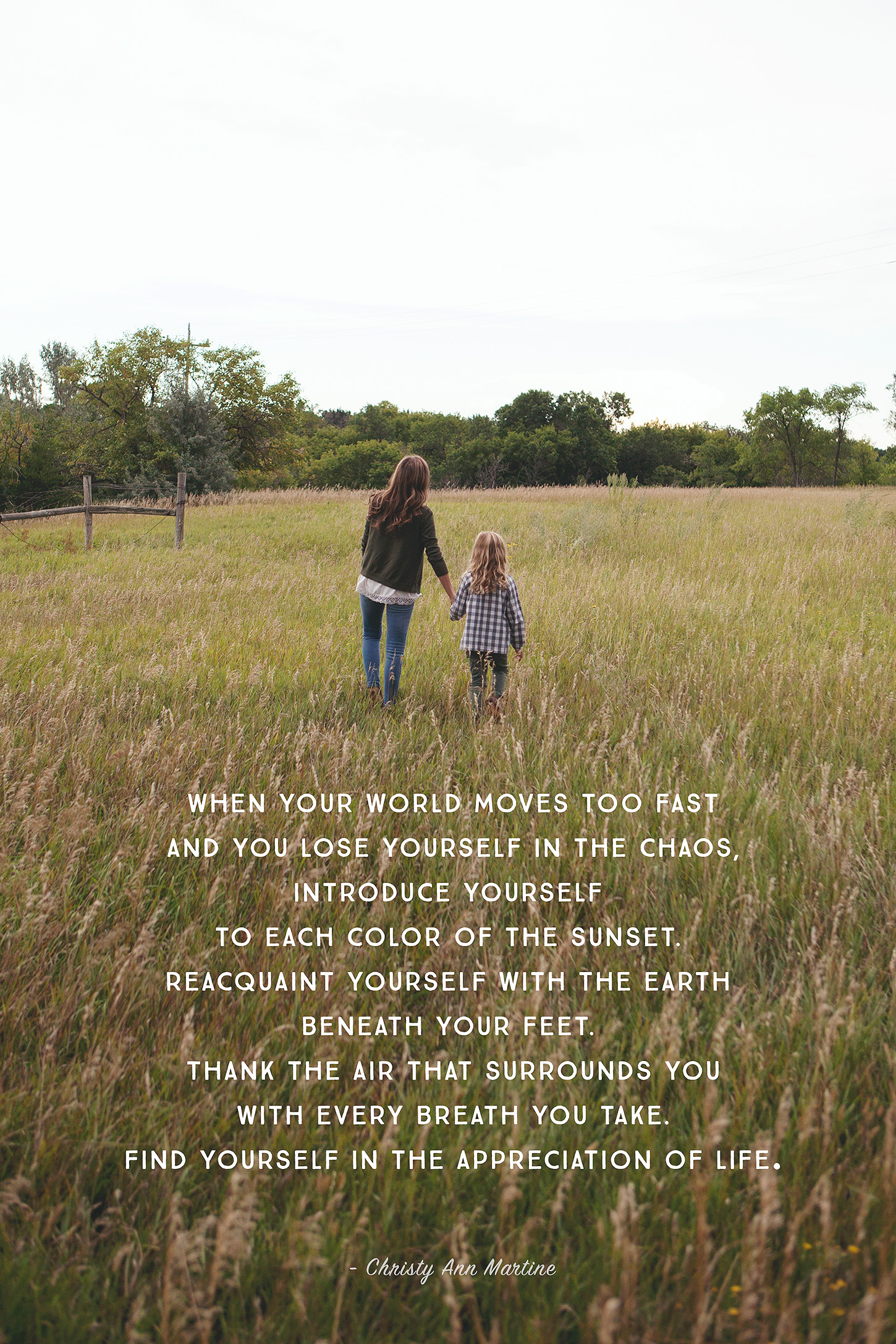 On my family's most recent adventure into nature, I was able to bring along my Maui Jim sunglasses. I've realized that spending money on premium sunglasses is SO worth it! Lightweight and oh-so-comfortable, these sunglasses have quickly become the pair that I reach for. With patented glare and UV protection, as well as color enhancement lens technology, the view really is better with Maui Jim. 🙂
I've never owned a pair of sunglasses that makes the outdoors look as beautiful as these lenses do. Through them, the world is brighter, sharper, and more alive.
As I watched the most important people in my life wander through an open meadow, in our new home of North Dakota and see the sunflower fields around us stretch on for miles, I couldn't help but feel renewed by the beauty beyond my lenses.
But sometimes immersing myself in nature isn't a ready option during the middle of a busy week. Thankfully, I've noticed other ways I can achieve the same peace and refreshed perspective that I gain from time spent outdoors.
The next time you feel the pressures of life building, I hope you'll turn to one of these 8 ways to step back and see life with new eyes.
8 Ways to Step Back and See Life with New Eyes
1. Alone / quiet time
(typically in the form of a nap)
We all know that alone time is hard to come by as a parent, but I do my best to find it in even small pockets of time, such as in the shower, on a drive to pick up the kids, or on the occasional late-night Target shopping trip all by myself. But I have to say, my very favorite form of alone time is a Sunday afternoon nap. 😉
No matter what form my quiet time takes, I find myself much more able to engage with my family afterward.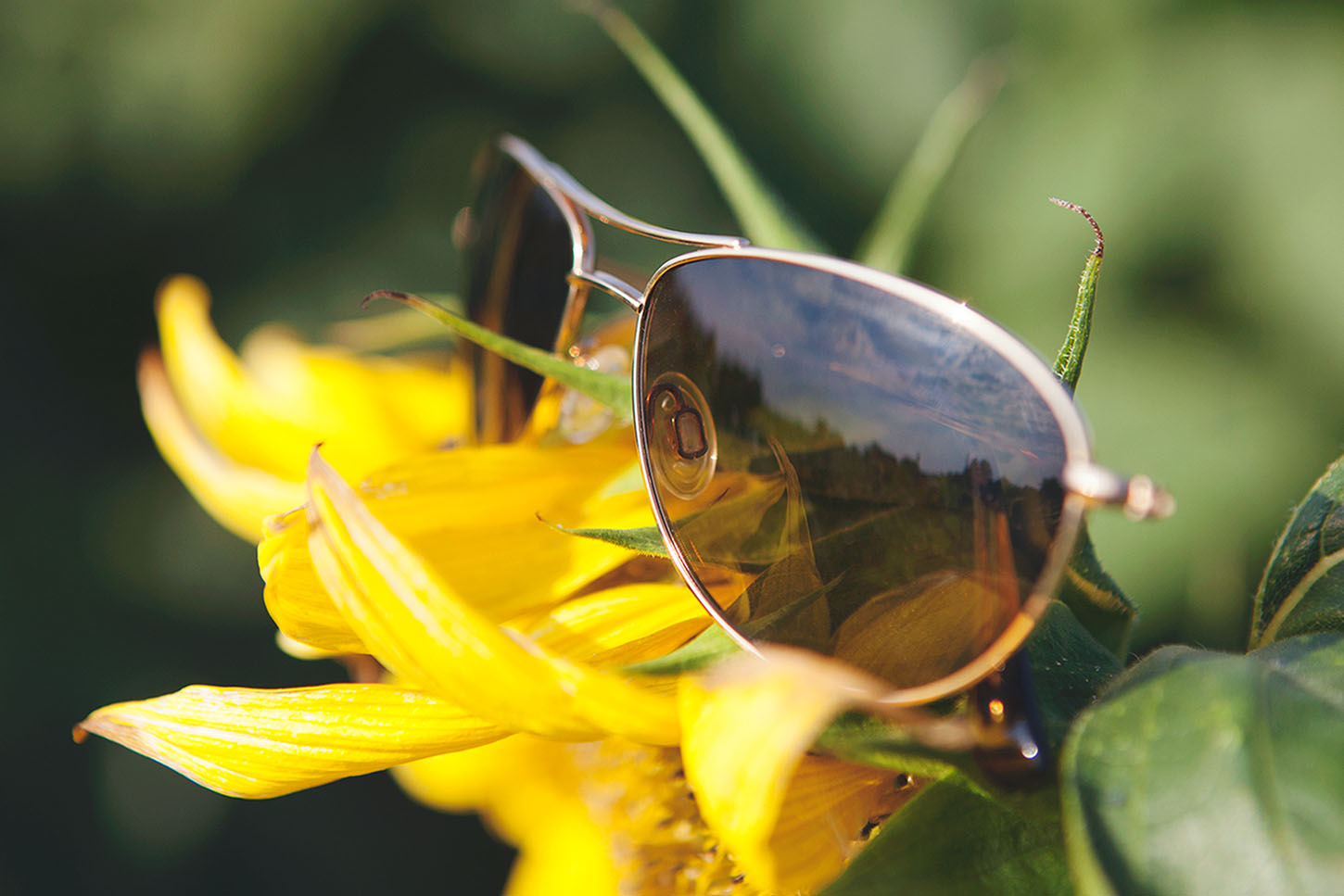 2. Reading a new book
Isn't it incredible how you can be transported by words on a page? Walking alongside brave characters as they struggle through their own challenges helps me appreciate the life I'm living.
3. Time spent in nature
Of all the outdoor adventures our family participates in, I find that a simple nature walk or relaxing hike is the most restorative outing for me. The rhythm of my footsteps seems to allow me to process my thoughts, and the occasional viewpoint helps me get a bird's eye view of my life.
And with my Maui Jims, everything just feels a little bit more beautiful. #enjoytheview
4. Slowing down and seeing the world through my child's eyes
Children are incredible teachers, when our eyes are open to it. Through my children I learn that hurrying is rarely worth it and that ordinary things are really treasures.
5. Disconnecting from technology
Disconnecting from technology and being out in nature helps me get my priorities realigned and refocused.
6. Travel
There's nothing like being away from home to help you appreciate the greater world around you—and what you have at home.
A pair of Maui Jim sunglasses would make a great travel companion, as they're sturdy enough to hold up to the rigors of travel and beautiful enough to appear in all of your vacation photos. 🙂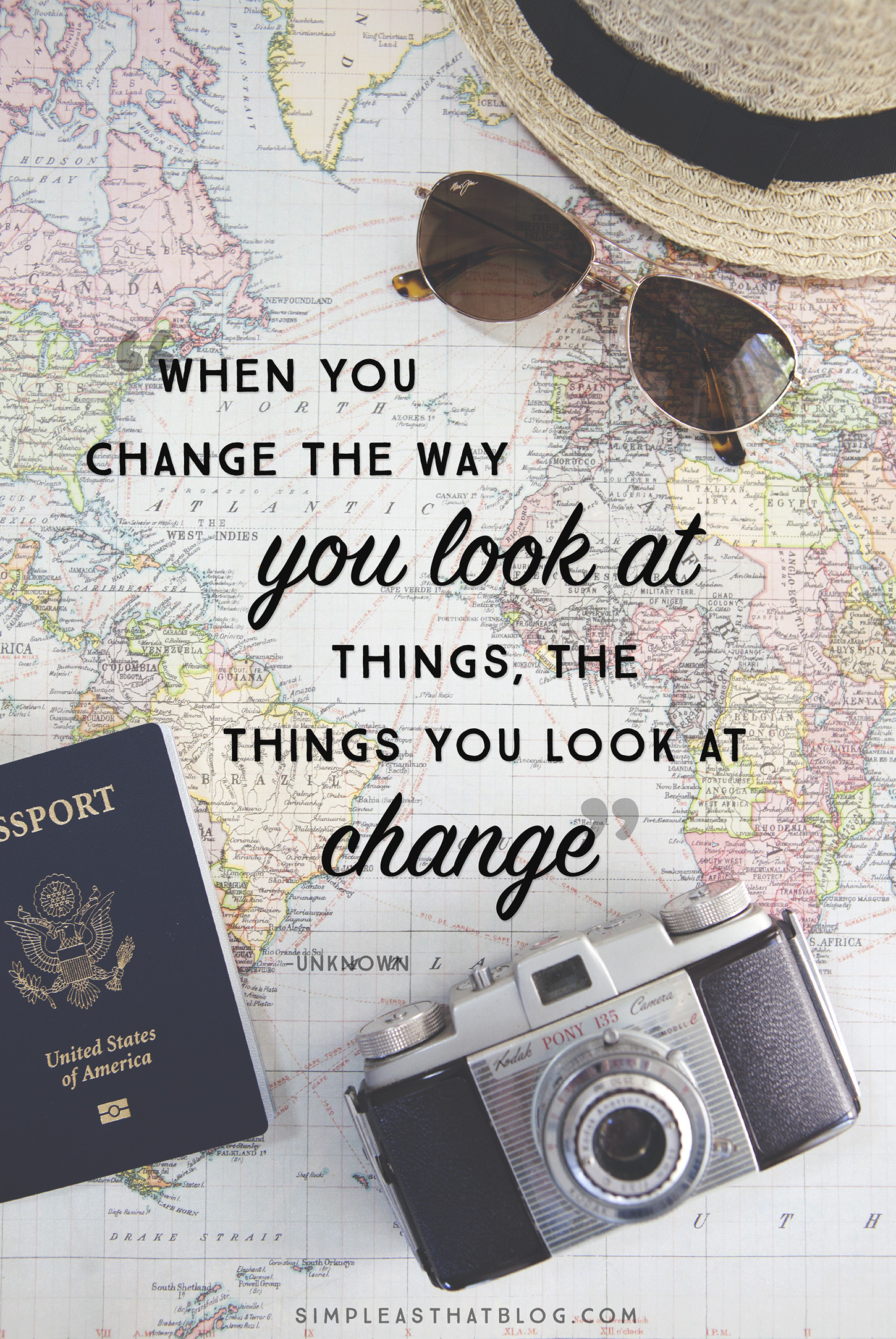 7. A visit with a close friend
So often something a friend of mine says is the catalyst for positive change or a renewed perspective. And sometimes she doesn't have to say anything at all; simply talking to a friend who can hear my story with empathy is often just what I needed.
8. Exercise that I enjoy 
That simple cause—"exercise that I enjoy"—makes all the difference, doesn't it? Whether it's running or hiking, yoga or barre, exercise is a sure way to work out your thoughts and find more personal clarity.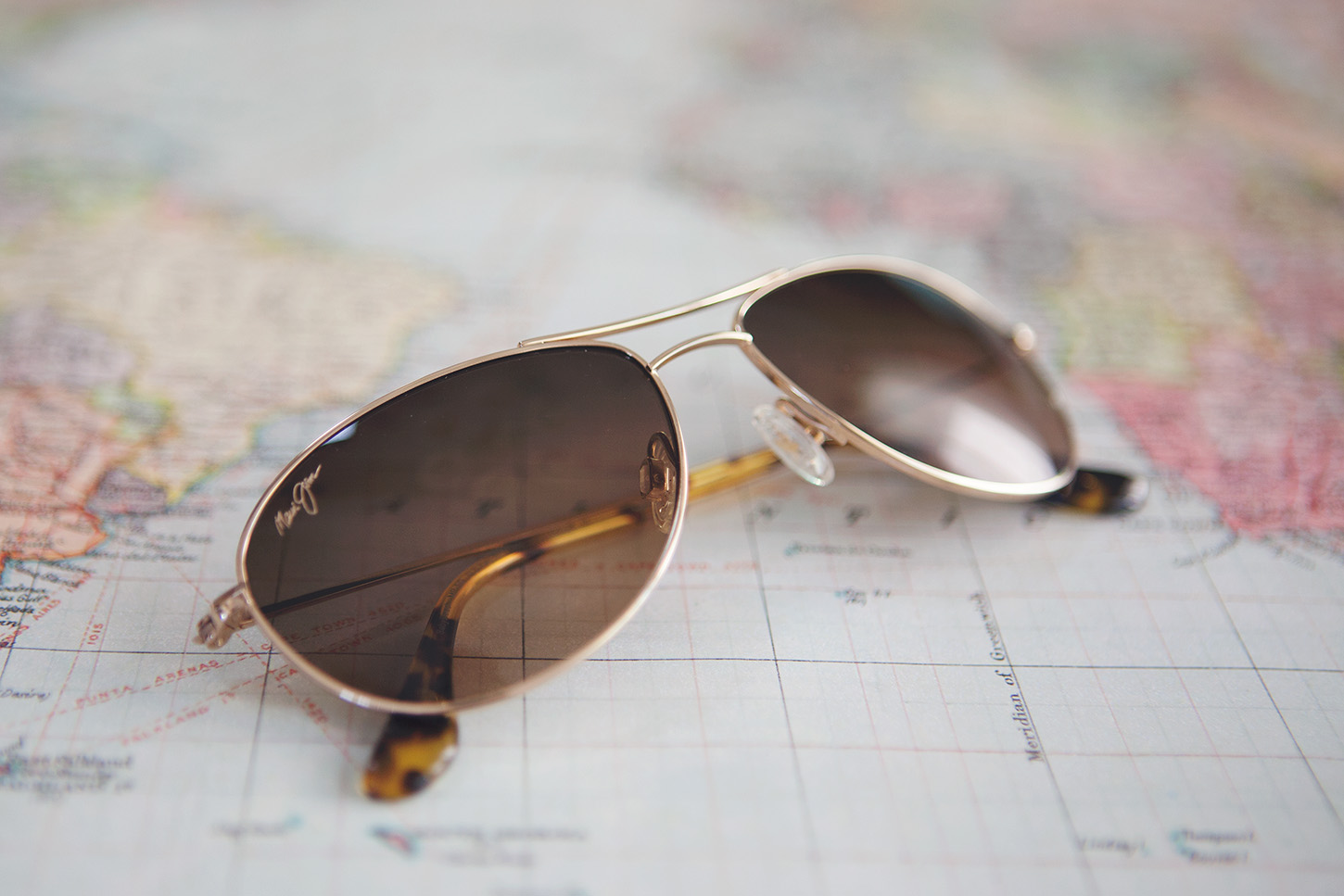 I was happy to team up with Maui Jim sunglasses for this post, in coordination with their #enjoytheview campaign. I love that they offer so many stylish options to suit any lifestyle. Go check out their cute styles!