A Less-Is-More Christmas Season – It's counterintuitive to do less, but doing less leaves more room for family, simple traditions, and the true spirit of Christmas.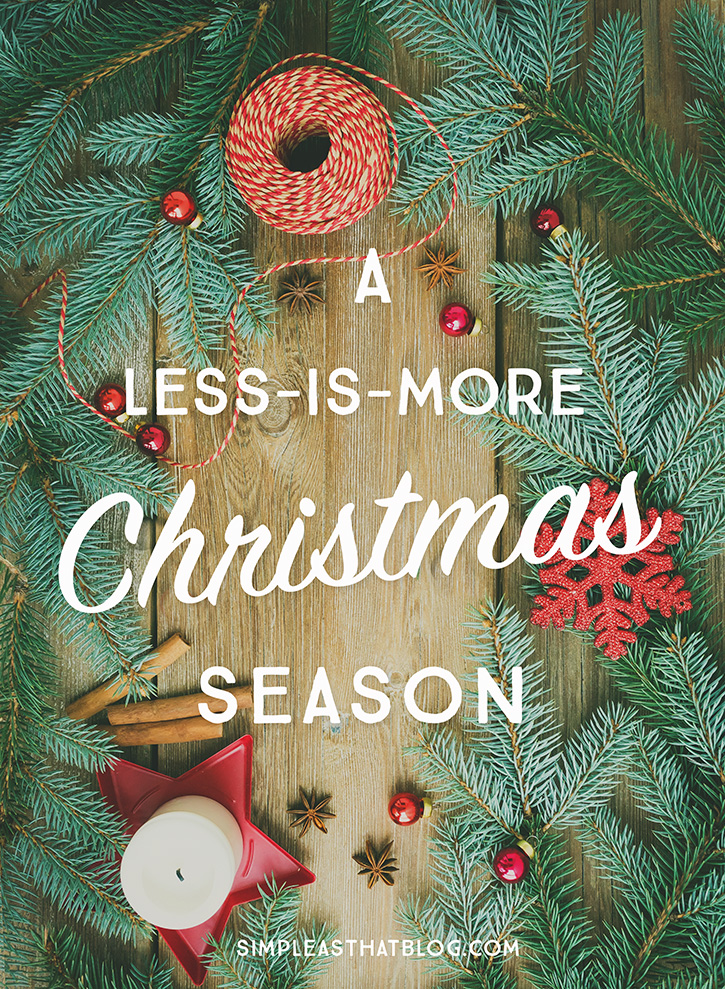 Does your December look like this?
A calendar packed with holiday concerts and parties. Boxes of decorations that need dusted and displayed. A formidable to-do list of card making and cookie baking and merry making.
Somehow, every year, you wonder if all your efforts are adding to the season…or detracting from it.
Five years ago, our family's perspective shifted forever when we decided to leave my husband's chiropractic practice of seven years and go back to school. We sold the beautiful home we'd built and packed our remaining belongings into ten suitcases, moving our family of six to a tiny island in the Caribbean ocean.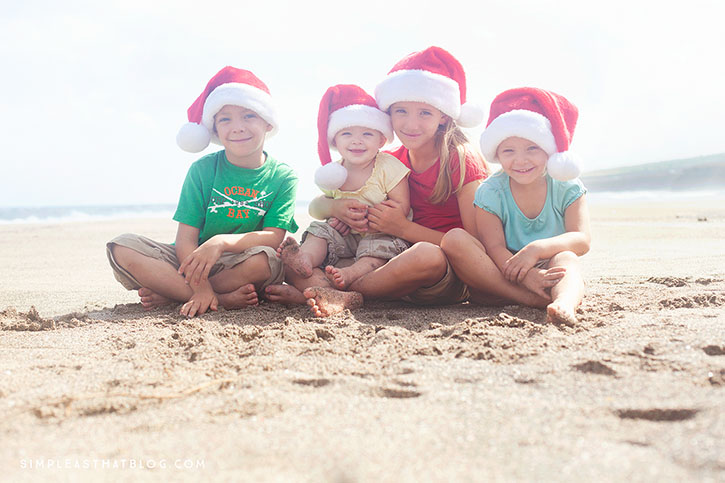 It was during our first Christmas on the island that we learned a life changing lesson:
You don't do more to invite the spirit of Christmas into your life—you do less.
We borrowed a small tree and decorated it with handmade ornaments. Our holiday decor consisted of nothing more than paper snowflakes and hand-drawn artwork from the kids.
There weren't a lot of presents. We simply couldn't bring a lot of things home with us, and shopping on the island was limited. As a mother, I worried that this Christmas would be disappointing for our kids; it just wasn't what we were used to.
But Christmas morning was quiet and unhurried, and while the kids didn't get a lot, they appreciated the small gifts they did receive. We were able to reminisce about our favorite Christmas memories and fit in a Skype call with our extended family.
We spent the rest of the day playing at the beach as a family.
It was simple and quiet and nothing fancy, but that Christmas will have a special place in my heart forever.
In the year prior to our move, I'd been dealing with some worrisome health concerns. I had been struggling to find more balance in my life. It was during that Christmas of fewer presents and fewer to-do's that I found more room to breathe, more room to invite the Savior into our celebrations and feel of His love.
Since we moved back to the States, I've tried so hard to hang on to that special little Christmas and do LESS each year, but it can be so hard!
So often it feels like filling the season with festive activities and Pinterest-worthy projects will create the kind of memories we want our children to keep for a lifetime.
It's counterintuitive to do less, but doing less leaves more room for family, simple traditions, and Christ.
A Simpler Holiday Season
Because I genuinely want you to find more awe and wonder (and less stress and overwhelm!) this December, I wrote a 12-day email course designed specifically for busy moms: 12 Days to a Simpler Holiday Season.
I would LOVE to have you join our community of women who are dedicated to re-making the holidays this year.
Let's learn together, plan together, and support each other.
And let's design a holiday season unlike any we've had since becoming moms.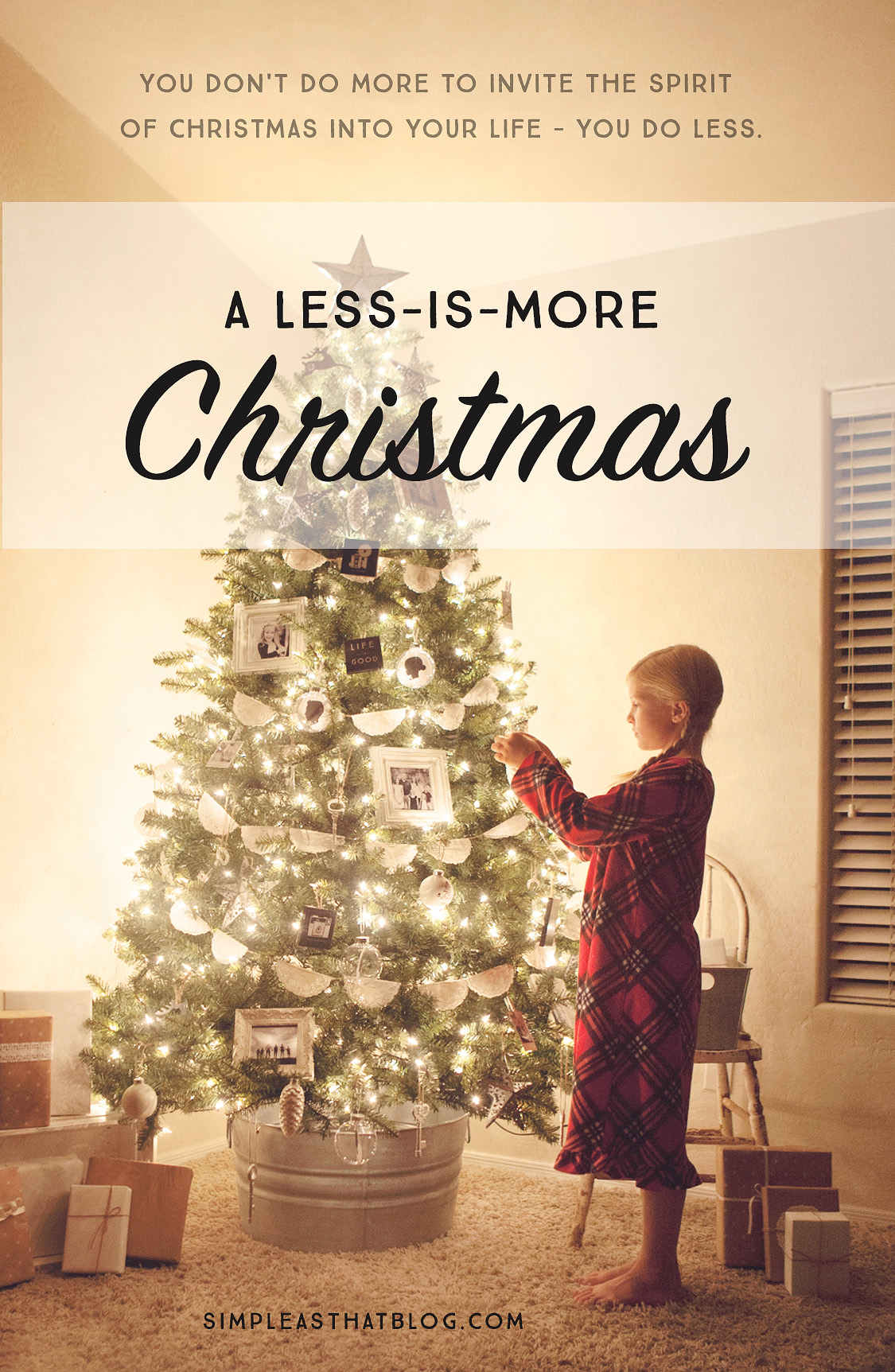 As a family, we find Christ in Christmas as we snuggle on the couch reading our favorite Christmas books by the light of the Christmas tree. We find Christ in Christmas as we read the Christmas story or work on our favorite nativity puzzle throughout the month of December.
For us, Christ is in the simplest traditions and quiet moments we enjoy together.
MORE SIMPLE CHRISTMAS INSPIRATION
Thinking Beyond Toys: Alternative Gifts for the Holiday Season
Simple Christmas Gift Tags from Children's Art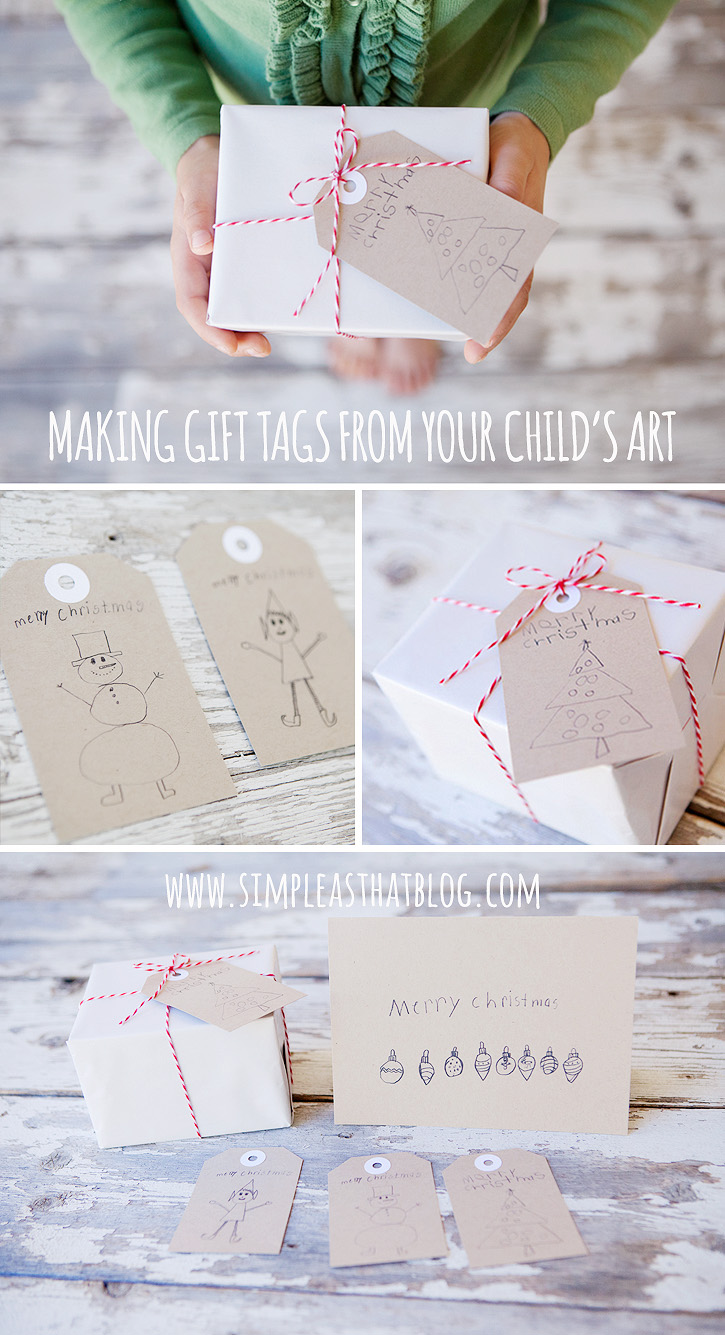 50 Photos to Take this Christmas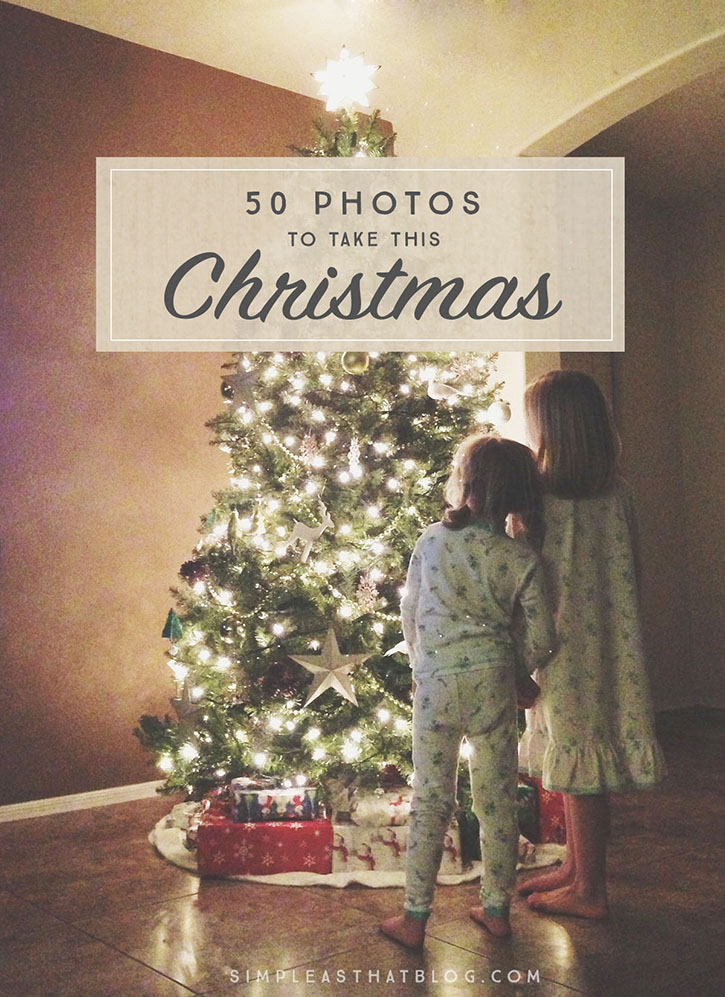 Printable advent Calendar Countdown Tags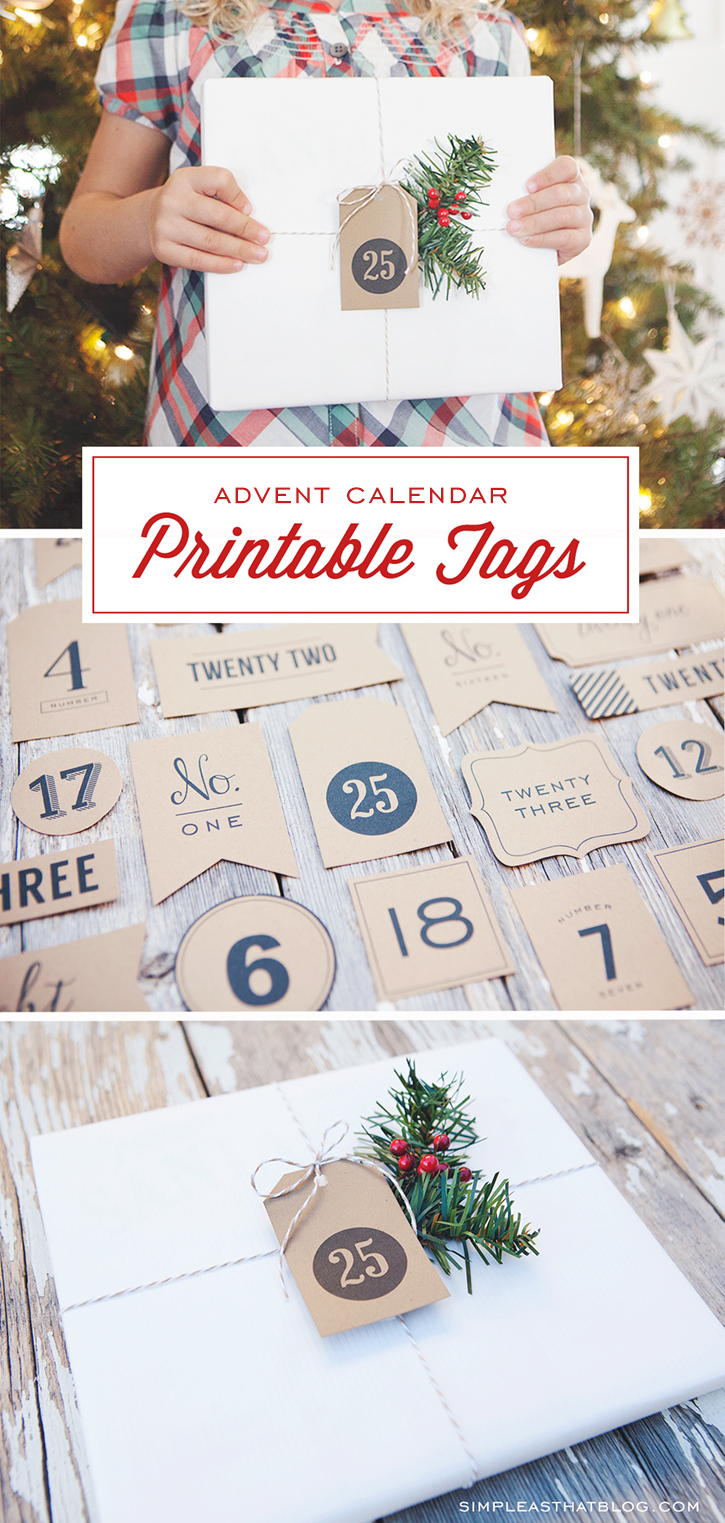 DIY Children's Sharpie Art Ornaments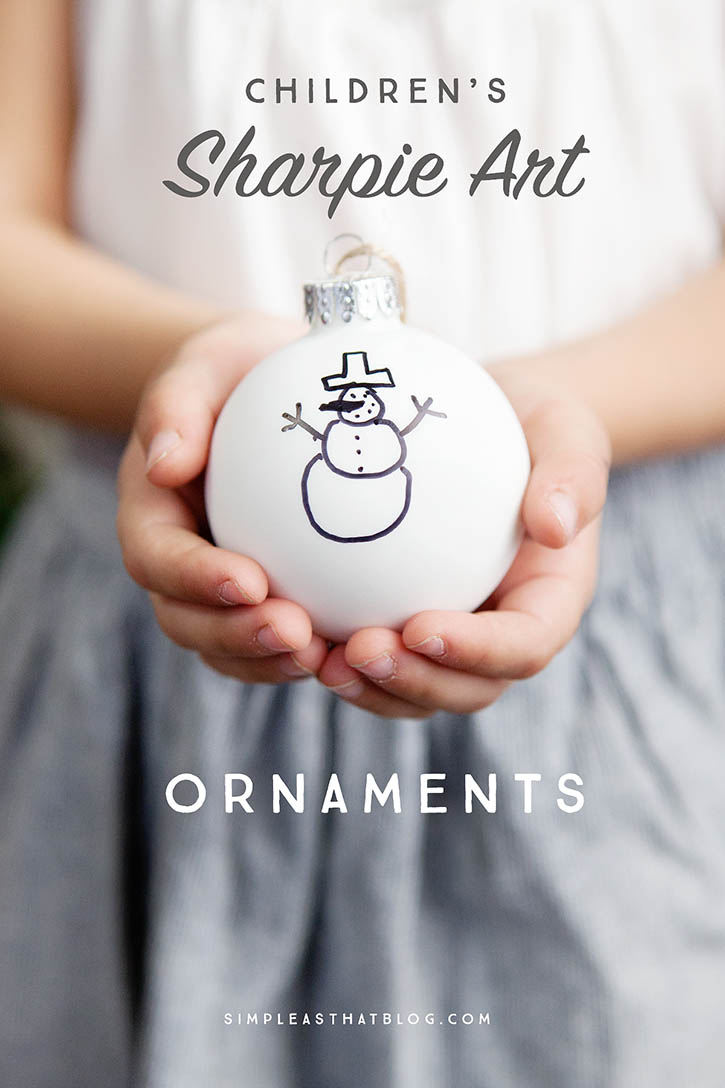 50 Fabulous Christmas Books for Kids