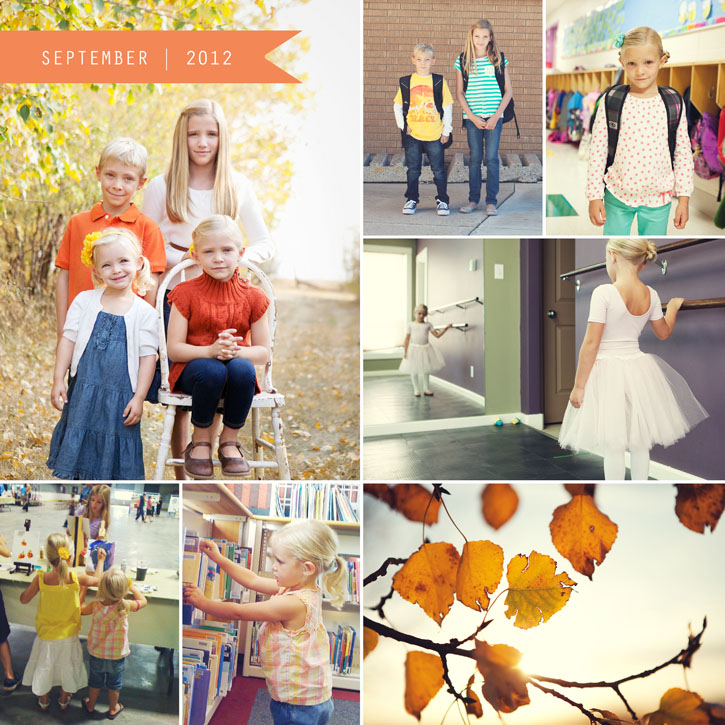 It feels like we went from getting ready for the first day of school to planning Halloween costumes and pulling out all the winter gear in the blink of an eye! Here's a glimpse at our September…
The big kids started back to school.
Addie had her first day of preschool.
Addie started ballet class.
We had family pictures.
We enjoyed some fun as a family creating art!
We made lots of trip to the library.
We spent as much time outside as we could enjoying the fall colours.
Throw in a few doctors appointments + eye exams and that about sums up our month.
If you've created a collage of your month-in-photos, simply post your collage
somewhere online, c
opy and paste the html code for the month-in-photos button below and include it in your post,
then come back here and leave a link to your collage so everyone else can see your fun photos!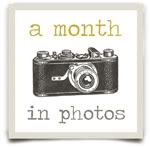 I can't wait to see your month in photos!
For more info about the month in photos project go here.You can download any of my free collage templates or use your own collage and join in the fun with us each month! Just think of the incredible collection of photos we'll have put together at the end of 2012!
PS. I had to pick a new winner for the Becky Higgins Project Real Life giveaway! Congratulations to LaTanya Thornhill. Shoot me an email ASAP LaTanya and we can hook you up with your prize.