I love summer… But I tend to head into the season with big hopes and even higher expectations.
It'll be a reprieve from the homework! Cute crafts will fill our days! We'll have exciting day trips to look forward to, and there won't be any sibling squabbles….
Yeah, right!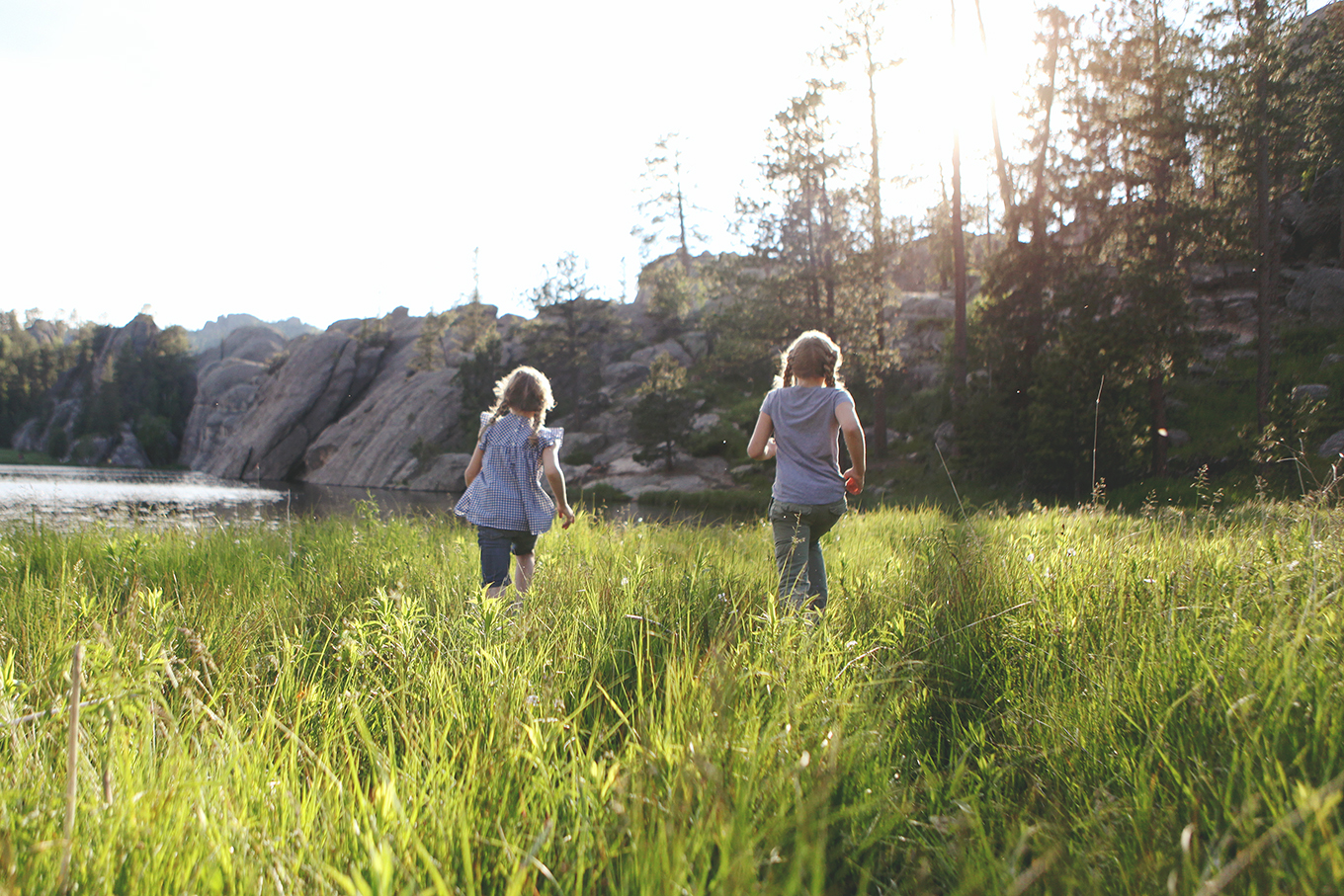 I believe deeply in savoring the days that make up our lives. I believe in collecting moments like one might collect stamps on a passport. I believe in bucket lists, adventure, crafting, and travel. I believe in counting down the summers because we only have 18 of them with each of our children.
That said, I know that many of us moms feel weary under the weight of making summers magical for our kids.
We feel like we need elaborate vacation plans, exciting bucket lists, and packed schedules. We need day camp followed by swim lessons followed by the carnival downtown. (It makes me tired just to write that!) 
I'm here to share a realization that has taken so much of the pressure off me:
Many of the summer memories that stand out most in my mind weren't orchestrated by any event I planned or any chart I hung on the fridge.
Those best moments happened in between all the things I planned to do.
On our recent road trip to eastern Idaho, we did some amazing activities, from getting close with wildlife to hiking up to a gorgeous hot spring tucked away in the mountains. But somehow, the most memorable moment by far was an unexpected stop at a roadside pullout, of all places. 
We'd been go-go-going all day and needed a quick bite to eat.
The sun was sinking low in the sky, and after a day of bustling about, the stillness was just what we needed. We laughed and talked about our day and a million things in between.
A quiet, unexpected moment on a trip where all the "memorable moments" were already planned out is what stands out most to me.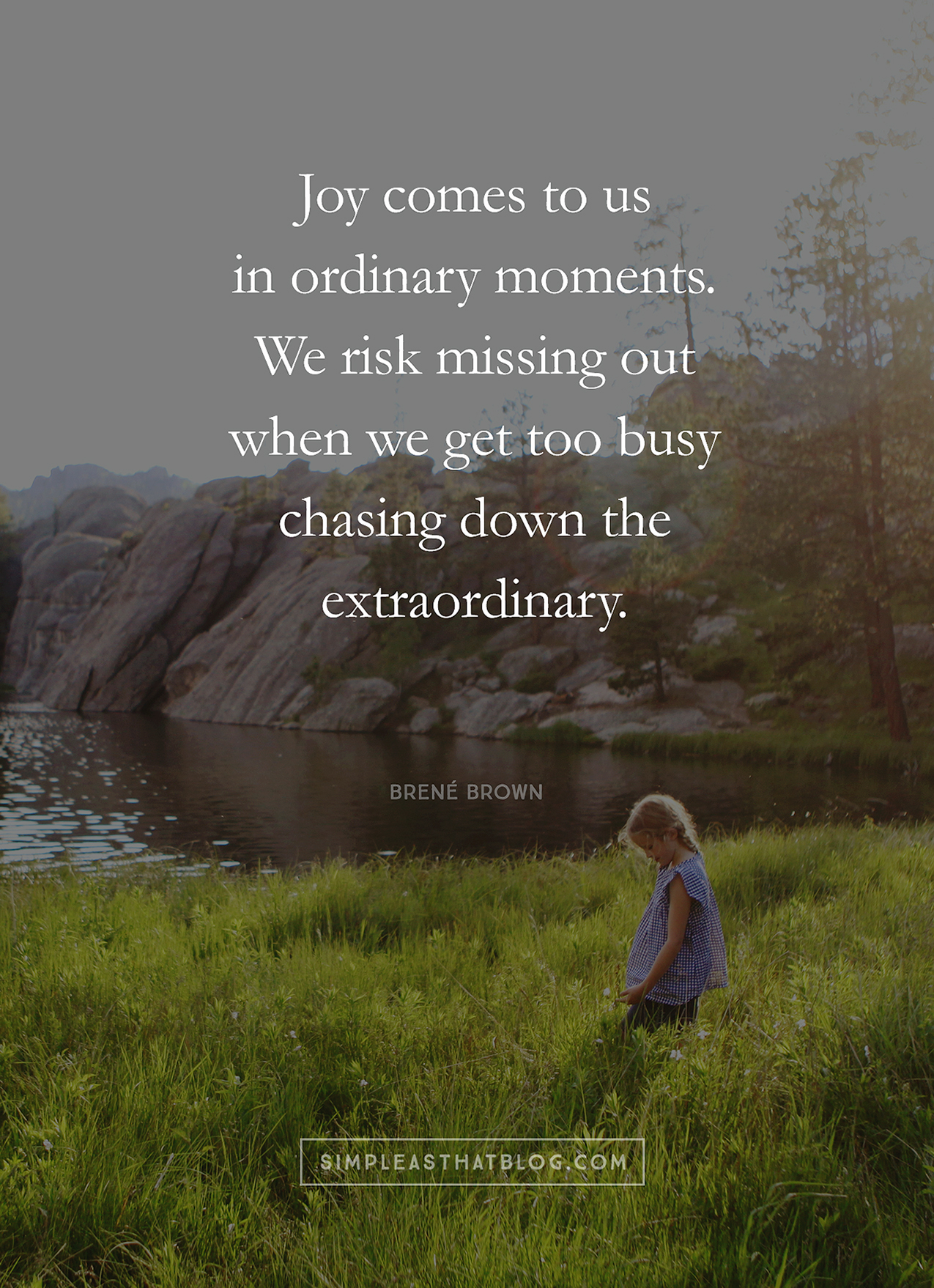 In that spirit, here are 16 things I WON'T be doing this summer, in order to find more of the unplanned, in-between moments to sink into with my family.  
(Thank you to the many of you who contributed to this discussion over on Instagram!)
A Summer Un-Bucket List: 16 Things I WON'T Be Doing This Year
I'm not going to rush. The few minutes we may save aren't worth the anxiety it causes in our hearts. 
I'm not going to overfill our schedule. Instead, I'll leave plenty of wide open space. 
I'm not going to plan out every detail. We'll wing it more than we usually do.
I will not commit to feeding the kids at "normal" times. We'll play when we play and make brunch or "linner" at random times of day so I don't have to pull the kids inside just for a meal.
I'm not taking our family on an expensive vacation. We'll explore close to home instead. 
I'm not going to be afraid of boredom. I believe kids need boredom; it makes them draw on their own resources and creativity.
I'm not going to compare my summer to everyone else's.
I'm not going to share every moment on social media; I'll keep plenty of moments to myself.
I'm not going to have my phone out all the time so I can actually BE with my kids.
When we visit family, I'm not going to stress about who we can and can't see. I'm simply going to spend time with the loved ones I can see during this particular visit.
I'm not going to save things for a special occasion. Today—the entire summer—is a special occasion.
I'm not going to feel guilty about scheduling boring things like doctor and dentist appointments in the summer. A mom's gotta get stuff done! Even during the summer. ?
I'm not going to start thinking about school as soon as school supplies hit the grocery stores!
I'm not going to stress if the kids use a little more technology than normal.
I'm not going to keep the house perfectly clean.
I'm not going to expect perfection of myself, my husband, my kids, or our summer. When we stop expecting summer to be perfect, we can enjoy it for everything it is.
In 14 years of motherhood, I've learned to leave plenty of empty space on the calendar and to wait for the magic to happen rather than try to manufacture it myself.
After all, it's so often not the shiny, planned-out memories that stick with us; it's the quiet moments of connection and the accidental chances to experience childlike wonder that get archived in our memories. 
"Summer was about freedom and youth and no school and possibilities and adventure and exploration. Summer was a book of hope." –Benjamin Alire Sáenz
---
What stands out to you most on this list? What will you NOT be doing this summer?
If you liked this post you might also enjoy…