As a photographer, blogger, and parent, I'm always on the lookout for amazing camera backpacks for moms. The Manfrotto Off Road Backpack came on all of our adventures in Banff National Park last summer, and as we prepare for another summer of outdoor family adventures, I wanted to tell you about my experience.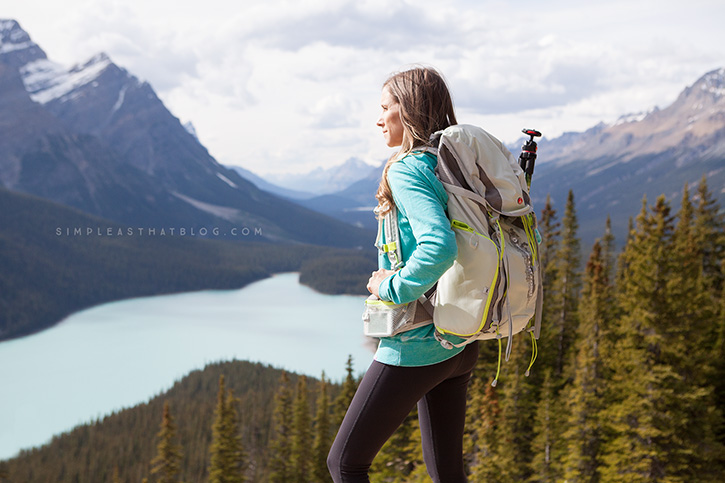 Last summer our family had the opportunity to experience the beauty and wonder of Banff National Park together. We love spending time outdoors with our children because it allows them to build a connection with nature while also strengthening our connections with each other.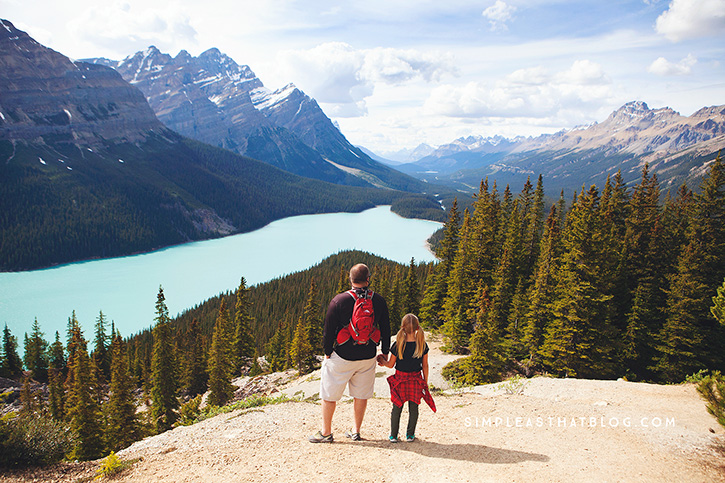 With a summer full of outdoor experiences before us, I knew I'd need a camera backpack that could not only safely carry my photography gear, but also support my desire to engage with my family and the world around us.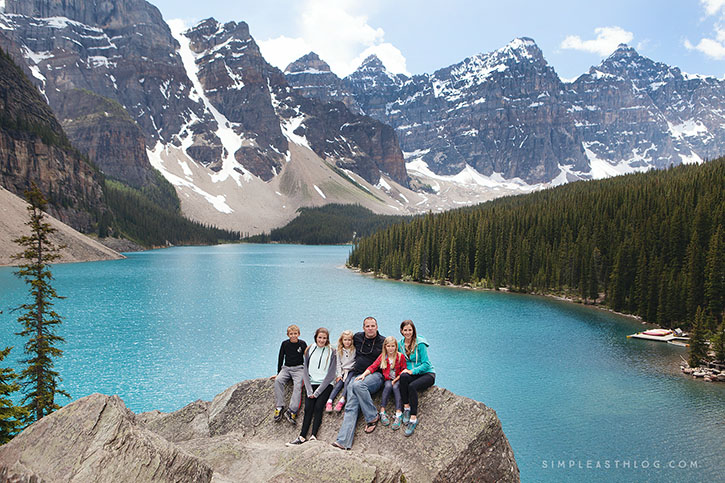 Any mom knows: we need a lot from our bags! We need to be able to access wipes, a hat or a snack as quickly as we do our cameras. As a mom, photographer and outdoor enthusiast, I will tell you that the Manfrotto Off Road Backpack met my needs and then some!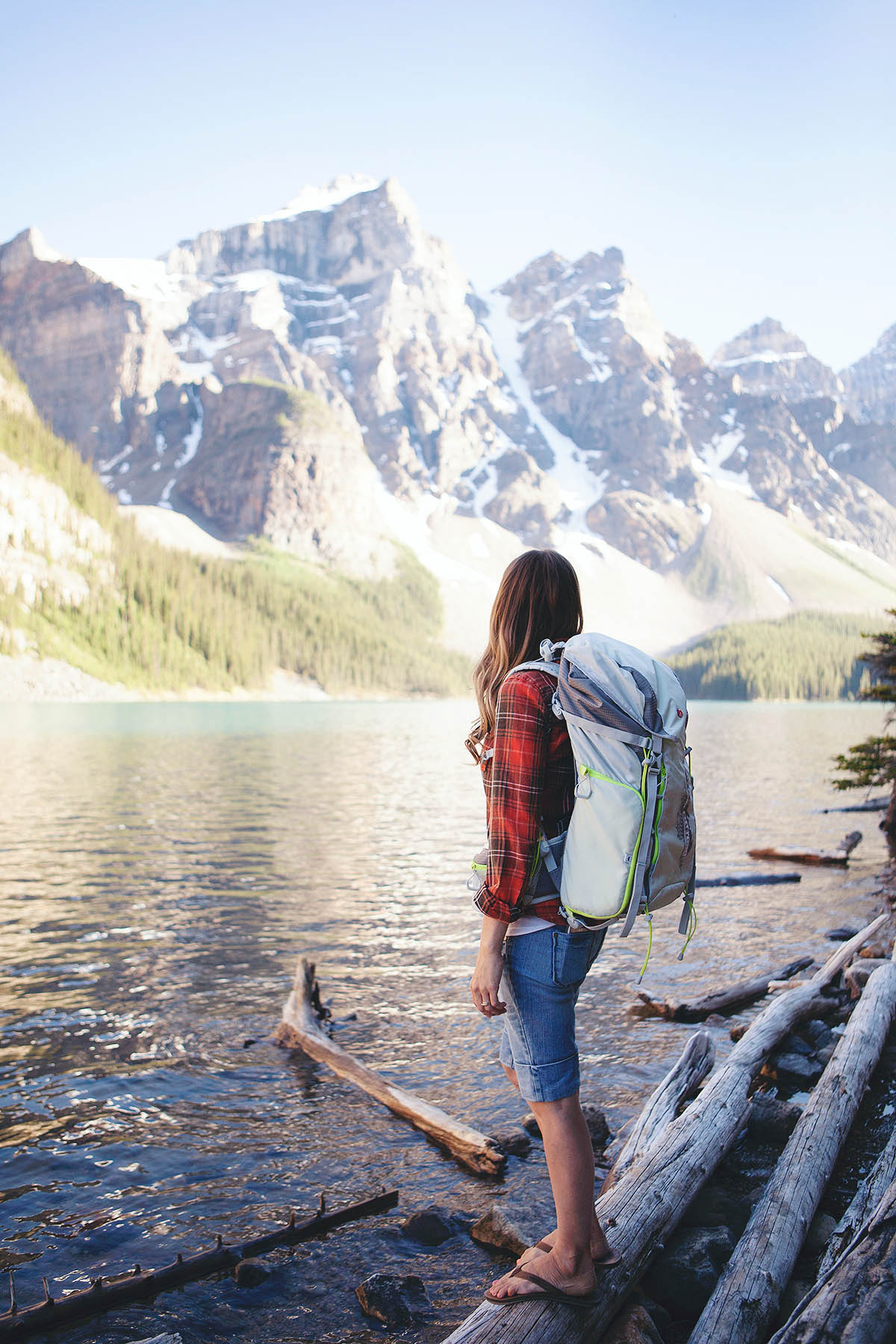 Manfrotto is a brand I've used and trusted for years, and last summer, my Off Road Backpack barely left my side as we adventured throughout Banff National Park, Waterton Lakes National Park, and the Grand Canyon as a family.
An Amazing Camera Backpack for Moms
Features that Made This Bag the Right Fit for Me:
Lightweight and comfortable – When it comes to camera gear, I'm a bit of a minimalist. On our outdoor adventures, the images I take, while incredibly important, are secondary to creating lasting memories as a family. I like to pack light, often just bringing along my Canon 5D Mark II and 24-70mm lens. I loved how light and comfortable the Offroad Backpack was. Taking photos and assisting young hikers at the same time can be a hard job, and it was essential to me that I be able to carry this bag with ease. Compared to other bags I've carried while hiking, the 3L Offroad distributed weight perfectly, with the bulk landing on my hips, and I was thrilled that I didn't experience the sore shoulders I often get when packing my gear.
Durable – I'm not kidding when I say this backpack has been with us all summer long. It's been from the tops of the Canadian Rockies to the bottom of the Grand Canyon, and it has held up beautifully. I've been able to trust that this bag would hold up in rain and extreme heat, and however rough the terrain we encountered I knew my gear was safe.
Roomy – From extra clothing layers to first aid supplies, being able to accommodate travel supplies was essential to me. I was happy with the balance between space for extras and a dedicated padded section for my equipment. You can also remove the camera-specific padding and use this bag solely as an outdoor backpack, which makes it very versatile!
Easily Accessed – I appreciated the fact that my hands were free to assist my kids when they needed me, to hold their hands and bandage up scraped knees. One thing I found really handy was the mesh pocket in the waist strap. It was the perfect place to keep my phone so that I could grab it quickly for some candid shots.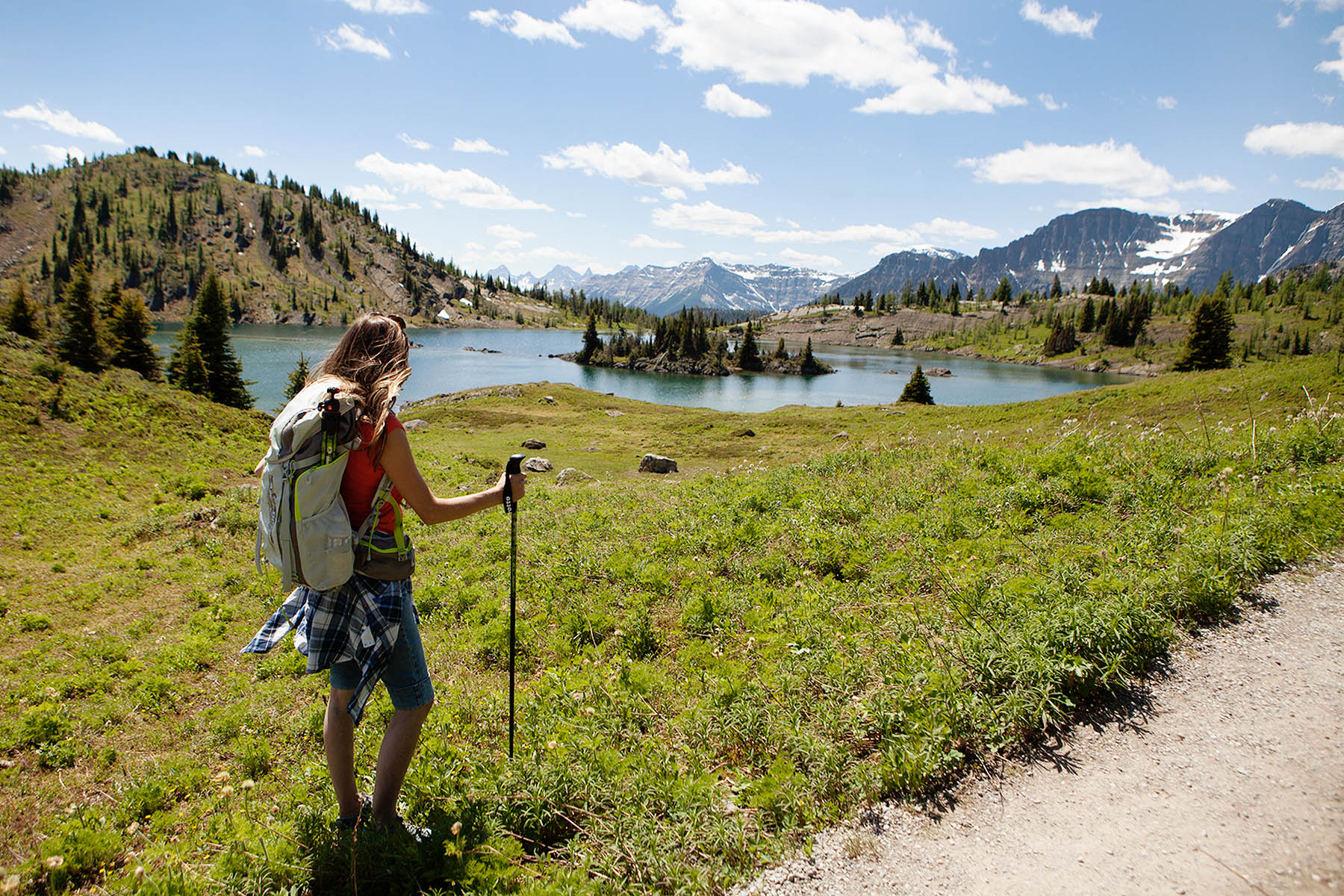 Shooting Sticks and Tripod
With quick-moving kids, I take a lot of my photos during unplanned, candid moments, but I knew before we left that I'd want a lightweight, out-of-the-way tripod for times when I wanted our whole family in the shot or when the scenery was so beautiful that I really wanted to do it justice.
I loved how perfectly the Off Road Collection Tripod fit in the backpack and how ultra-lightweight it is. In fact, I almost forgot I was carrying it until I needed to use it! I also appreciated that the setup was quick and hassle-free.
The walking sticks, which are also a part of the collection, were created in conjunction with well-known company Fizan and weigh less than a pound. They are easy to collapse and attach to the backpack, and when I managed to steal one away from my kids, I enjoyed having something to steady me on rocky terrain.
I was impressed with the performance of the Off Road products we tried and was happy to have them along on our family's adventures. They helped facilitate the creation of some lasting family memories in the outdoors—a chance to disconnect from technology and other distractions in order to connect as a family in nature.
For more Outdoor Family Adventure Fun Check out these Posts
Tips for Photographing  your Family in the Great Outdoors
5 National Parks to Visit as a Family
What Families Gain from Time Spent Outdoors