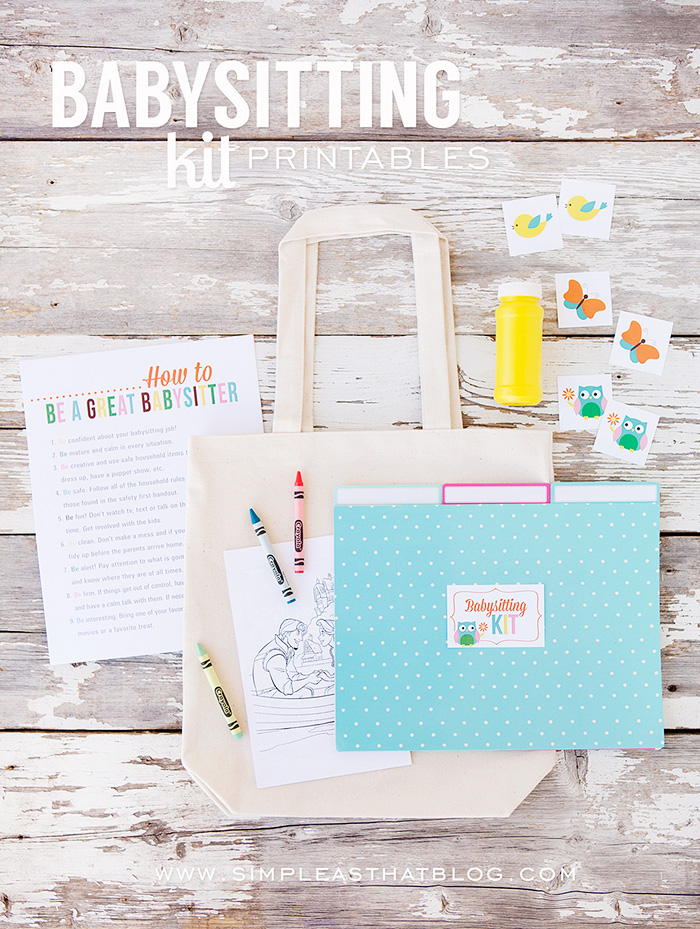 I have the privilege of working with a fun group of  9-11 year old girls in our church, including my 11 (almost 12) year old daughter Emily and I feel so blessed to be her leader right now. Every other Wednesday we get together for what's called Activity Days. We play games, learn new skills, do crafts and just have a lot of fun together! It is such a pleasure to watch these girls grow in the gospel and to help them accomplish the goals they're working on to earn their Faith in God award.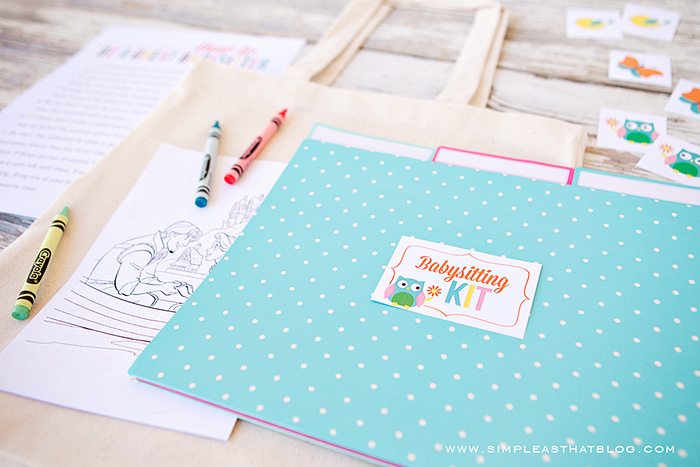 While brainstorming ideas for upcoming activities one day, most of the girls in our group of 13, expressed interest in learning more about babysitting. These girls are quickly approaching babysitting age and are all quite excited about the possibility of starting to babysit for their friends and family!
We got to work planning a few activities that centred around babysitting. We spread things out over two weeks where we did  a little crash babysitting course with the girls, put together babysitting kits and decorated tote bags to keep their kits in.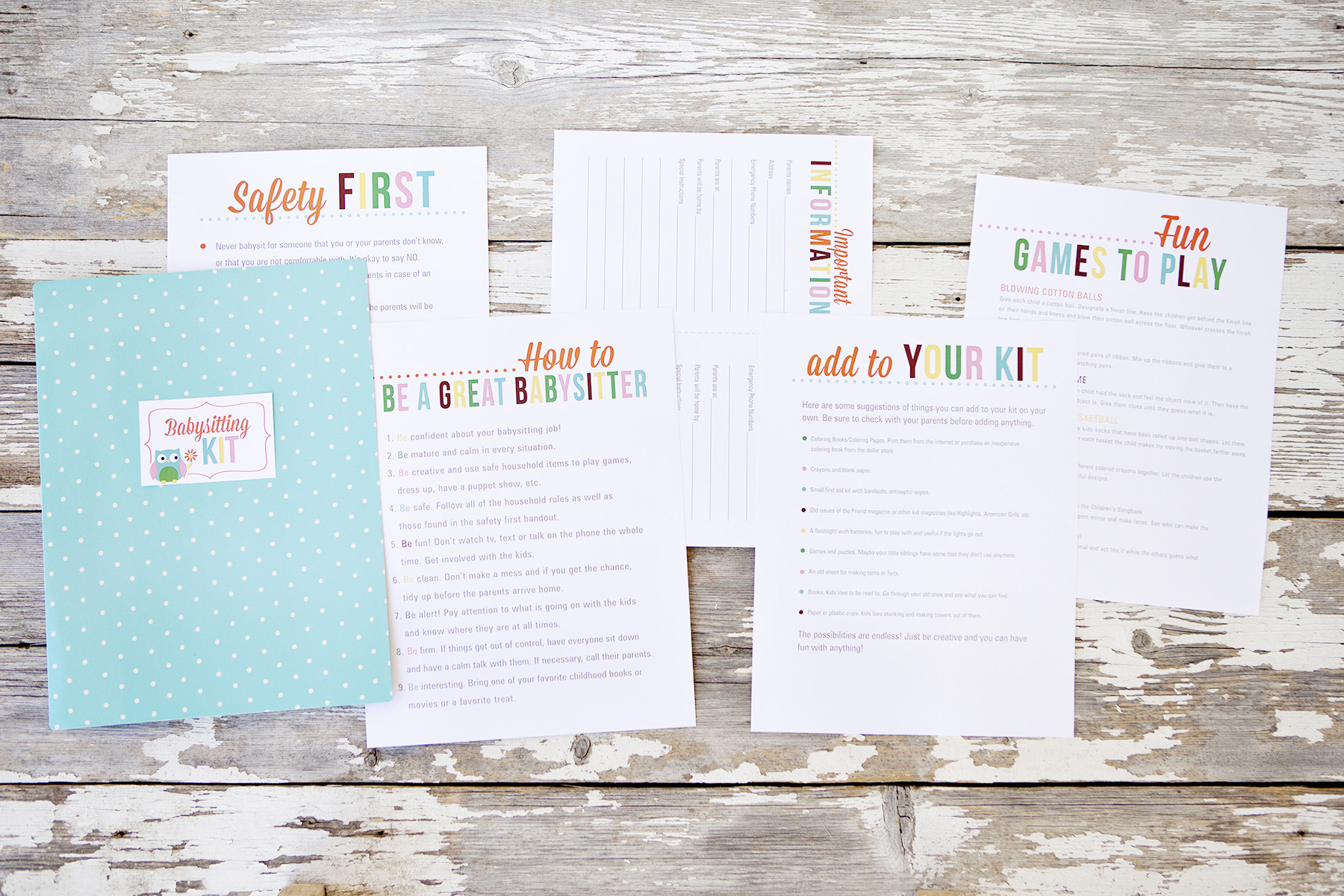 I recruited my talented friend Crystal Wilkerson to help me with this activity and together we came up with a number of printables to create a simple babysitting kit.
I wanted to share these fun printables with you so that if you have a daughter, grand-daughter or niece or if you're in Activity Days yourself, you can put together your own babysitting kits quickly and easily! Download the printables listed below here on my blog and watch for more printables to add to the kit coming to Crystal's site next week!
Babysitting Kit Printables include:
How to be a Great Babysitter Tips
Safety Tips While Babysitting
Important Information Forms
Fun Games to Play While Babysitting
Ideas for What to Add to Your Babysitting Kit
Memory Match Game
Babysitting Kit Folder Labels

I link up here.