Blackberry Lemon Oreo Parfait – This simple & delicious treat couldn't be any easier to make. With just the 3 ingredients of Oreo's, pudding & jam, it's a great dessert to make with kids & yet still packs a punch in the WOW department.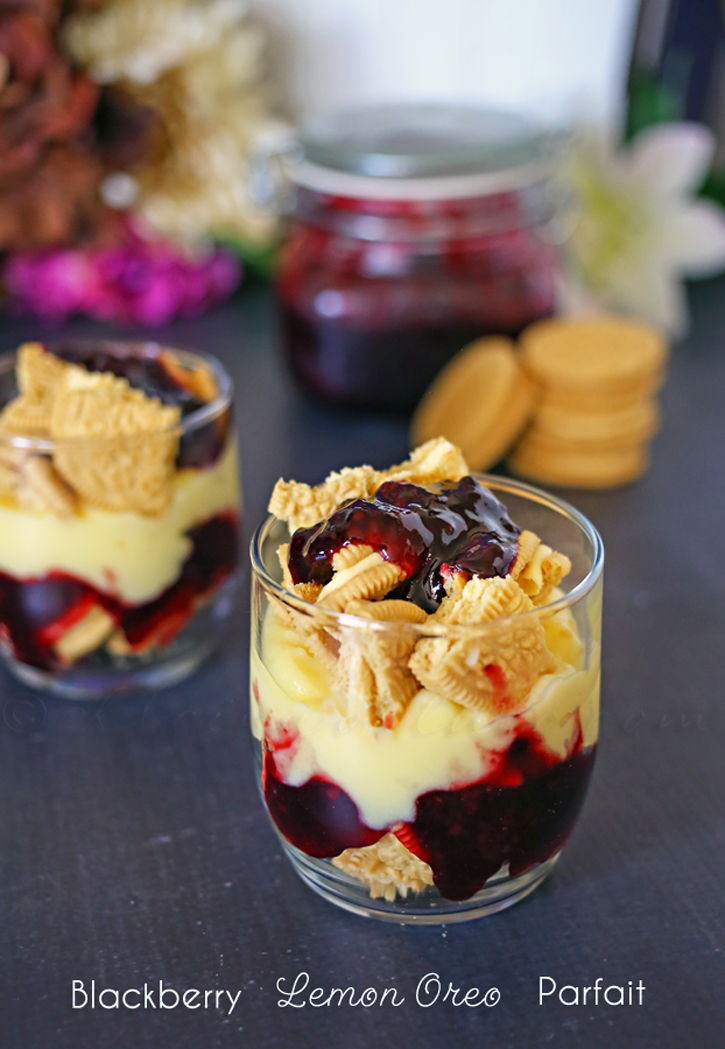 Hi there Simple as That fans! I'm Gina & I blog over at Kleinworth & Co, where I share easy DIY projects, fun crafts with the kids & a whole lot of recipes. I'm absolutely thrilled that Rebecca invited me here to share her space today. I have been a Simple as That reader since before Rebecca & her family moved from the island years ago. I have loved getting to know her better over all these years. It's so much fun to now be here sharing a little bit of me with you all today.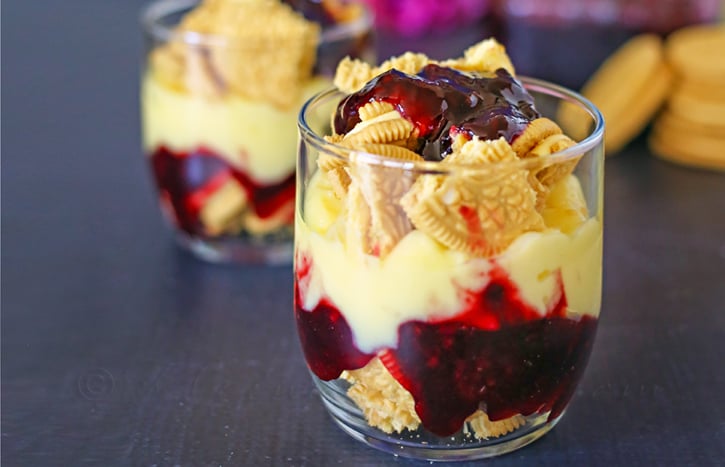 I love making treats for my family. But when the summer months roll around I like to scale things back in the kitchen. Simple & easy is the name of the game. I like to come up with recipes that are no-bake & easy enough that even the kids could put them together. Which is why I love making desserts like this Blackberry Lemon Oreo Parfait. It's just 3 ingredients (a few more if you make everything from scratch) and you have a pretty little glass of goodness. I particularly like making these ahead of time for parties & backyard BBQ's. When they are all lined out on the serving table they look like a fancy dessert & everyone loves them.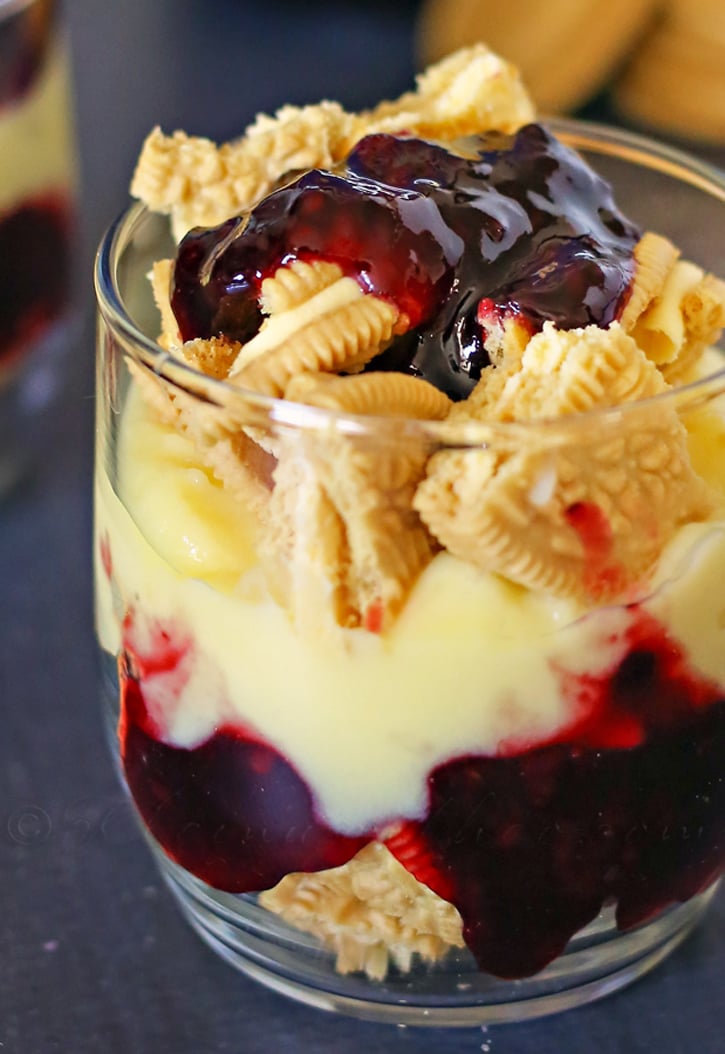 So if you are looking for a quick & easy dessert idea, you definitely have to give these a try. It's effortless, quick & delicious.
Blackberry Lemon Oreo Parfait
Ingredients (per 8oz glass)
4 Lemon filled Oreo cookies
4 ounces vanilla pudding
(you can either make your own with the mix & milk or use the ready made packs)
4 tbsp blackberry jam (store bought or homemade)
Directions
Crumble 2 Oreo cookies in the bottom of the glass
Add 2 tbsp jam on top of the cookies
Top with all 4 ounces of pudding
Crumble 2 more cookies
Spoon on remaining jam
Enjoy
Thank you so much for spending some time with me today! I have loved getting to know you better!
Looking for more great dessert recipes?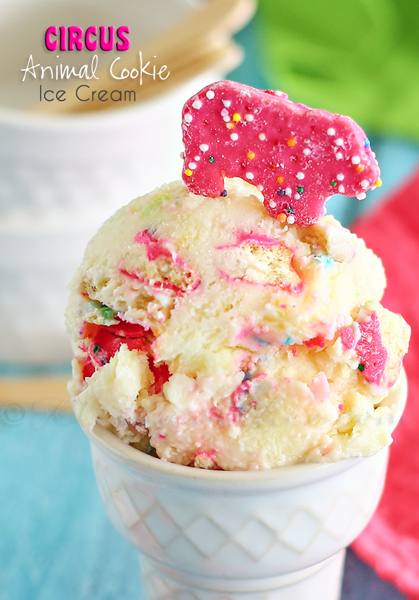 Circus Animal Cookie Ice Cream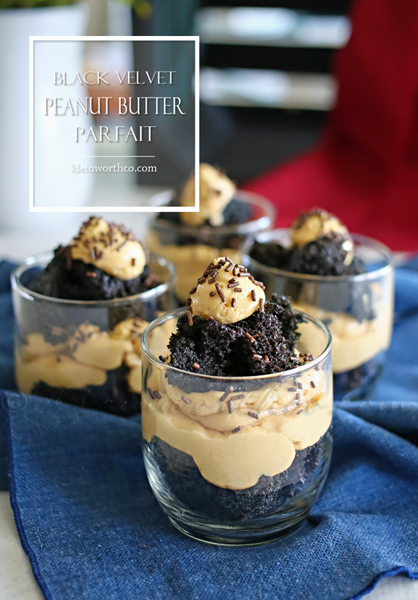 Black Velvet Peanut Butter Parfait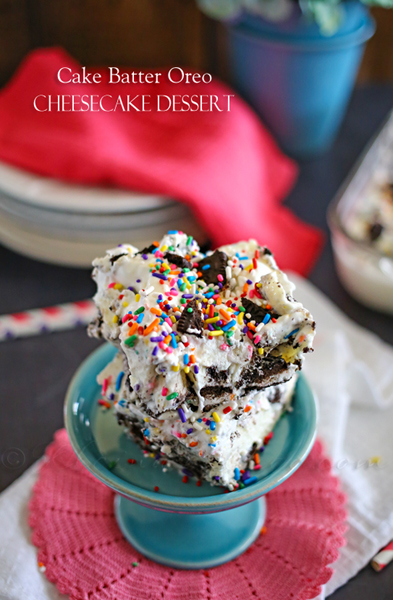 Cake Batter Oreo Cheesecake Dessert
You can connect with Gina via Blog, Facebook, Twitter, Google+, Instagram & Pinterest