I took a little trip down memory the other day when my oldest daughter dug this recipe out of one of my binders and made these butter tart slices to share with a group of her friends. I hadn't made them in ages, but they were just as delicious as I remembered them!
My Dad and I share a love for butter tarts. I remember making them often as a child, they were one of my favourite things to bake in the kitchen. I still love making a batch of butter tarts for my Dad on his birthday or other special occasions. In all these years, I never realized that butter tarts are a unique Canadian treat!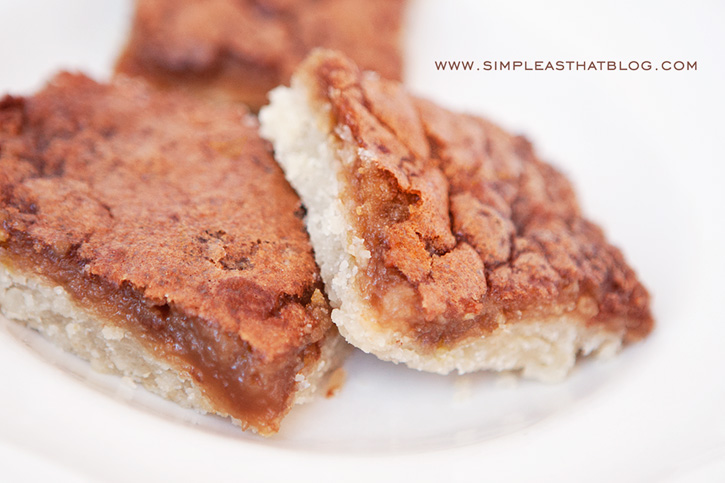 Today I'm sharing a recipe for butter tart slices. They are such a yummy and simple alternative to my favourite butter tarts.
BUTTER TART SLICES
1/2 C. butter
2 Tbsp powdered sugar
1 1/2 C. flour
1 1/2 C. brown sugar
2 eggs
1 Tbsp vinegar
1 tsp vanilla
1/4 C. melted butter
DIRECTIONS
Cream 1/2 C. butter and powdered sugar. Blend in flour. Press mixture into a 9×9 inch pan. Bake at 350 degrees for 5 minutes. Remove from oven. Combine the remaining ingredients and pour over base. Optional: add raisins or chopped pecans. Bake at 350 degrees for 30 minutes or until set.
Click here for a printable version of this recipe.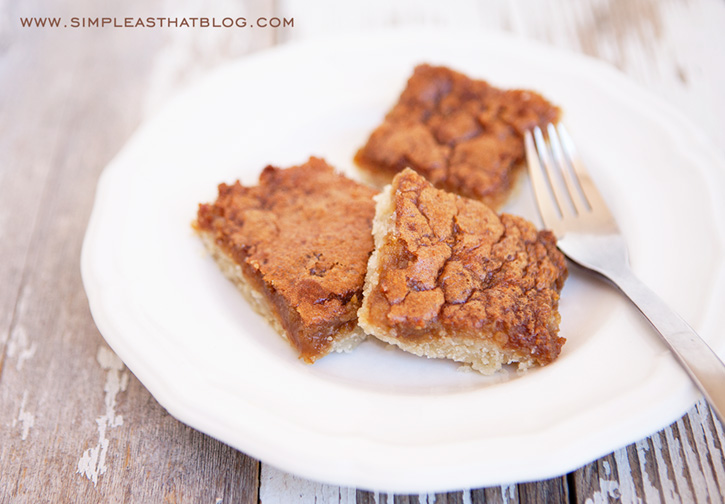 If you enjoy this delicious Canadian recipe, you may also enjoy some of our family's other tried and true recipes.