At the beginning of July I shared our Freebies on the Fifth journaling and filler cards with a patriotic theme, but I had to design a Canadian version for all my Canadian friends! Canada Day has come and gone but I'm sure many of you have July 1st photos waiting to be documented!

This set was designed by my good friend Kristina Proffit as well as myself. Visit Kristina's blog for a download link to her 3 cards and click here to download the three cards that I contributed to the set.
I created a quick and simple layout using a few cards from the set and one of Crystal Wilkerson's new templates! I love how fun and easy these are to use. This page came together in a snap!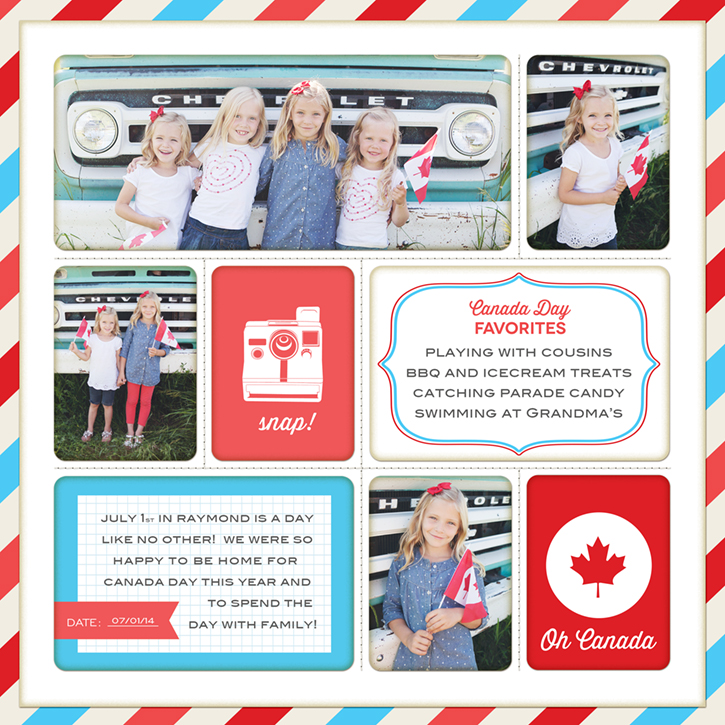 For more FREE downloadable journaling and filler cards for pocket style scrapbooking, check out our past #FreebiesOnTheFifth posts:
St. Patrick's Day Journaling and Filler Cards
Easter/Spring Journaling and Filler Cards
Mother's Day Journaling and Filler Cards
Summertime Journaling and Filler Cards