I'm excited to welcome another special guest as part of our inspiring Simply Photography Series. Stephanie Bryan is a talented  memory keeper and photographer and today she has some great insight into capturing life's everyday details – here and now!
I have always had a love and passion for photography, but like most new moms, as soon as my sweet children were born, I couldn't wait to pick up my camera and capture those precious little hands, toes and smiles.  I had never really used any other camera than a basic point and shoot, so stumbling into the world of the DSLR was kind of scary at first.  I purchased a very basic Canon Rebel T1i and a highly raved about (and fairly inexpensive) 50mm 1.8 lens and began my "picture-taking" journey.  Over the years, I've taught myself the basics of photography and shooting in manual mode (still using my Canon Rebel & 50mm lens) and my love for photography has grown even more.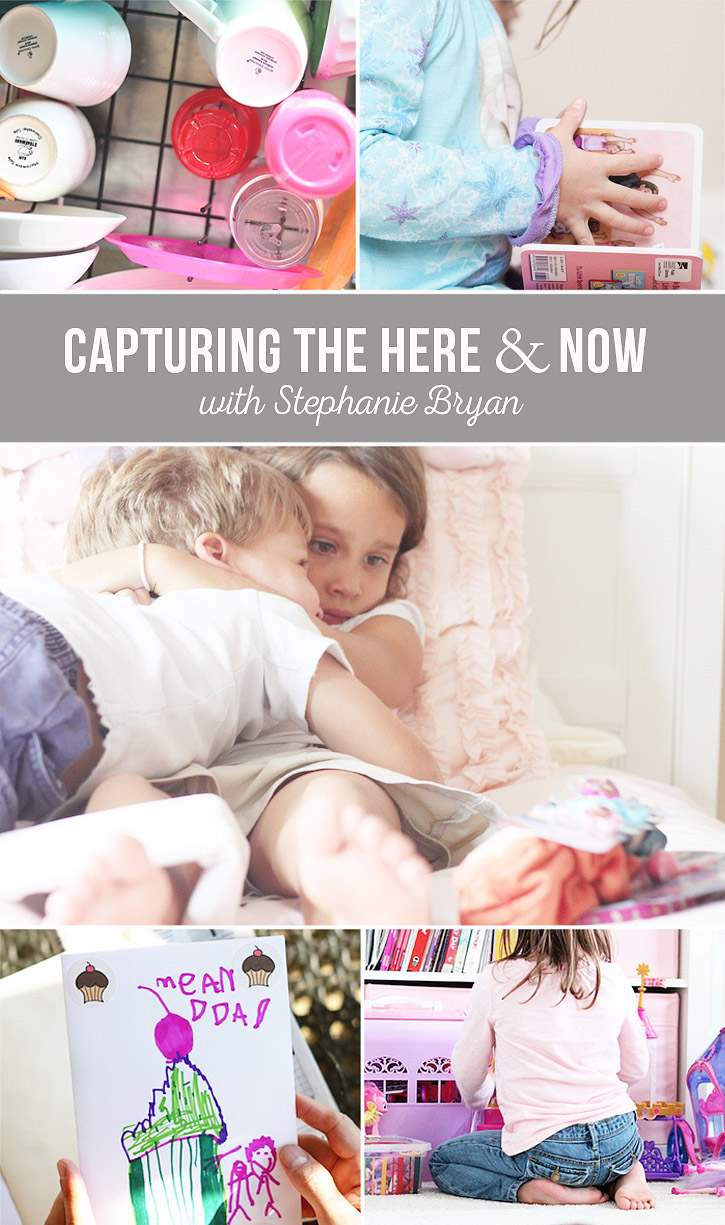 I love to capture and record memories of our everyday.  Life tends to fly right by us and preserving these moments (both the good and the bad) is priceless.  I'm one of those moms who typically always has a camera on hand, either my "big camera" or my iPhone, and I love being able to capture those little, mundane, everyday moments.  Of course I love the "big" moments, but I really love the "small" ones.  The ones that easily get overlooked.  The ones that could drive you crazy if you pondered on them for too long (like the "second glass of spilled milk in 10 minutes" moment).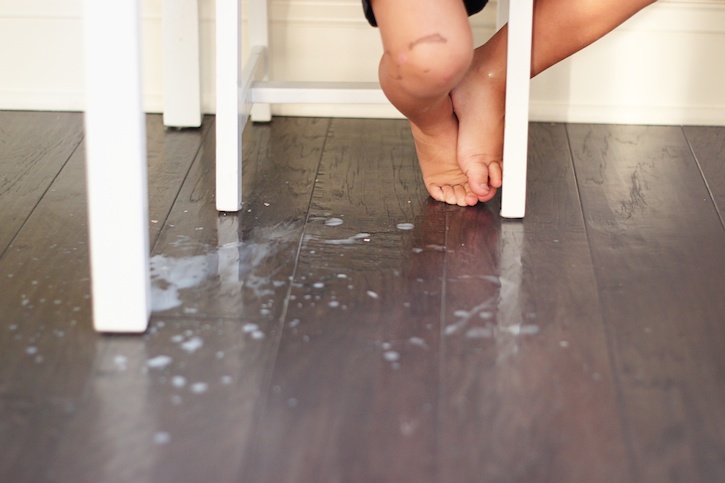 When I stop to capture these moments, I'm able to view them through the camera lens and take a step back from reality.  It's almost like a therapeutic experience where I get to appreciate life for what it is rather than getting all worked up about the messes and craziness.
I love recording the "here and now".  The toys, the messes, the clothes, the rooms, the hands.  These things change so quickly that we can easily miss them if we blink!
While I do love to get beautiful shots of my family smiling, I really love capturing them in their natural, everyday settings.  These photos tell so many more stories than just what is visible to the eye.    When I take these photos, I try to be as inconspicuous as possible.  I quickly grab my camera, check my settings and then snap a few photos.  These moments, just like most, are over so quickly and capturing them as they happen is priceless!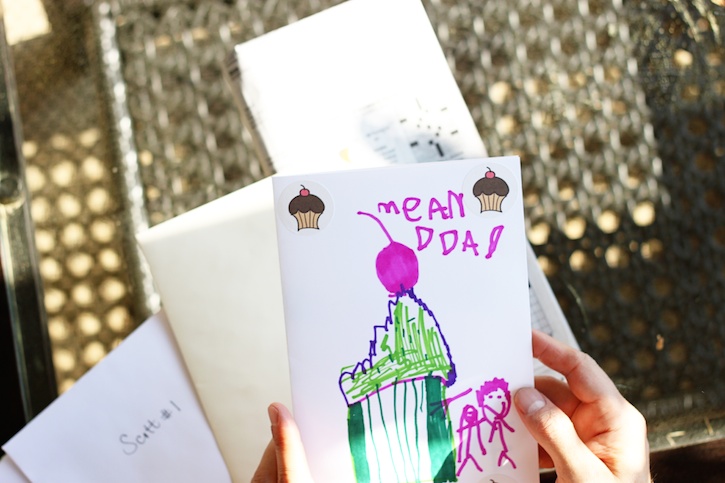 Small details like handwriting, pictures, dishes and shoes may not seem like the "perfect photo" to some, but to me, it speaks volumes about our life and our everyday.  Taking a quick photo over someones shoulder while they are reading birthday cards freezes that moment, that writing, those drawings in time!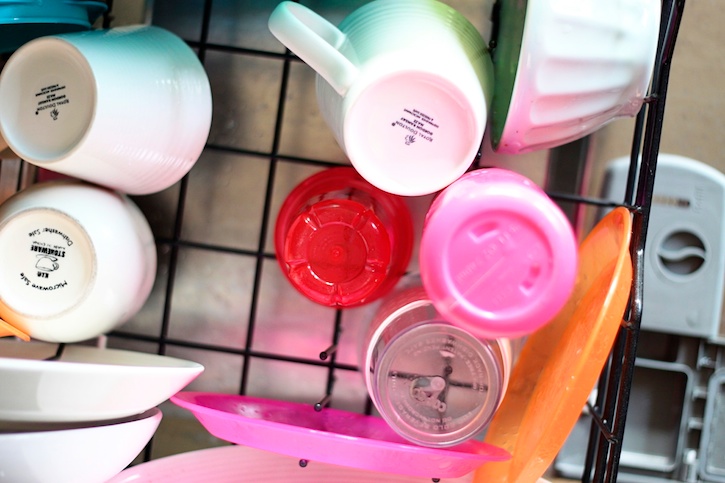 Snapping a picture of those never-ending dirty dishes captures our here and now.  Soon those plastic dishes and cups will disappear from the photo and will replaced with a new "now".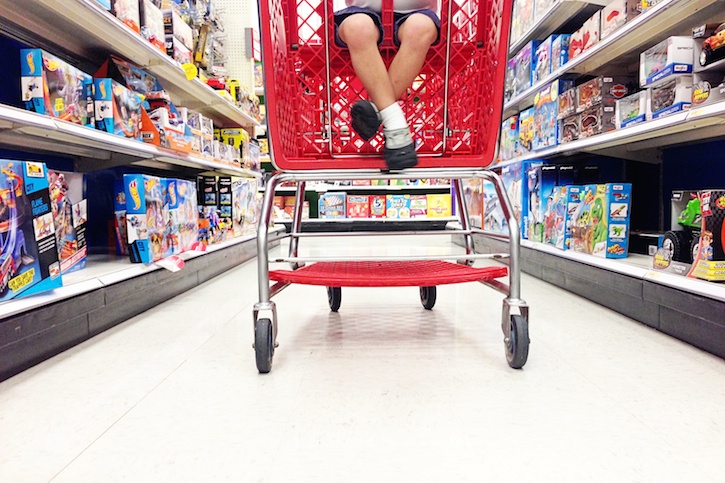 And soon those little feet will refuse to ride in the front of the shopping cart.  And legos and dinosaurs probably won't be the "best thing ever" anymore.  Our lives will change and our "everyday moments" will continue to change.  Capturing these details keeps these memories with me forever.  And that's why I can't stop taking photos.
Stephanie Bryan lives in Raleigh, North Carolina with her husband and two children.  She has a passion for photography and documenting those everyday moments and is a little bit obsessed with paper.  You can follow along with Stephanie over on her blog, stephanie makes, or on Instagram where she shares glimpses of her life and paper projects.