A cute and delicious treat to make with the kids this holiday season, these chocolate covered reindeer pretzels can be put together in no time at all!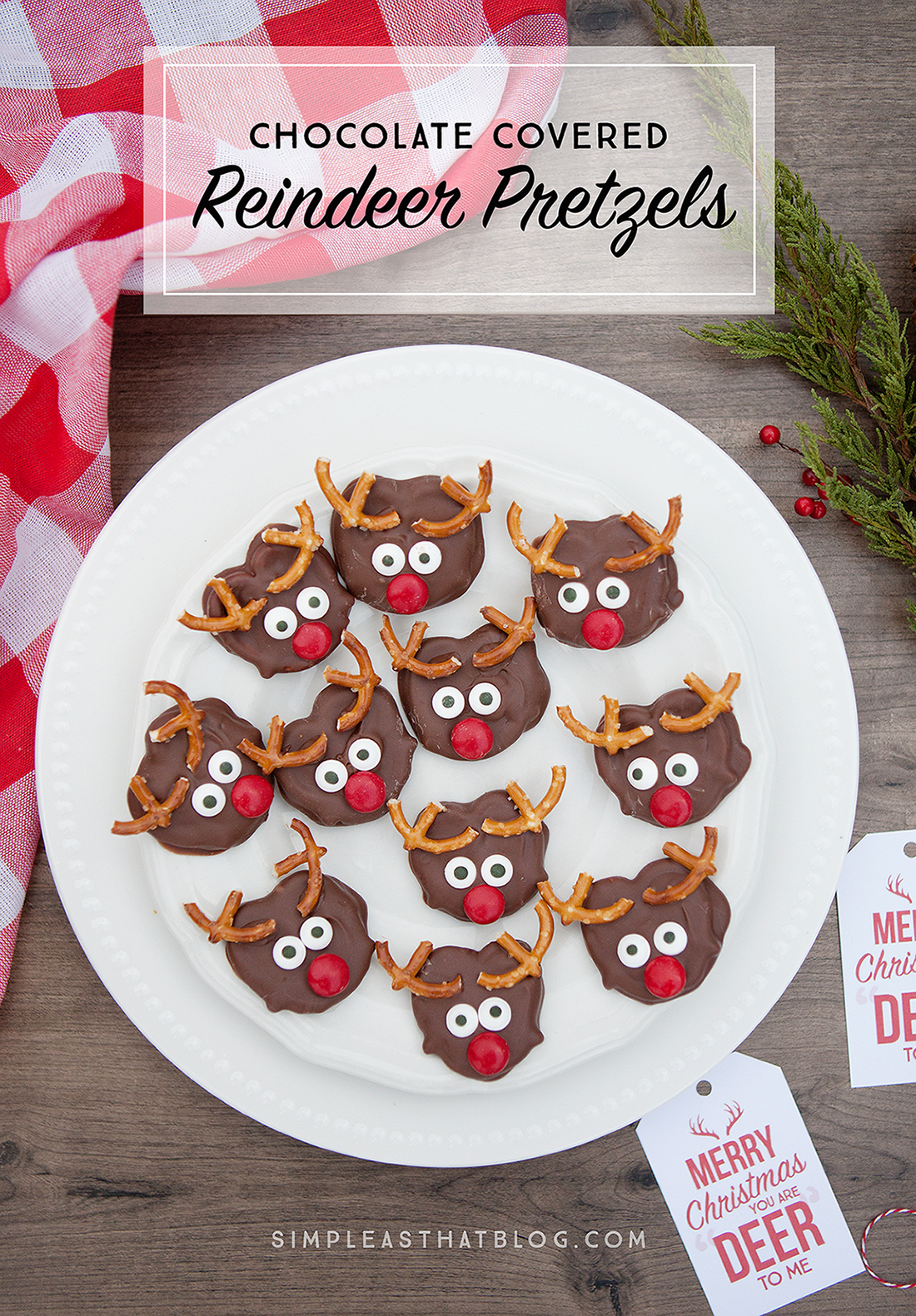 The holidays wouldn't be the same if we didn't spend time in the kitchen together baking yummy holiday treats. My kids love making Christmas goodies with me this time of year so I like finding recipes that are easy for little hands to help with.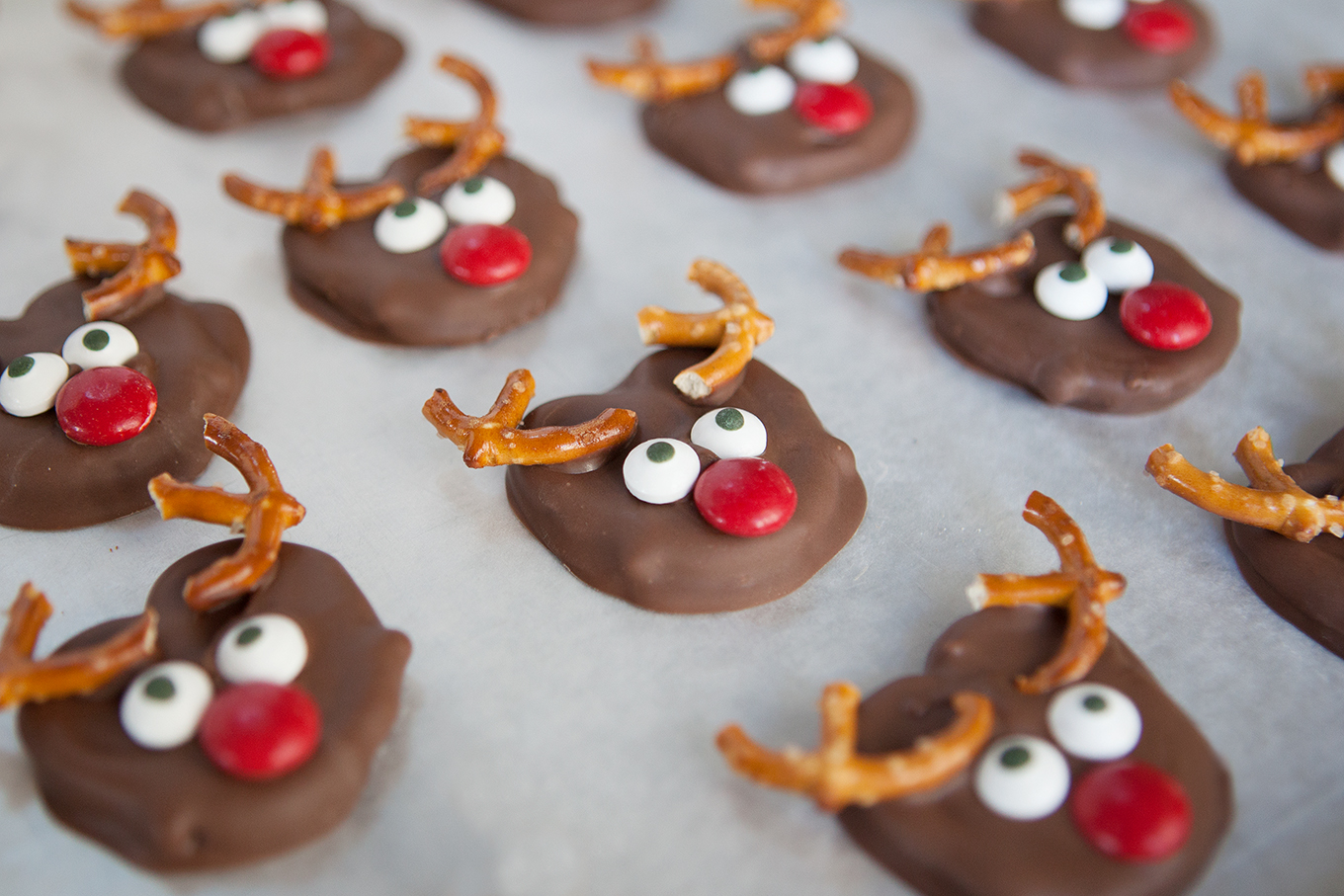 These Chocolate Covered Reindeer Pretzels are just the right amount of holiday fun while still being easy to make and easy on the budget!
If you're looking for something you can make in bulk for a school party, for your kids friends or to hand out as gifts to neighbors these little reindeer pretzel treats are just the thing!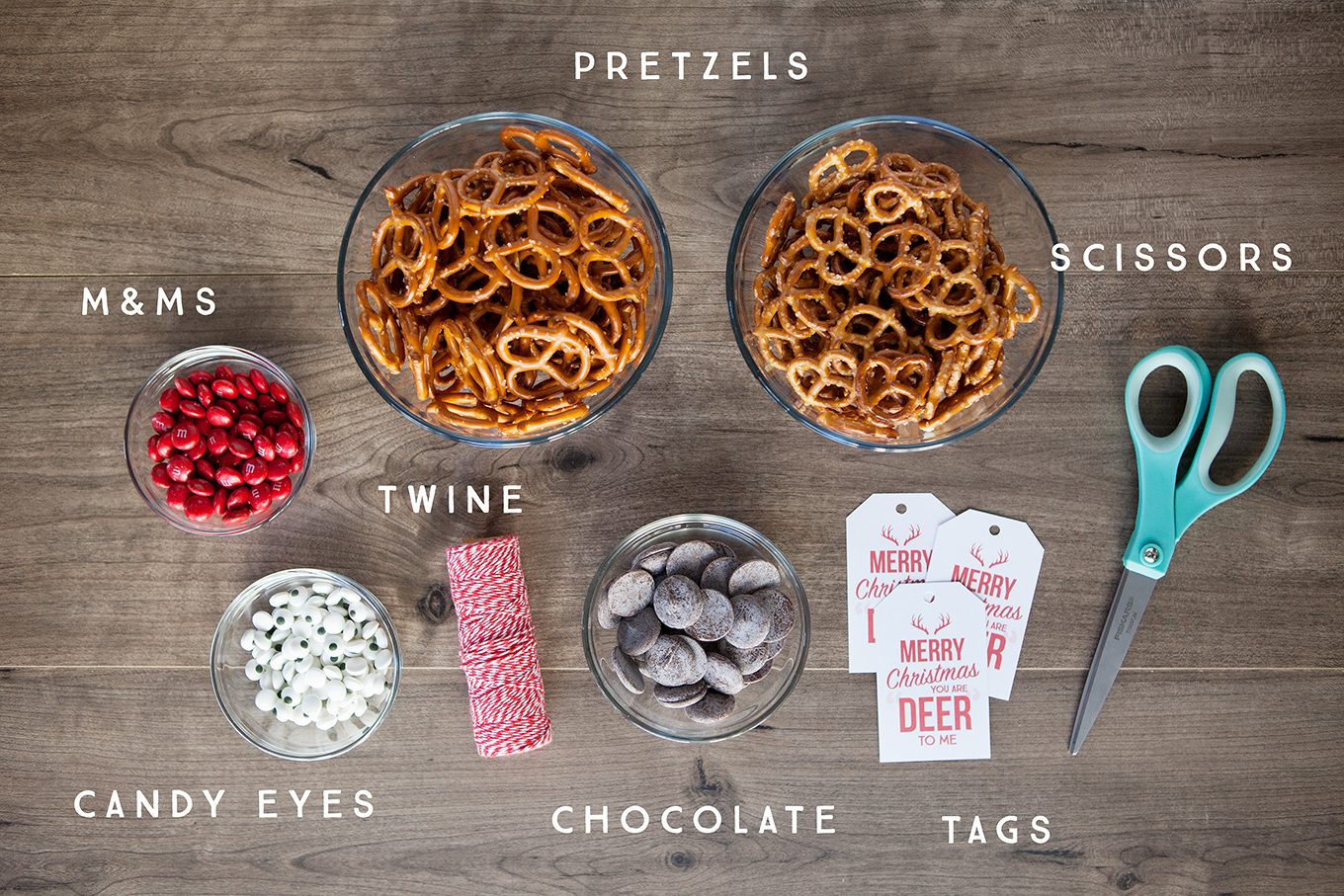 Ingredients
Wilton Light Cocoa Candy Melts
Mini and Regular size Pretzel Twists
White Cardstock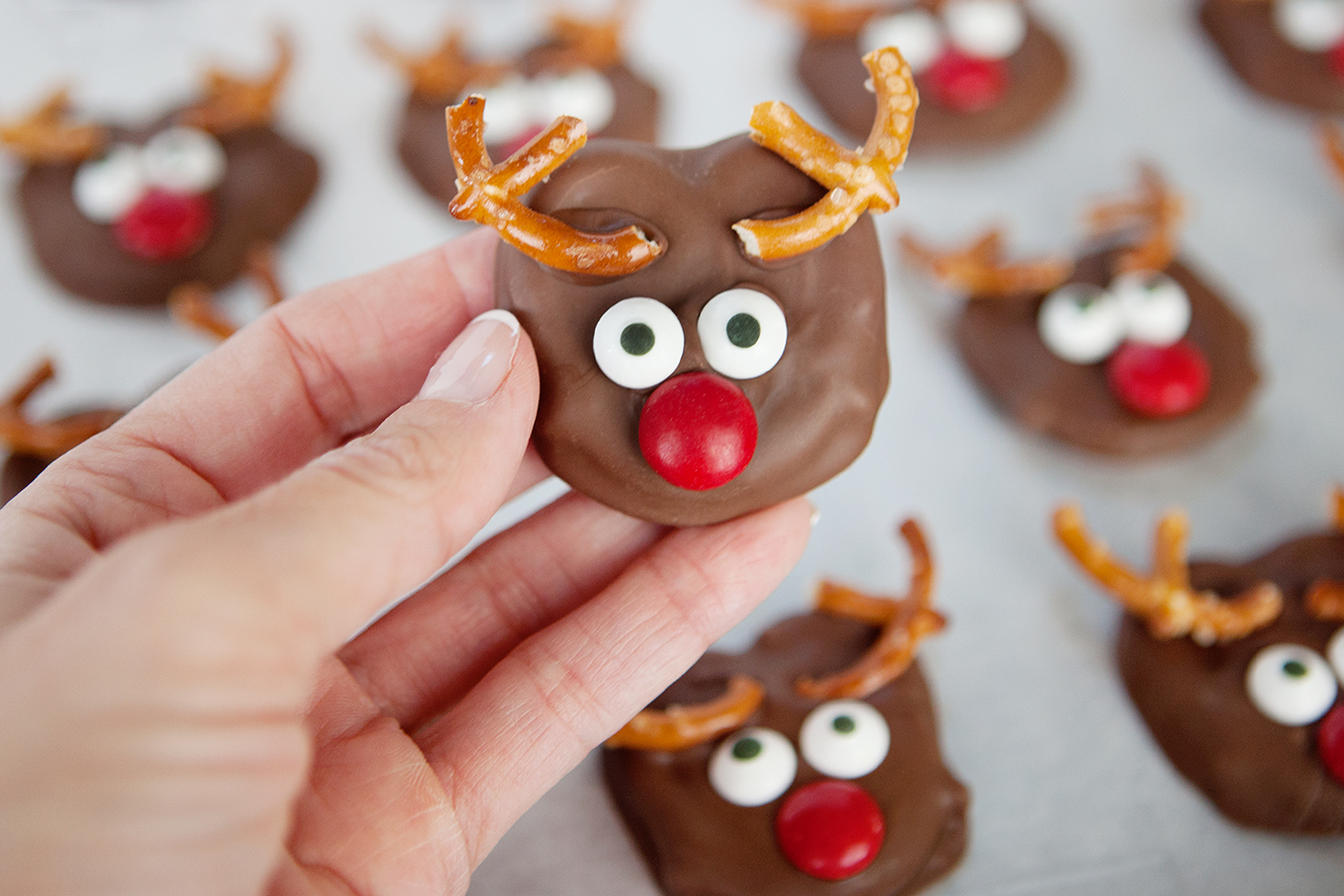 Instructions
Break mini pretzels into small pieces to use for reindeer antlers.
Melt chocolate candy melts in a microwave safe bowl. Heat in 30 second intervals, stirring well in between until chocolate is completely melted.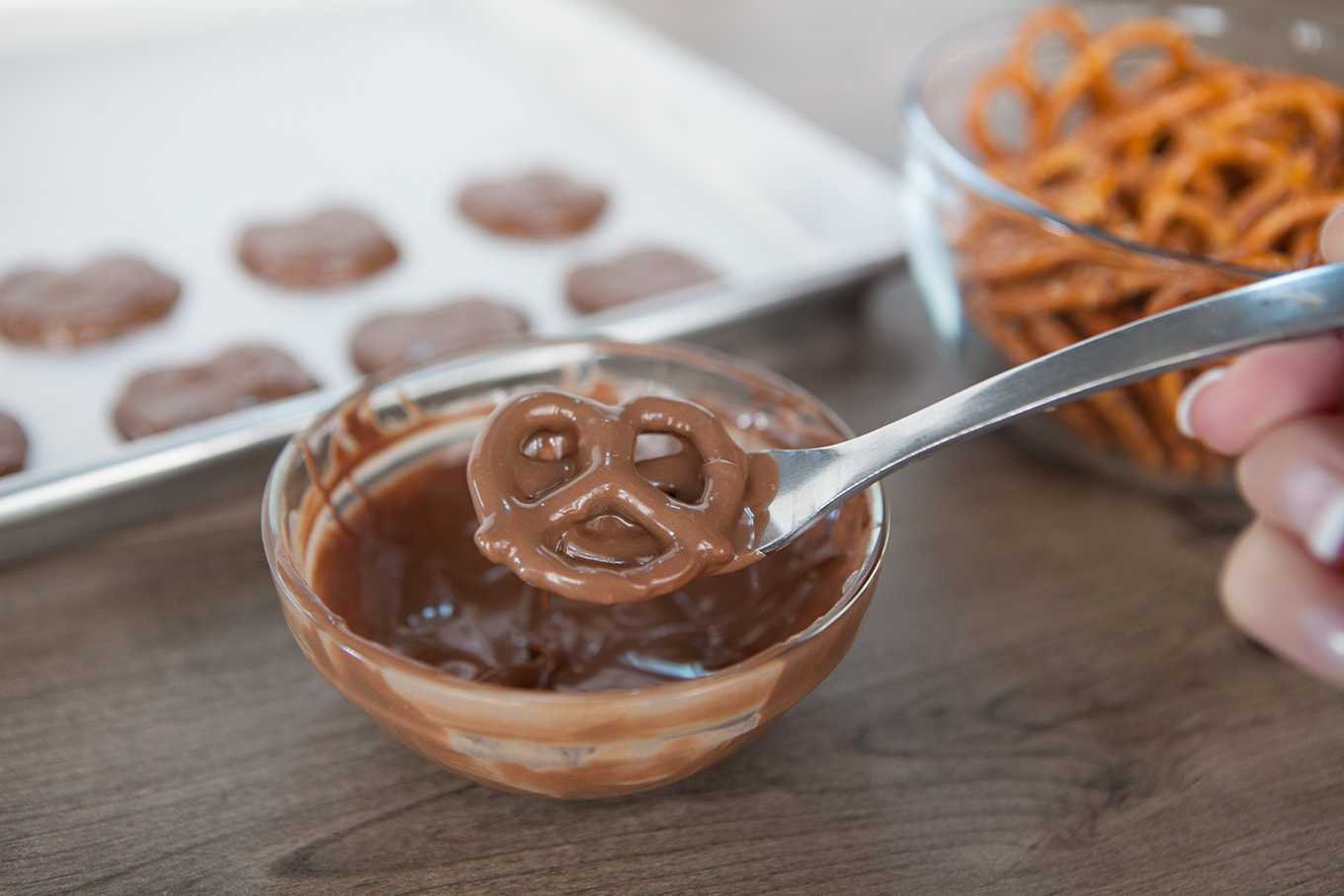 Dip pretzels in chocolate, covering generously. Place on cookie sheet lined with wax paper. Fill in entire pretzel with melted chocolate.
Add eyeballs, red M&Ms and pretzel pieces while chocolate is still warm.
Place in refrigerator to cool. Remove when chocolate is completely hardened and they're ready to eat!
This batch of reindeer pretzels disappeared quickly at our house and my kiddos are already asking when we can make some more to share with their friends!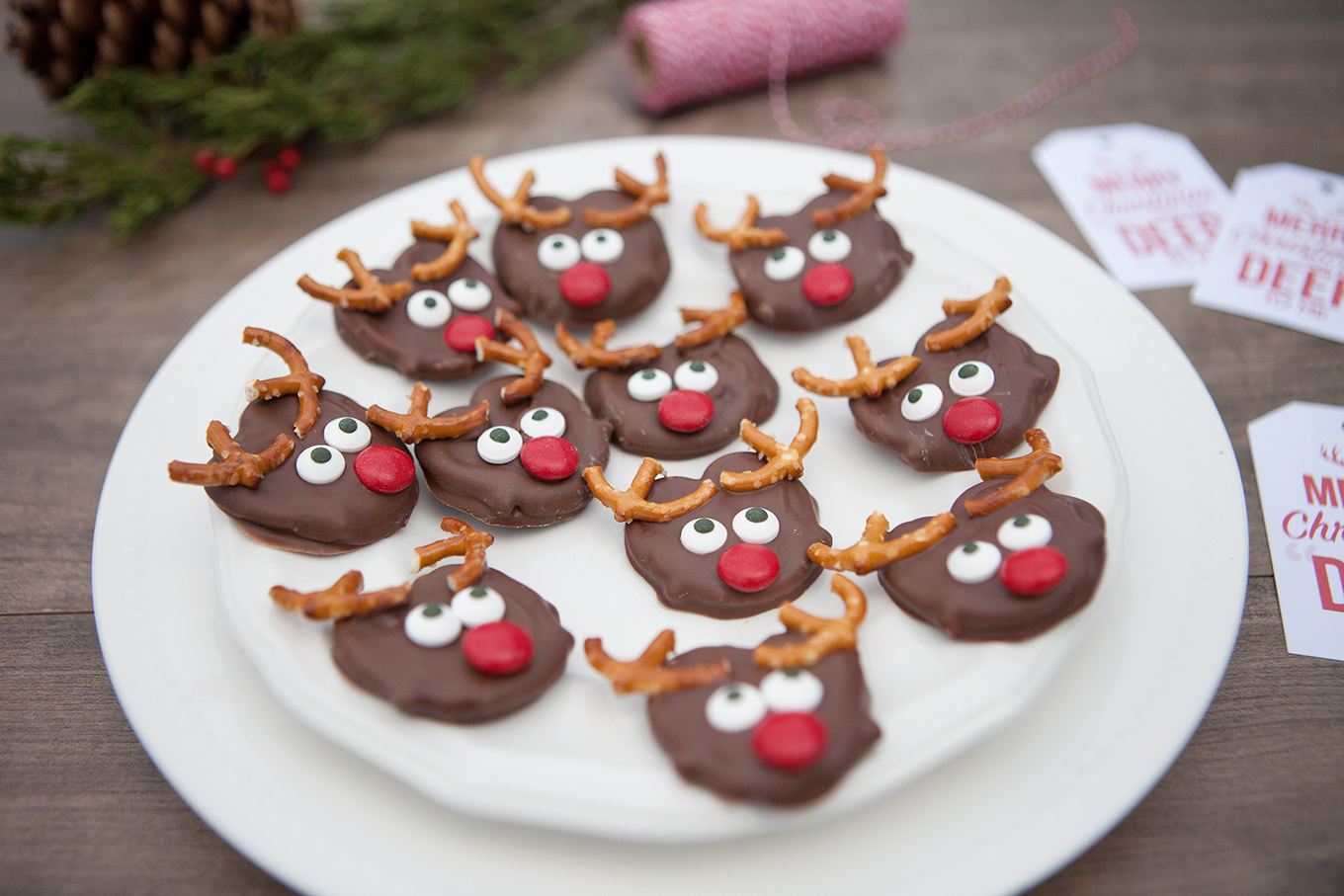 Here's a quick how-to video showing how to put these pretzels together start to finish!
You are Deer to me Printable Gift Tags
I'm all about easy to make handmade gifts and it doesn't get much easier than these cute pretzels. package them up with these cute "You are DEER to Me" gift tags that I created and you're all set for neighbor gifts, kids friends, teachers, etc.