Make watching your favorite Christmas movies even more memorable this holiday season with the Inspiron 13 7000 Series 2-in-1! Find out what we love so much about this incredible device and see our list of top 10 Christmas movies for the whole family!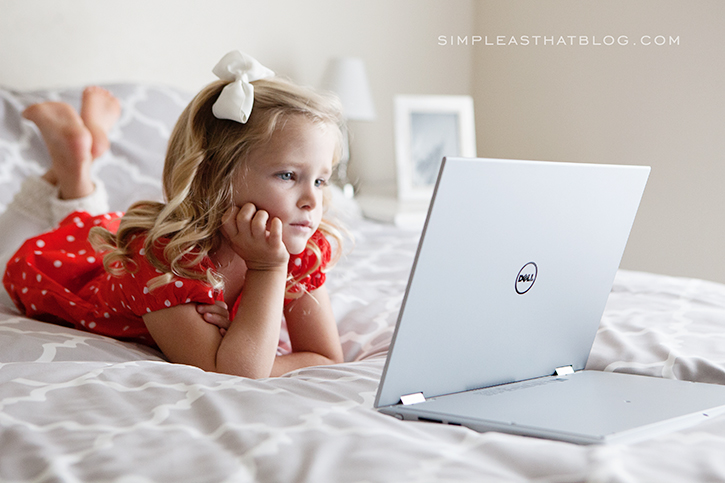 Nothing says "the holidays are here" quite like snuggling up on the couch as a family watching one of our favorite Christmas movies. We have a top ten list of movies that we make our way through each year and my kids love to watch these Christmas classics over and over! This year we can watch our favorite holiday movies on the go or at home with the new Inspiron 13 7000 Series 2-in-1!
This device is in a word – amazing and I'm excited to tell you what we love so much about it!
Two powerful devices. One elegant design.
The new Inspiron 13 7000 Series 2-in-1 combines the powerful performance of a premium laptop and the versatility of a 13.3″ tablet with built-in stylus. It's powerful laptop meet tablet versatility – the possibilities of what you can do with this device are endless!  One way we've been enjoying our Inspiron 13 7000 Series 2-in-1 is to watch some of our favorite holiday movies.
What Christmas movies are on your family's top ten list?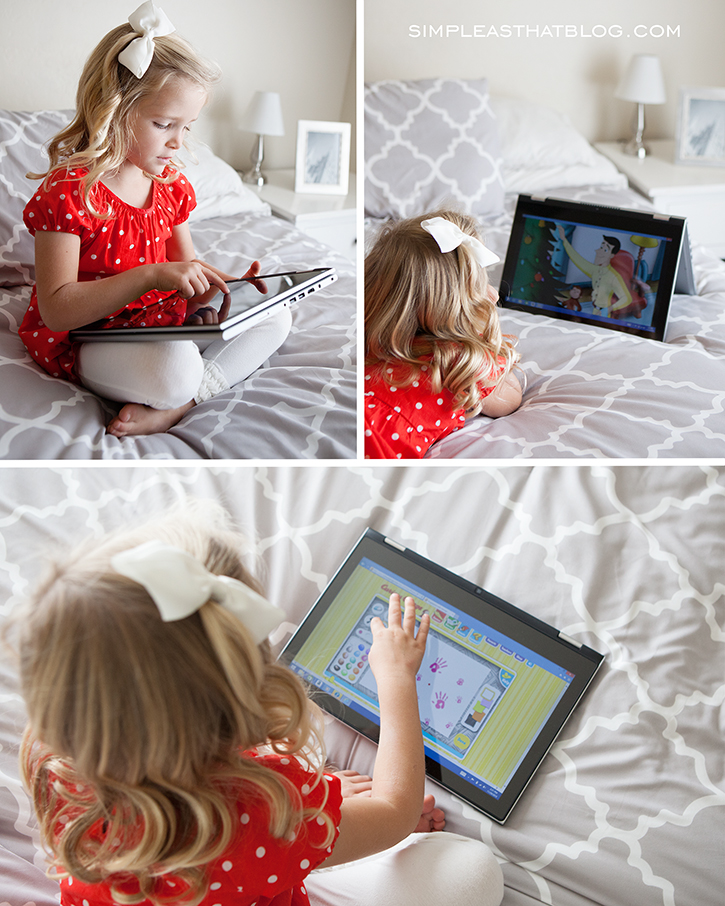 Find out everything you need to know about the Inspiron 13 7000 Series 2-in-1 right here.
What we love about the Inspiron 13 7000 Series 2-in-1:
Flexible Viewing Modes: I love that the Inspiron 13 7000 Series 2-in-1 offers multiple viewing modes, each one perfect for so many everyday situations! It can be used in laptop, tablet, display or tent mode, making it perfect for every family member young and old. I love that I can prop it up in tent mode for my preschooler to watch a Christmas movie while I get ready in the morning one moment and be editing photos on it in laptop mode the next!
Tablet capabilities: We've only begun to scratch the surface of all this 2-in-1 device can do, but the touch screen tablet capabilities are something I've been really impressed with. It's made the Inspiron 13 7000 series 2-in-1 easy enough for even my preschooler to use with ease.
Vibrant display: A 13.3″ display with optional Full HD makes details pop onscreen. You can scroll and zoom effortlessly with 10-finger capacitive touch. The graphics truly are amazing whether you're watching a movie, playing games or editing photos. As a photographer,  display capabilities are important to me and the Intel 13 7000 series has really impressed me with how my photos look on screen!
I think what it comes down to is the fact that I love the versatility of the Inspiron 13 7000 Series 2-in-1! From streaming movies to editing photos it's perfect for the whole family! Watching our favorite Christmas movies is just one of the MANY ways we'll be using our Intel 2-in-1 device this holiday season!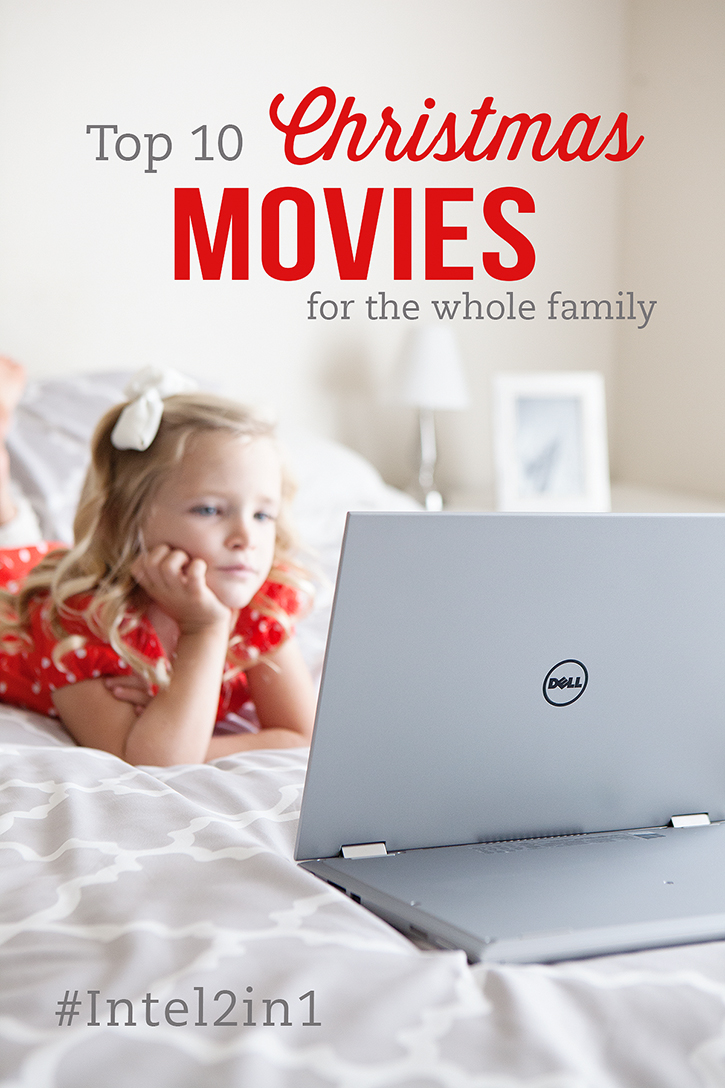 Top 10 Christmas Movies for the Whole Family:
1. Curious George A Very Monkey Christmas
2. The Muppets Christmas Carol
3. How the Grinch Stole Christmas
4. The Polar Express
5. Barbie: A Perfect Christmas
6. Elf
7. Home Alone
8. Rudolph the Red Nose Reindeer
9. VeggieTales Christmas
10. Miracle on 34th Street
Want to learn more about this Intel 2 in 1 and other devices? Then  join the Intel Advocate Experience below. You will get tips, extra information and insider alerts.
#spon: I'm required to disclose a relationship between our site and Intel This could include Intel providing us w/content, product, access or other forms of payment.