Clover Leaf Lei for St. Patrick's Day – a quick and simple, mess-free paper craft to help get the kids excited about St. Patrick's Day!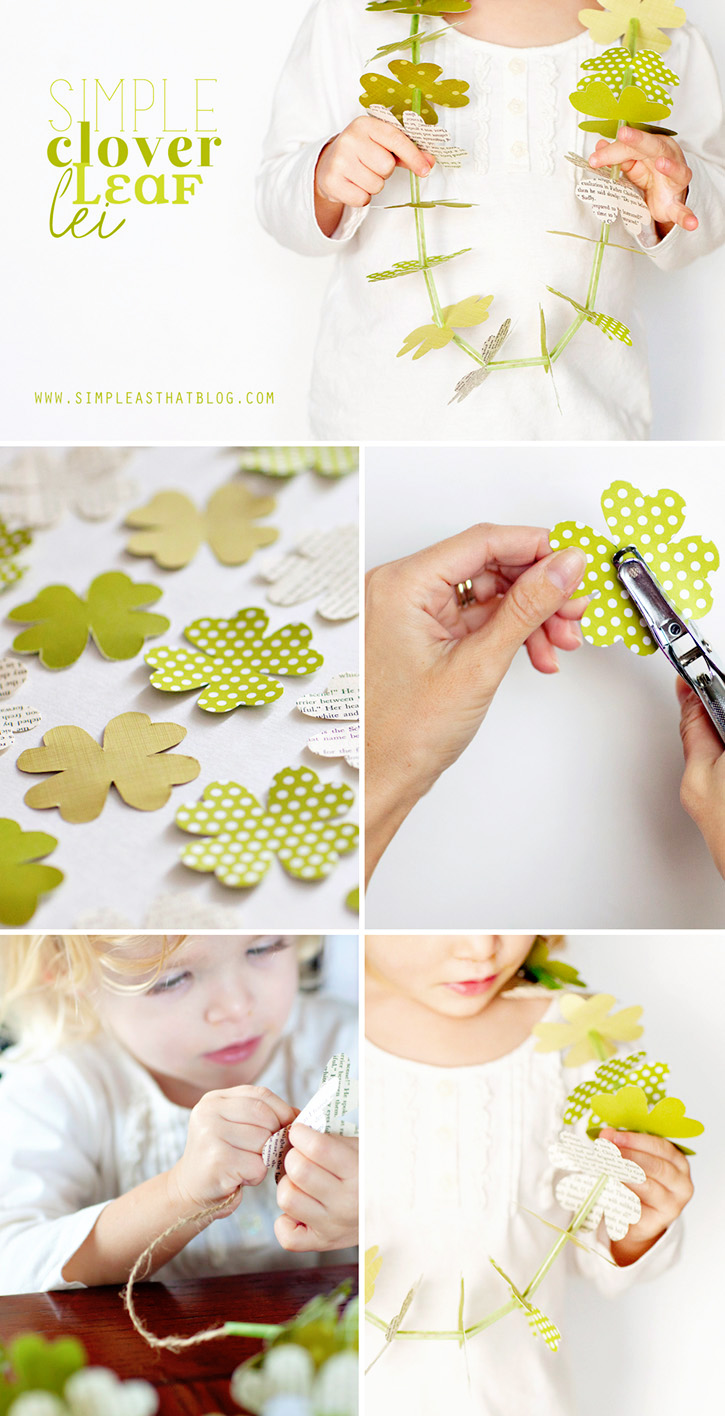 We've made these quick and easy paper leis before (see our valentines day and spring versions) and the kids love to make them! They're simple, use supplies you're likely to have on hand and they're just so cute!
Supplies
string/yarn
paper clovers
scissors
cut up straws
hole punch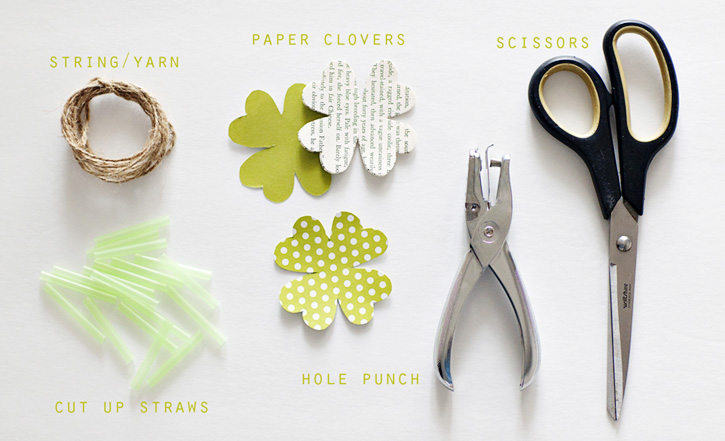 Instructions
1. Cut out clover leaves in varying colours and patterns from cardstock/construction paper. I've created a template for the clover leaf I used and it can be downloaded here.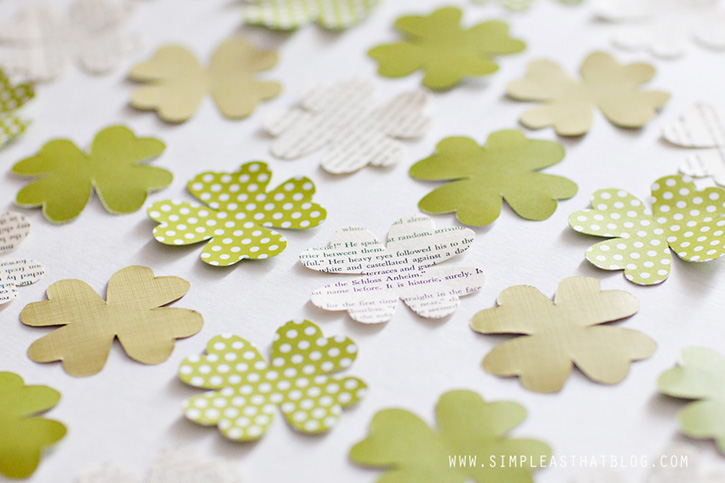 2. Punch a hole in the centre of each clover leaf. Depending on the width of your straws you might need to use a smaller than normal hole punch or poke your own holes so the straws don't slip through.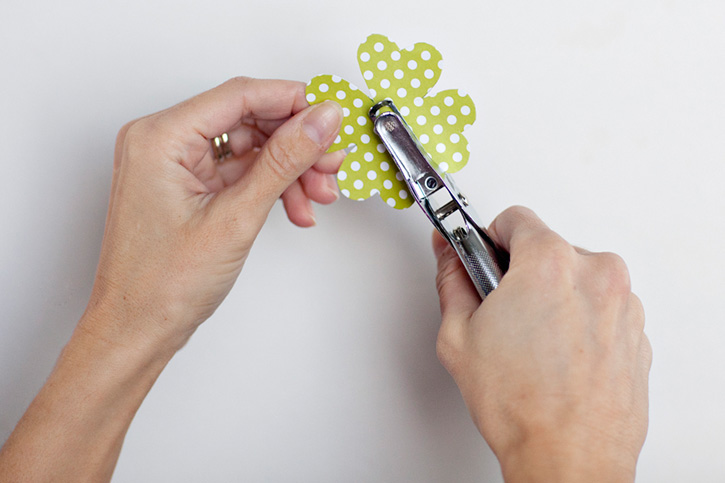 3. Next cut a length of string or yarn and alternate stringing the paper clovers + straw pieces.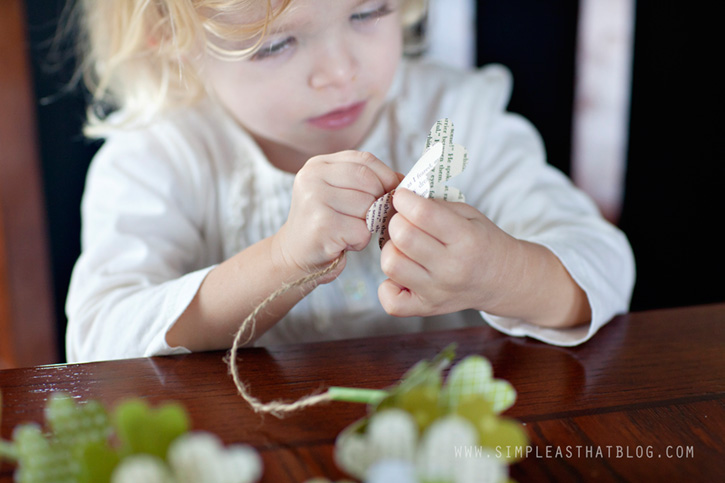 4. When its long enough, tie the ends of your string together and that's it! So easy and definitely a crowd pleaser with the kids! Enjoy making your own Clover Leaf Leis!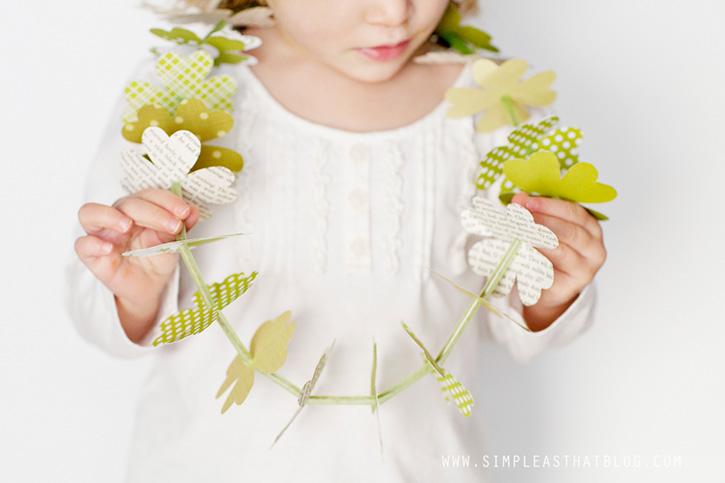 If you enjoyed this activity you might also like 17 Simple St. Patrick's Day Ideas, Make a Clover Leaf Bouquet,  Make a Paper Plate Baby Chick or this Easter Egg Carton Craft.
Follow Rebecca – Simple as That Blog's board St. Patrick's Day on Pinterest.