Today we've teamed up with one of our favorite wooden sign shops, Barn Owl Primitives, to bring you something exciting! Take a look at our new Collect Moments – Not Things home decor and scroll down for details on how to enter to win one of these beautiful signs!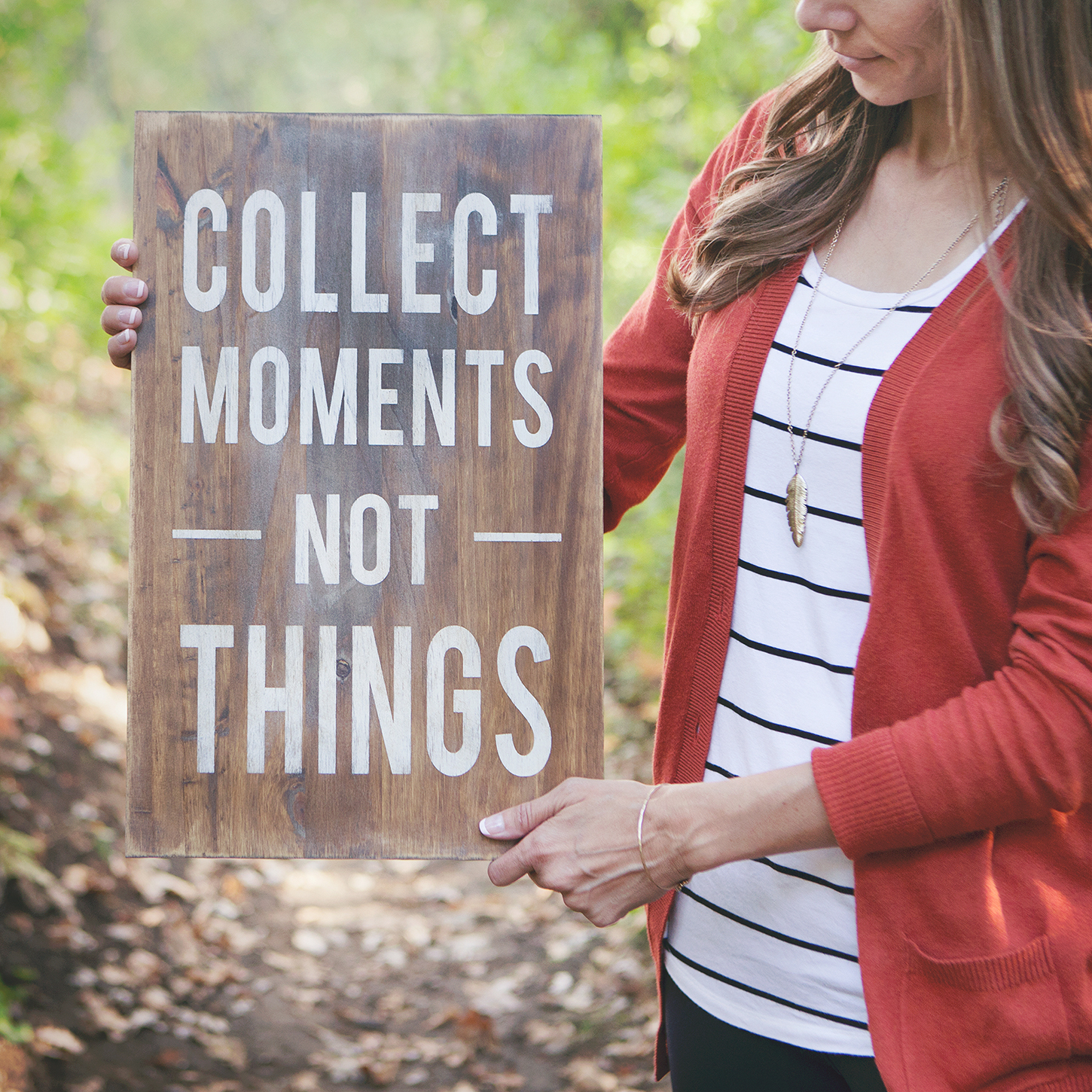 Collect Moments – Not Things
It's a mantra our family has tried to live by ever since our island experience 6 years ago prompted a monumental shift in our priorities. These words have come to hold so much meaning as we've journeyed towards simplifying our lives and making the moments count through outdoor adventures together, family travel experiences and simple traditions.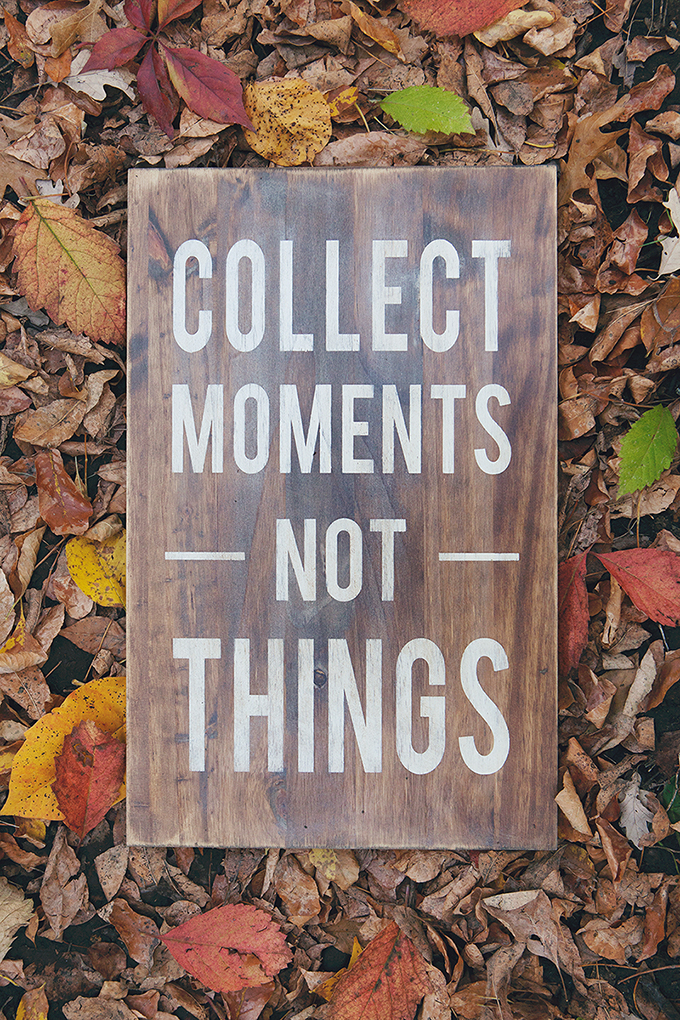 A Visible Reminder of What Matters Most
Focusing on moments vs. things is not always an easy thing to do. That's why I'm so excited to hang this sign in our new home. It serves as a visible reminder to make the moments count, to stifle the urge to collect more "stuff" and to make time for what matters most.
It's an especially poignant reminder this time of year as we prepare for the holidays. As parents we want so much for our kids, and it's hard to remember in today's world that our love for our children is not measured in how much we give them.
Focus on Moments for a Simpler Holiday Season I feel strongly about creating a simpler holiday season so that our family can really focus on making memories, but it is a conscious effort I have to make each day throughout December. Are you tired of keeping up with the holiday hustle? Would you like to *enjoy* the holidays, not just endure them? Take a peek at my new 12-day course for women who want to simplify the demands on their time and energy so they can focus on what the holidays are really about.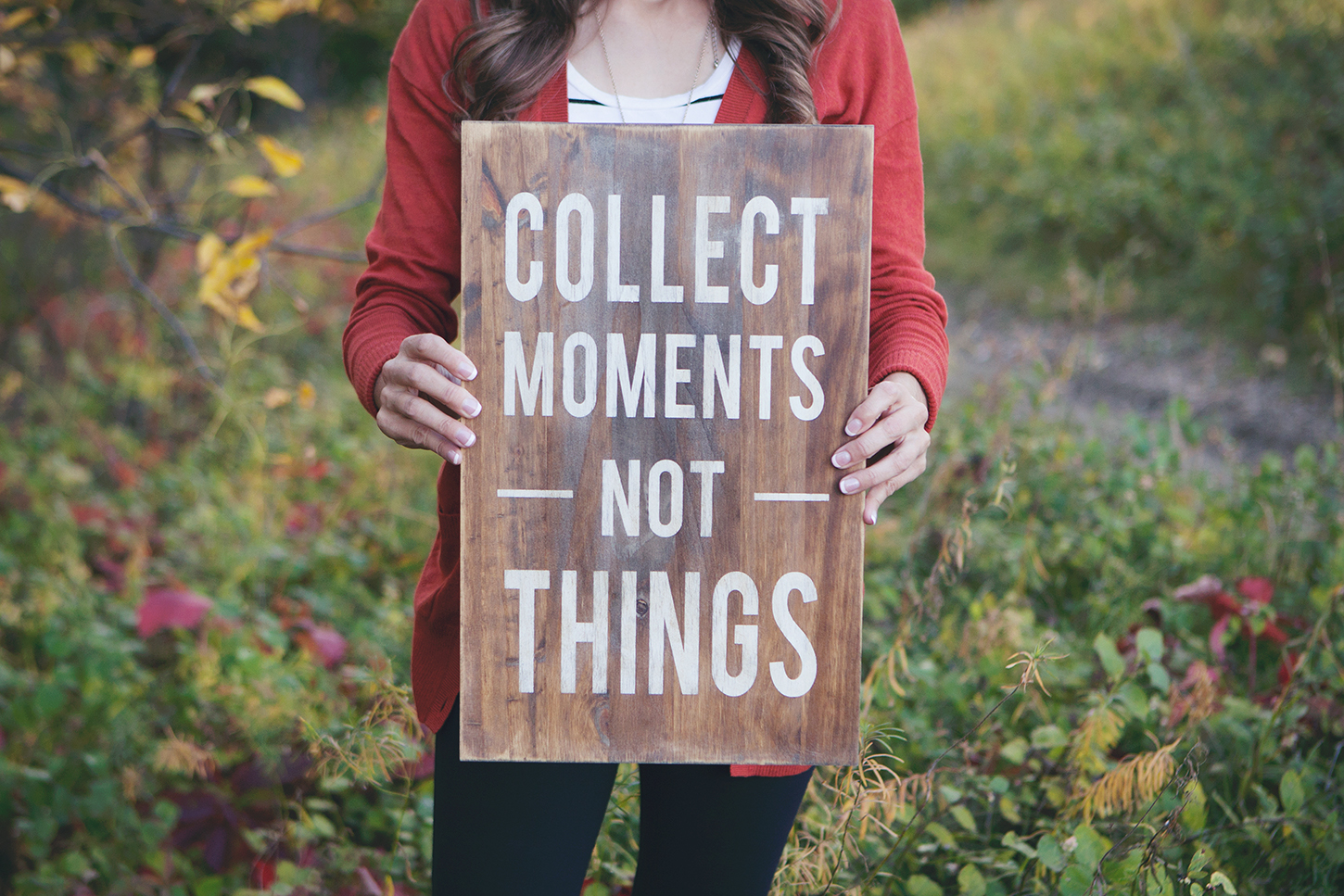 When I commissioned Kristi of Barn Owl Primitives to create this sign for our home she totally caught the vision of what I wanted. It's simple, beautiful and really leaves an impression.
If you'd like to hang one of these signs in your home too you can find them here in the Barn Owl Primitives Shop or enter to win one in today's giveaway!
Enter to Win a $150 Gift Card to Barn Owl Primitives Sign Shop Follow the prompts in the widget below to enter. Good luck everyone! The giveaway will close Sunday 10/30 at midnight CST.