This Creamy Lime-Cilantro Dressing is long on taste and short on prep time. Pair it with our Southwest BBQ Chicken Salad for a delicious and healthy meal!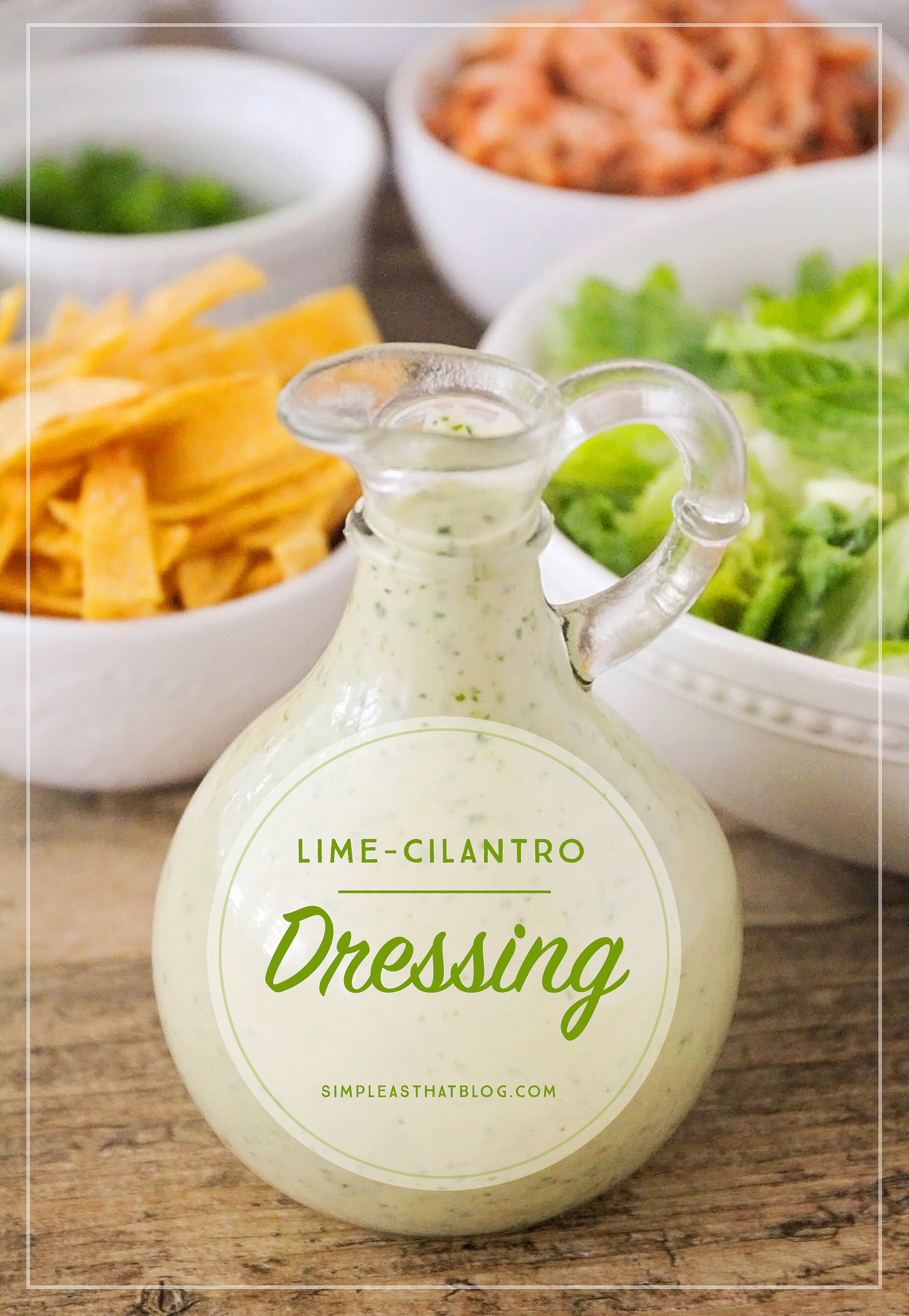 It's as easy as throwing all the ingredients for this dressing in your blender and mixing it up. I can't believe how delicious it is and as good as it tastes on salad it can also be used on fish, chicken, for dipping veggies, etc.

Creamy Lime-Cilantro Dressing
Ingredients
1 Package (1 oz) Hidden Valley Ranch Dressing Mix (do NOT use instruction on package)
1 Cup Mayonaise
½ Cup of Milk or Buttermilk
1 Lime
2 Cloves of garlic, chopped
½ Cup chopped cilantro
½ Cup Green Salsa
Franks Red Hot Sauce
Instructions
Place milk, mayonnaise, and ranch mix in blender and blend well. Juice lime (about 2 tbsp of juice) and add to mixture. Add garlic, cilantro and green salsa. Blend well. Add hot sauce to taste. Make a few hours before serving to allow time to thicken.
This recipe makes enough that you'll have leftovers and it keeps well in the fridge for several days. Enjoy!