Creamy Pumpkin Gingerbread – this is one of my favorite holiday recipes of all time! I look forward to making it every year for family and friends. The layers of soft gingerbread cake, creamy pumpkin and light whipped topping are delicious and it's perfect if you're serving a crowd.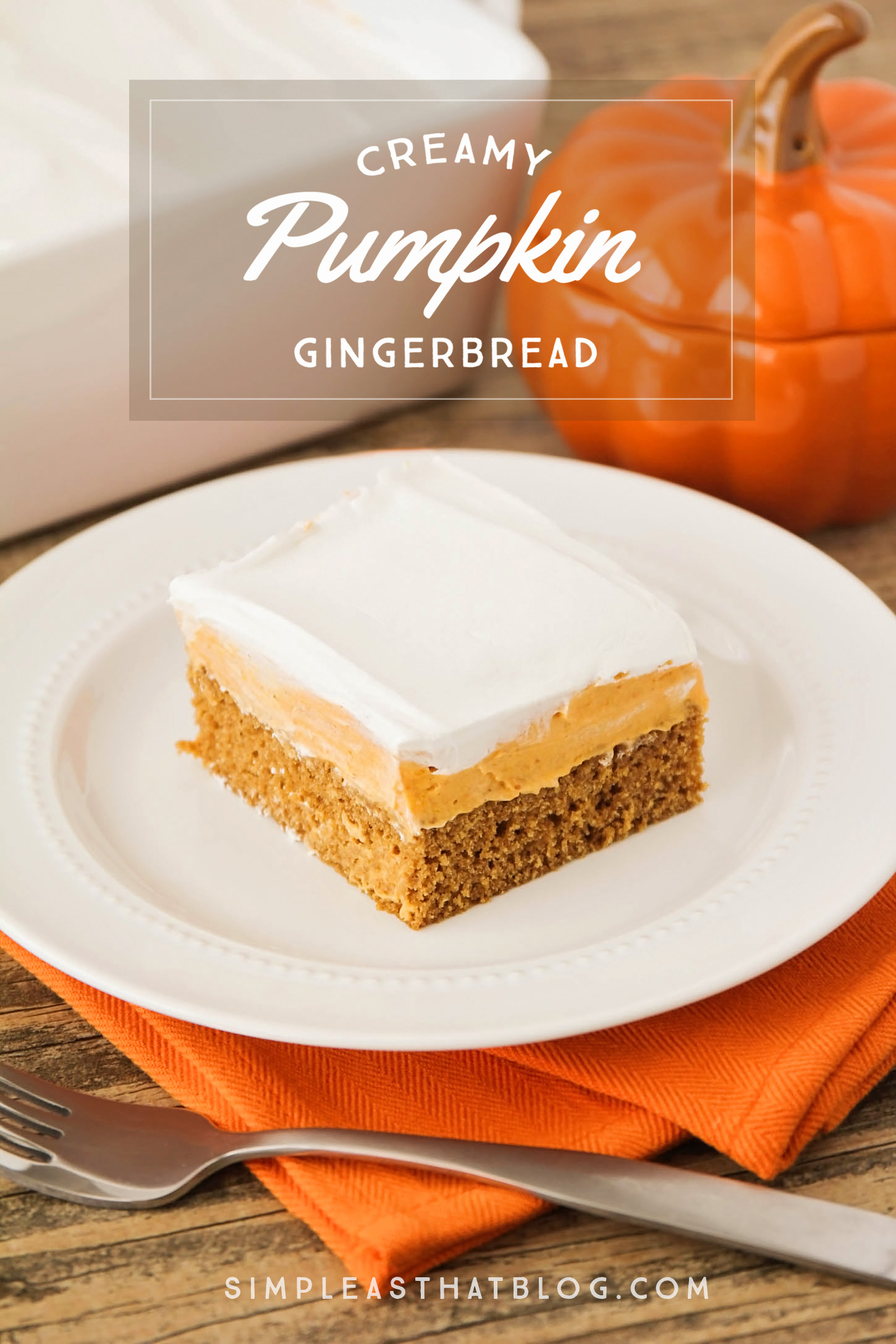 The first time I tried this Creamy Pumpkin Gingerbread cake it was served at a church function in Coppell, Tx where we were living at the time. After the first bite I knew I had to get the recipe for this amazing layered cake and the lady who made it was kind enough to share it with me.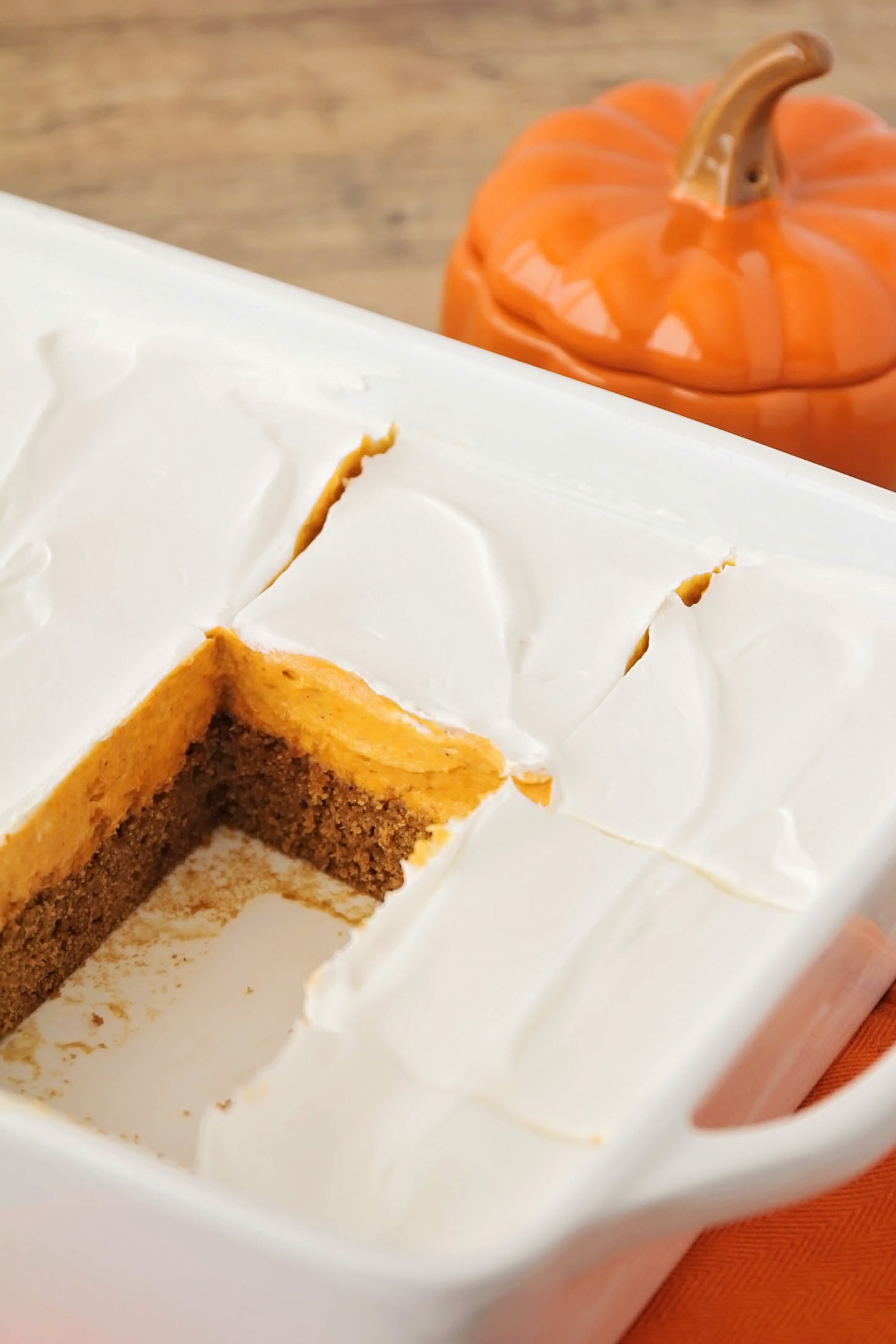 I've since made this dessert many times for family, friends and for church get togethers and people's reaction are always the same – I NEED that recipe! It's heaven in a pan and so easy to make.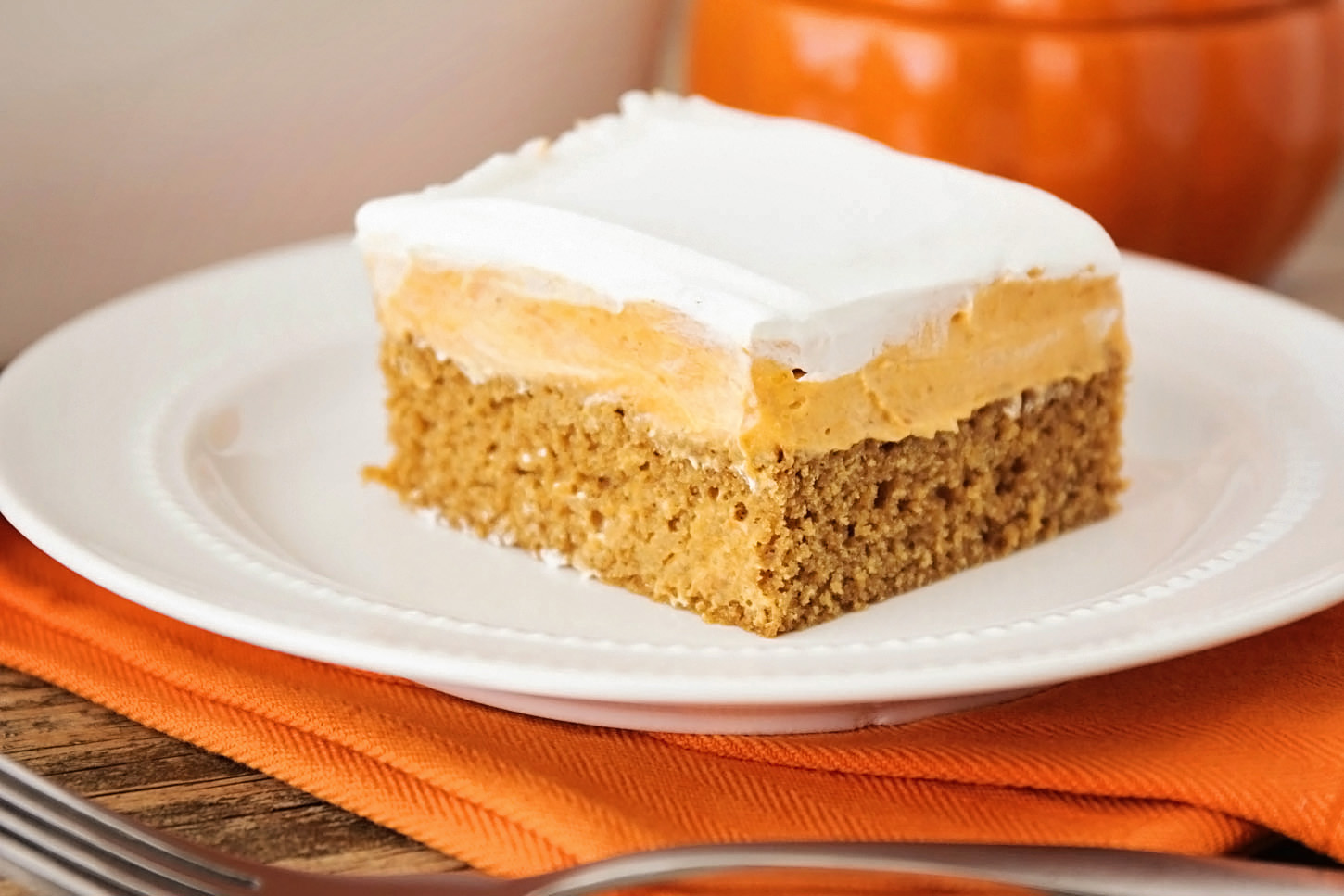 Creamy Pumpkin Gingerbread
Ingredients
1 package of gingerbread cake mix
2 small packages of vanilla instant pudding
1 and ⅓ cups of milk
1 15 oz can of pumpkin
1¼ tsp cinnamon
¼ tsp cloves
¼ tsp nutmeg
1 (12 oz) container of cool whip
Instructions
Mix gingerbread according to directions on package.
Put in a 9X13 inch greased pan and bake 20-25 minutes.
In another large bowl mix pudding and milk.
Add pumpkin and spices.
Fold in 1 cup cool whip.
Spread over completely cooled cake.
Chill for at least 2 hours before serving or overnight.
When serving top with remaining cool whip and a sprinkle of cinnamon.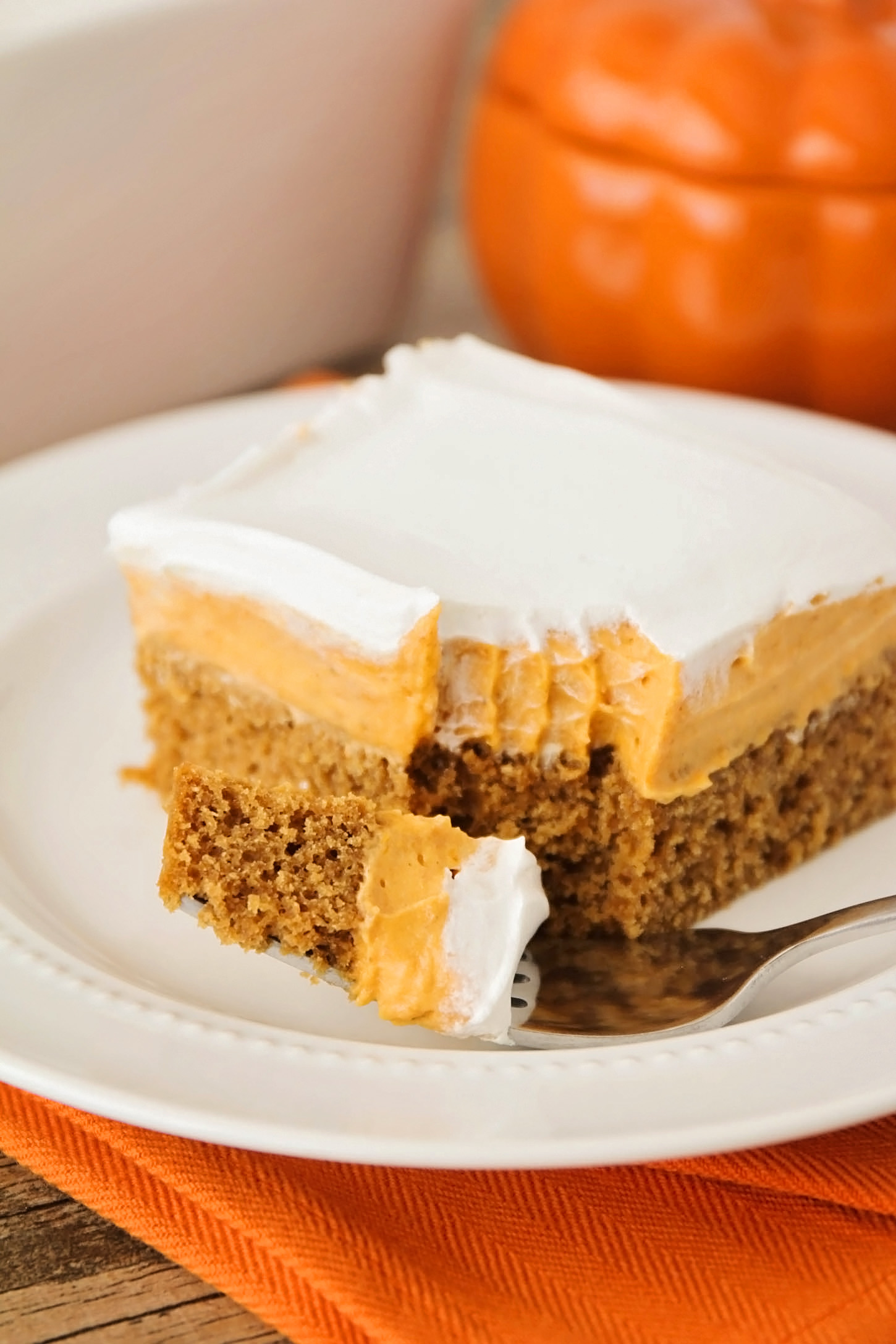 Depending on what local grocery store you have, gingerbread cake mixes can be a little harder to find. I can usually find the Betty Crocker Gingerbread mix at Walmart, but every time I see one I grab one to have on hand in my pantry, just in case.
MORE SIMPLE AND DELICIOUS RECIPES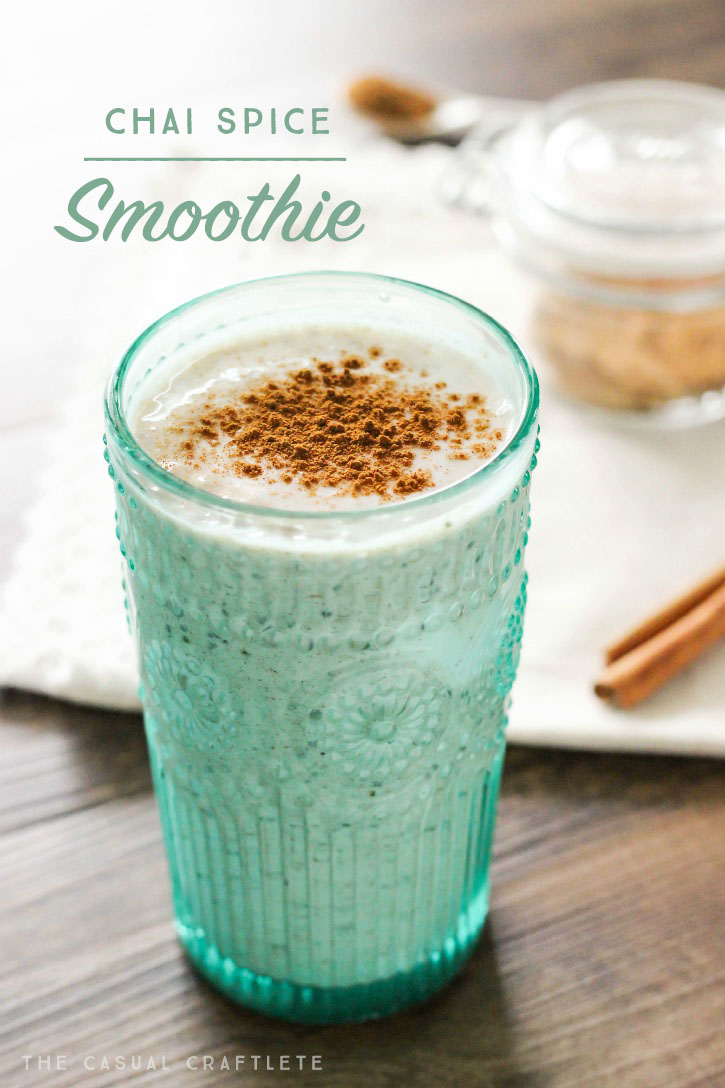 Ginger Crinkle Snowflake Cookies