Soft, chewy and oh so sweet, these Decadent White Chocolate Brownies go above and beyond any brownie you've ever tasted! For a special occasion or just because, this dessert is one that will leave your family and friends wanting more.
When it comes to my birthday there's a yearly tradition that I always look forward to. Enjoying a White Chocolate Brownie from one of my favorite Canadian restaurants, Moxies. It's rare that I celebrate a birthday without stopping in for my favorite dessert with family and friends.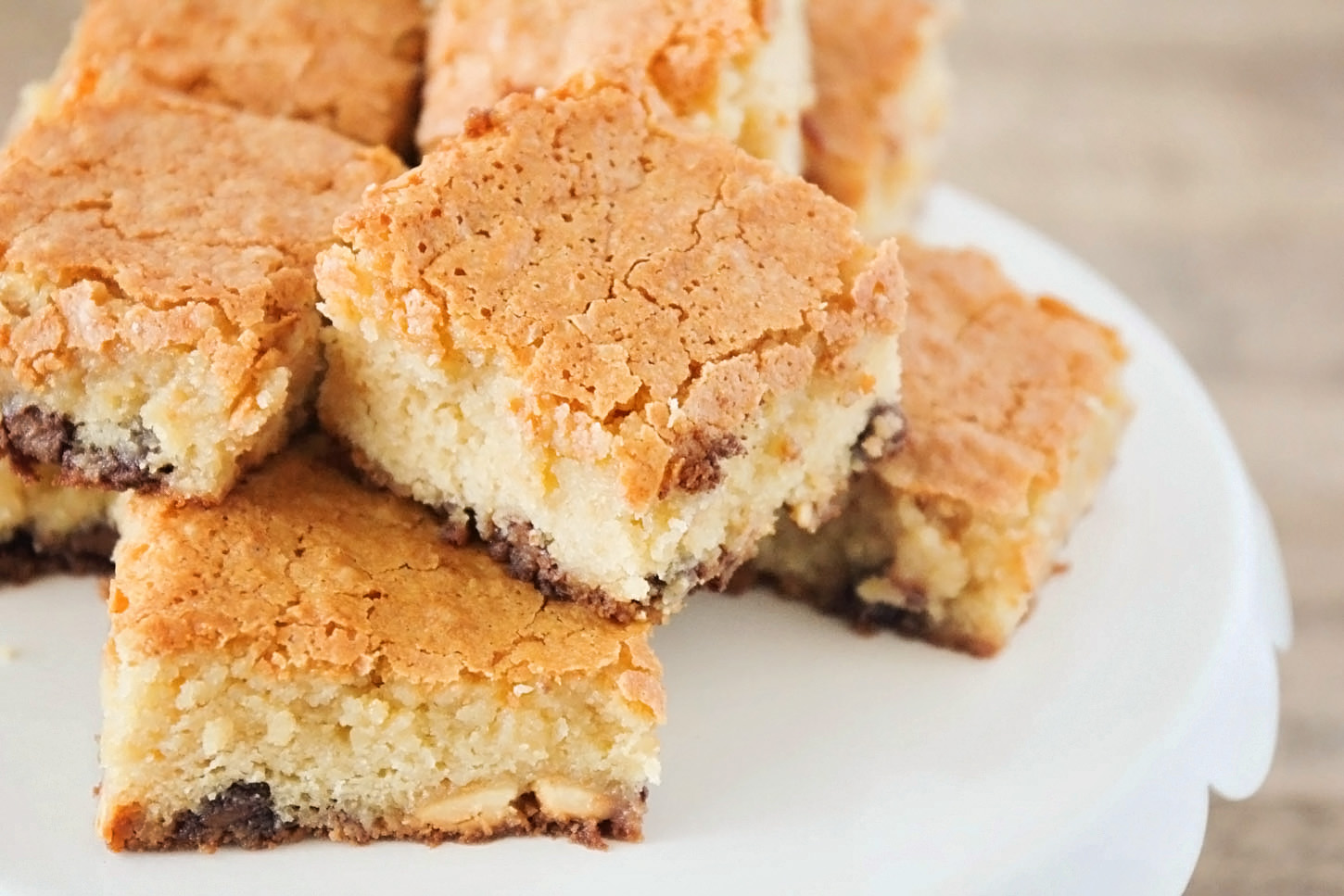 I can't get enough of these delicious, chewy, heaven-in-your mouth brownies and because I only eat one once a year, they're extra special.
Well, I found the best White Chocolate Brownie knock-off recipe out there and I couldn't keep this one under wraps any longer. Now I can eat this delicious dessert to my hearts content at home —
birthday or no birthday — and you can too!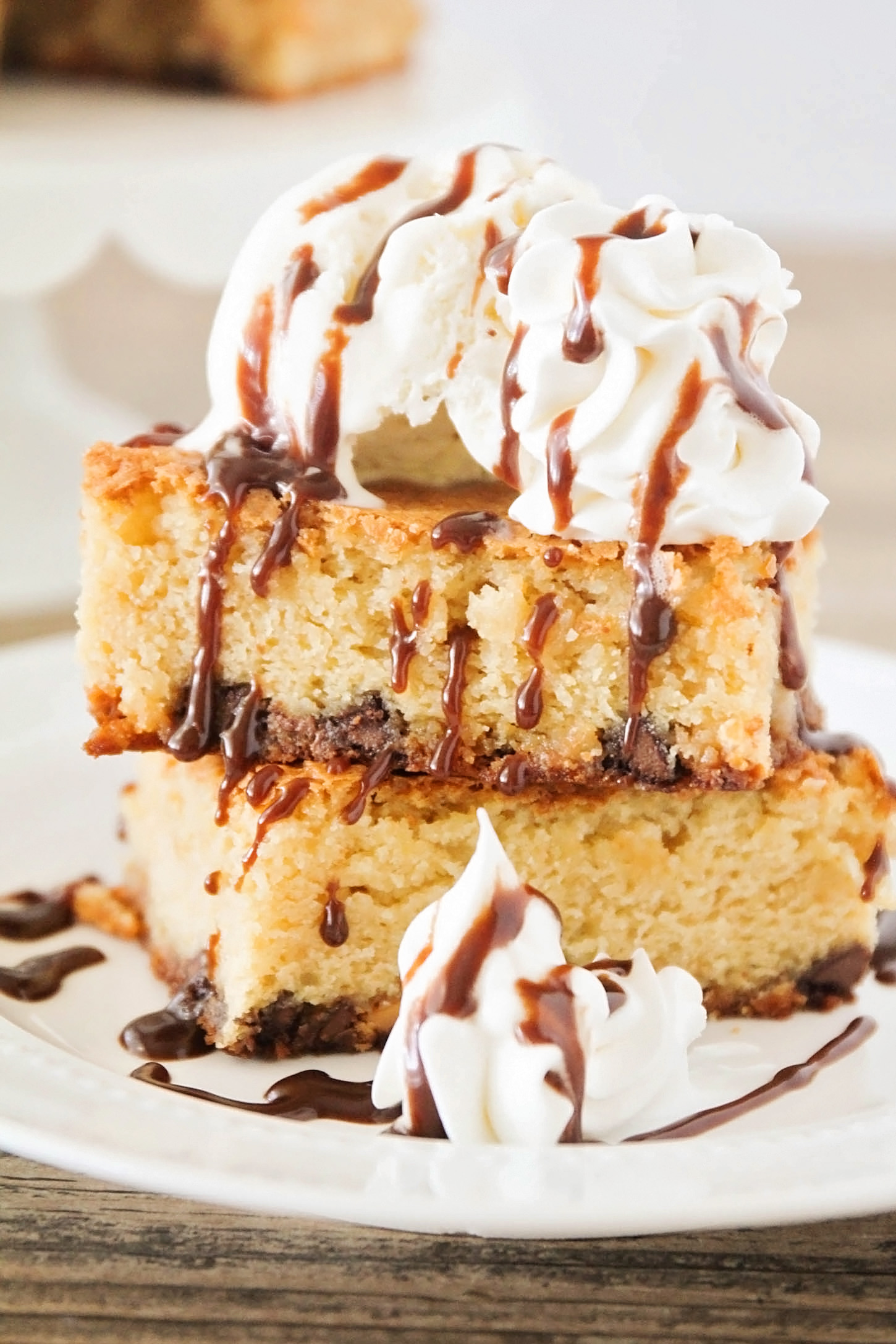 You may be thinking — it's just a brownie, come on! But these are different than any brownie you've ever tasted my friend and you need to try one for yourself!
You begin with white chocolate melted together with butter and sugar, blended into a rich batter sprinkled with with chunks of milk chocolate and it only gets better from there!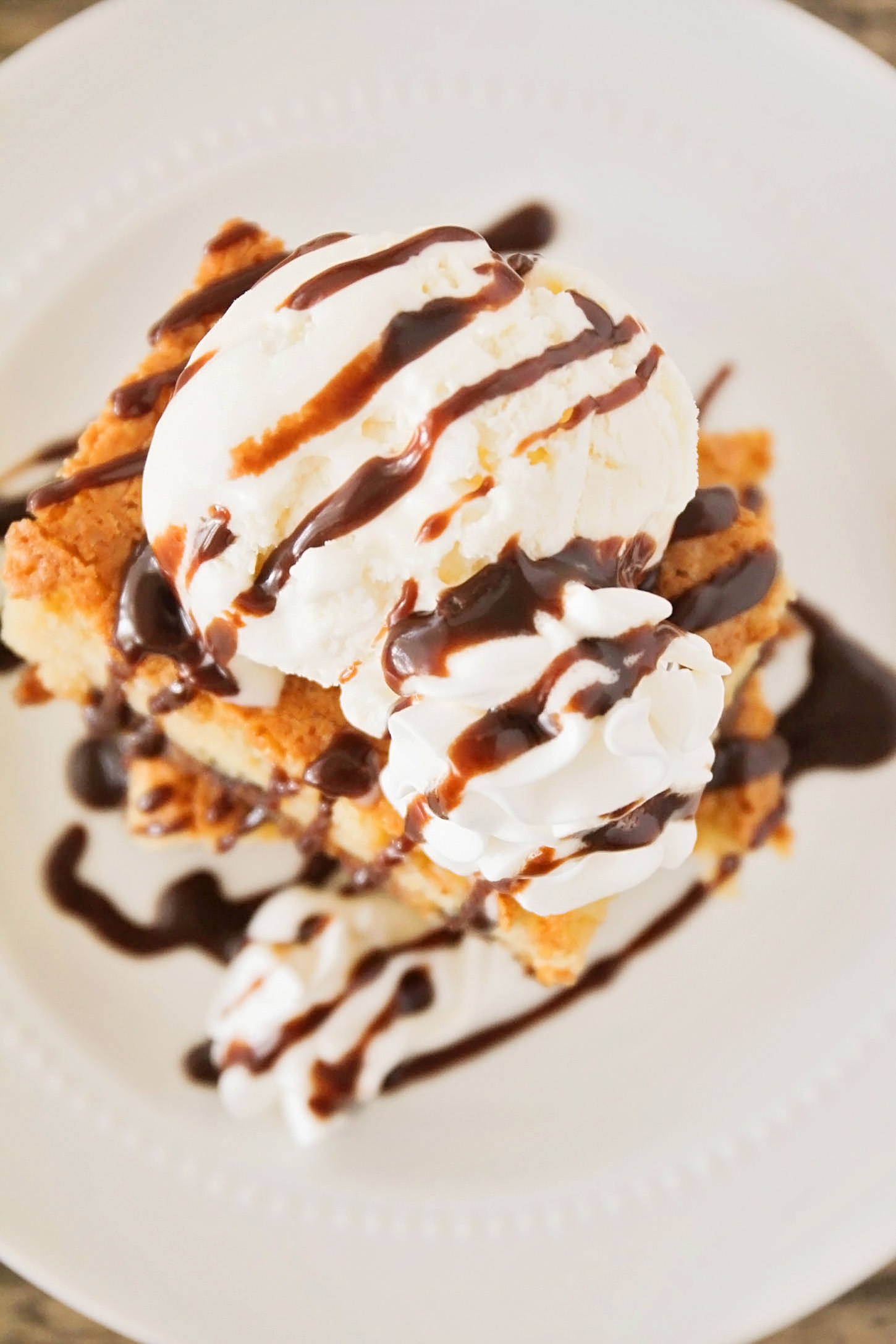 Decadent White Chocolate Brownies
Ingredients
½ cup butter
9 oz white chocolate
¾ cup white sugar
¾ cup brown sugar
3 eggs
½ cup milk
1½ tsp vanilla
2 cups flour
2 tsp baking powder
½ tsp salt
⅔ cup milk chocolate chips
⅔ cup white chocolate chips
Instructions
Melt butter with white chocolate.
Mix by hand the sugar, eggs, vanilla and milk.
Add the cooled butter/ white chocolate mixture.
Add dry ingredients and mix by hand until blended.
Spread into a 9x13 inch pan and bake at 350ºF for 40-45 minutes.
Heat the sauce ingredients until well blended.
Cut brownies into squares.
Put one scoop of vanilla ice-cream, add whipping cream and drizzle with sauce.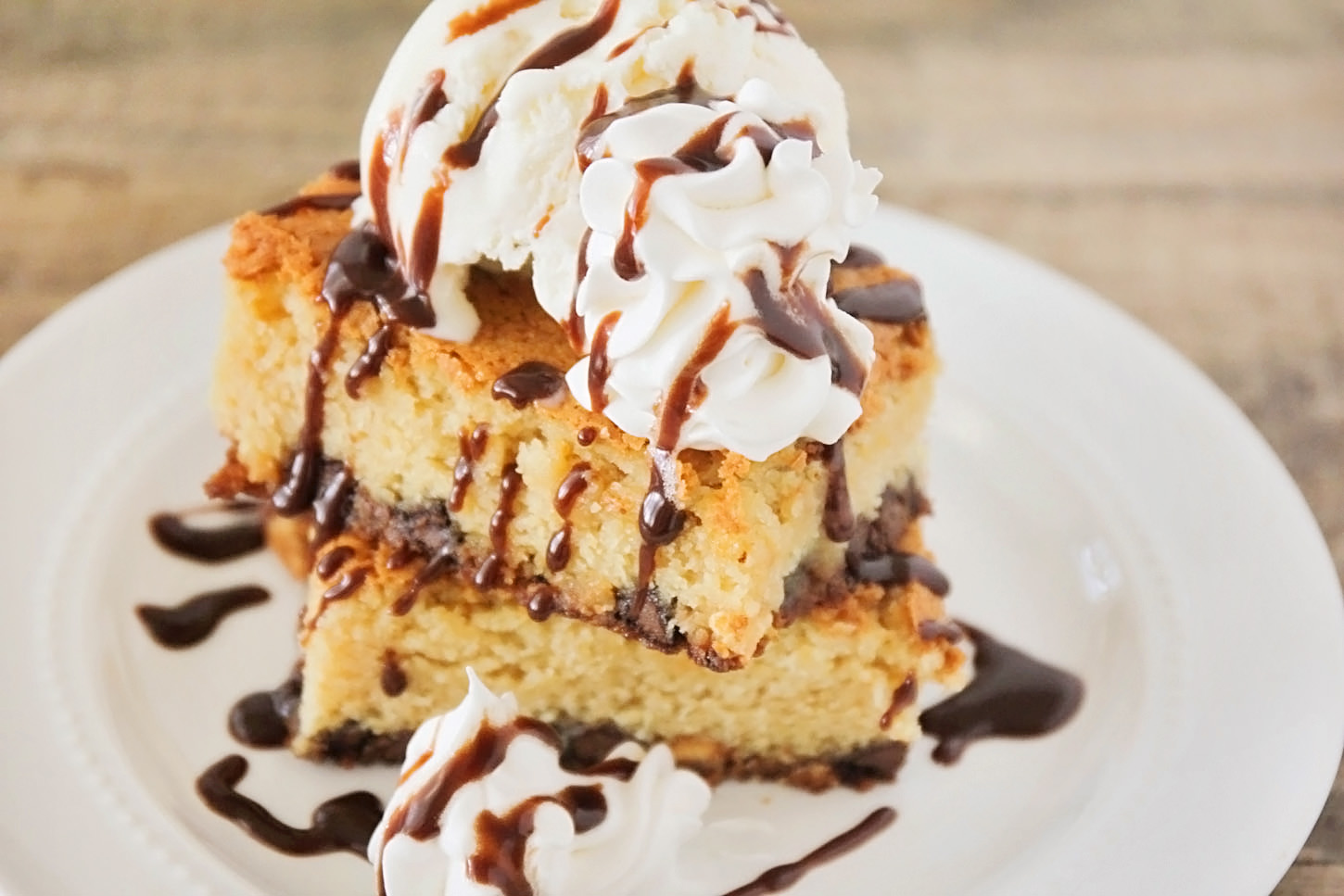 Homemade Chocolate Sauce
1/4 cup sugar
1/2 cup evaporated milk
1 Tbsp butter
Serve warm, topped with ice-cream, homemade chocolate sauce and whipping cream. I hope you enjoy my favorite White Chocolate Brownies as much as I do!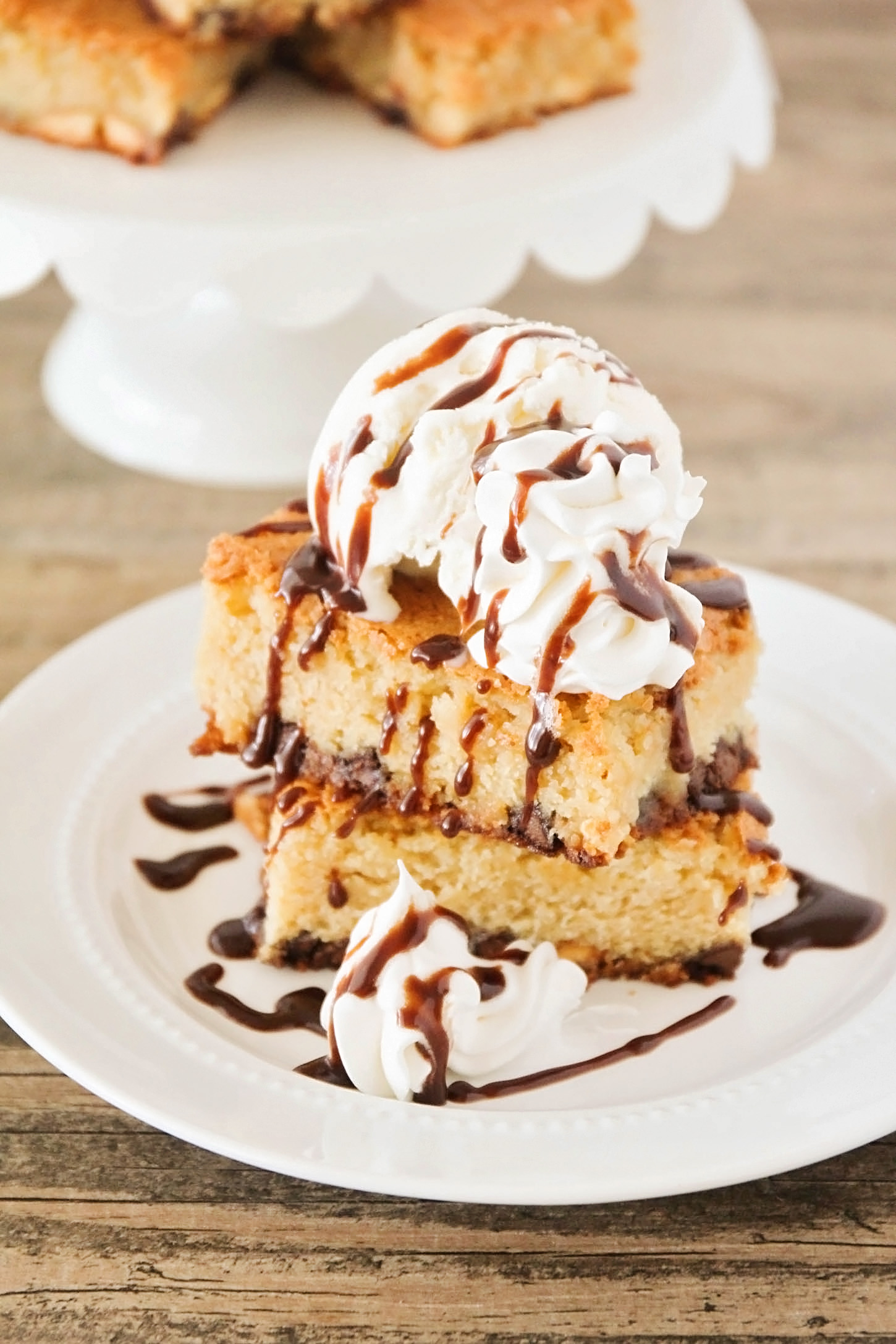 MORE DESSERT FAVORITES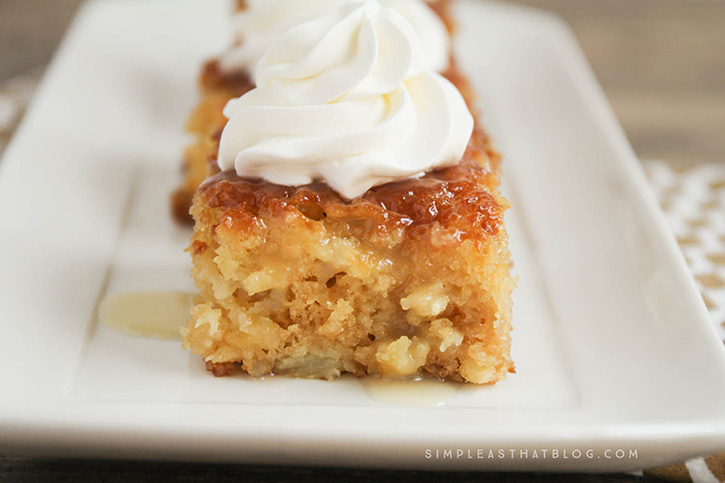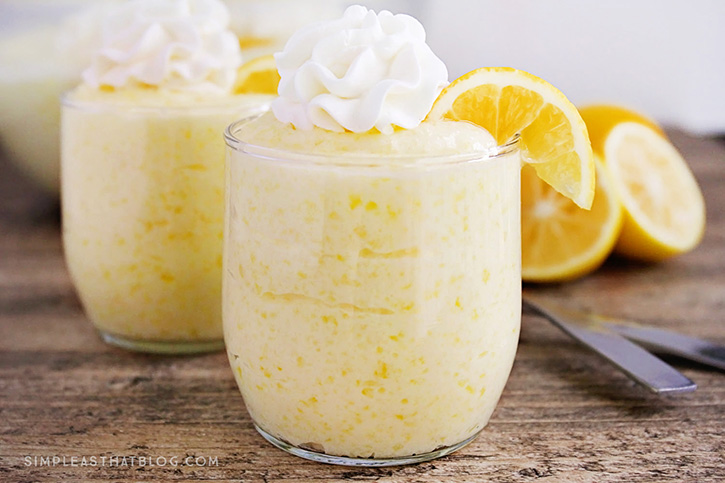 Healthy Banana Chocolate Pudding