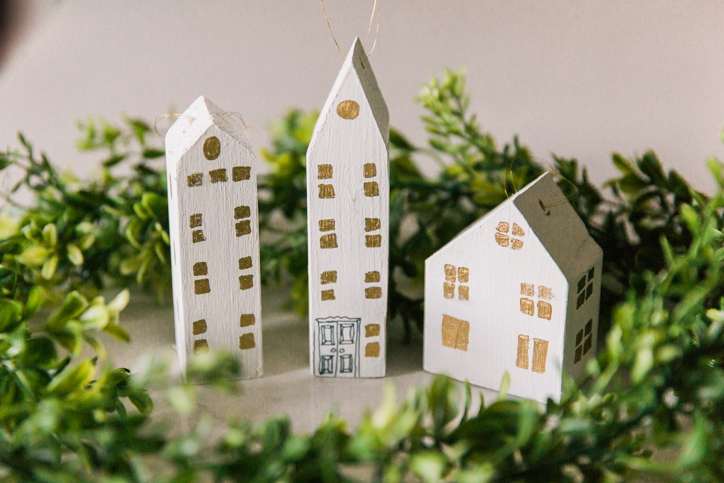 Have you been looking for some DIY ornaments to add to your Christmas tree this year?  Because I have!
It's Jennie from The Lovely Little Nest here, and I've got a cute little tutorial to make these DIY house ornaments in white and gold.  I'm loving these, they are so cute anywhere I decide to put them around the house.
Supplies:
Wood Scraps
Pencil
Ruler
Saw
Drill
White Paint
Gold Marker
String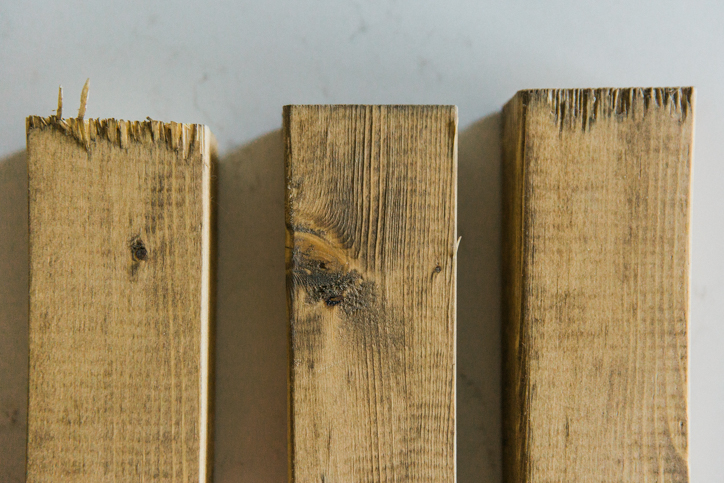 Instructions:
1.  Find some wood blocks or scraps.  I dug through the pile in my Dad's basement and found a few small pieces of 2″x 4″ pine, and it worked just fine.  I only ended up using one little piece for three ornaments, so you really don't need much wood.
2.  Using a ruler or a straight edge, decide how big you want your houses to be, how pointy you want the roofs, and draw them on to your block of wood.  I did a few tall and skinny, and one shorter and stouter to add some interest.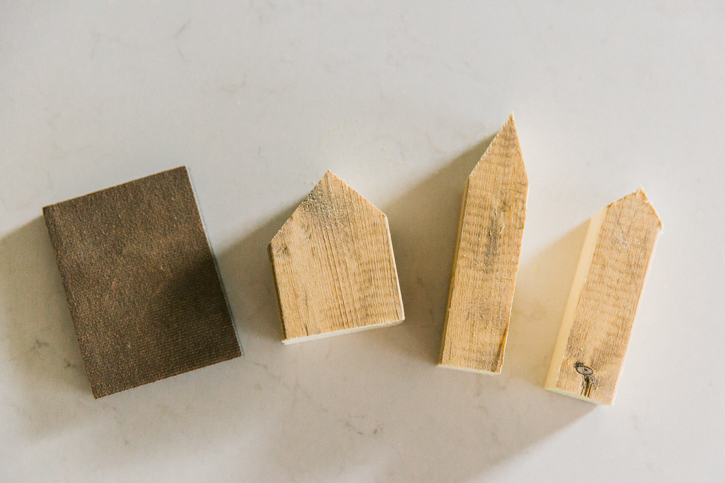 3.  Cut out all of your blocks, and be careful!  I clamped my blocks to a little work table, on top of another block of scrap wood, so nothing would move around on me and I wouldn't cut through the table.  Safety first!  I used a hacksaw to complete this step by hand, since the edge was a lot smoother than what I got with power tools, but it takes some serious elbow grease to slice through the wood, so stay committed, it's worth it.  Next, lightly sand any rough edges until it's smooth enough to paint.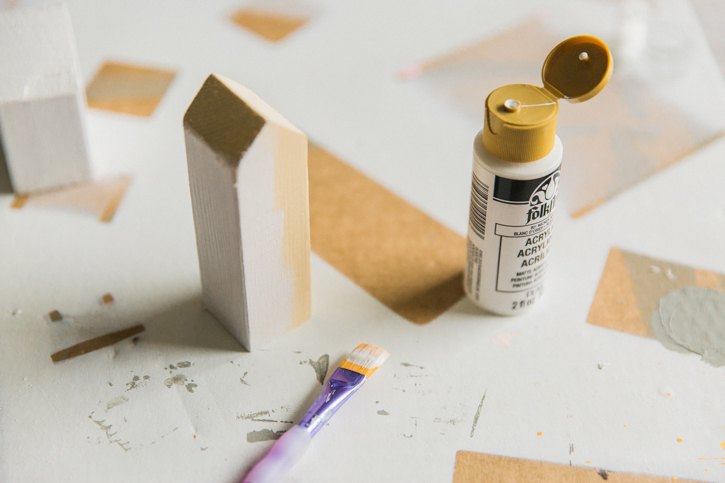 4.  Next, just give them a good couple of coats of white paint, and let them dry.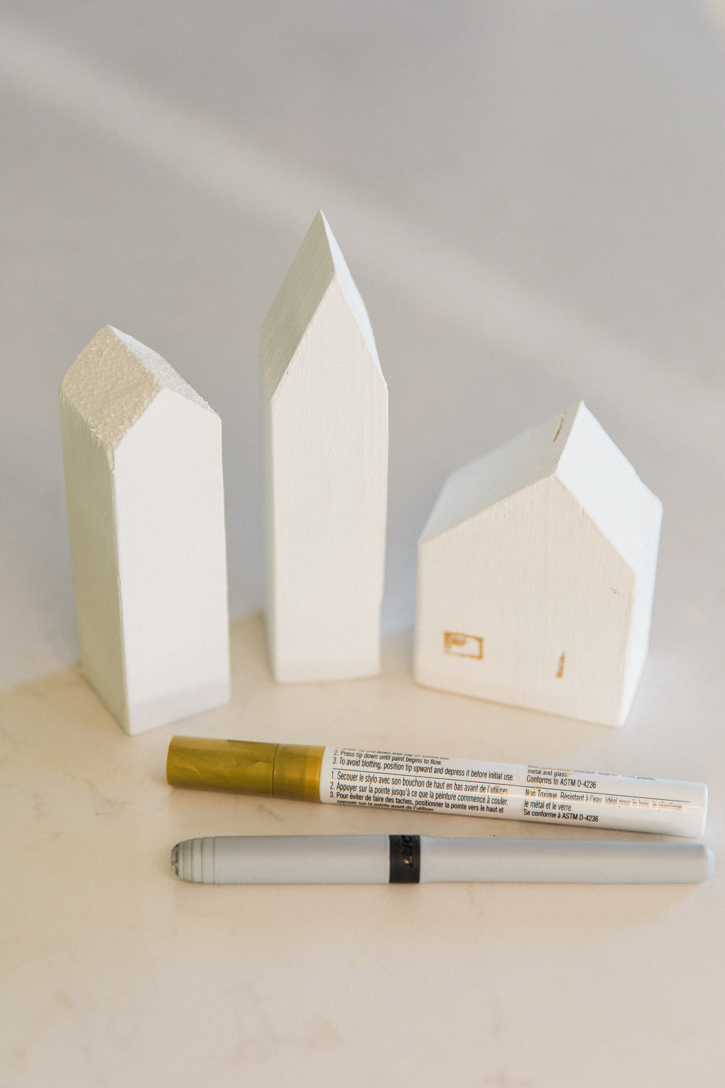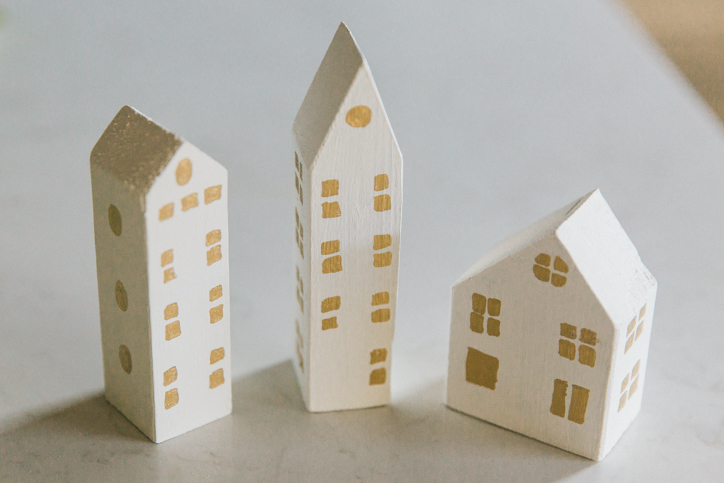 5.  Wait until the paint is completely dry, then use your gold marker to draw on little windows.  You can also add details with a fine-tip black pen if you wish. I couldn't decide which way I liked more; both simple and gold and detailed with a marker were very cute.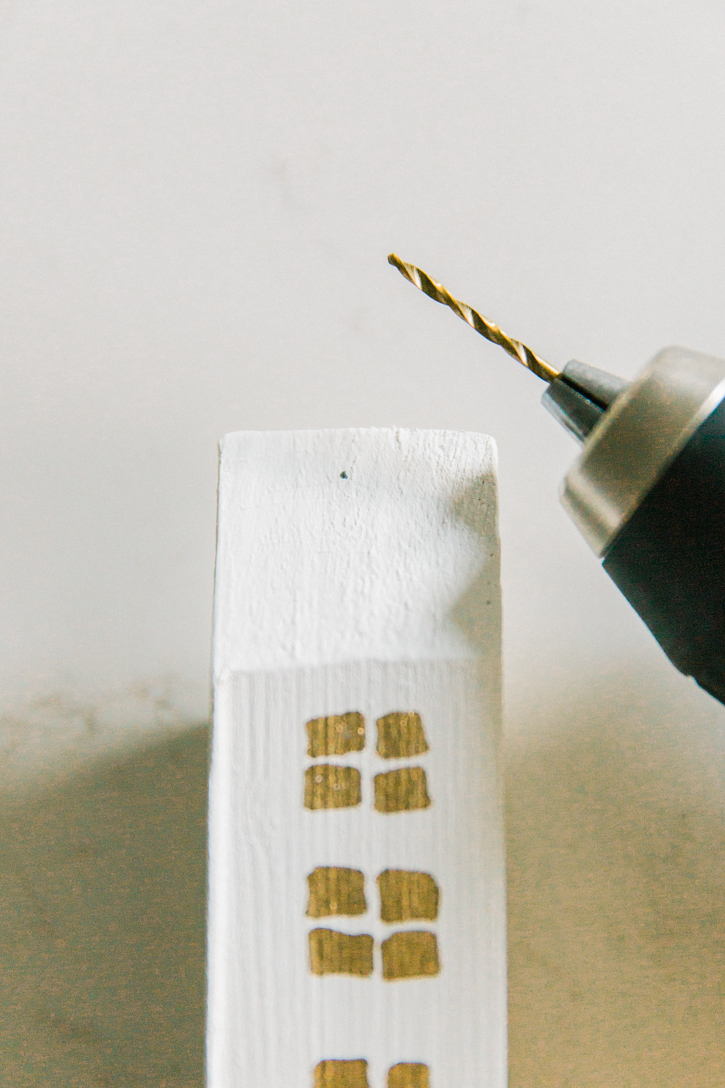 6.  Next, I made a little mark in the center of my roof, and far enough in from the edge (so the wood won't crack), and drilled a small hole through the top for a string.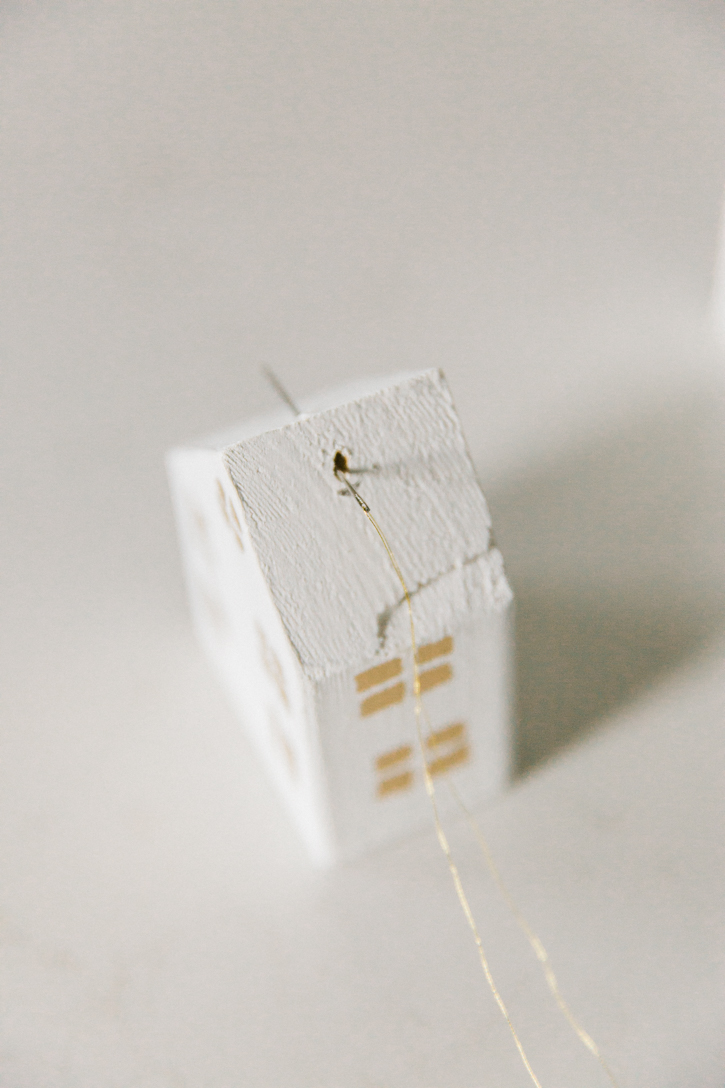 7.  I had some gold thread on hand, so I doubled it up and threaded it through the hole.  I used a needle because it was so much easier than trying to poke it through on my own.  I tied the string into a loop, and then I was finished!
I'm kind of obsessed with them now.  Think of how cute these ornaments would be on a window ledge!  Or sitting in a wreath, or hanging in a tree…The possibilities are endless, I think I need to make a few more.