Creating your own, personalized holiday photo cards is easy with these simple to use premade digital templates! Keep reading for your first look at the 2014 Simple as That photo card templates PLUS you'll find freebies and deep discounts on past designs along with a video tutorial on how to use templates in Photoshop or Photoshop Elements.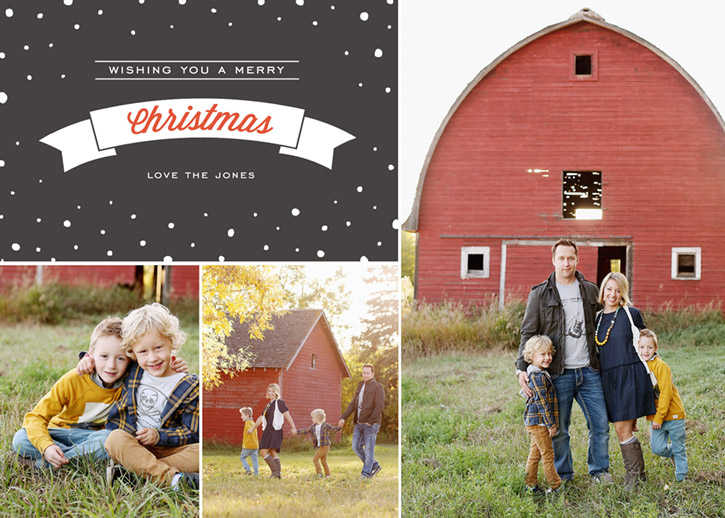 Believe it or not, it's that time of year again! Time to start thinking about holiday cards. I love sharing my Christmas card templates with you to help make it a little easier to get those holiday greetings in the mail! I'm excited to debut my brand new designs for 2014!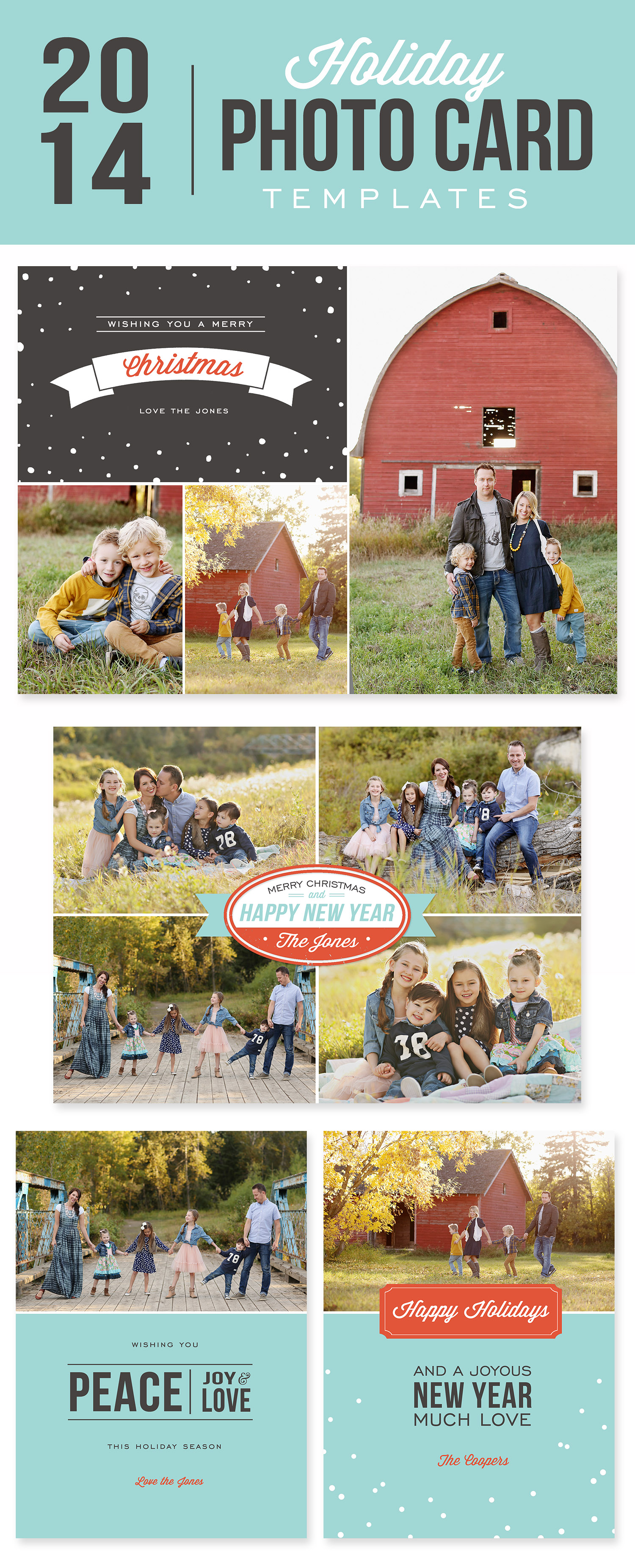 These templates are layered PSD files and they are fully customizable to suit your personal style. Simple drop in your photos, add your names and customize the greeting and/or the colours or leave them as is and they're ready to go! I absolutely love using templates for creating cards, beautiful photo collages and unique art displays for my home. Follow along in this simple video tutorial as I show you how to use these templates!
I'm really excited about these new designs –  the style is simple but I love that little bit of a retro feel. I hope you enjoy them as much as I did creating them!  For a limited time, get the new 2014 designs at a discount!
Click here to Purchase 2014 Holiday Card Template Set
A special thank you to Talia Audenart photography  and to Kim Loewen for supplying all the gorgeous photos used in the template examples. Talia is natural light and studio photographer located in Edmonton, Alberta. You can find her online here:  website | blog | facebook | pinterest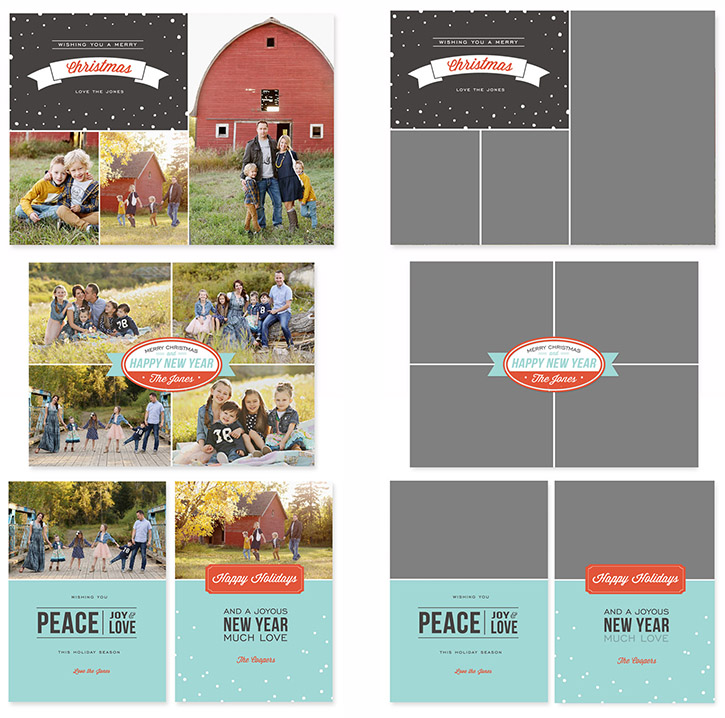 As I mentioned, past template designs are currently available for 50% off for a limited time only! You'll find the template sets listed below along with links where they can be purchased and keep scrolling to the bottom of this post for a fun freebie set!
Click here to purchase the Simple as That Template Collection
Purchase ALL the Simple as That digital Christmas Card Templates together and save! The entire collection comes with 12 fully customizable templates for just $7.50! Photographers can inquire about commercial use pricing.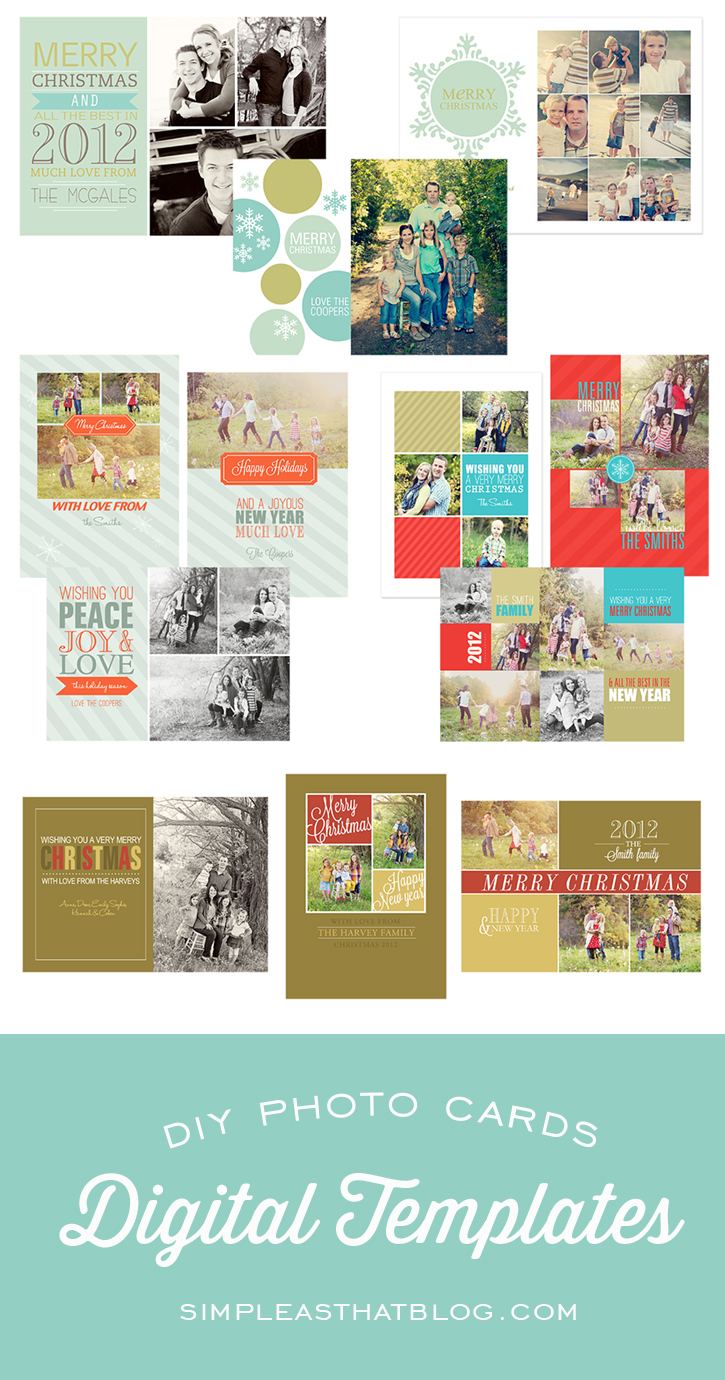 Click here to Purchase 2012 Holiday Card Template Set No.1
Click here to Purchase 2012 Holiday Card Template Set No.2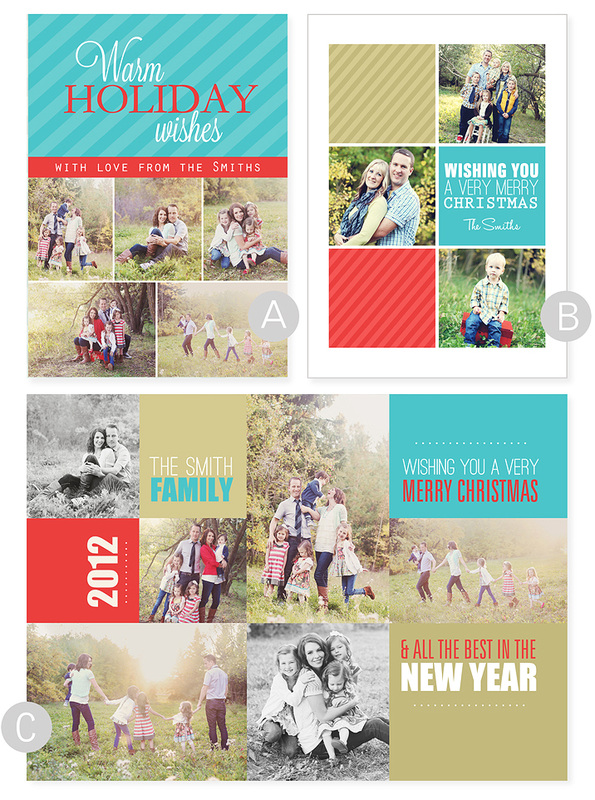 Click here to Purchase 2012 Holiday Card Template Set No.3
Click here to Purchase 2012 Holiday Card Template Set No.4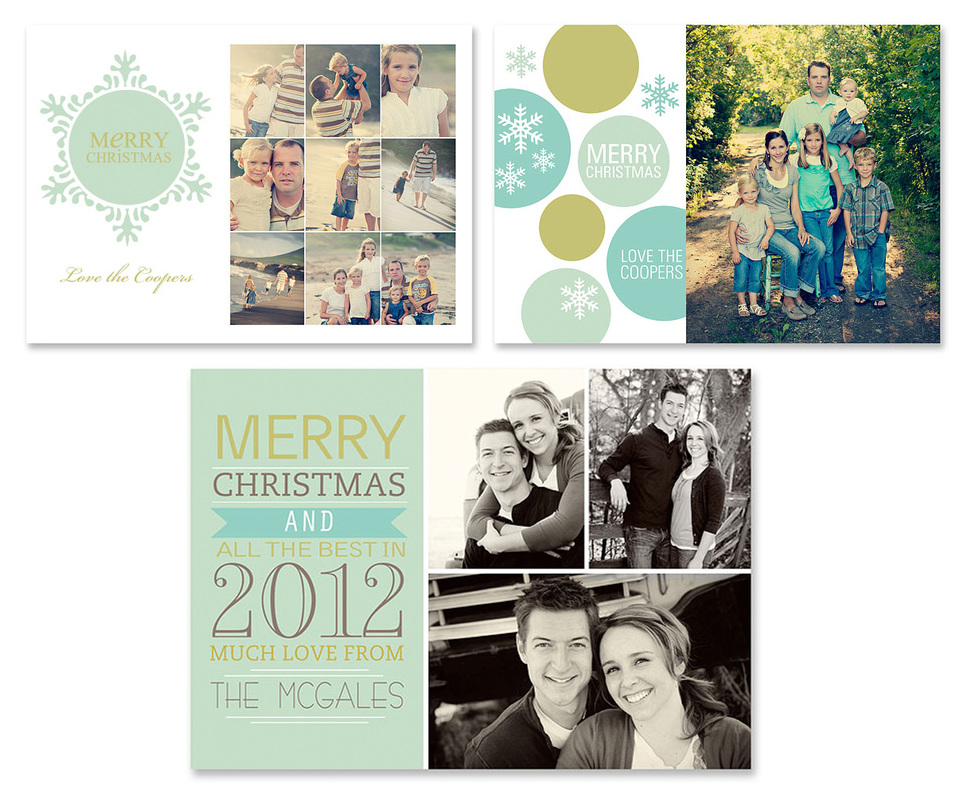 Click here to download FREE Simple as That Christmas card Templates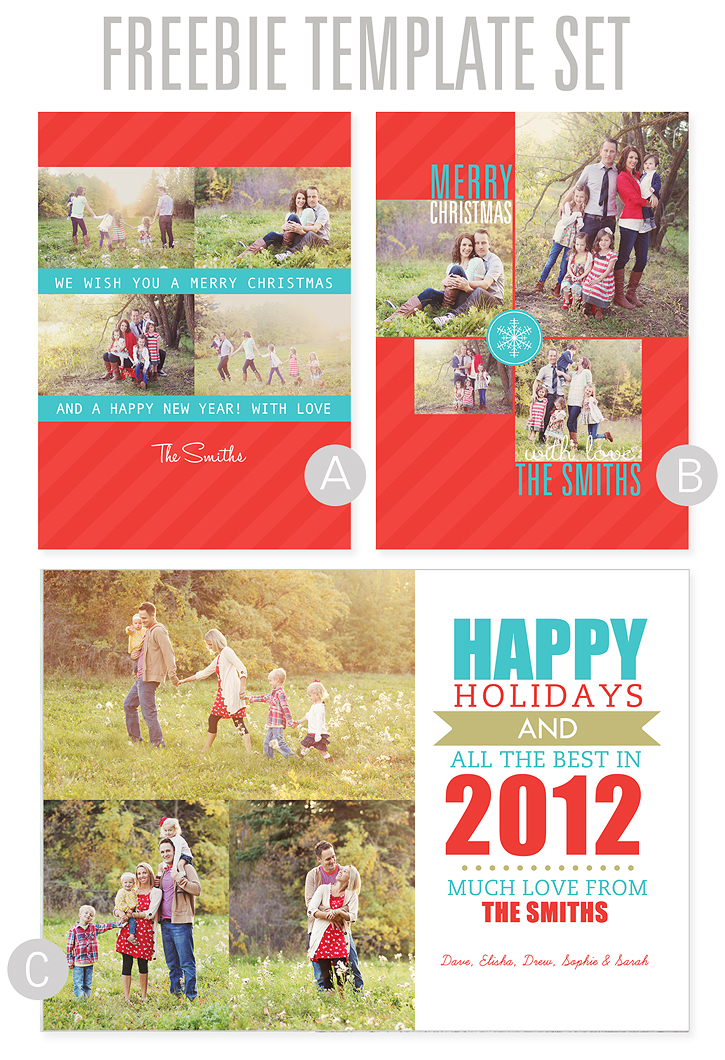 Pictured below is the free set of holiday card templates available for all Simple as That readers. There are three customizable templates in the set! For more free Christmas card templates visit this post! Fonts used: impact | zurich | flakey | 5th grade cursive | ostrich sans rounded | prestige elite | halo handletter | orator | lavendria