We are smack dab in the middle of summer and with all the activities and summer memories being made, it is high time you let your kids decorate their own DIY summer memories box to help hold all the treasures they have been collecting since school let out.
Hey everyone! It's Kara from A Kailo Chic Life and I want to share how easy it is to have your kids make a their own summer memory box to hold sea shells from your summer beach trip, instant photos of family fun, and any thing else they deem important.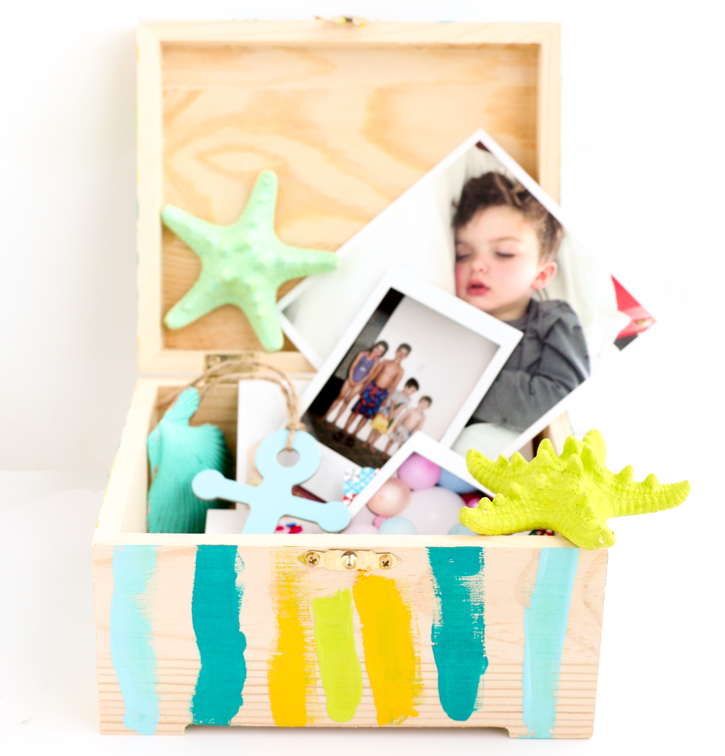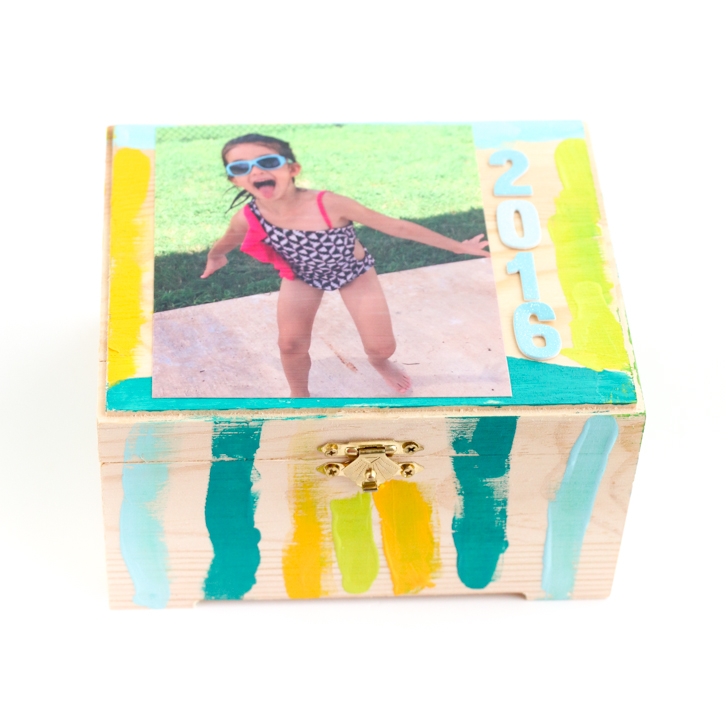 The Supplies:
Plain wood jewelry box
Acrylic craft paint
Paint brushes
Photo
Decoupage medium
Stickers
Begin by letting your kids paint their wooden box however they like. This is a great summer activity to keep their hands busy for a bit.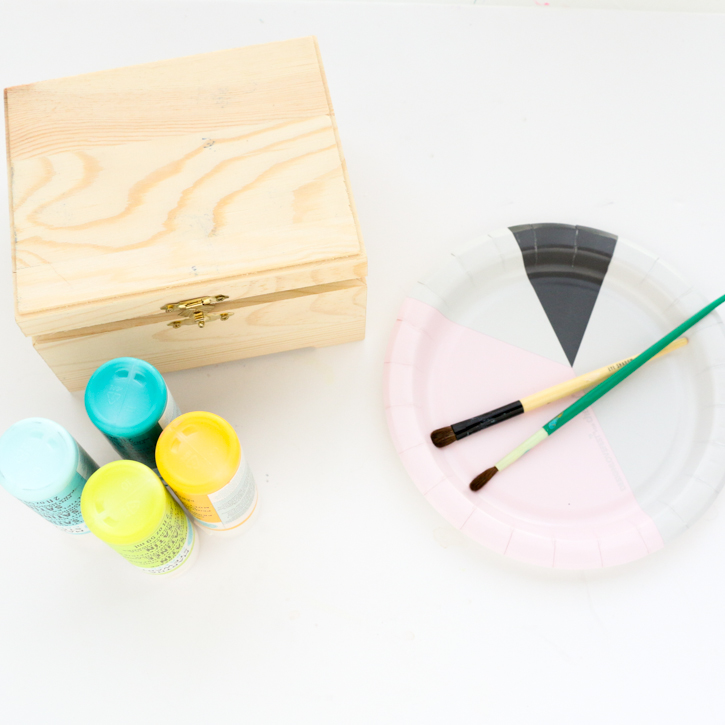 Once the box has been painted, cut your photo to size and use the decoupage medium to paint the lid of the memory box. Then lay your photo on top of the decoupage medium coated lid and add a second layer of decoupage glue over the top of the photo to seal it into place.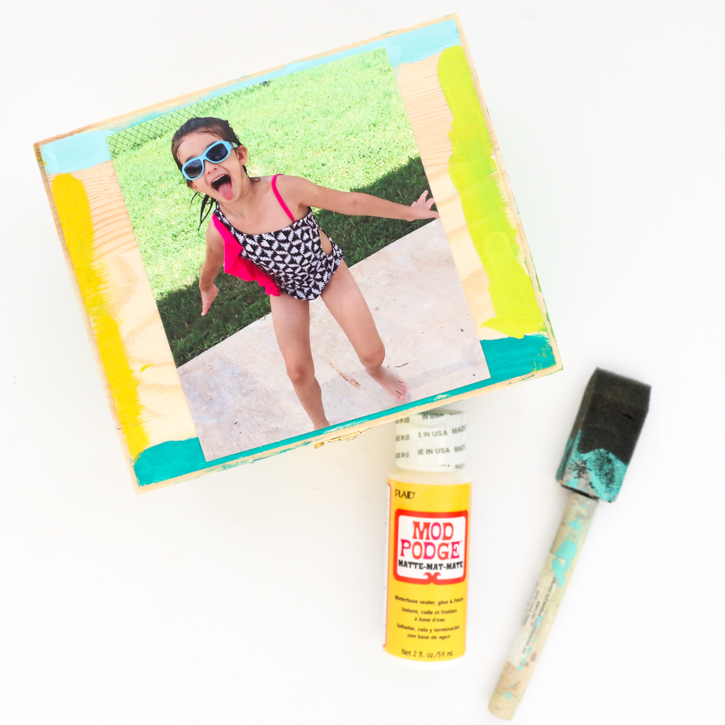 Once the decoupage glue has dried, let the kids add stickers (such as the year or their name) to the box. Then it is time to fill the box with all their summer memories!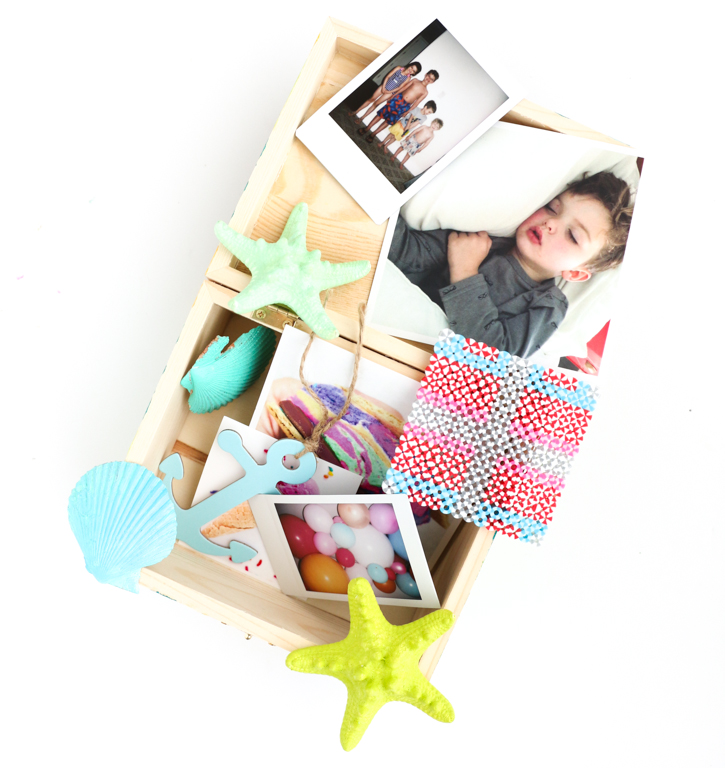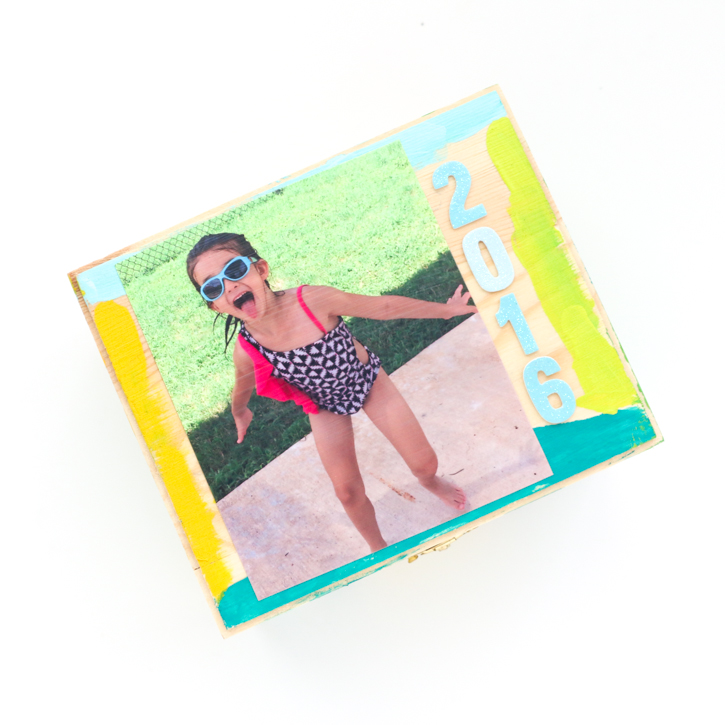 This is really a project that even the youngest crafter can make and they will love having their own special box for all their treasures. Now it's just time to go take that walk at the local park so they can pick a few flowers, or take a trip to the splash pad for some fun water play photos. I can just see this becoming a yearly tradition. How fun would it be to look back through the past summers at all the fun that was had and trips that were taken?!
I hope you enjoyed this tutorial for the DIY summer memories box. Feel free to check out my blog, A Kailo Chic Life,  for even more fun crafts and DIY ideas!
Save