Hey everyone, It's Kara from A Kailo Chic Life, and I am so excited to share a simple, family-friendly craft with you today. The weather is beginning to warm up and spring flowers are starting to bloom. That means more time outdoors playing in the longer daylight hours: kicking a ball, riding bikes, or even going on a hike with the family. These nature walk kids collage bracelets are the perfect way to keep the kids occupied, awaken their creative side, and just get them appreciating the little things all around them in nature. The best part? They only require scissors and a piece of sticky back foam!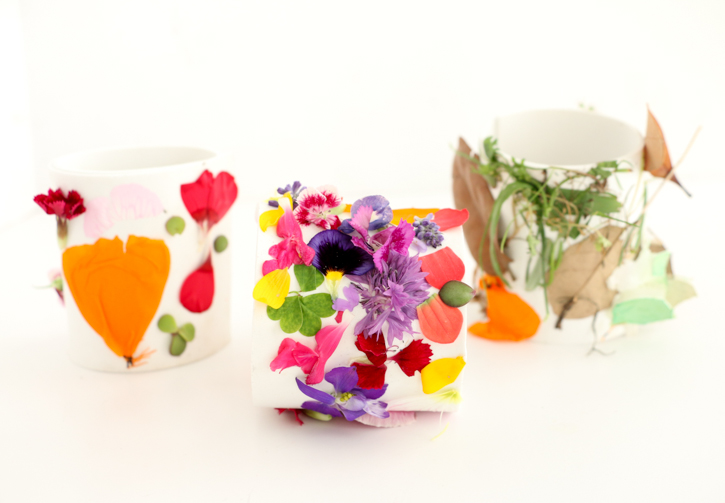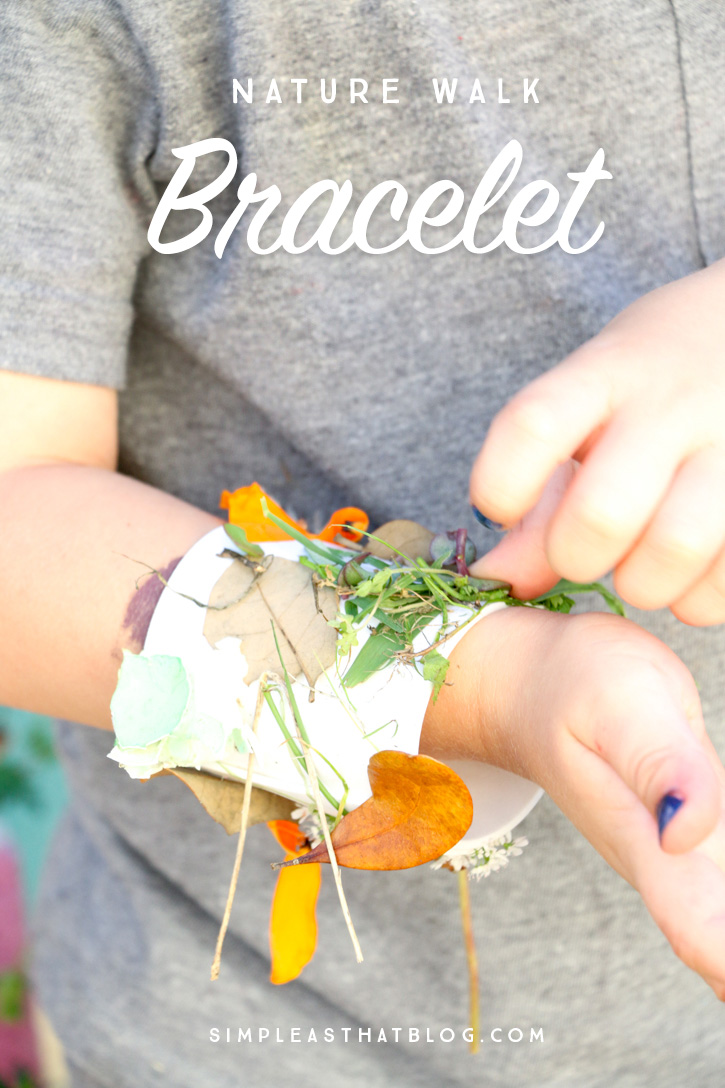 Before you begin your walk, simply cut the sticky back foam sheets (can be found at the craft store) into 3″ or so wide strips, remove the paper backing and make into a cuff bracelet sticky side out. The kids (and adults) can slip these onto their wrists to keep their hands free for collecting and sticking everything they find interesting to their bracelet.
Of course I had to try out the idea with my kids and they had a blast going around looking for interesting flower petals, leaves, grass, and even a few left over egg shells from our Easter confetti eggs! I love that everyone's bracelet was a true expression of who they are too. My 6 year old perfectionist daughter had a few neatly placed flower petals and clovers, my 3 year old son's was covered with dandelions, dead grass, leaves, and egg shells, and of course I covered mine with as many different colors as I could find.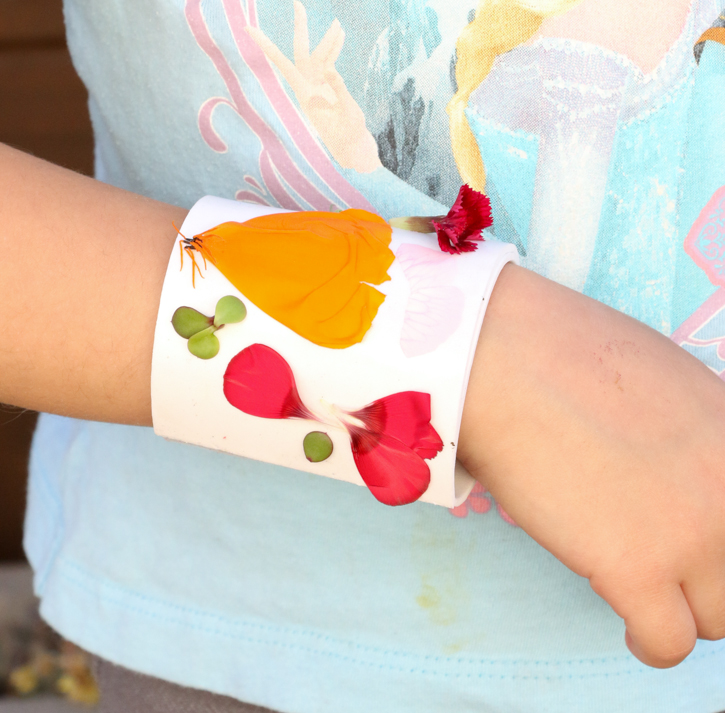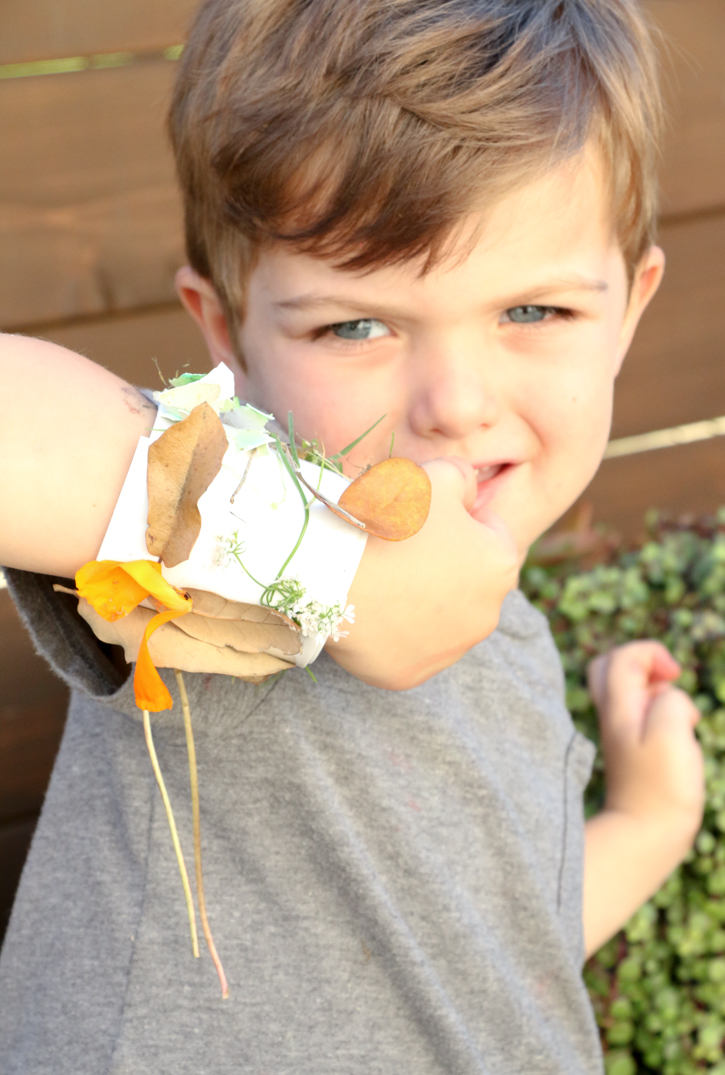 After you are done with your walk, feel free to let the kids display their bracelets on a shelf or art wall. If they don't cover all the sticky portion of the bracelet with their finds, simply dust the bracelet with a bit of corn starch to take out some of the stickiness.
These nature walk kids collage bracelets are a great way to get everyone outside exploring their surroundings and taking in the beauty of nature. And they are truly as simple as that!
I hope you all enjoyed this easy family craft. Feel free to check out my blog, A Kailo Chic Life, for even more craft and DIY ideas.