Easter Fruit and Veggie Cups – quick, healthy and inexpensive fun for Spring! These cute cups are perfect for parties, classroom snacks and make a great Spring craft!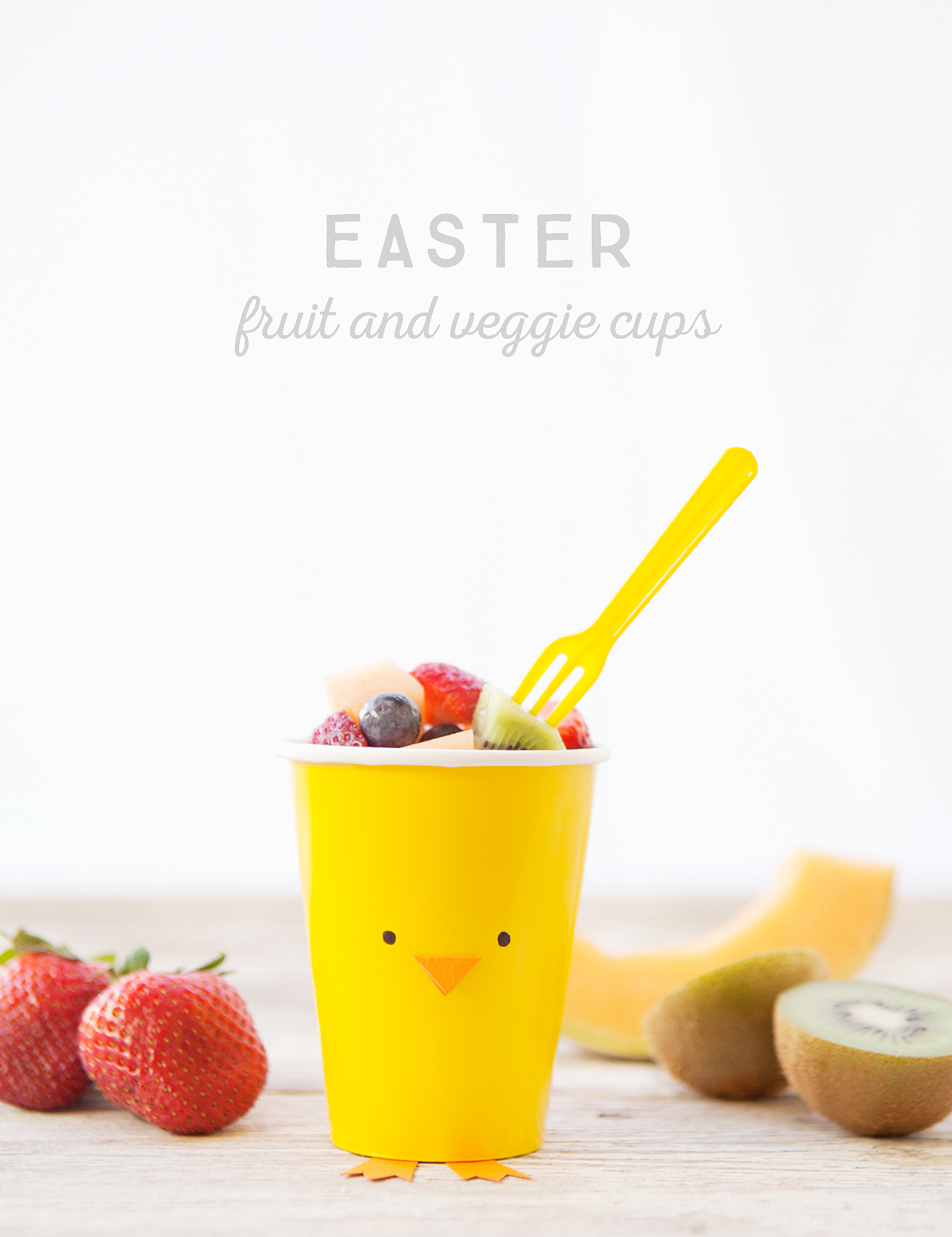 One item I always keep on hand for crafting with the kids – PAPER CUPS! They come in lots of fun colors and they're so inexpensive! Yesterday I shared how to create these simple Easter cups. You can get the step by step how to here.
Not only are these cups perfect for Spring crafting, they also help encourage kids to eat healthy! Anything I can do to make fruits and veggies fun and exciting for my kids is a win – this is an easy way to do just that!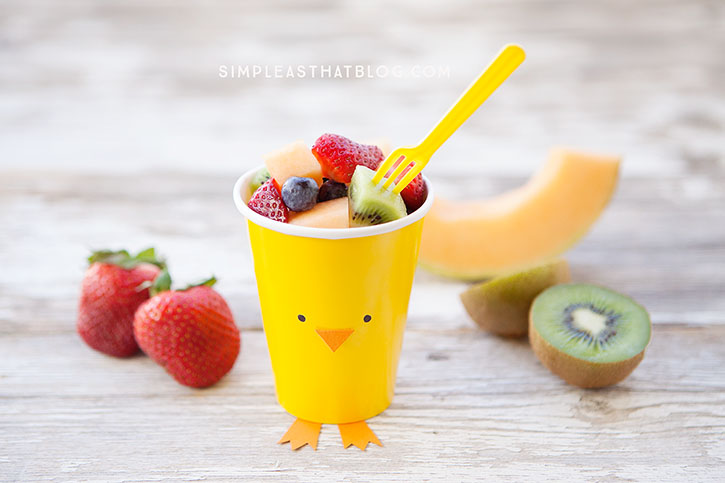 These cups are perfect for a party or for classroom snacks and they can be filled with anything you want! Have the kids decorate their cups, then fill them up with a healthy serving of fruits, veggies or grains! You could even serve 100% juice in them or give the kids a spoon and they can be filled with yogurt or applesauce.
Supplies you'll need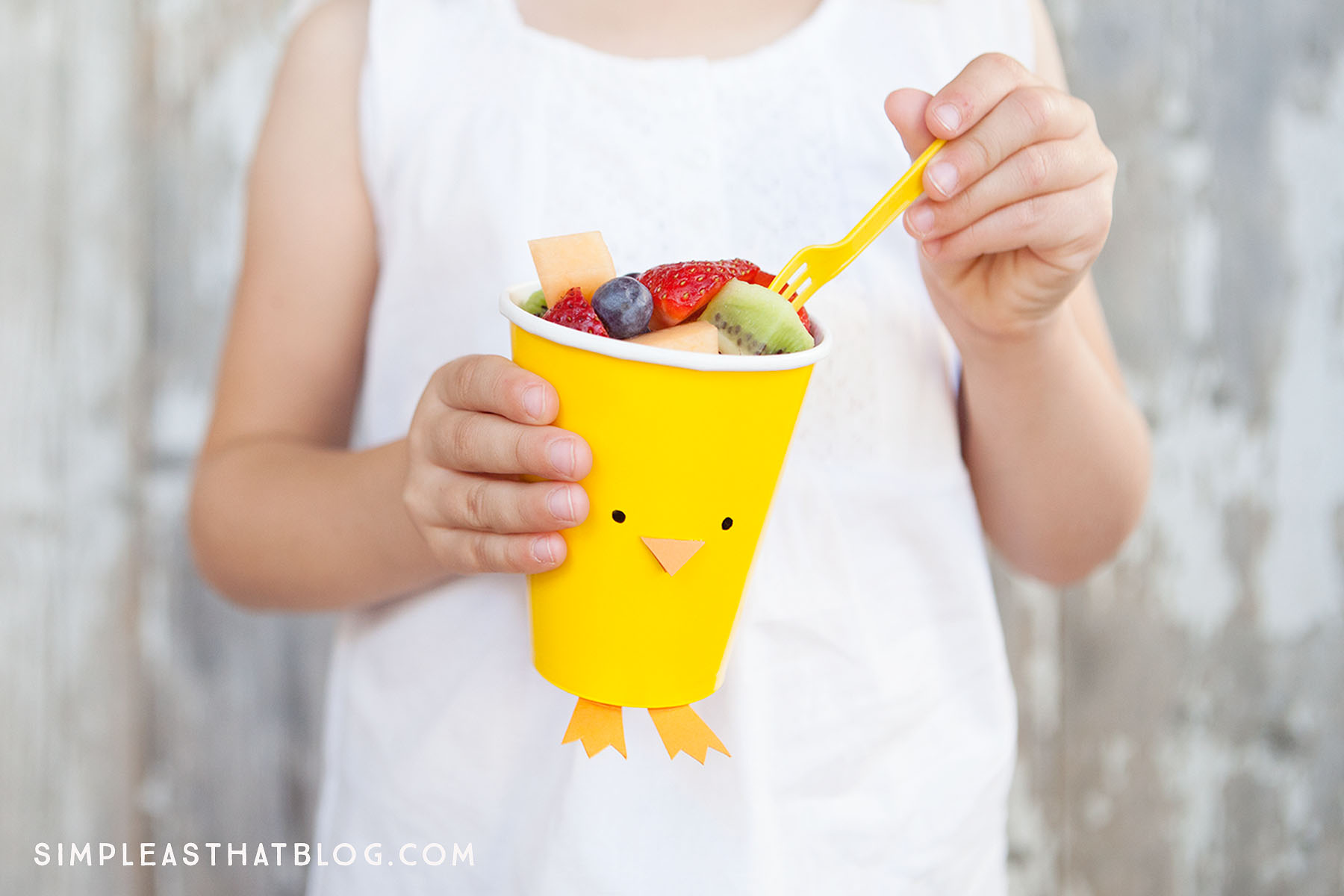 There are so many things you could use these fun cups for! Snacks are just more fun when you eat out of a cute cup! Here are a few more healthy things you could put in these Easter cups.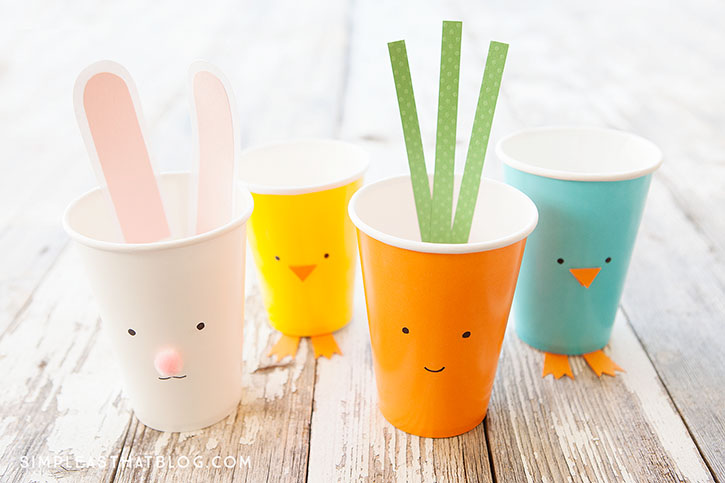 Healthy Spring Snack Ideas
Popcorn
Whole wheat crackers
Sweet Peppers
Nuts/Seeds
Dried Fruit
Applesauce
Yogurt
Pretzels
Granola
Coconut
Cut up cucumber
String Cheese
Watermelon
Multi-grain Cereal
Snap Peas
100% Fruit Juice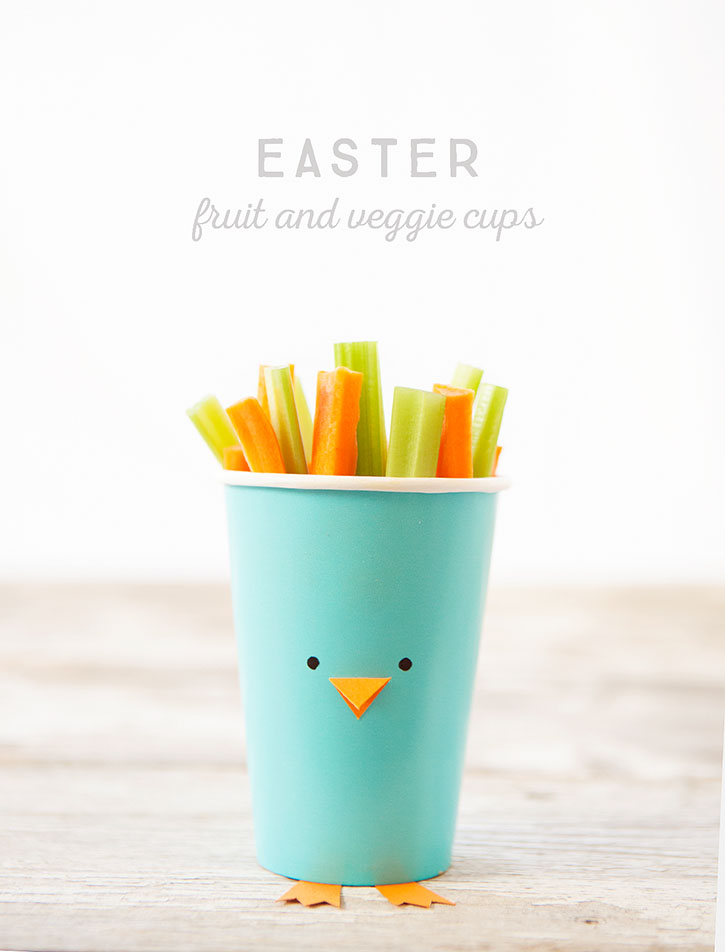 For more simple Easter inspiration you might want to check out these posts!