When I craft with the kids, one of my favourite things to do is get creative with items we have around the house. Read on to find out how we made this cute little Easter chick using an egg carton and a handful of other supplies we had on hand.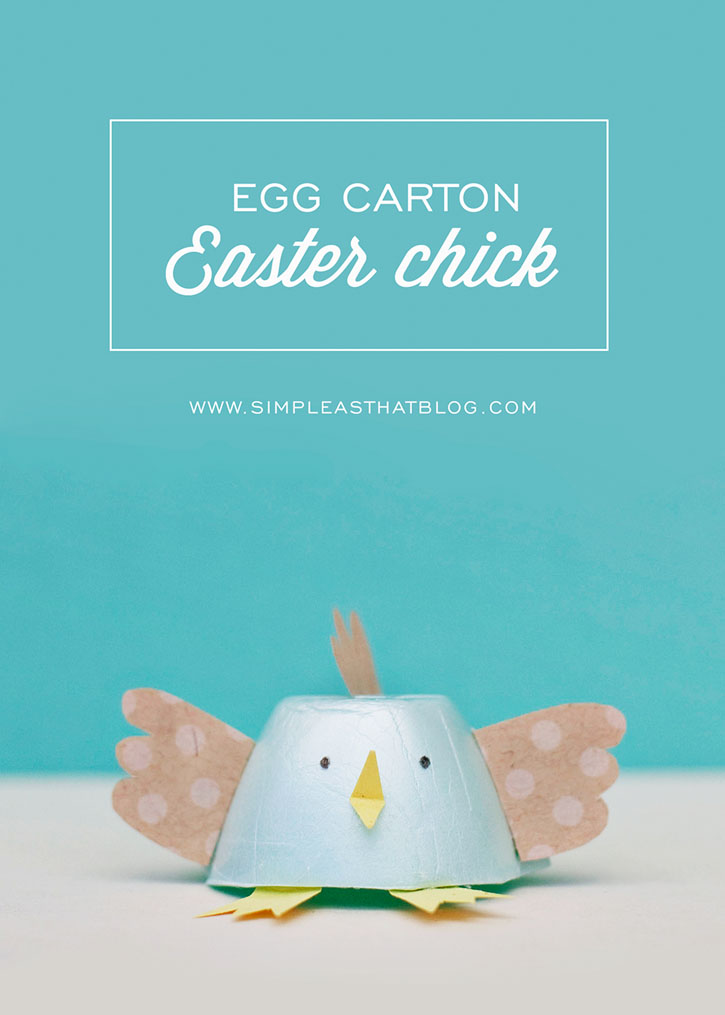 a finepoint black sharpie
your favorite adhesive or a glue gun
construction/scrapbook paper
(or a small white bead, button, etc.)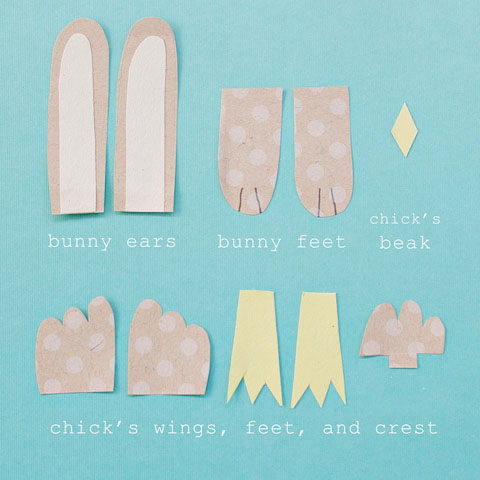 How to make your own egg carton chick and bunny:
Start by cutting the sections of an egg carton apart to use for the chick/bunny's body.
Next, cut out of construction/scrapbook paper all the parts you'll need for the
bunny & chick using the pieces pictured above as a guide.
Now start putting your bunny and chick together by gluing the paper pieces to the egg carton. For the bunny, fold over a thin portion at the base of each ear forming a thin tab. Put adhesive on the bottom of the tab and glue to egg carton. For the bunnies feet, glue to the inside edge of the egg carton then fold them slightly so they will peek out underneath.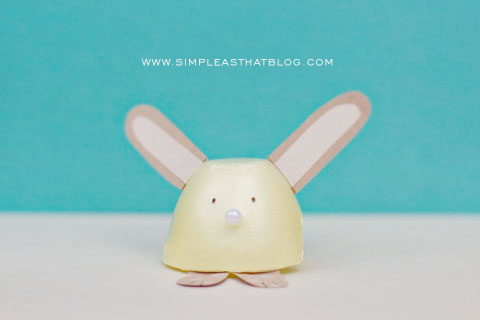 Draw eyes on them using a black sharpie. For the bunny attach a a small white pom pom, button or bead for a nose. For the chick, fold a small diamond piece of paper in half and attach to make the beak.
Attach the chicks wings and feet the same way you attached the bunnies ears and feet. For the chicks crest cut a small slit in the top of the egg carton, insert tab then fold over and glue from the inside of the egg carton.
I hope you enjoyed this cute little Easter craft. For more fun ideas for the kids this Spring check out these posts: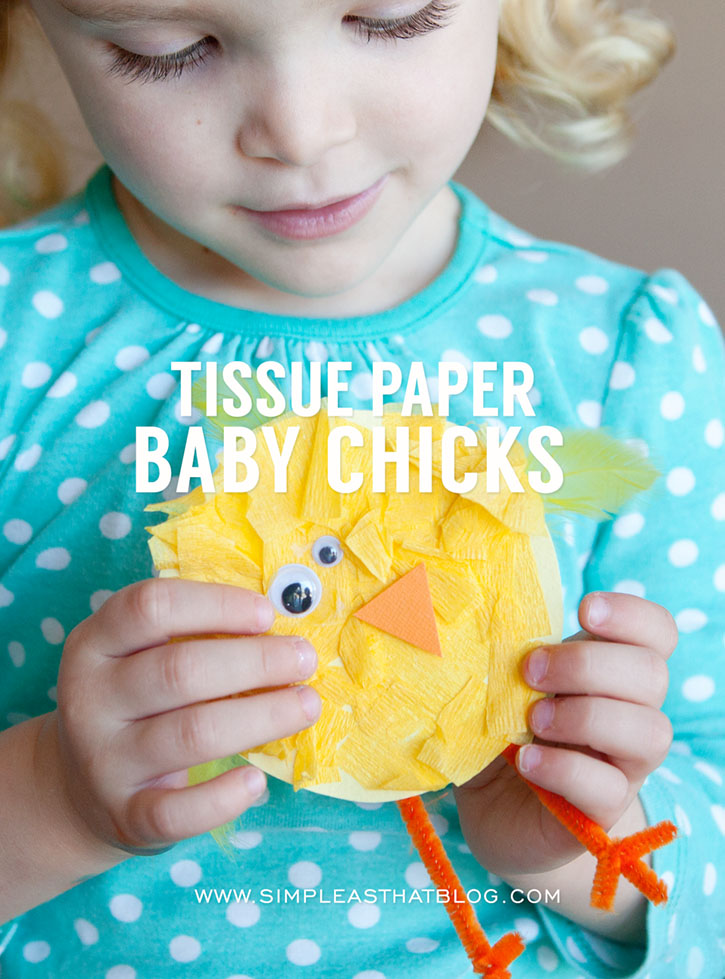 28 Kids books for Spring + Easter