Elf on the Shelf: Everything you need to keep this tradition fun and meaninful for kids and easy on Mom! You'll find a free Elf Planning Calendar, printable Elf note cards and an idea bank of over 40 Elf antics to get you started!
Who else participates in the Elf on the Shelf tradition during the month of December? We do and we love it so much. It's a little bit of Christmas magic that my kids look forward to all year long. We've been doing this each December for 3 years now and the only way I can keep up with it is to keep it super simple.
Today I've teamed up with my good friends Crystal Wilkerson and Kristina Profitt to bring you an entire "kit" of printables, ideas and tools to help you plan ahead and make this your easiest year of Elf on the Shelf yet! You'll find everything you need to keep this tradition fun for the kids and easy on Mom!
I'm sharing some darling printable Elf on the Shelf journaling and filler cards to help you document your Elf on the Shelf fun throughout the month. Keep scrolling to see everything that's included in this helpful kit – you'll find a printable Elf Planning Calendar, a printable Elf Card Collection, ideas for cultivating gratitude with your Elf and an idea bank of over 40 Easy Elf on the Shelf ideas! Links to everything are clearly marked below.
Printable Elf on the Shelf Planning Calendar
This printable Elf Planning Calendar is just what you need to plan ahead, map out where your elf will be and when. No more of those nights crawling into bed, with your head about to hit the pillow when you suddenly realize – you forgot to move the Elf!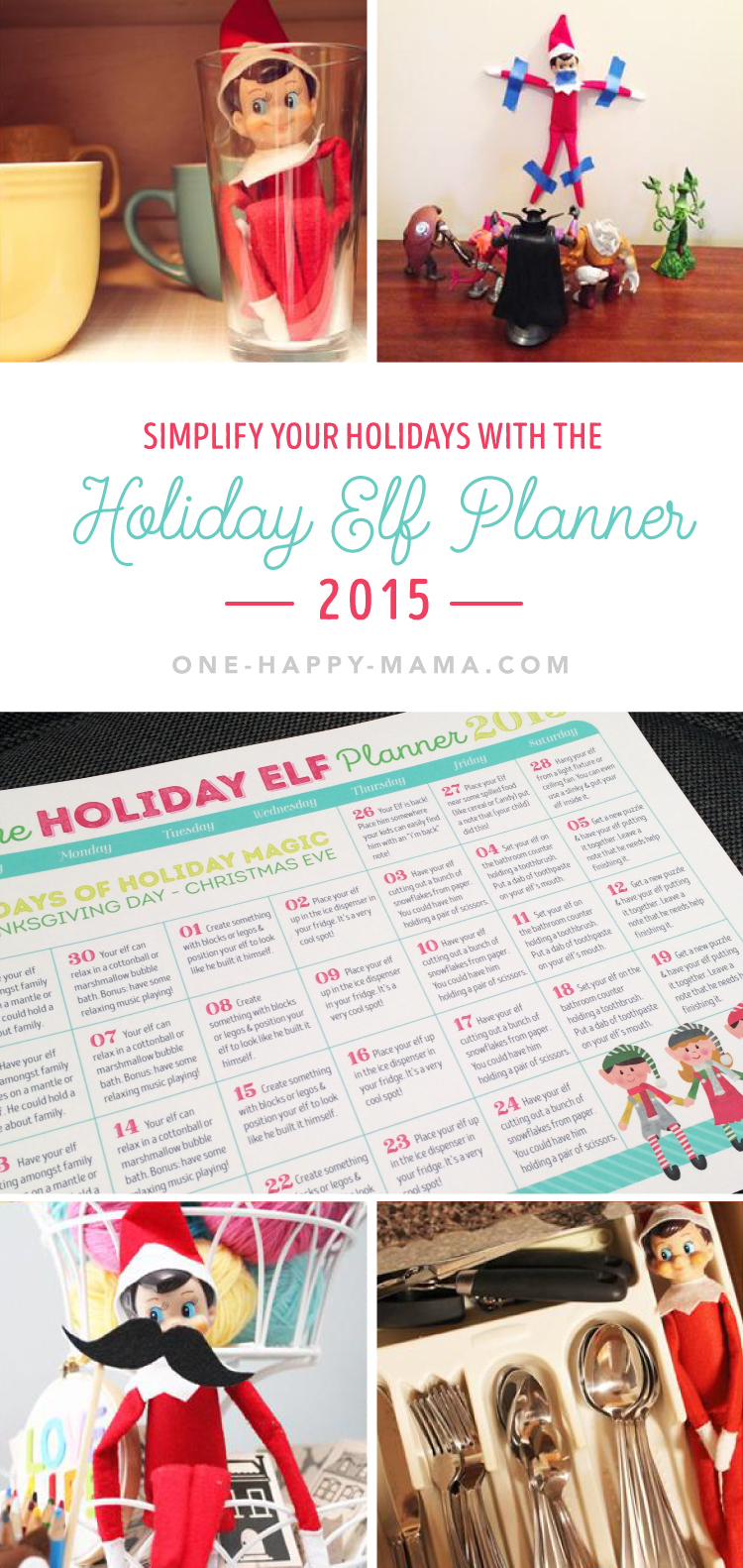 This Elf planner is here to save the day! Not only is there a filled elf holiday planner for you to enjoy for FREE, but there's also one that is empty that you can fill in yourself if you'd like to take some ideas you've found around the internet and incorporate them onto your own calendar.

More than 40 Easy Elf on the Shelf Ideas
Here is a huge idea bank of Elf on the Shelf antics if you're looking for inspiration for your Elf. This post includes image examples to more than 40 EASY ideas that our Elf has done though the years.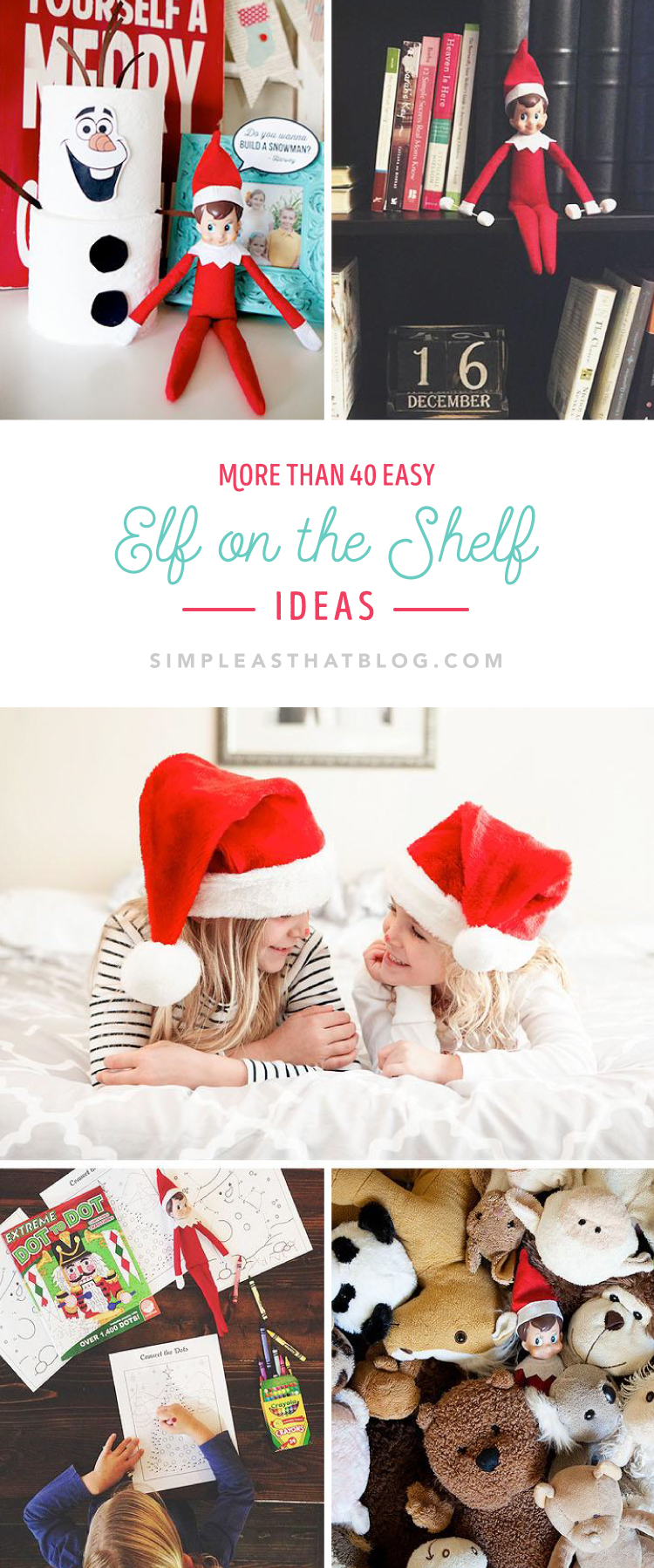 This is the digital kit that Crystal & I created to document all of your Elf's adventures this year! You can  print out the cards & use them to create fun pocket style scrapbook pages or they're perfect for using as notes from your Elf during the month of December.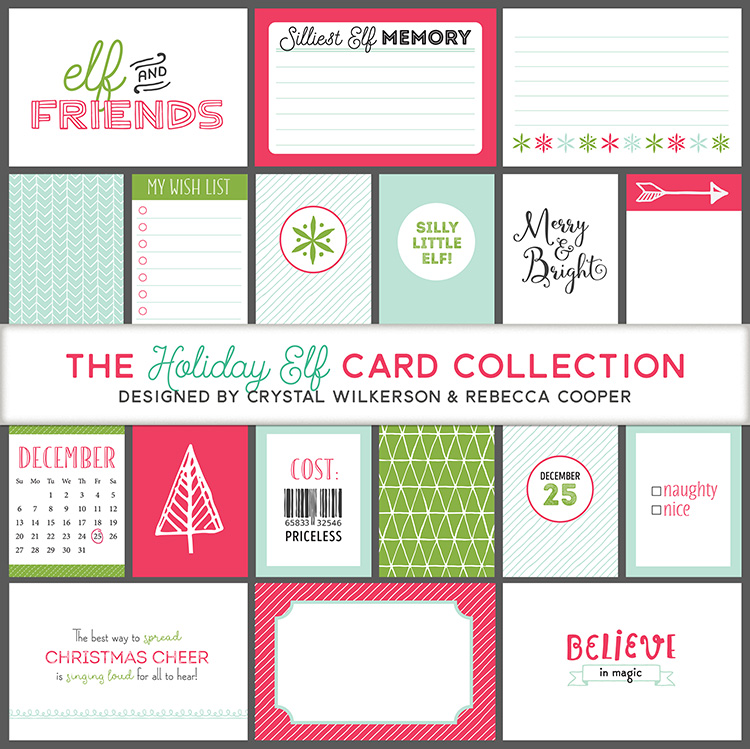 This bright & happy holiday collection includes twelve 3×4 cards, six 4×6 cards. You will love the clean designs & bright colors! Perfect for scrapbooking, December Daily albums, cards, gift tags and more!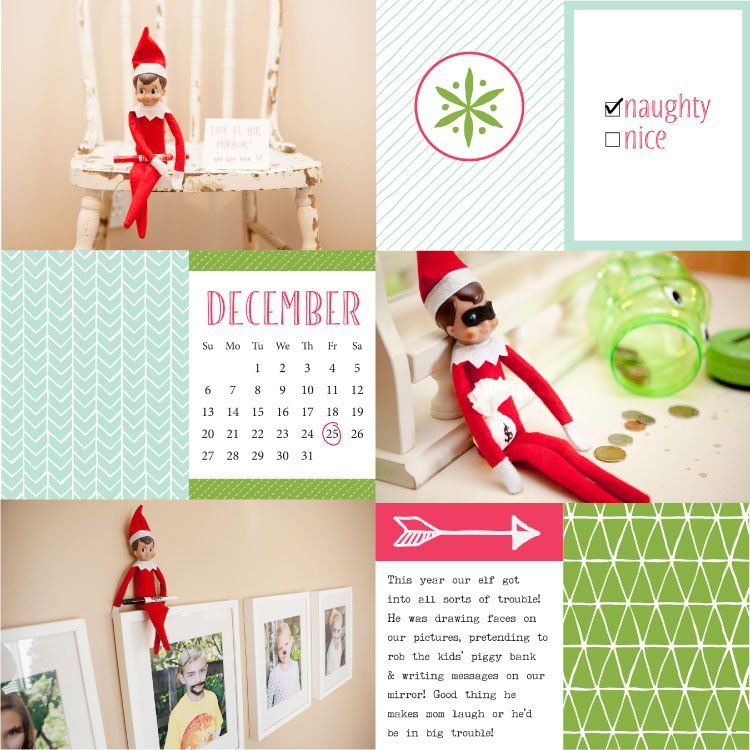 Here are all of the darling cards included in the collection and above you can see a layout example using them!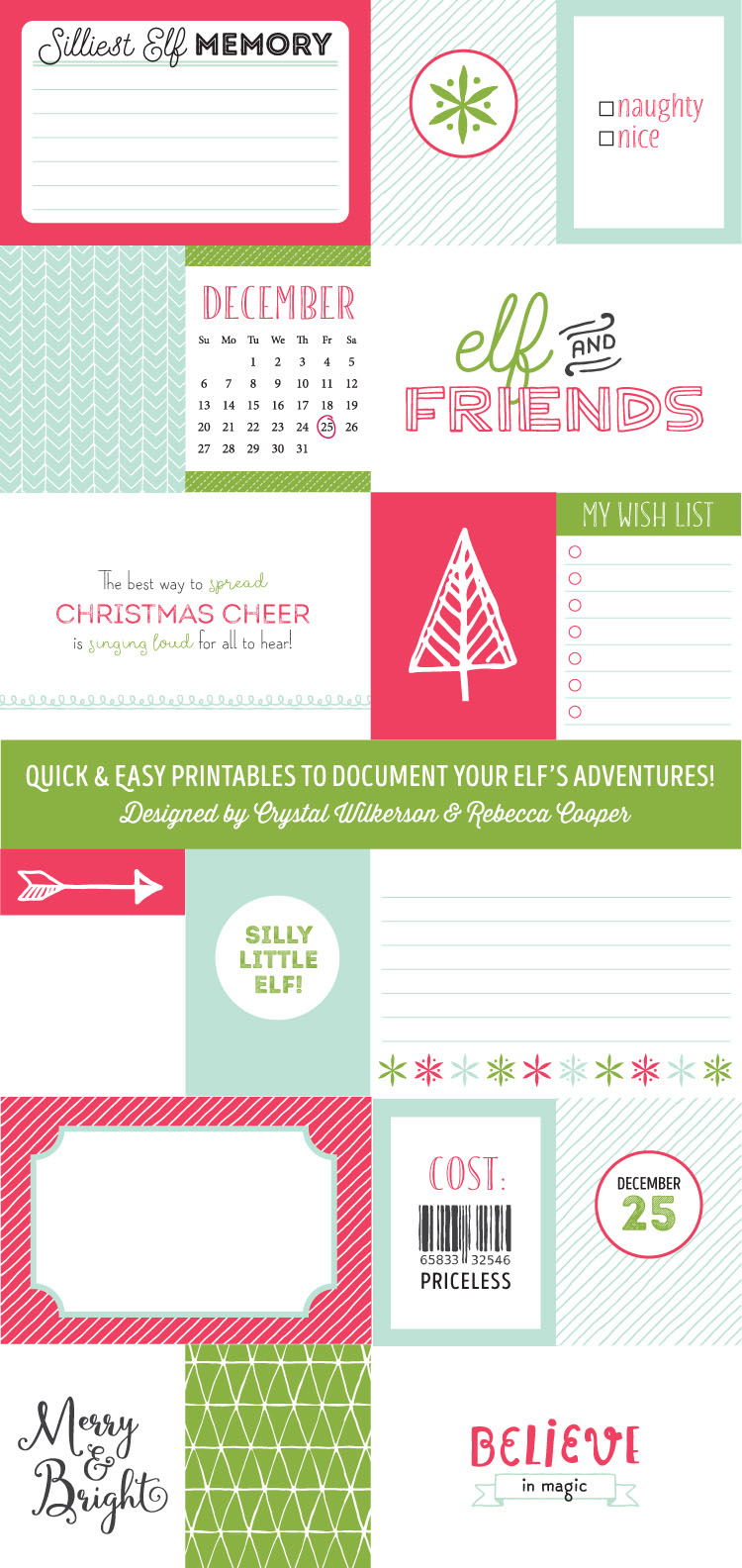 You will receive JPG and PDF versions of the cards when you purchase them so you can use them in your digital designs AND print them out.
Holiday Elf Gifts of Gratitude Kit
If you're looking for a way to make our elf adventures more meaningful this year this gifts of gratitude kit is a wonderful idea. Give your children the gift of gratitude this holiday season! Every day, your elf will show up with a "Countdown to Christmas" tag & a gratitude journaling prompt on the back.
*Note: You'll want to purchase a journal for your kids to write in every day. This can be one journal for the whole family to share…or you can get a journal for each of your kids…your choice!  Wrap it up & put the letter from your elf on top so your kids can open it the first day your elf arrives!
We hope you enjoy all of these Elf on the Shelf resources that we've put together. We love this holiday tradition, but keeping it simple is key and we hope these ideas will help you do just that!