Our Elf on the Shelf is here for the holidays and he's been having all kinds of fun at our house! Today he had the urge to build a snowman – and not just any snowman! Olaf! Keep reading to find out how to build your own Olaf  in a snap!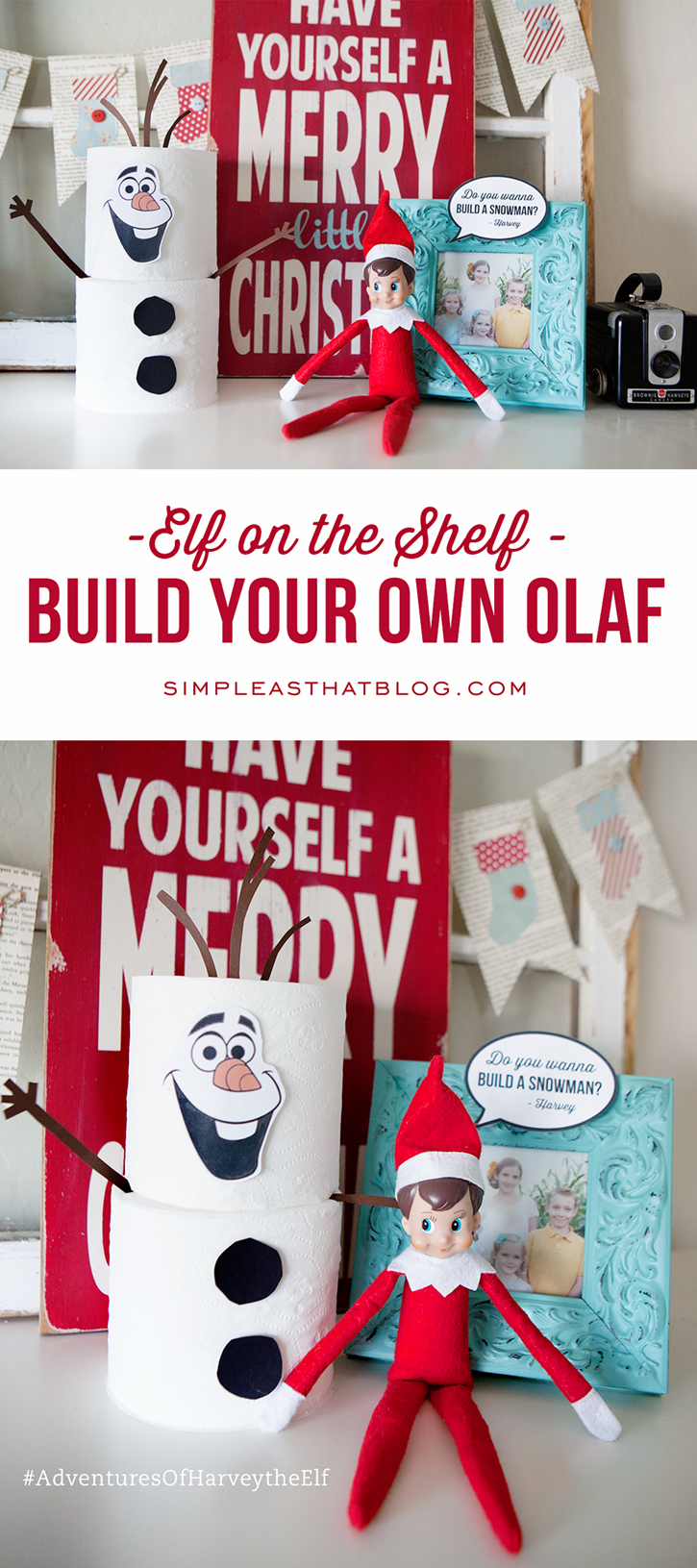 How to Build Your Own Olaf
So here's what you need to know about our Elf, Harvey. We love him coming to visit each year, but he likes to keep his adventures simple, relatively mess-free and easy. He's my kind of Elf and his latest escapade – building an Olaf snowman out of toilet paper was perfect! My kids thought it was the silliest thing…needless to say our TP Olaf was a big hit!
All you need to do to recreate this Elf on the Shelf fun is gather a couple rolls of toilet paper. If you have one that's a little smaller than the other, use that for the head. Next you'll need to download the Build Your Own Olaf printable by clicking the link below.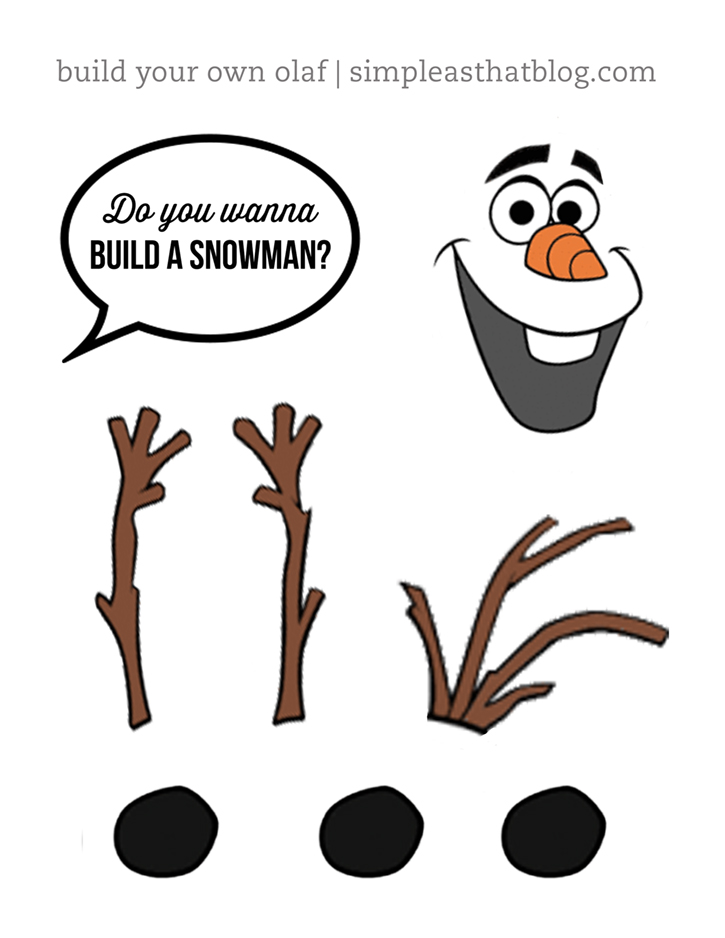 Print on white cardstock then cut out the Olaf pieces. Attach to the rolls of toilet paper using scotch tape. For the hair, tuck it in the cardboard tube and tape to the inside. That's it! Your Elf just built an Olaf and your kids will think it's the best thing ever!
Easy Elf on the Shelf Inspiration
Keep up with our Elf's adventures on Instagram where I'm sharing daily, no-fuss Elf on the Shelf inspiration!  Search hashtag #AdventuresOfHarveyTheElf and follow rebecca_simpleasthatblog. Here are a few more Elf resources for you – ideas to help keep this tradition fun for kids and easy on Mom! More than 40 Easy Elf on the Shelf Ideas
If you liked this post you might also enjoy…