With just a few more weeks until December first, I'm starting to get things ready for our annual Christmas book countdown. This simple, yet meaningful tradition is one that my children love and look forward to each year. As a mom and book lover, I'm absolutely thrilled that this special tradition centers around reading!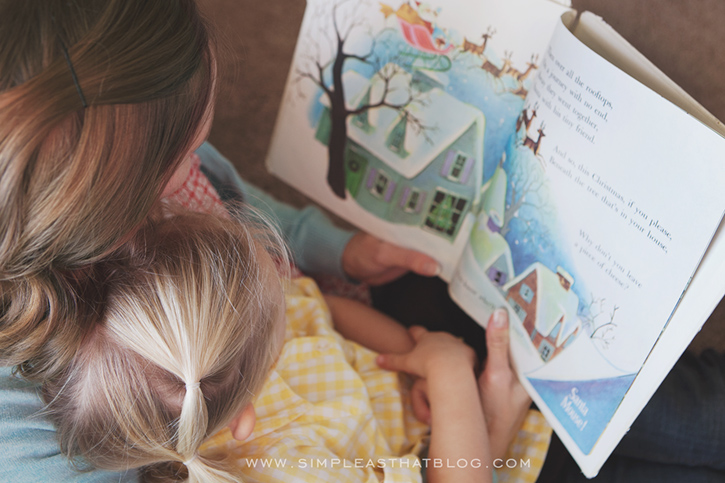 We have many fond family memories of snuggling up on the couch and reading Christmas books by the light of the Christmas tree each year. I love that this tradition brings a bit of calm to the craziness of the holiday season. It gathers our family together at the end of each day, fosters connections and creates special memories.
A little bit about our Christmas Book Countdown

Through the years I've slowly added Christmas books to our collection. We borrow them from the library before we buy to make sure we'll really love them first. Near the end of November I pull our Christmas books out of storage and wrap them up to be place under the Christmas tree in a special basket/container. We start our countdown on December first and the youngest child gets to open the first book. Each night before bed – pajamas must be on and teeth brushed first – we take turns opening that days book and then read it together as a family.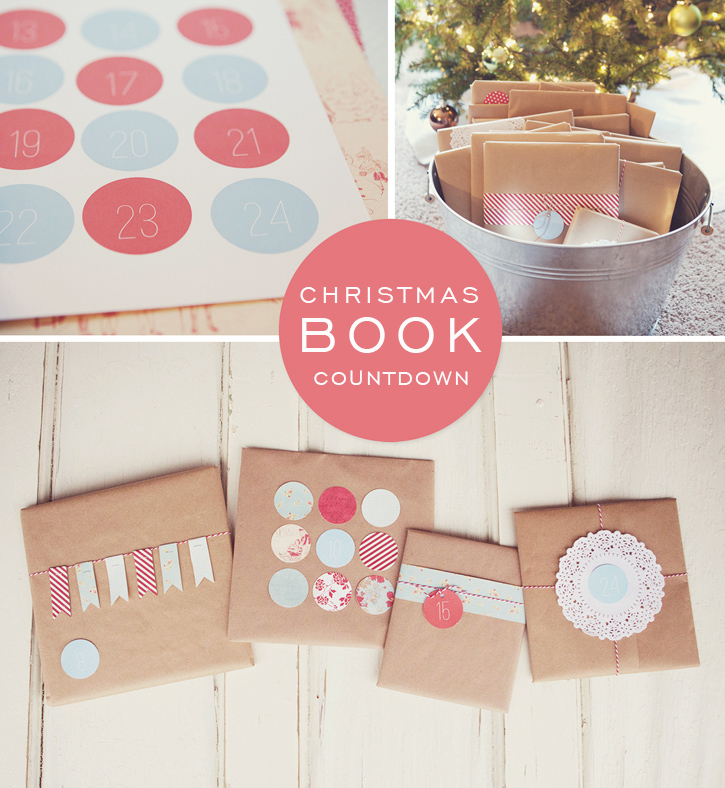 When wrapping our books I label each package with the number 1 through 24 so we know which book is to be opened each day. Some years I've written numbers on the wrapping paper with a black sharpie, other years I've gotten a little more adventurous. We always read "Twas the Night Before Christmas" on Christmas Eve so that one is the last book we open. Before we'd collected 24 Christmas books of our own, I would wrap up library books to be opened near the beginning of our countdown so that they could be returned to the library ASAP.
This doesn't need to be an expensive tradition. You can use what books you have and purchase a book or two each year to slowly add to your Christmas collection.

If you're looking for some book recommendations, here's a list of 50 fabulous Christmas books that all got my kids stamp of approval last year! Included in this list are some of our family's absolute favorites – Stickman, The Jolly Christmas Postman, The Crippled Lamb, Snowmen at Christmas and Dream Snow to name a few.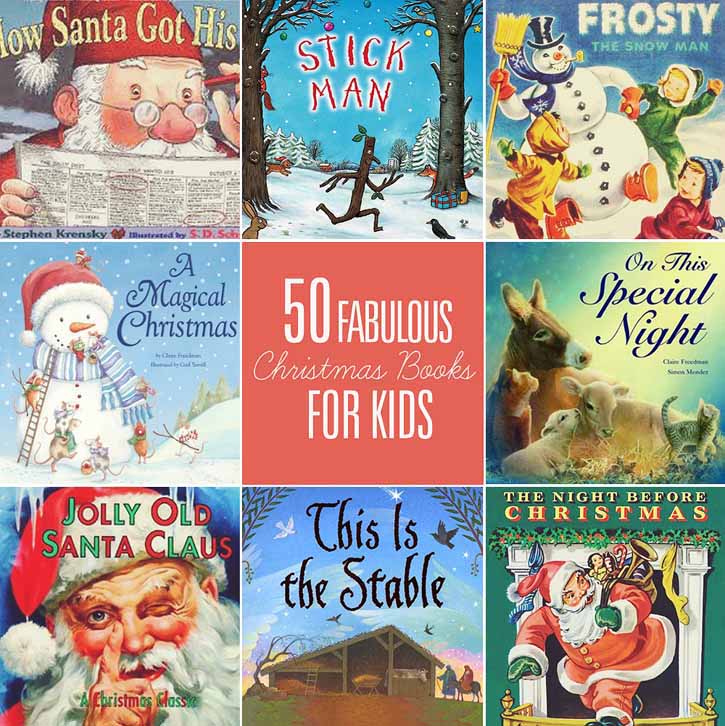 What are some of your family's most loved Christmas books? Books you remember reading as a child? I'd love to hear in the comments. Do you do a Christmas book countdown at your house too?