Father's Day Photo Frame Gift Idea – show Dad some love this Father's Day with a simple, meaningful gift he'll treasure for years to come! Take it one step further and make it a fun tradition to snap new photos for Dad each year!
Hiya Simple As That readers!  I'm Marta from Petite Raisin. I can't wait to share this Pinterest  worthy Father's Day gift idea with you on Rebeccas' fabulous blog.
Since our little guy was born, we started our own traditional Father's Day gift.  I can't take creative credit on this one – shout out to all of those people pinning great ideas!  We're now heading into year four with this present, and if you're little one is anything like my guy is, taking a posed photo can be quite the challenge.   That said, for some reason having them hold a prop of sorts makes it a wee bit easier…and some jelly beans or marshmallows on stand by as a treat for being so good as sitting still!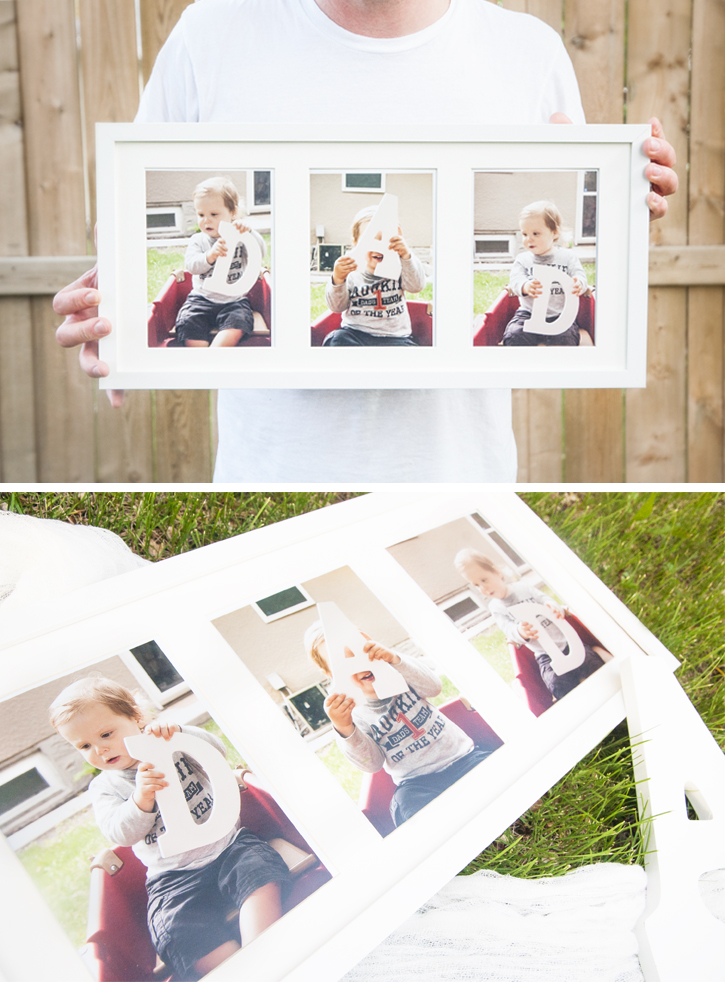 This photo frame is quick to put together, cost effective, and you don't need a lot of supplies.  All that's required is:
– 2 wooden letters, a "D" and an "A"
– a camera
– a fun place to take some photos
– and any sort of photo frame to accommodate your photos.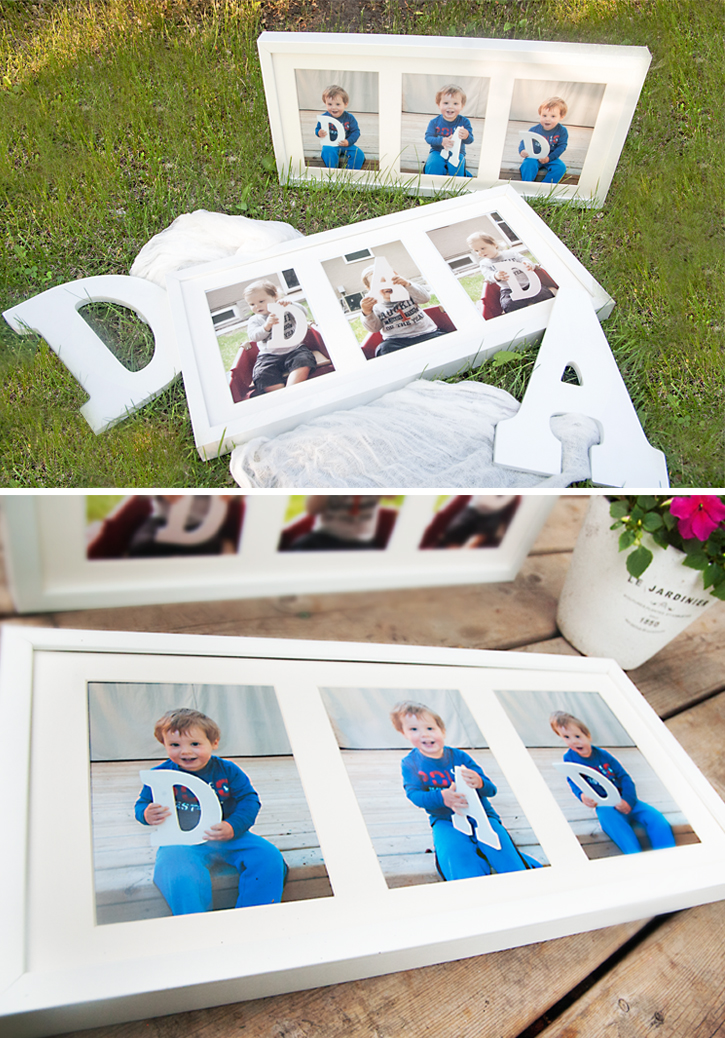 The nice thing about this is you'll have the letters year after year to re-use.  Right now we only spell out "Dad," but if you have multiple children, "Dada" works, or you can go the extra mile and buy a wooden "I" and a heart, to spell out "I Love Dad/Dada."  The options are pretty limitless.  Plus it's fun year to year to come up with different places to take pictures based on their age.

Aside from being a traditional gift, it's totally a way to see their growth year to year, and a great keepsake for their wonderful dad!  When I look back at our annual photos, I'm totally blown away at how huge the letters looked from year one, vs. today.
I hope you all have a wonderful Father's day, and start your own little photo tradition with your kids.  The only trick will be to convincing them when their 16 that it's still an amazing gift idea!