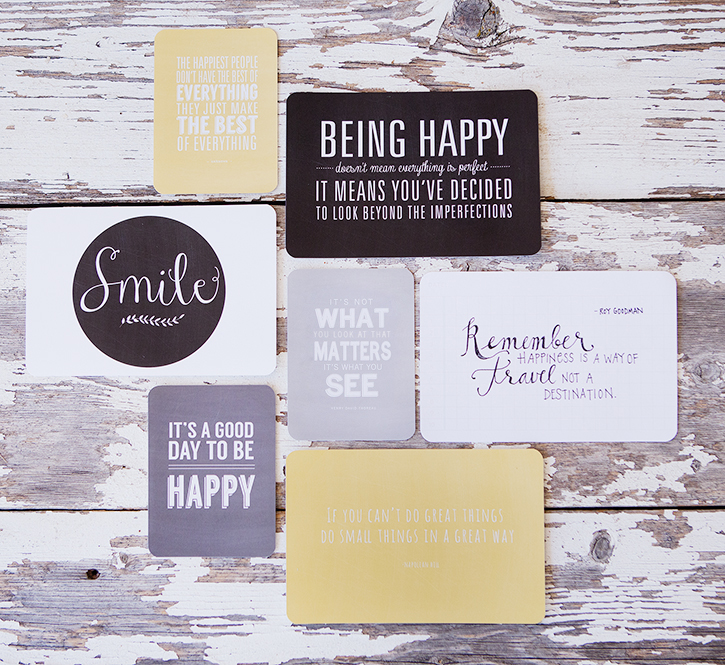 I created a few more printable quotes to add to
my album
that I wanted to share today. I'm calling this my Be Happy Collection and its full of inspirational quotes all about happiness! 🙂 There are nine cards plus you'll find a fun freebie that coordinates with the set to download below. I just love reading these particular quotes over and over – they make me smile, even if I'm having a hard day.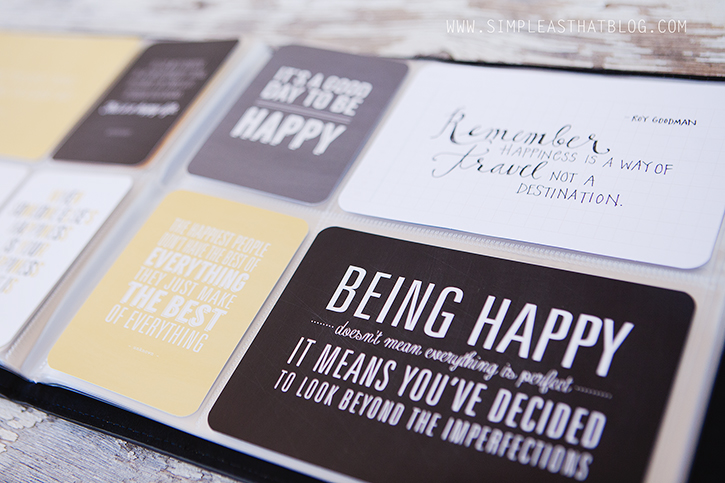 I've already got them printed + in my album along with a couple of cards that I hand wrote some quotes on. My favorite cards to journal on lately are these
4×6 ledger cards
– I hope they'll be back in stock soon because they're so great! It seems like they work with any Project Life® spread I'm working on. They're simple + super versatile! Here's how I used them in
my daughter's Kindergarten mini album
recently.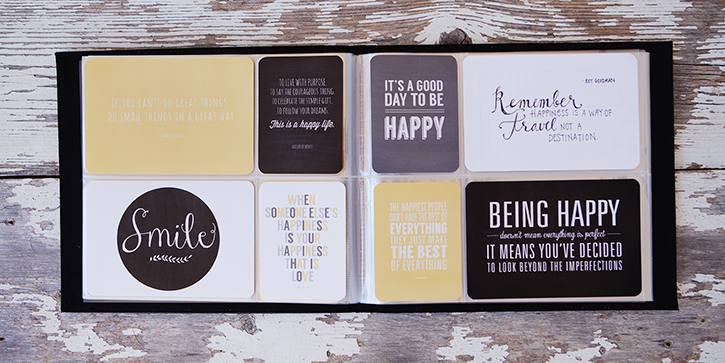 Get the collection for $1 off until Monday September 23rd. Once purchased you'll be emailed your digital files within 48 hours. Files include JPEG's of each quote card and a PDF document containing all of the quotes. I've included some handy printable version of the 3×4 cards – two of them on a 4×6 size page so they can easily be uploaded to your favorite photo lab and printed.
I stumbled upon this quote by Katrina Mayer on Pinterest the other day and it really struck a cord with me. I created this quick 4×6 card that coordinates with the rest of the Be Happy collection. I plan to print it out and hang it on the fridge as a daily reminder. You can download this printable for free
right here
. I shared some other freebies last Sunday that include a few of my favorite quotes about finding joy in simple things, you'll find the download link
here
.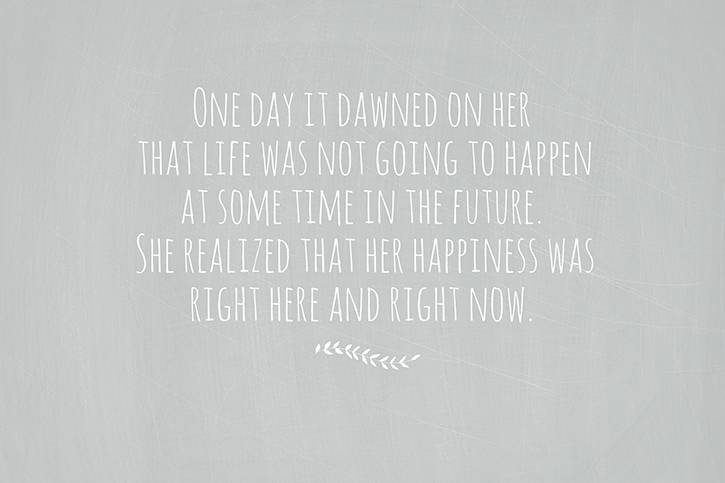 I hope you enjoy this collection of quotes as much as I do and they inspire you to find happiness
in the everyday.
I will be adding more to my album through the year and am always on the hunt for new quotes that I can turn into cute printables. I'd love for you to share your favorite quote in the comments and who knows, they may be included in my next set of printables. 🙂