Planning early for the holidays is my secret to a calmer December. Whether it's gift giving, meal planning, or making time for your most meaningful traditions…
Creating the holiday season you really want starts with planning now using this Free Printable Holiday Planner.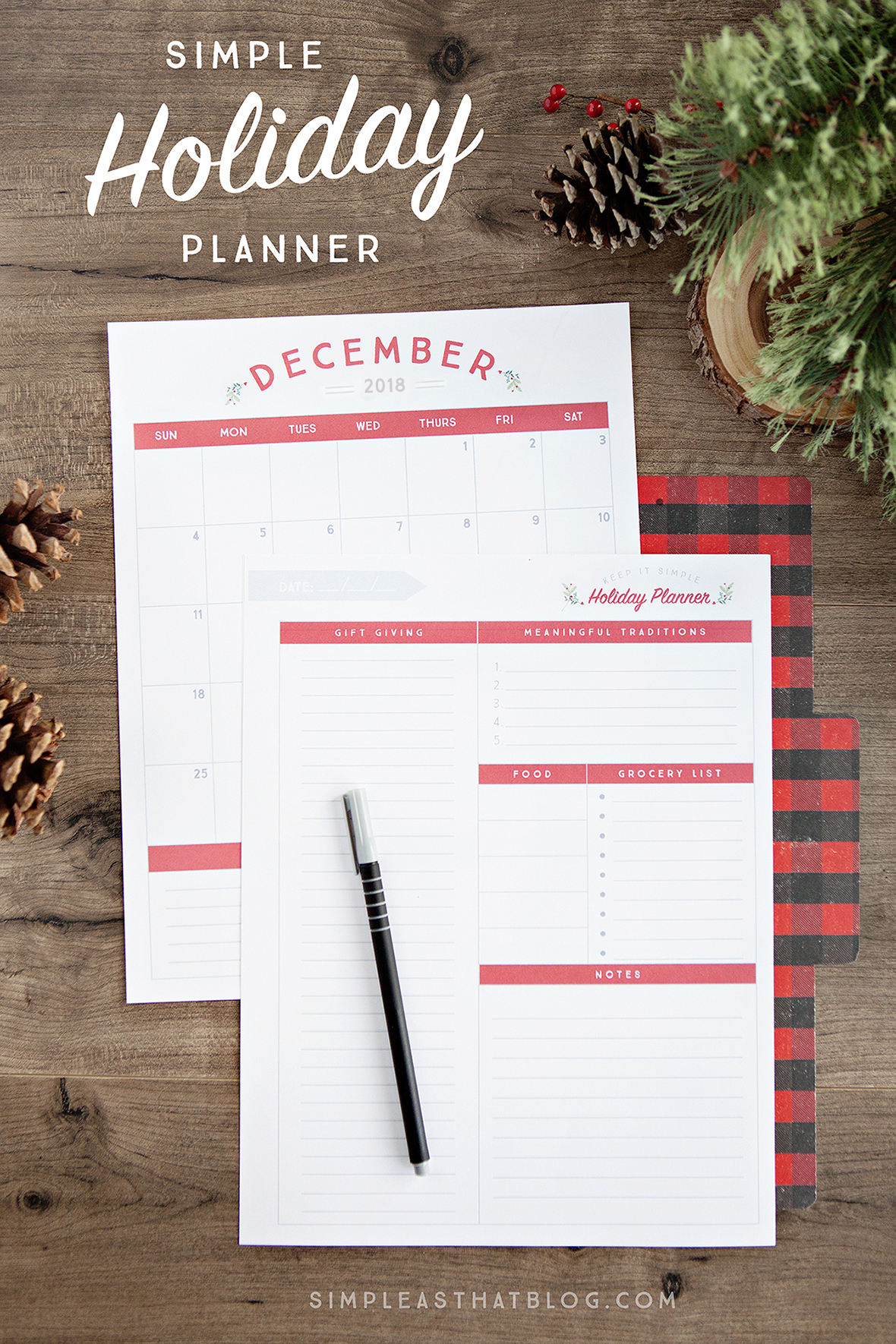 Click here to download the free printable Holiday Planner
The free printable holiday planner I've created has space for just what you need and not much more. While it WILL help you stay organized and work ahead of the holiday rush, its main purpose is to help you simplify and hone in on your vision for this holiday season.
When designing the planner, I carefully considered what to make room for, keeping in mind my belief that the holidays aren't about doing more—but about doing less.
It's not about DOING ALL THE THINGS; it's about doing the most important things.
That said, no matter how purposeful we are about our holidays, some to-do's are inevitable. I hope you find that this planner helps you get things done WHILE staying focused on the kind of season you're craving this year.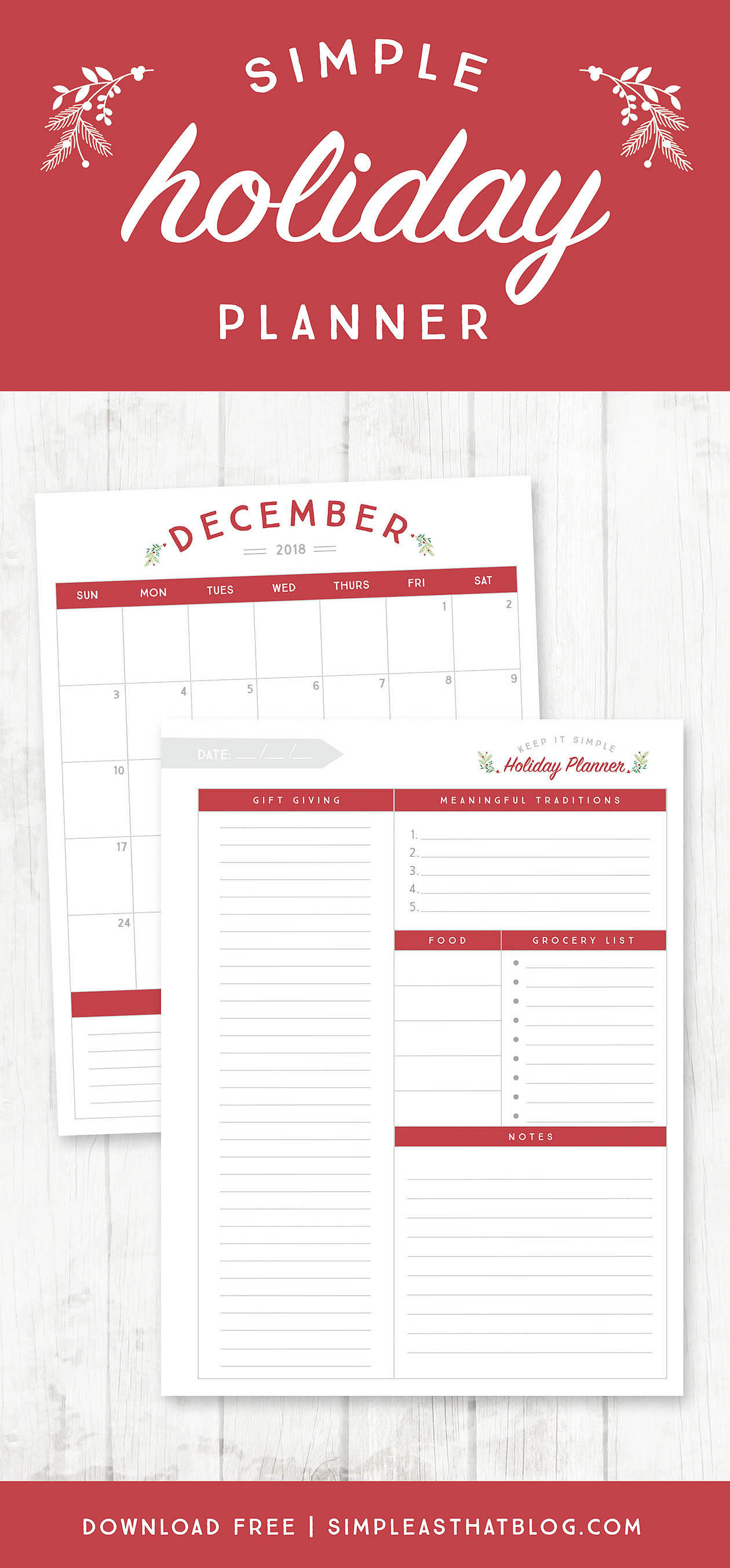 Click here to download the free printable Holiday Planner
Because I genuinely want you to find more awe and wonder (and less stress and overwhelm!) this December, I wrote a 12-day email course designed specifically for busy moms: 12 Days to a Simpler Holiday Season.
I would LOVE to have you join our community of women who are dedicated to re-making the holidays this year.
Let's learn together, plan together, and support each other.
And let's design a holiday season unlike any we've had since becoming moms.