Happy Canada Day everyone!
Here's a quick banner I made to give our humble Caribbean rental a little 

Canadian

 

flair.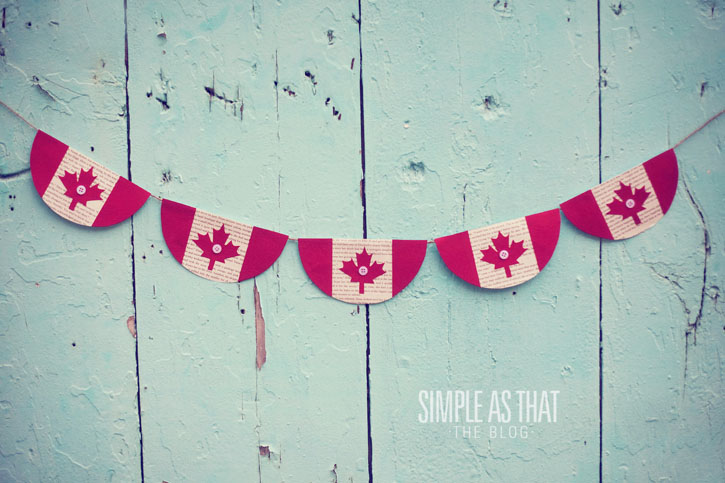 Similar in style to my St. Patrick's Day banner, this simple banner took me about half an hour to put together using only a handful of items I had around the house.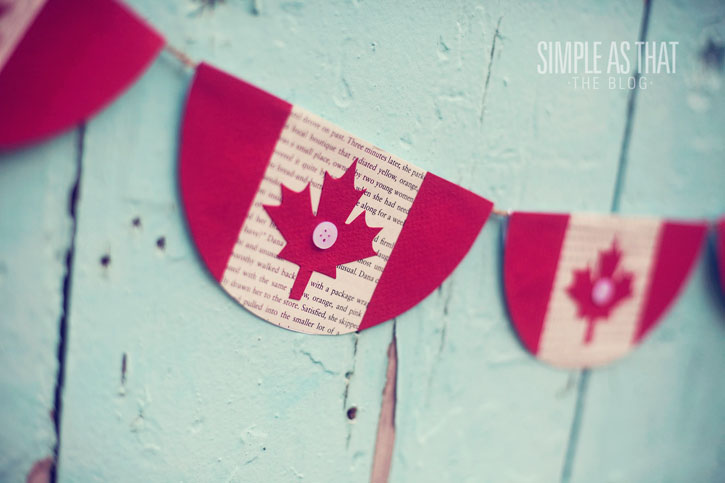 Each scallop was created by tracing a small plate on white paper, cutting out, then folding each one in half. After cutting the shapes I needed out of red cardstock and a few book pages to create each scallop shaped flag, I glued them to the front side of my white half circles & added a button to each.
Next I attached all the little flags to a string by folding each circle in half around the string and then glueing the front and the back of the circles together.
Simple, cute and oh so Canadian, eh!?
I hope everyone has an awesome long weekend and 
for those of you gearing up for the 4th, happy July to you too!!