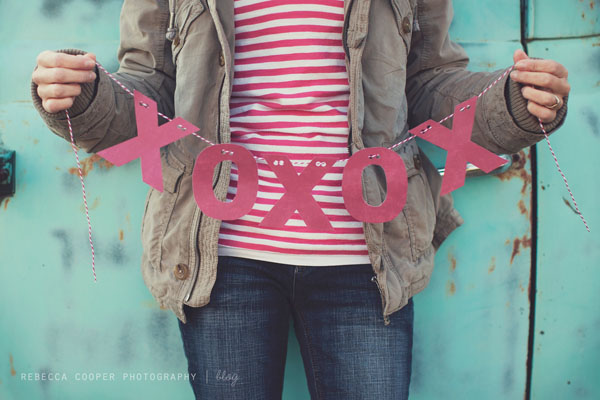 Just popping in today to share this SUPER simple valentine's day banner that I gave you a peek at earlier in the week. I really love how it turned out and I love even more how fast it came together!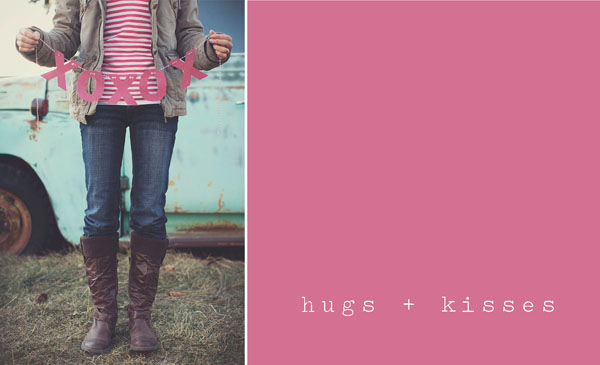 photos taken by my nine year old + edited using photoshop actions from addy lane
To make your own hugs + kisses banner simply download the template pictured below and print on your favourite colour of card stock or patterned paper. If there's a front/back side to your paper be sure to print on the back so the lines won't show if you don't cut your letters out perfectly. You'll need to print on landscape for the letters to fit.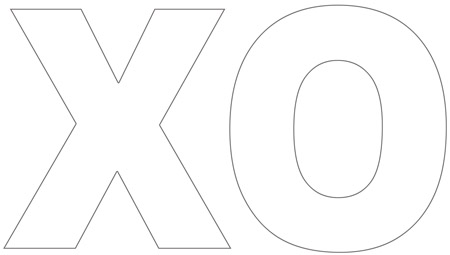 Cut out your letters. Punch holes along the top of each letter for stringing them. Thread
bakers twine
or any other type of string you may have on hand through your letters and that's it!