Happy Friday everyone! I'm so happy to welcome Sansku of the blog
for a fun Friday Craft Day post. Take it away Sansku…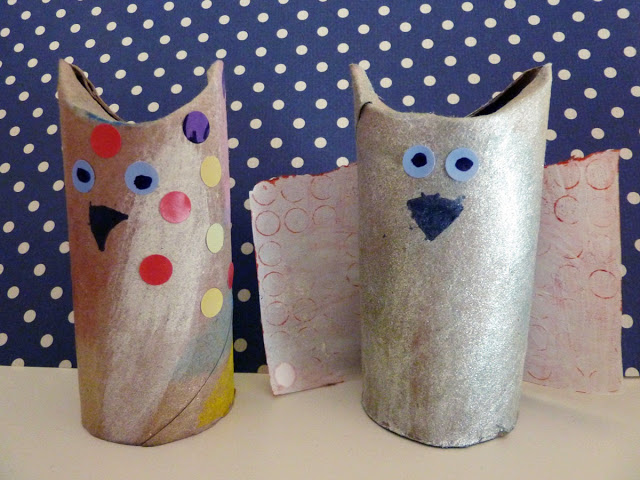 This summer our little girl and I have been busy making these cute toilet paper roll owls.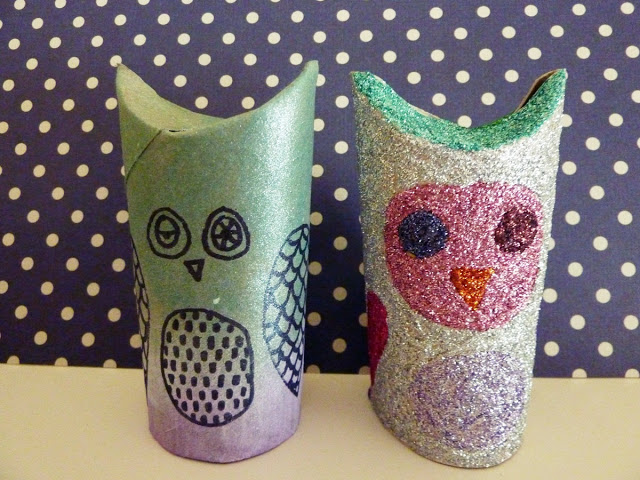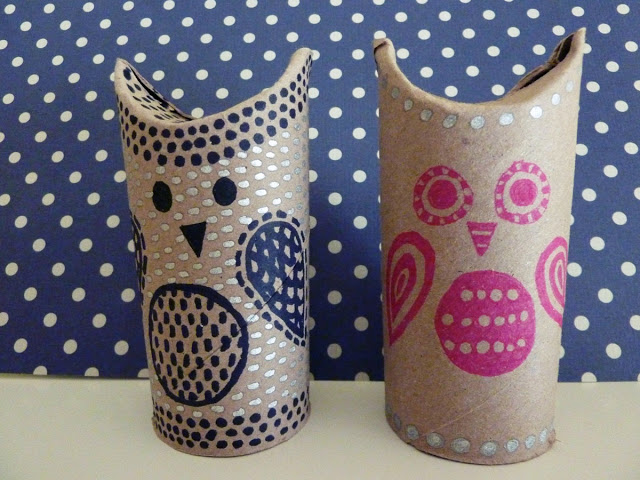 The owls are so easy to make. First you need to shape the top part so it looks like owl ears like this:
These are some ways we have decorated our owls:
regular and/or metallic water colors
See how many different ways you can come up with to decorate your owls. Don't limit yourselves to the usual (paint, markers). Have a look around your home and you might find all sorts of interesting things to decorate your owls with. I think we'll use my scrapbooking supplies next.
Once you have mastered making owls, maybe you want to try making octopuses. Paint/decorate the tube first. Then cut slits to form tentacles. We rolled the tentacles by wrapping them around a pen.
What other creatures could you make?
Maybe some of you will get as addicted to turn trash into art as we are. 🙂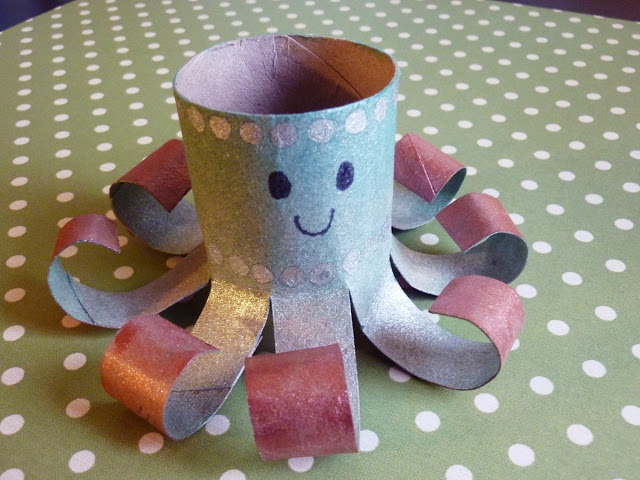 Thank you for these cute + simple craft ideas Sansku!
🙂
Have a great weekend everyone!