Last week on Facebook I mentioned how excited I was about this cool little gadget – the Fun Bites Shaped Food Cutter. One of my least favourite "mommy jobs" is cutting up food so I ordered this bad boy off Amazon and couldn't wait to try it out!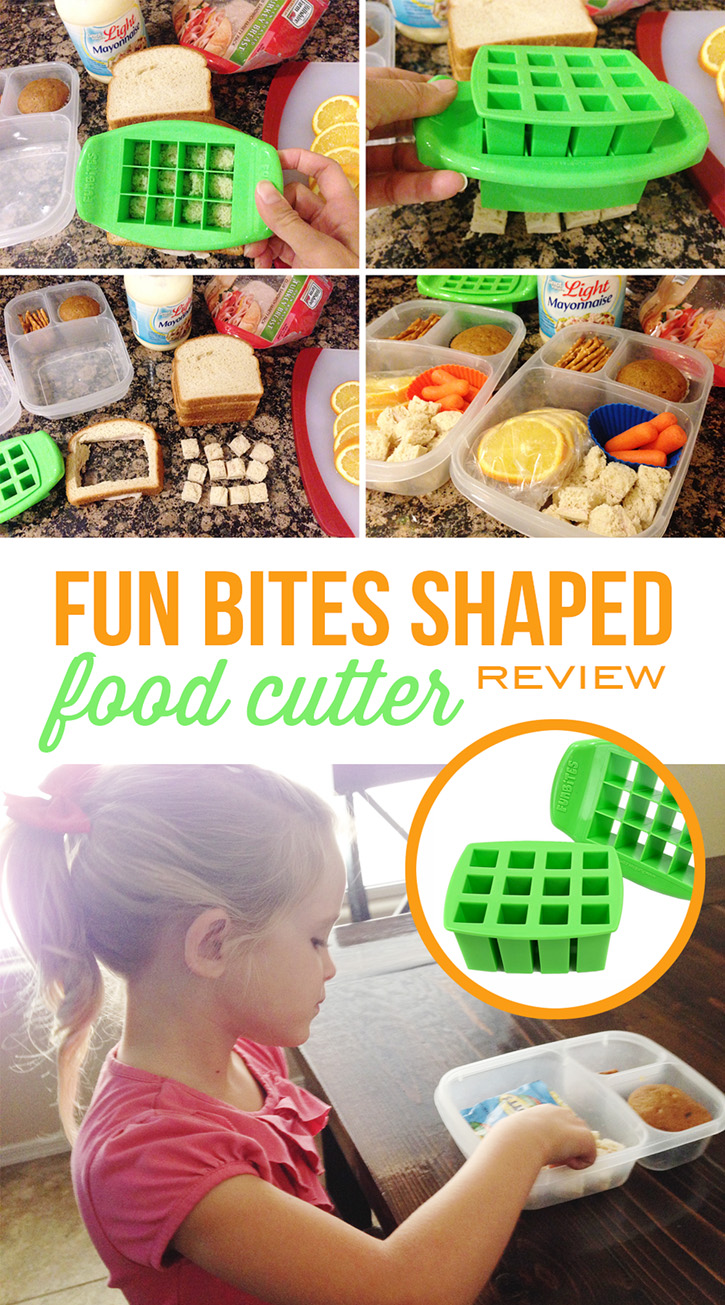 Our Fun Bites Shaped Food Cutter arrived over the weekend and I tested it out with the kids school lunches this morning and I'm happy to report — I loved it! It worked like a charm and my kids were thrilled about this simple (and easy) twist on their everyday sandwiches.
My thoughts on the FunBites Shaped Food Cutter:
-My kids really liked the fun, crust-less shapes it cut the their sandwiches into. It helped them get excited over something I always put in their school lunch!
-I liked the adaptor that easily pops the cut pieces out of the food cutter. Other cutters I've used have been tricky to get the cut pieces out once cut.
-I think the curved shape  of the FunBites cutter makes it so much easier to cut. That rocking motion makes all the difference. It sliced through our meat sandwiches easily.
-There is some waste that occurs around the edges of the sandwich where the food cutter doesn't reach if you're using larger slices of bread. If you're ok with that, fine, if not this product may not be for you. You can see how much sandwich is left around the edges in the bottom left image above.
-Did it cut the pieces as neat and tidy as the product photos? No, but it still did a great job in my opinion.
-I love that the fun bites food cutter is dishwasher safe. I used it, ran it through a cycle and it came out good as new!
I'm excited to use this handy little tool again and again! I can't wait to try it out on something other than sandwiches next time.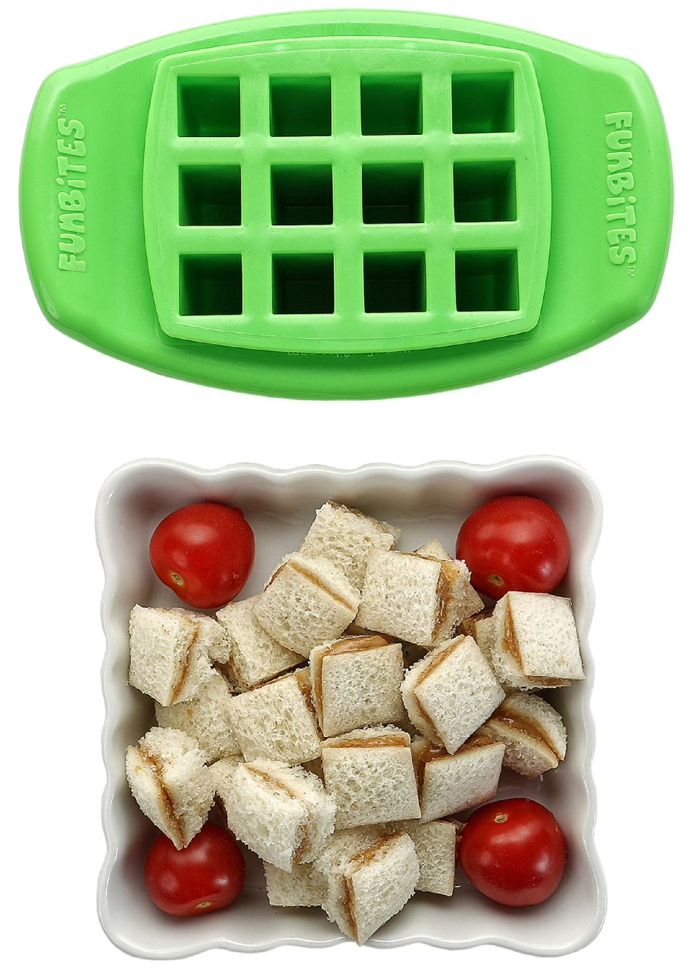 **This review is not sponsored. I saw this product and purchased it on my own because I thought it would be a great tool to have in the kitchen and I'm happy to say, I love it! 
For more school lunch inspiration you may be interested in these posts:
A weeks worth of Simple and Healthy School Lunch Ideas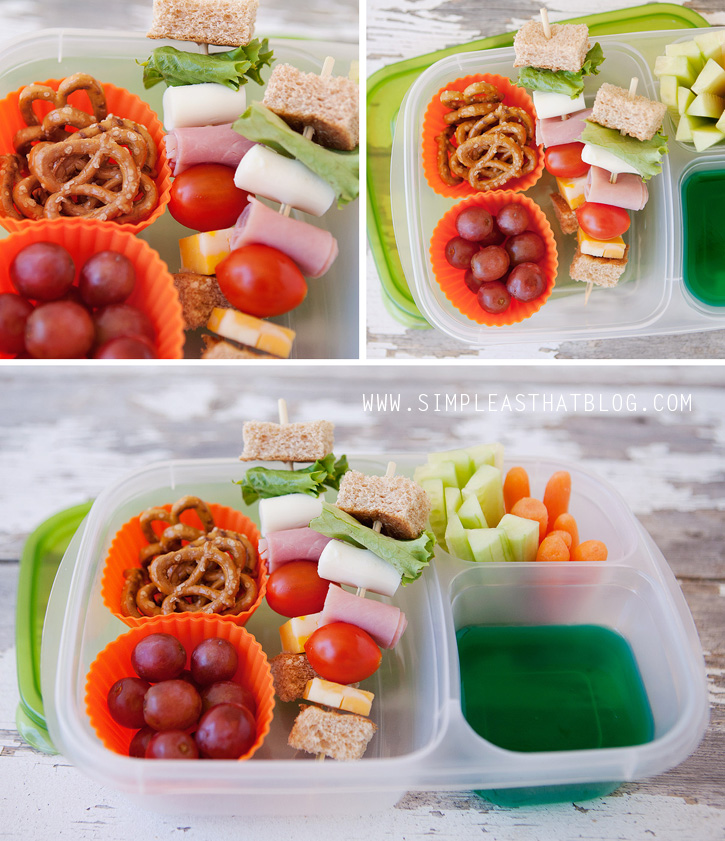 Pizza Buns Recipe, a Family Favorite for School Lunches
Easy Rudolph Christmas Lunch for Kids