I appreciate Thanksgiving and the opportunity it gives me to examine my life more closely and express gratitude for things that I so often take for granted. I may be feeling a little off centre, celebrating Thanksgiving in November, along with all of our American friends, but I couldn't let that stop me from creating a few quote cards focused on the meaning behind this special holiday.
I really enjoyed searching for quotes and putting these designs together. I found so many great reminders to live with thankfulness everyday. My favorite quotes mini album is slowly beginning to fill up and I love it more now that ever. When I need a quick pick me up, flipping through this little album filled with inspirational words seems to do the trick every time! You can read more about my album here and here.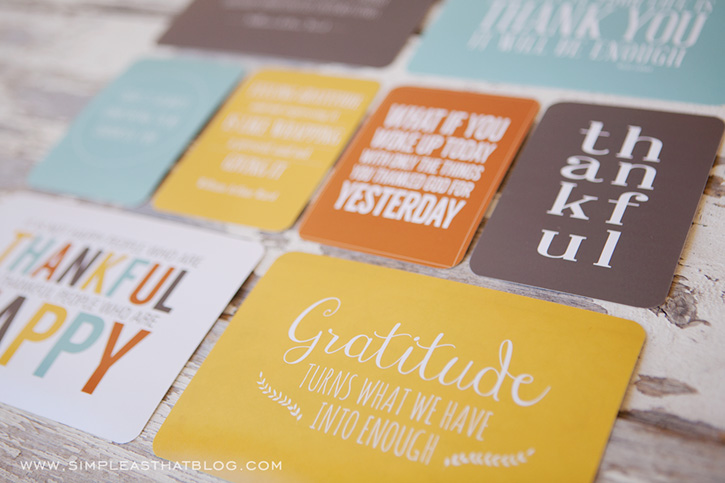 There are eight cards in the new Give Thanks Collection and you'll find a fun freebie that coordinates with the set that can be download right here. There are (4) 3×4 and (4) 4×6 cards included in the set and they come in PDF and JPG formats, making them easy to print at home or at your favorite photo lab.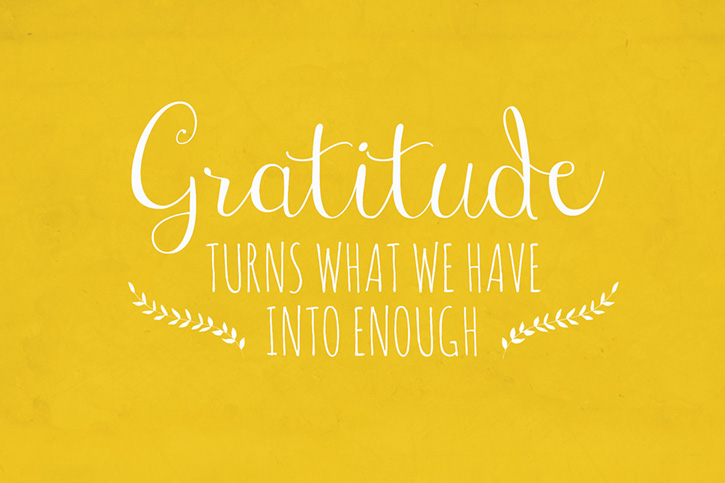 I hope you enjoy this collection as much as I do! I'm always on the hunt for new quotes that I can turn into cute printables. What is one quote that you would add to your favorite quotes album? I'd love for you to share in the comments and who knows, it may be included in my next set of printables!