We love to hike as a family and packing quick, healthy snacks with us on the trail is important to me as a mom. This homemade trail mix is great for providing little hikers with the energy they need along with good fats, fibre and protein!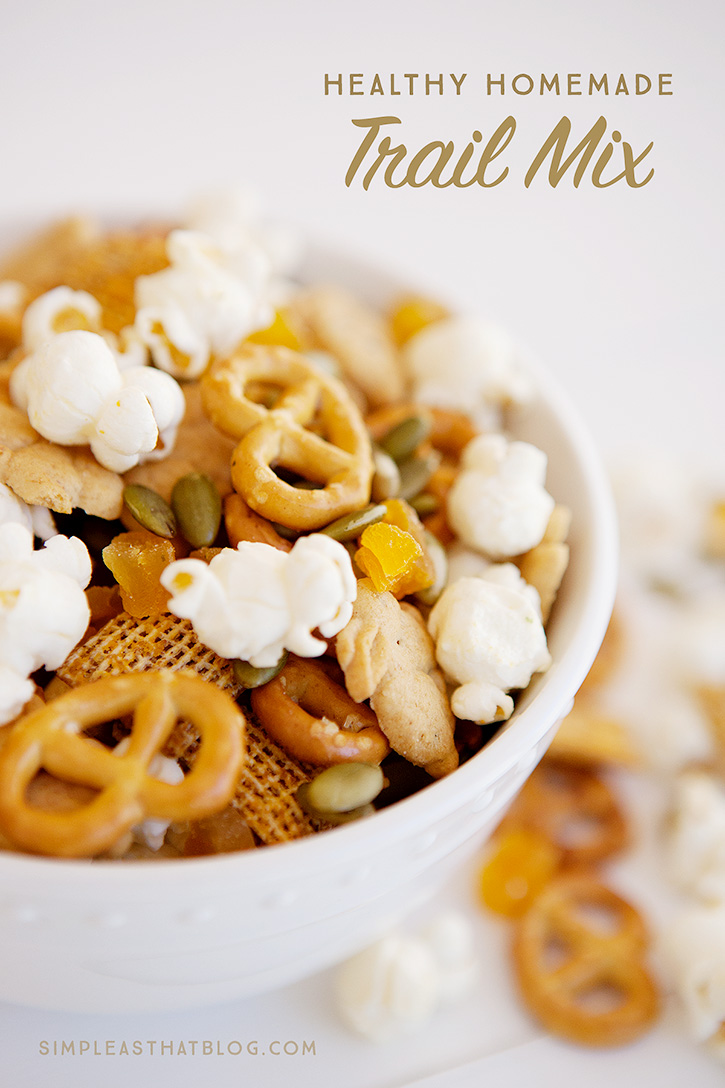 One thing that makes trail mix so great is the fact that it can be so easily customize to suit your families tastes. We have a tree nut allergy in our family, so we don't include nuts but pumpkin / sunflower seeds are  a must! Here are a few things we enjoy in our trail mix.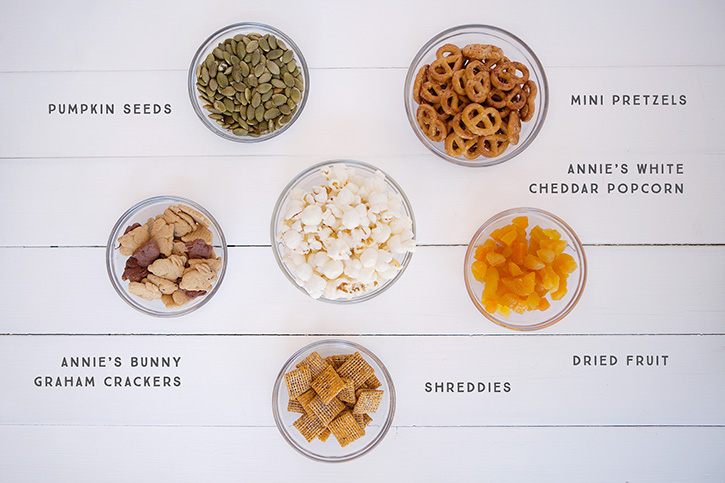 Ingredients
Annie's White Cheddar Popcorn
Annie's Homegrown Bunny Grahams
Mini Pretzels
Pumpkin Seeds
Dried Apricots, chopped
Shreddies Cereal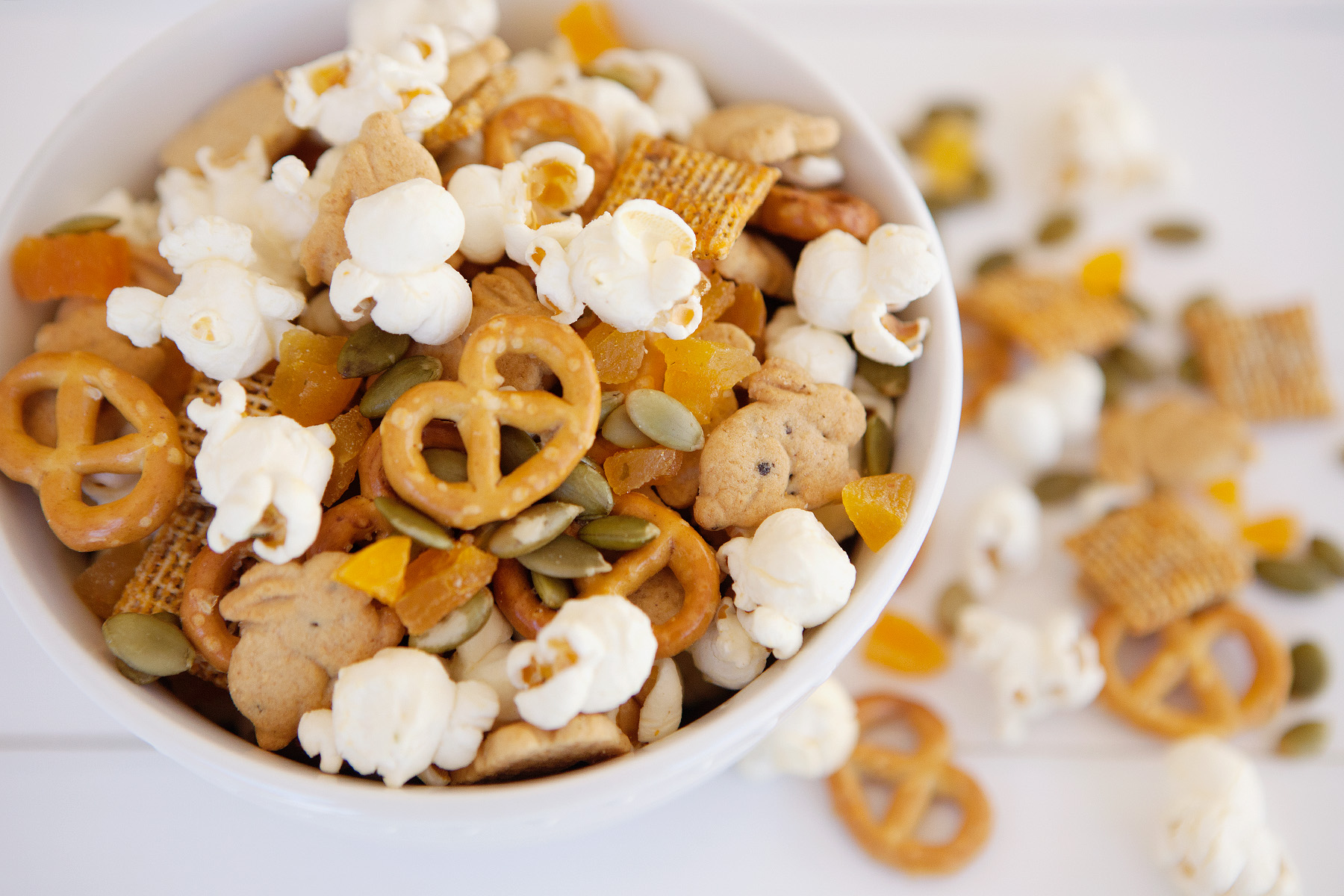 Directions
Measure out ingredients in equal portions. Mix together in a large bowl and place in ziplock bags.
Along with these ingredients you could also try adding vanilla chips, nuts, raisins, freeze-dried yogurt snacks, marshmallows, multi-grain cheerios, coconut chunks. The possibilities are endless!
My kids especially loved the Annie's White Cheddar Popcorn thrown in the trail mix I made. It's available exclusively at Sam's Club and our whole family loved the flavor!
This snack mix is perfect for on the hiking trail, road trips, school lunches or at the park. With lots of healthy ingredients that don't sacrifice flavor!
Here's a short video of use putting our trail mix together and my girls enjoying their snack while on the trail.
If you liked this post you might also enjoy…