Homemade Blueberry Cheesecake Ice Cream – a cool and creamy treat for warm Summer days! This cheesecake ice cream with a crunchy graham cracker and fruity blueberry sauce swirl, looks gourmet, but it's easier than you think!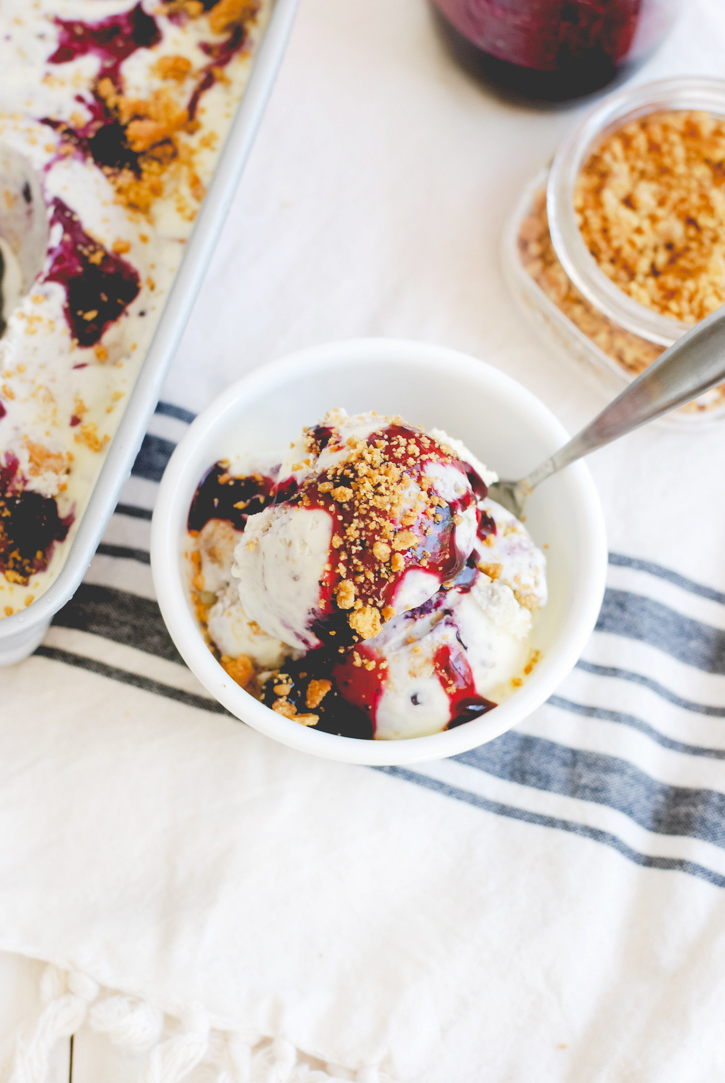 Hello, friends! It's Sara here, from Simply Happenstance! I am excited to share a childhood favorite with you today… perfect for the warm days of summer!
I love making homemade ice cream for my family. I enjoy the process of making a simple ice cream base and mixing in tasty add-ins to make the ice cream even more delicious! It always seems to taste so much better than store bought versions! Don't you agree?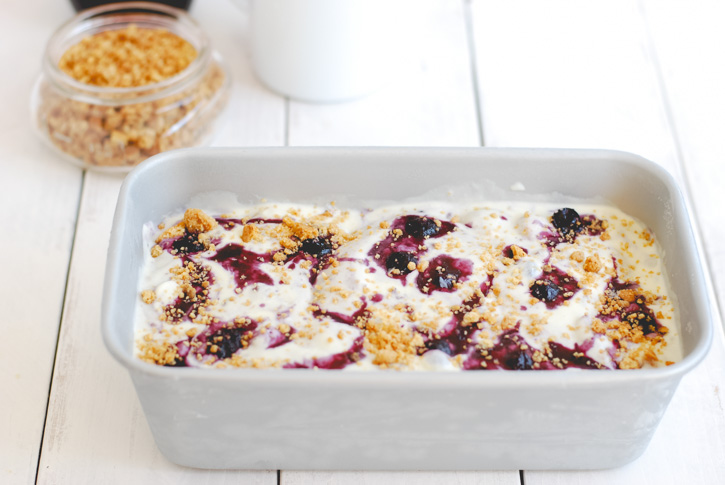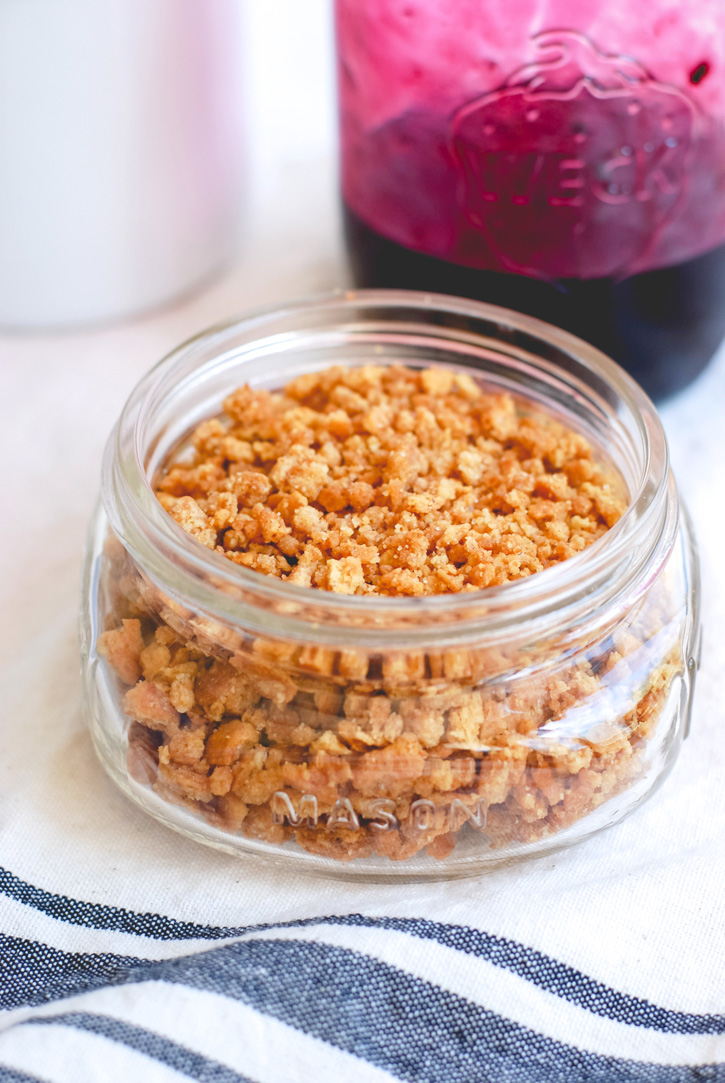 As a child, I have so many fond memories of being down at the boat docks in the Dana Point Harbor, in Southern California. I grew up racing our sailboat with my family. When we weren't sailing, we were typically fixing things on the boat. That always meant time at the marina, and sometimes… a trip to my favorite ice cream shop!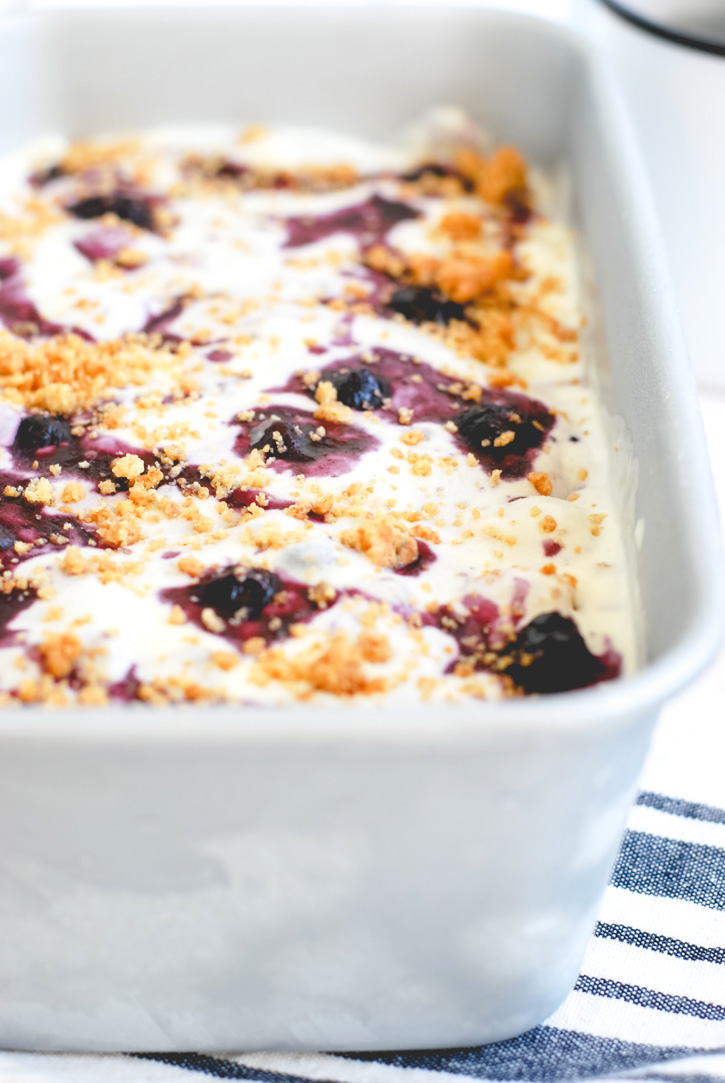 As a kid, my very favorite was the Blueberry Cheesecake Ice Cream! Although most kids tend to gravitate towards Cake Batter and Bubble Gum Ice Cream flavors, I always requested this one! I decided to churn up this favorite flavor combination for my own four kids to experience. Well… they LOVED it, and I hope yours will, too!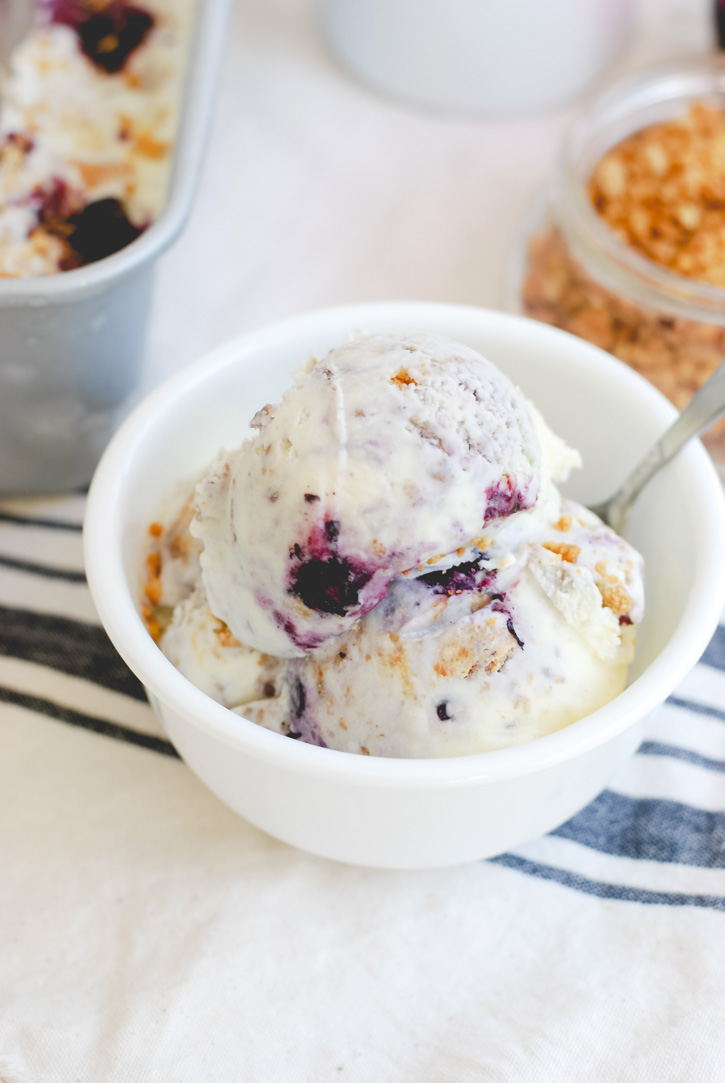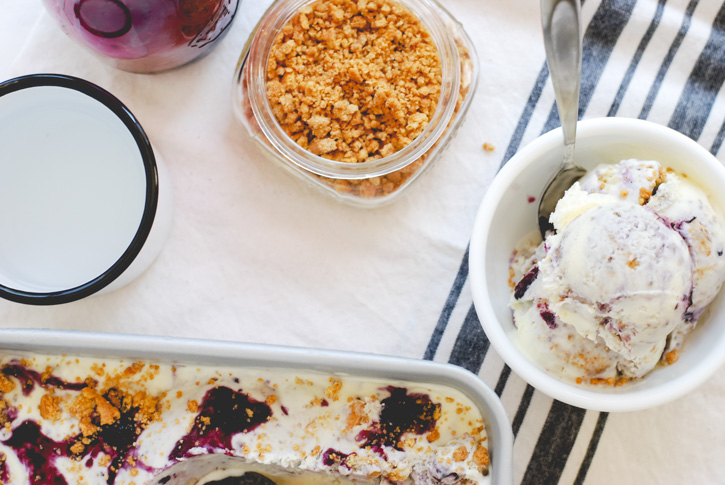 The flavors can't be beat — creamy cheesecake ice cream with a crunchy graham cracker and fruity blueberry sauce swirl!
Although this ice cream will always remind me of carefree days spent on the dock, I'm really looking forward to creating new memories, enjoying this with my kids, during the warm summer days ahead!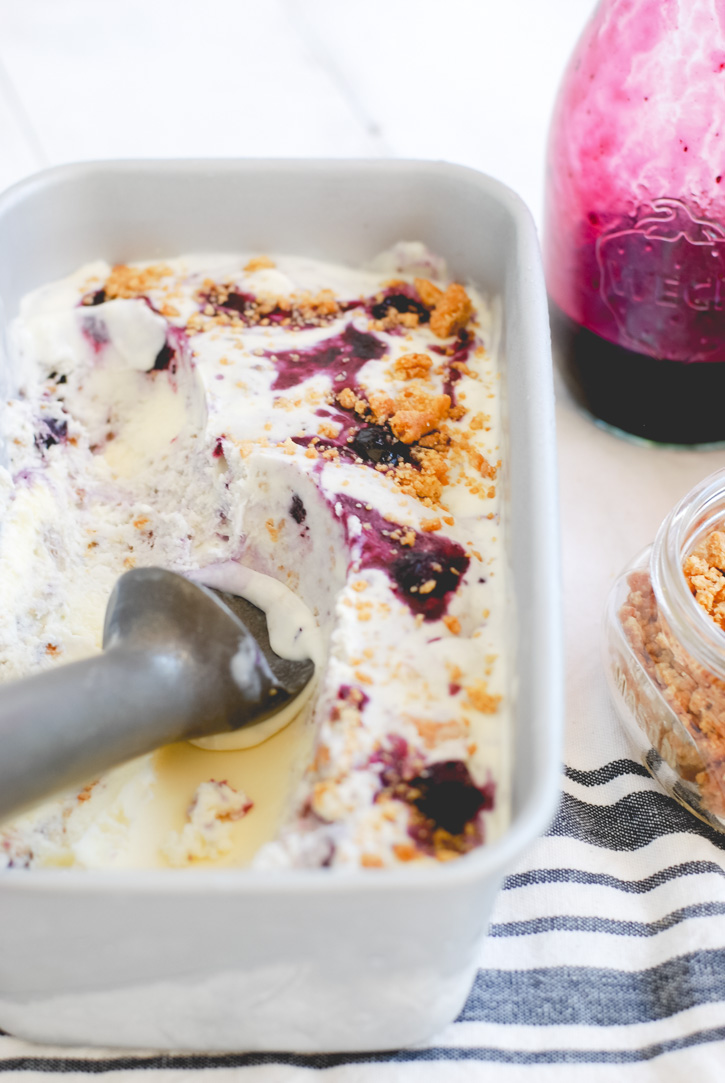 I truly hope you like the recipe! I'd love to know… what was your favorite childhood ice cream flavor? Maybe it will be my next source of ice cream inspiration (wink, wink)!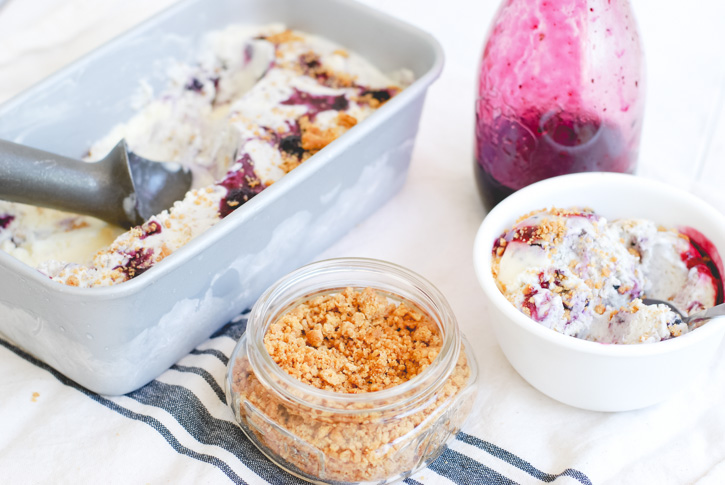 Homemade Blueberry Cheesecake Ice Cream
Author:
Recipe adapted from Taste of Home
Ingredients
FOR THE BLUEBERRY SAUCE:
½ cup sugar
1 tablespoon cornstarch
½ cup water
1¼ cups fresh or frozen blueberries
1 tablespoon fresh lemon juice
FOR THE GRAHAM CRACKER MIXTURE:
1⅛ cup of graham cracker crumbs (about 18 squares)
1 tablespoon sugar
¼ cup butter, melted
FOR THE ICE CREAM BASE:
1½ cups sugar
1 package (3.4 oz.) instant cheesecake or vanilla pudding mix
1 quart heavy whipping cream
2 cups whole milk
2 teaspoons vanilla extract
Instructions
In a medium saucepan, combine sugar and cornstarch. Gradually stir in water until smooth. Stir in blueberries and lemon juice. Stirring occasionally, bring to a boil. Reduce heat; simmer, uncovered, for 5 minutes or until slightly thickened, stirring occasionally. Cover and refrigerate until chilled.
Place graham cracker squares in a large zip block bag. Using your hands or a rolling pin, crush the crackers until they resemble coarse crumbs. In a large bowl, combine the cracker crumbs and sugar. Stir in melted butter. Pat into an ungreased 15-in. x 10-in. x 1-in. baking dish. Bake at 350° for 5-7 minutes or until lightly browned. Cool completely.
Meanwhile, in a large mixing bowl, whisk the ice cream ingredients together. Fill ice cream freezer cylinder two-thirds full; mix according to manufacturer's directions. (I used a Cuisinart Automatic 1.5 quart Ice Cream Maker. I churned my ice cream for approximately 22-25 minutes. Read your ice cream maker directions, and set time accordingly.)
In a large (freezer-safe) container, layer the ice cream, graham cracker crumb mixture and blueberry sauce (2-3 times); swirl. Freeze for at least 2 hours prior to eating.
Yield: 2 quarts.
NOTE: Since my ice cream maker has a 1.5 quart capacity, I simply filled the ice cream freezer bowl ⅔ full to make sure it did not overflow when churning (the recipe makes 2 quarts). I churned the rest later; however, if you have remaining ice cream mixture, it would also make delicious pudding popsicles!
Notes
Adpated from Taste of Home: http://www.tasteofhome.com/recipes/blueberry-cheesecake-ice-cream