Homework Helpers: Homework Basket – Create a basket with all of the necessary homework supplies in one place.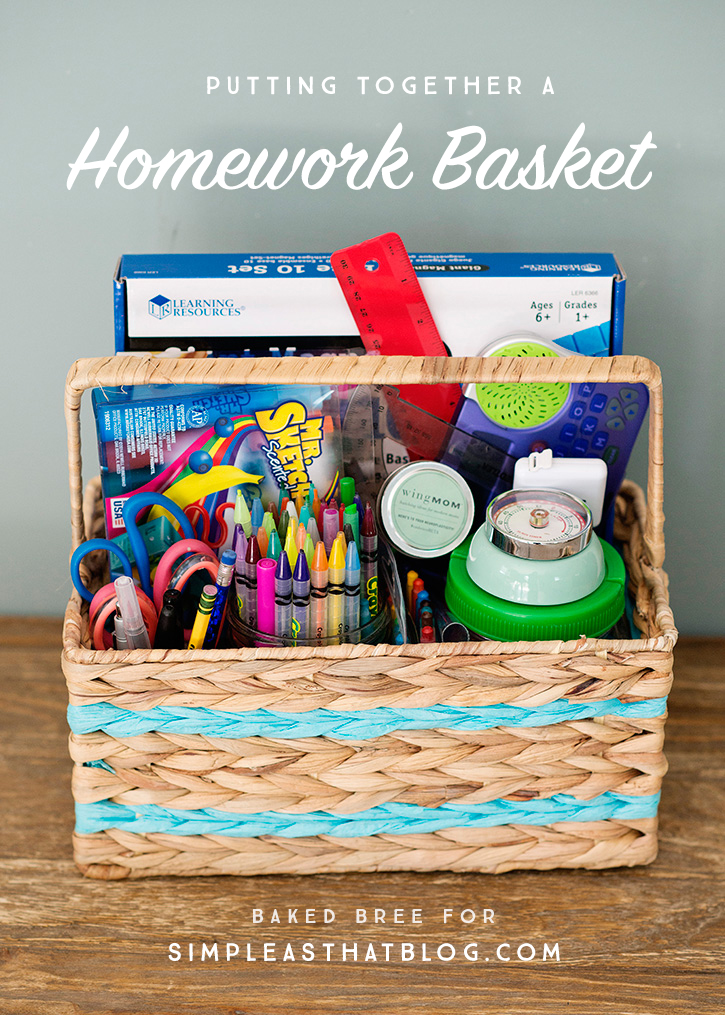 Back to School time is here and that means homework. I don't know about your house, but homework time can be crazy. My littles get home from school at 4pm and we have about an hour before activities start. One thing that has saved me from ripping my hair out is having a homework basket.
Our homework basket has everything we need to get through homework time. No searching for a ruler, a sharpened pencil, a protractor, or a glue stick. Everything in one place. And let me tell you, this have saved us from some after school tears, mainly mine.
Over the years some of the contents have changed, but for the most part this is it. We keep it on a shelf in our mud room and everything goes back into the basket when homework is done.
(A great book on homework and strategies is called Homework Made Simple by Dr. Ann Dolin. I've heard her speak and she has changed our lives.)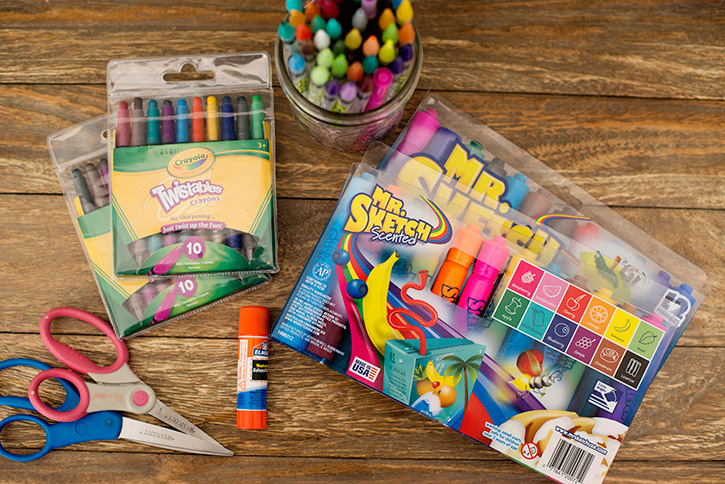 Art supplies:
Scissors
glue/glue sticks
markers
colored pencils
crayons
markers
highlighters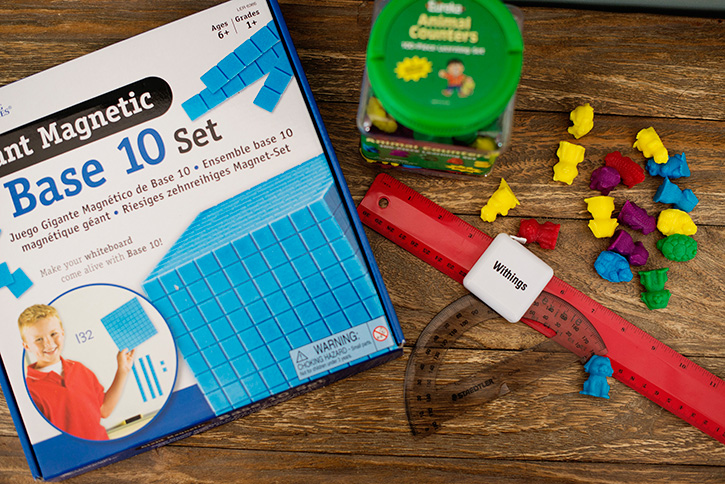 (Having some math manipulatives at home has been immensely helpful for my little ones. Especially counters. You can use them for so many things. Base 10 sticks are also incredibly helpful. That is a tough concept for little ones and being able to see and touch it cuts down on frustration. For both them and you.)
Math supplies:
rulers
protractors
coins
clock face
number line
measuring tape
calculators
counters
Base 10 set
A talking dictionary has cut down on the "Mom, how do you spell?….". They type in how they think the word is spelled and they are given options and they can pick the correct spelling. I love this tool. It is not cheap, but we have had this one for 3-4 years and it is worth every penny.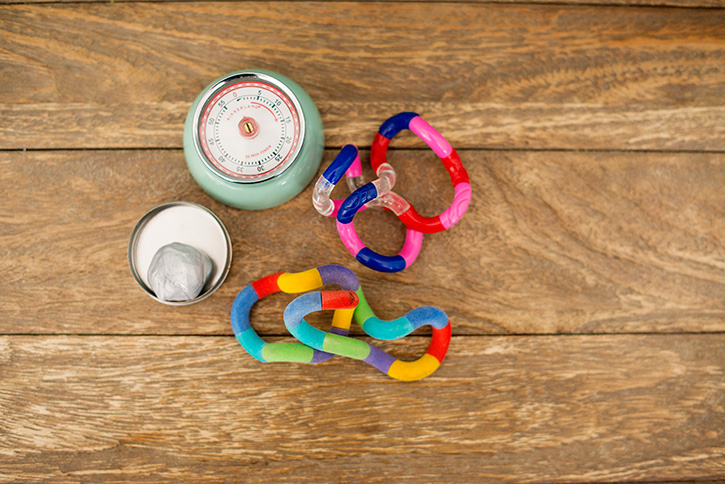 Time Management and Staying On Task:
a timer – No more "How many more minutes do I have to read?". I have a different colored one for each child.
Tanglers – put one in your child's non-dominant hand when they are having a hard time staying on task. Magic!
Silly putty – Same idea as the Tangler. (I have a hard time concentrating sometimes and I like to play with this when I'm listening to something. I always keep some on my desk.)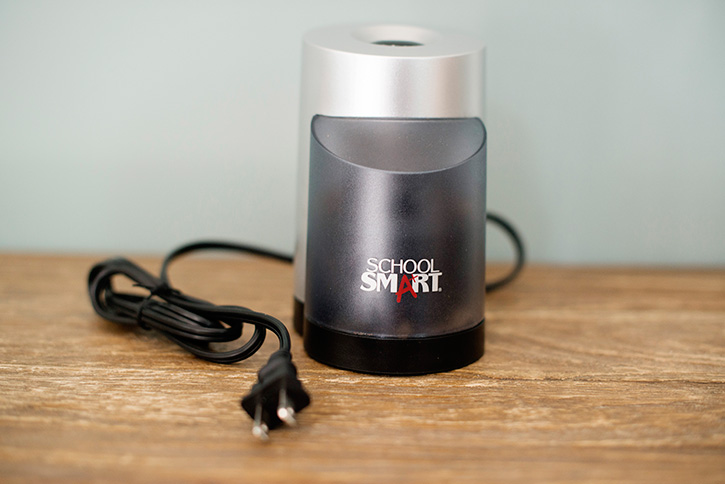 The big gun – the electric pencil sharpener. How many times have you searched your house high and low for a sharpened pencil? I have tried many, many inexpensive electric sharpeners and they usually die by October. I splurged on this one and have never looked back.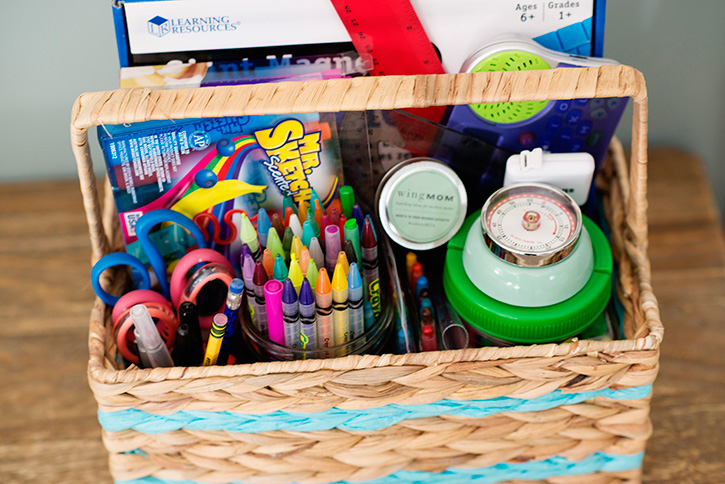 Every summer, I go through the basket and add and replace as needed. It is single-handedly the best thing that I have done to tame the homework beast.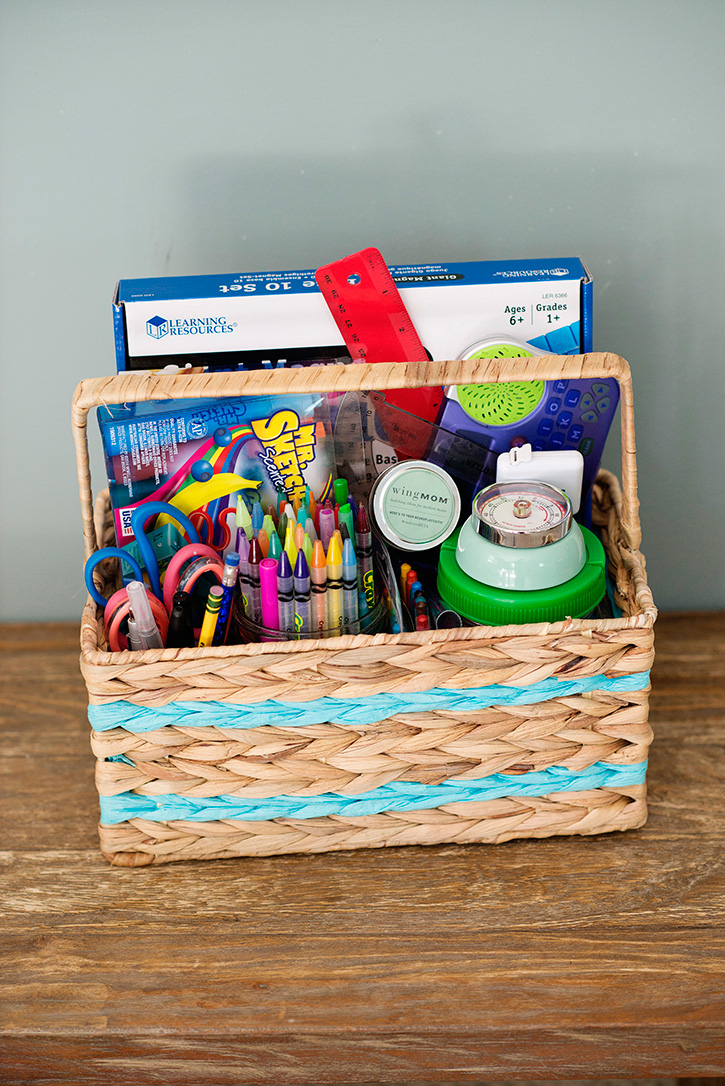 What homework helpers have you found that help with the afternoon homework struggle?