Today I wanted to pop in and a share with you how to make Flourless Peanut Butter Banana Blender Muffins. This recipe couldn't get any easier my friends and it's a now a go-to in our after school snack rotation! They're delicious and can be thrown together in a snap with just a handful of ingredients you're sure to have on hand.
We tried these muffins for the first time a week ago and we've made them 3 times already since then! My husband is currently on a Keto-based diet (follow along with recipes I've been trying via our Instgram stories) and I was on the hunt for some low-carb recipes when I came across these flourless peanut butter banana muffins that can be made in the blender.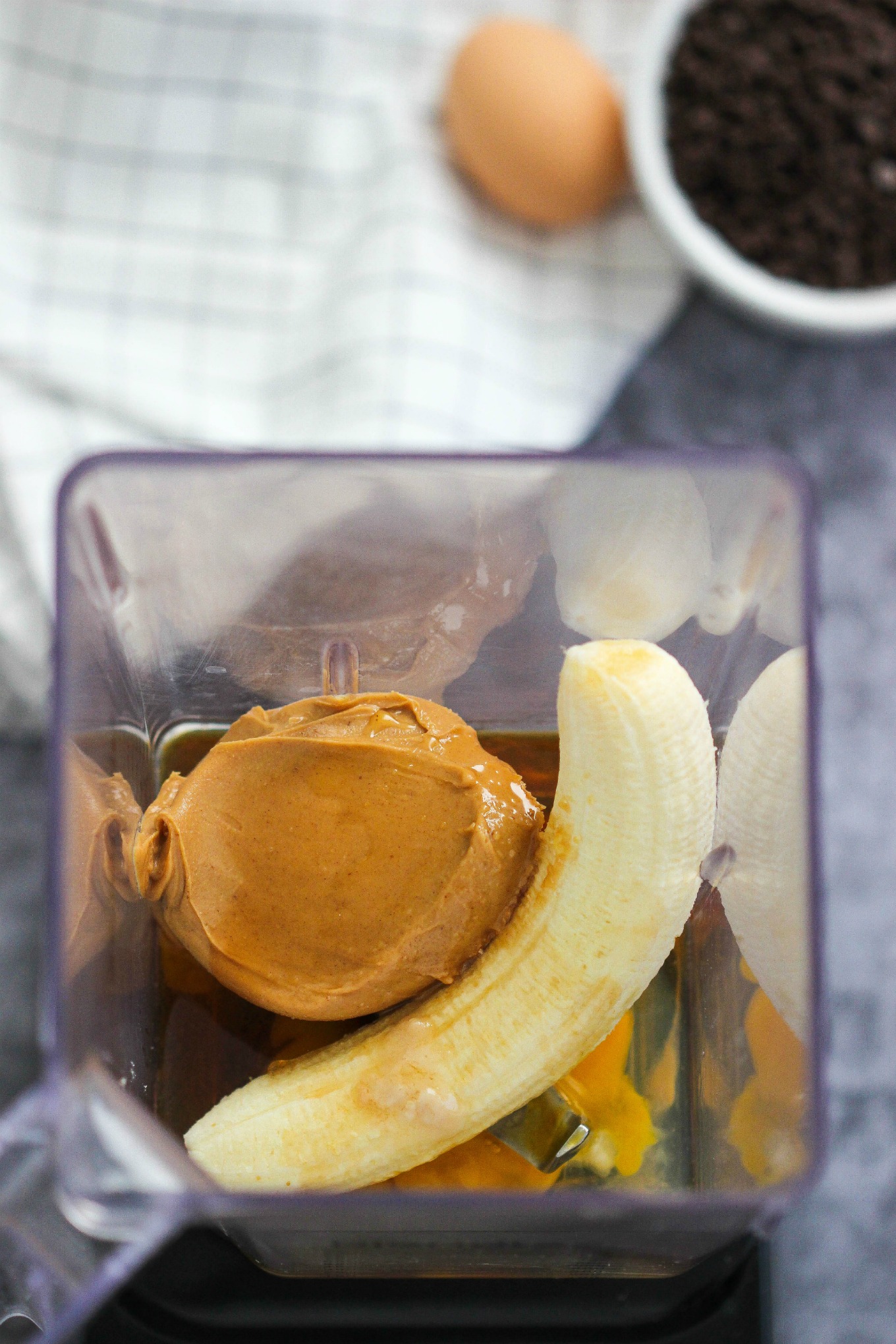 They're so incredibly simple to make and I love that they're made without any added sugar – you use honey to sweeten them. My kids were a little skeptical when they saw me making them in the blender but when they finally tasted them they loved them!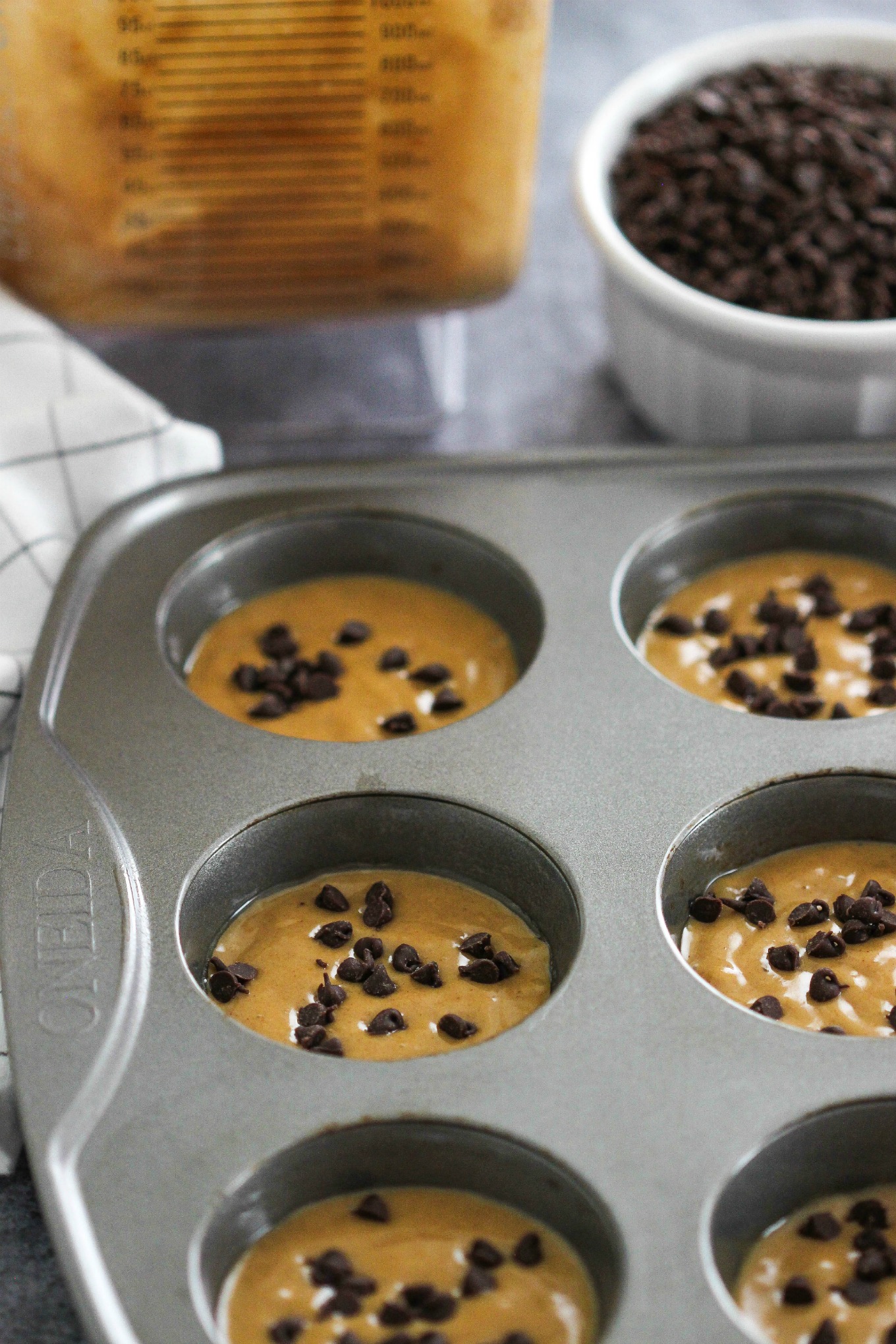 They're one of those recipes that you can make anytime because the common list of ingredients are sure to be kicking around your kitchen. Nothing fancy here – just a short list of common, healthy ingredients.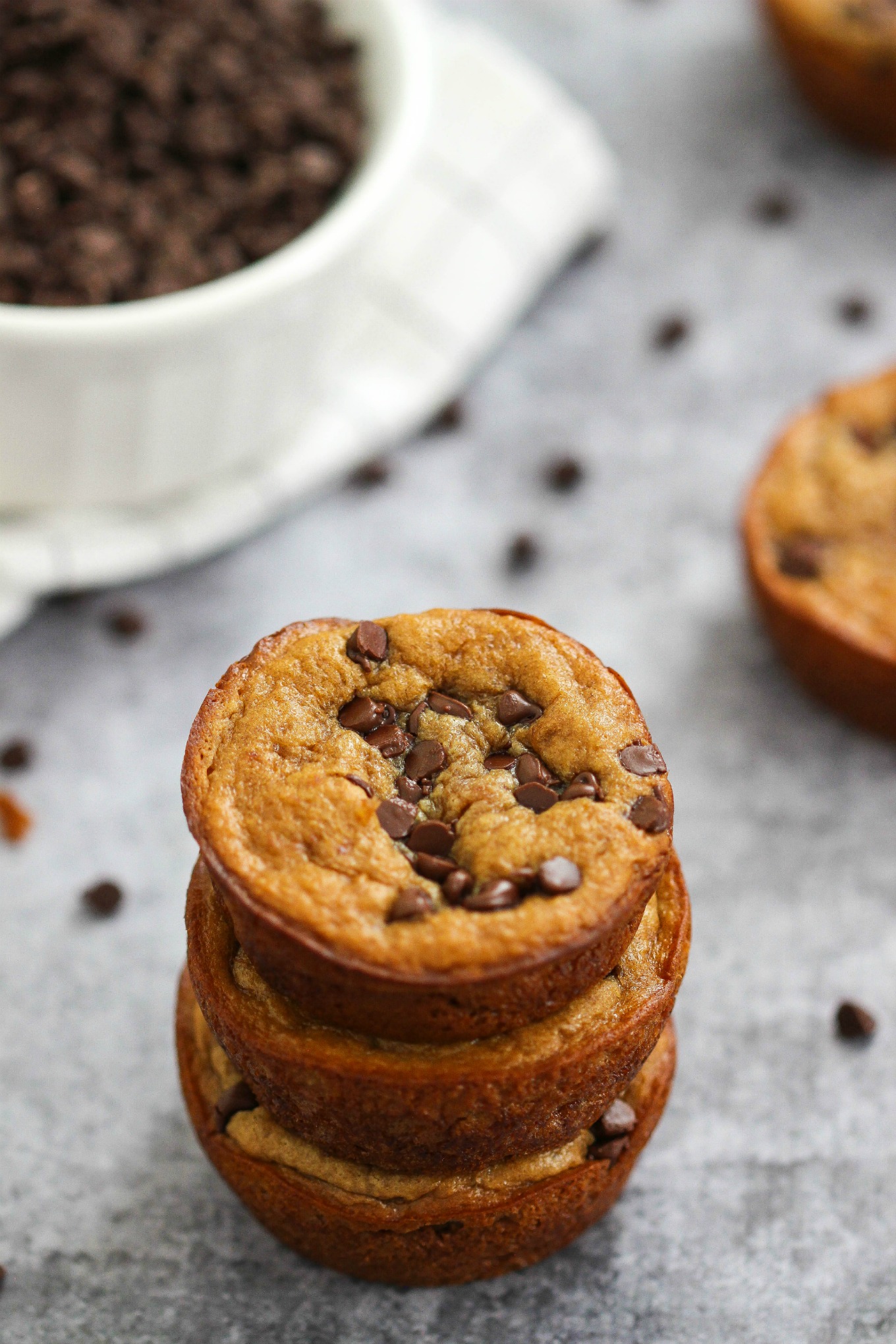 How to Make Flourless Peanut Butter Banana Blender Muffins
Flourless Peanut Butter Banana Blender Muffins
Ingredients
1 Banana
¼ tsp Baking Soda
pinch of Sea Salt
1 tbsp Vanilla Extract
1 Egg
3 tbsp Honey
½ cup Peanut Butter or Almond Butter
½ cup Mini semi-sweet Chocolate Chips
Instructions
Preheat oven to 400F
Blend all ingredients, except for the chocolate chips.
Grease muffin pan or use cupcake liners (they have a tendency to stick)
Fill muffin cups then sprinkle a few mini chocolate chips on the top of each muffin.
Bake for 7-9 mins. Makes 8-10 regular size muffins or 20-22 mini muffins.
If you give these muffins a try you'll have to let me know how you like them! Omit the chocolate chips if you'd prefer or try these
no sugar added dark chocolate chips
instead. The fact that no flour is used in this recipe makes them gluten-free so that's another win!
If you liked this post you might also enjoy…