"Look at these pretty flowers, Mama!"
We had pulled over on the side of the road just to honor her request to explore a field of wildflowers.
The flowers were everywhere—a common weed, really—but she was mesmorized.
She is the child who is forever collecting flowers, sticks and leaves on our walks and hikes. We often have to limit her "treasures" or our backpacks would be full to overflowing. On our most recent hike, she hid rocks in her boots so she could get them home without us noticing.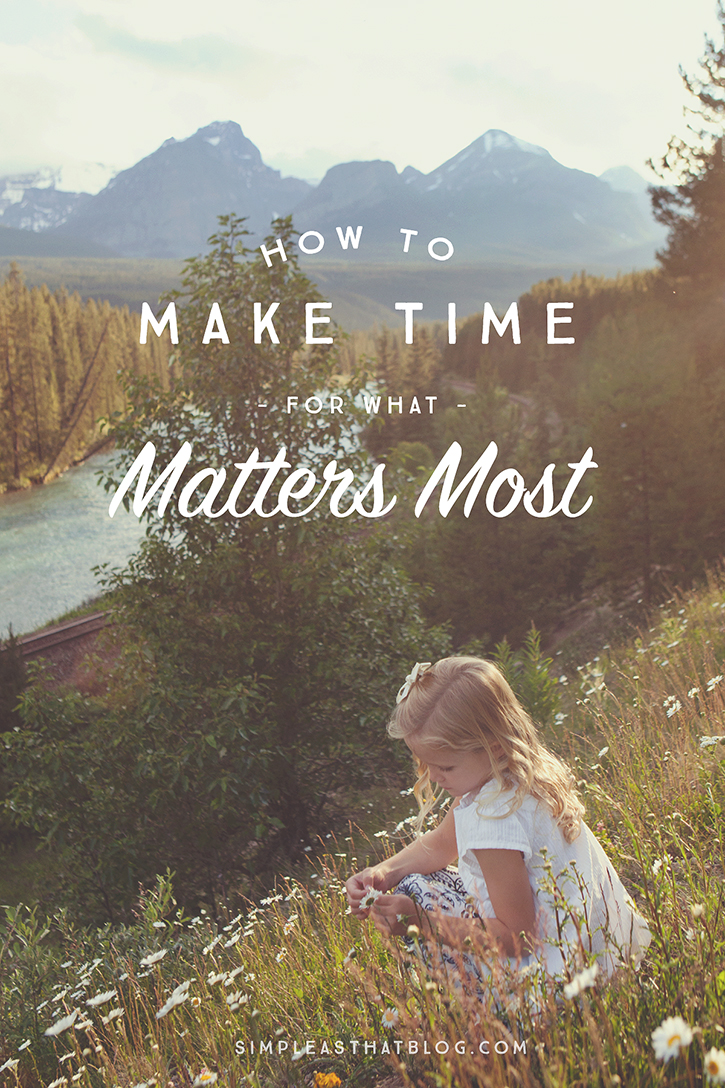 She's delighted by the smallest things, and when I let myself catch her zest for living, I'm immediately brought back to what matters most to me.
Except too often I find myself distracted, unable to dwell in the moment with her and really see that flower through her eyes.
Even though I know these are the exact moments I want to treasure, it's so easy to hustle them along, to not see them as important.
I want to change that.
If one of your goals this year is to devote more time to the parts of your life that you most want to nurture, then here are five ways to help you follow through.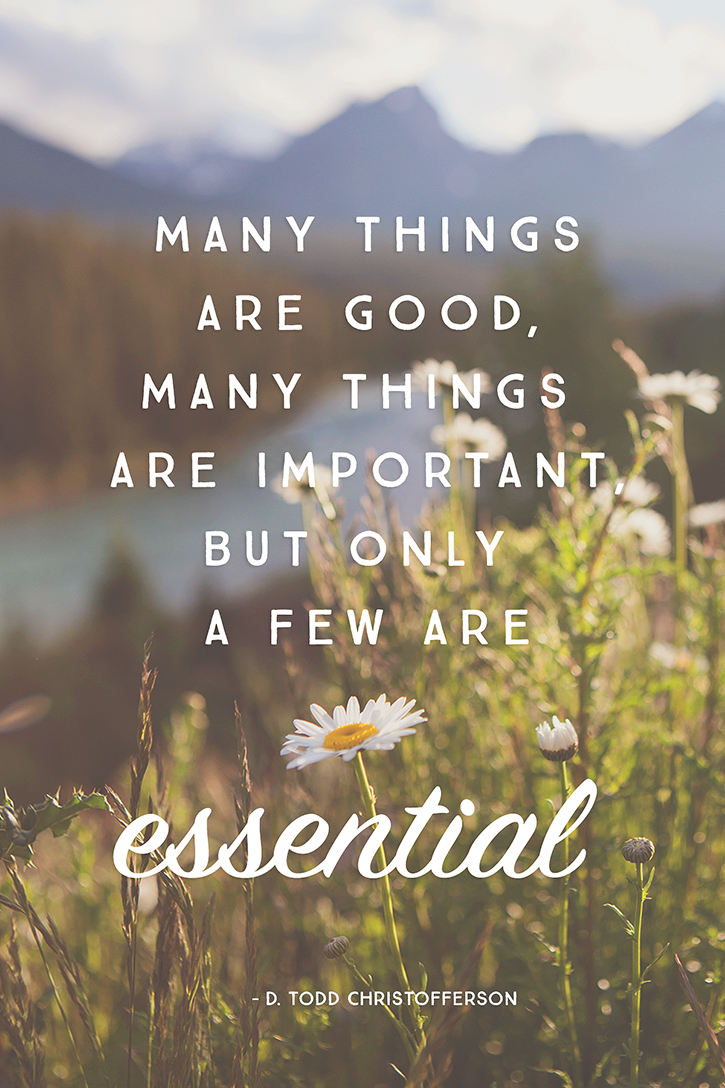 How to Make Time for What Matters Most
1. Identify what matters to you. 
It may be the most obvious step, but it's also the most essential. You can't make time for the good stuff if you aren't crystal clear on what the good stuff is. What matters to you? A satisfying career, a life full of creativity, your faith in a higher power, the people who surround you?
You may consider writing a personal or family purpose statement to help you pin your core values down.
Knowing your core is essential to creating a life that reflects it.
2. Follow the rule of three.
Productivity expert and author of The Productivity Project, Chris Bailey says that our brains are conditioned to remember things in threes. At the start of each week (or every day if you're ambitious), write down your top priorities for the week. Make sure they line up with your values, and then keep coming back to them all week long.
3. Identify and re-think low-value tasks.
Look at your typical to-do list and think about which tasks aren't contributing to the work and values that really matter to you. Consider any tasks that can be delegated, automated, overhauled, or dropped.
For example, could you make some room in the budget for a meal delivery service (like Blue Apron or Munchery)? Could your kids get by with fewer baths? Could you automate more bill payments?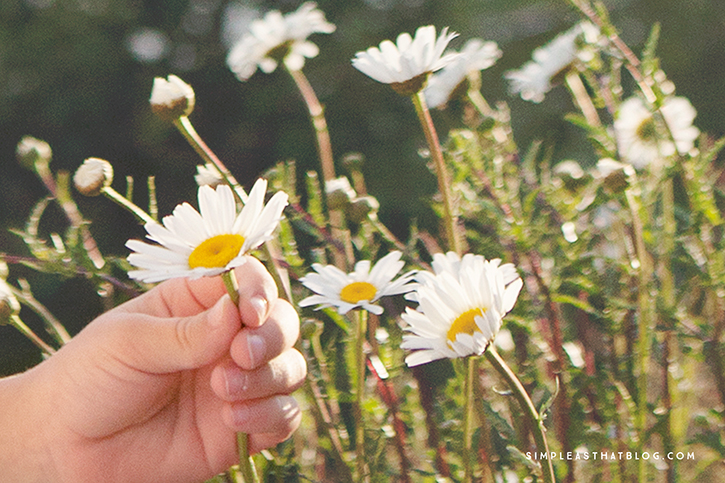 4. Utilize the fringe hours.
Jessica Turner, author of The Fringe Hours, encourages women to take pockets of time they already have and use them for the things that really matter to them.
For instance, before your brain is whirling with the minutia of a normal day (shuttling the kids, making it to work on time, picking up the dry cleaning…), could you take 30 minutes to yourself while the house is quiet?
Other pockets of time include your child's quiet time or a solo outing on the weekend while your spouse holds down the fort. Even a commute or a carpool line can be made more meaningful by listening to podcasts or books on a subject you care about.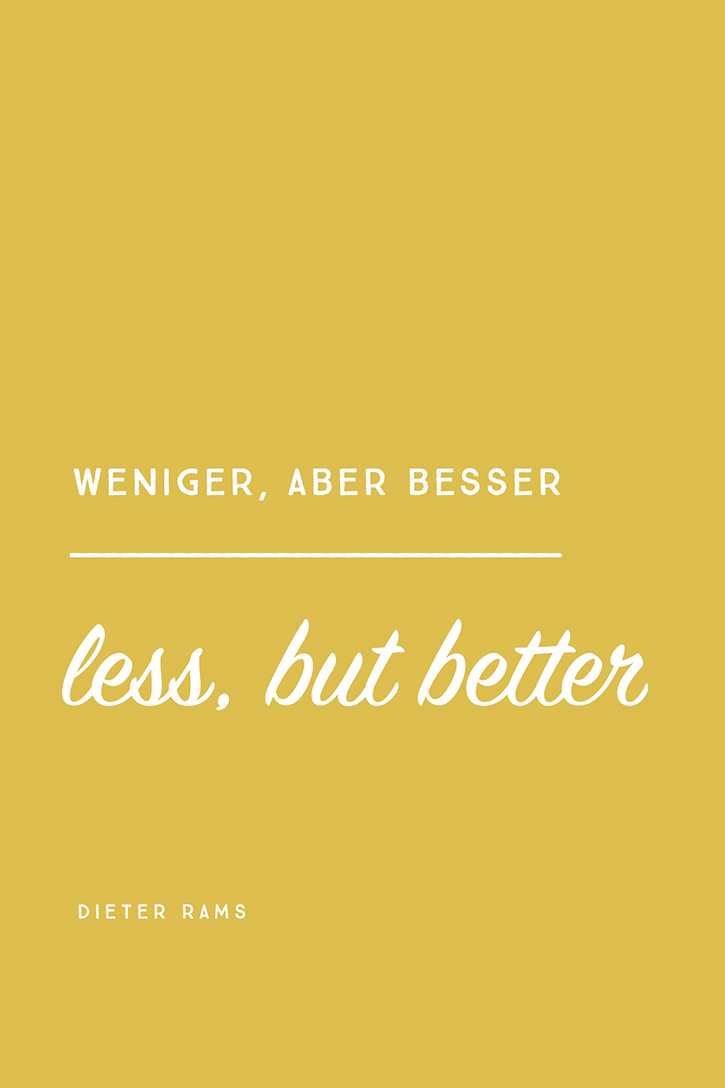 5. Consciously let something go for a season.
Freeing space in my life often helps me see my priorities more clearly. Busyness tends to blur the line between what is important and what really isn't. For ideas, check out this post on 12 Things to Edit from Your Life for a season.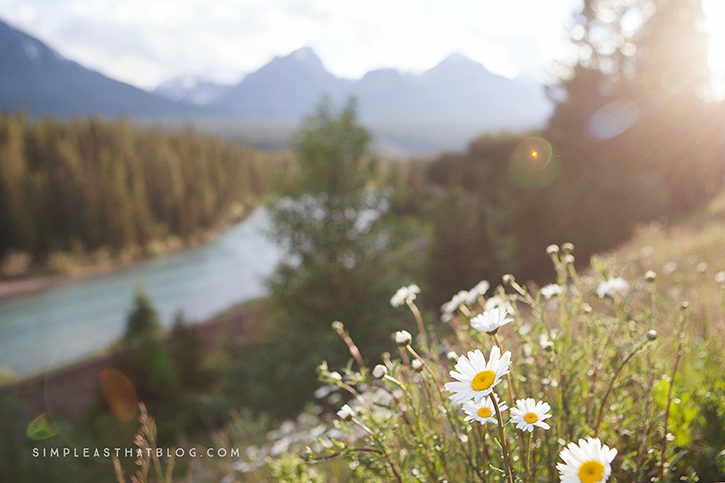 ---
I love a quote from Jonathan Winters: "If your ship doesn't come in, swim out to it." 
That's exactly how I see living a life that is full of purpose. That kind of life doesn't often fall into our laps. It's something we have to work for. I hope these ideas help you make strides toward living the life you really want this year!