The other day I was searching through photos when I came across some pictures of my children's very first Christmas's. My daughter sat in a small pile of torn gift wrap with a joyful smile. My son in his Christmas PJ's, occupied with a simple gift. As I scrolled through those photos I felt a small lump in my throat and I held back a tear. Those were the days.
The days when the crinkly sound of wrapping paper was magical and boxes were more interesting than an actual gift. Where the memories came easy and the days were more simple.
How I long to go back to that time!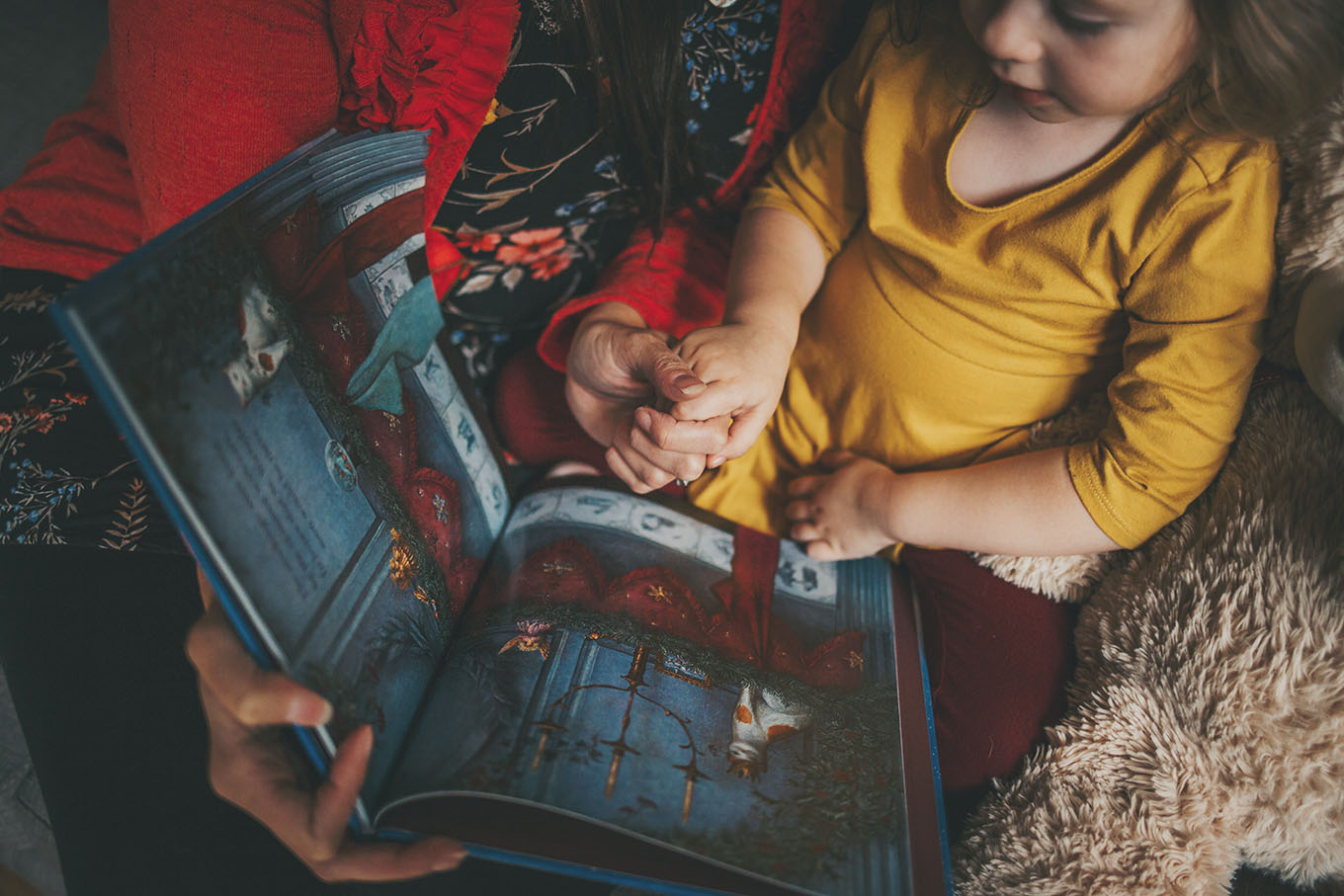 Photos courtesy of Stephanie Michaelis Photography
As my children have grown older the days seem to be slipping by. Life feels busier and my mom-heart pleads for me to slow things down—to savor each season I get with my kids. For although I still have them in my home, it won't be long until they are grown.
I'm feeling the pressure to make our time together count. To bottle it up and make it special. To create a memorable and magical Christmas for my kids. And although I sometimes long to do ALL that the season has to offer, I'm understanding that doing it ALL doesn't necessarily mean that we'll make MORE memories. In fact, I'm learning that the opposite is true.
It's in the rushing that we miss the magic.
Scaling back the extras is truly how we can uncover more room to savor, enjoy, and remember these holiday moments we get with our kids. To dive into the warmth of the season and make it the most memorable yet.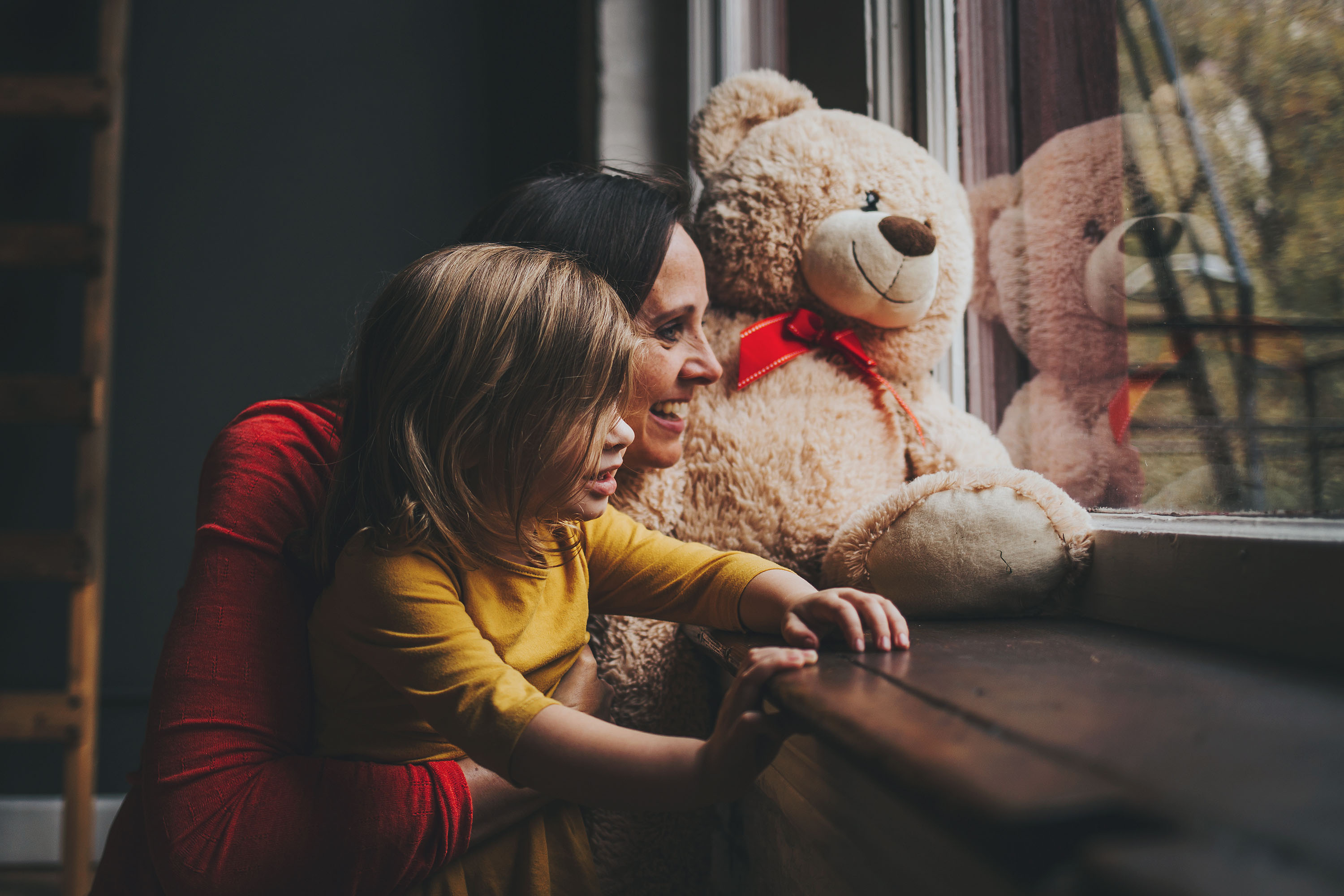 How to Slow Down and Savor This Season With Your Kids
1. Do less. You don't do more to invite the spirit of Christmas into your life—you do less.
2. Focus on fewer, but more meaningful traditions.
3. Plan ahead. Planning ahead equals more mental energy for the things that matter most.
4. Let go of perfection. Find joy in the doing things "good enough".
5. Know that simple and quiet are okay.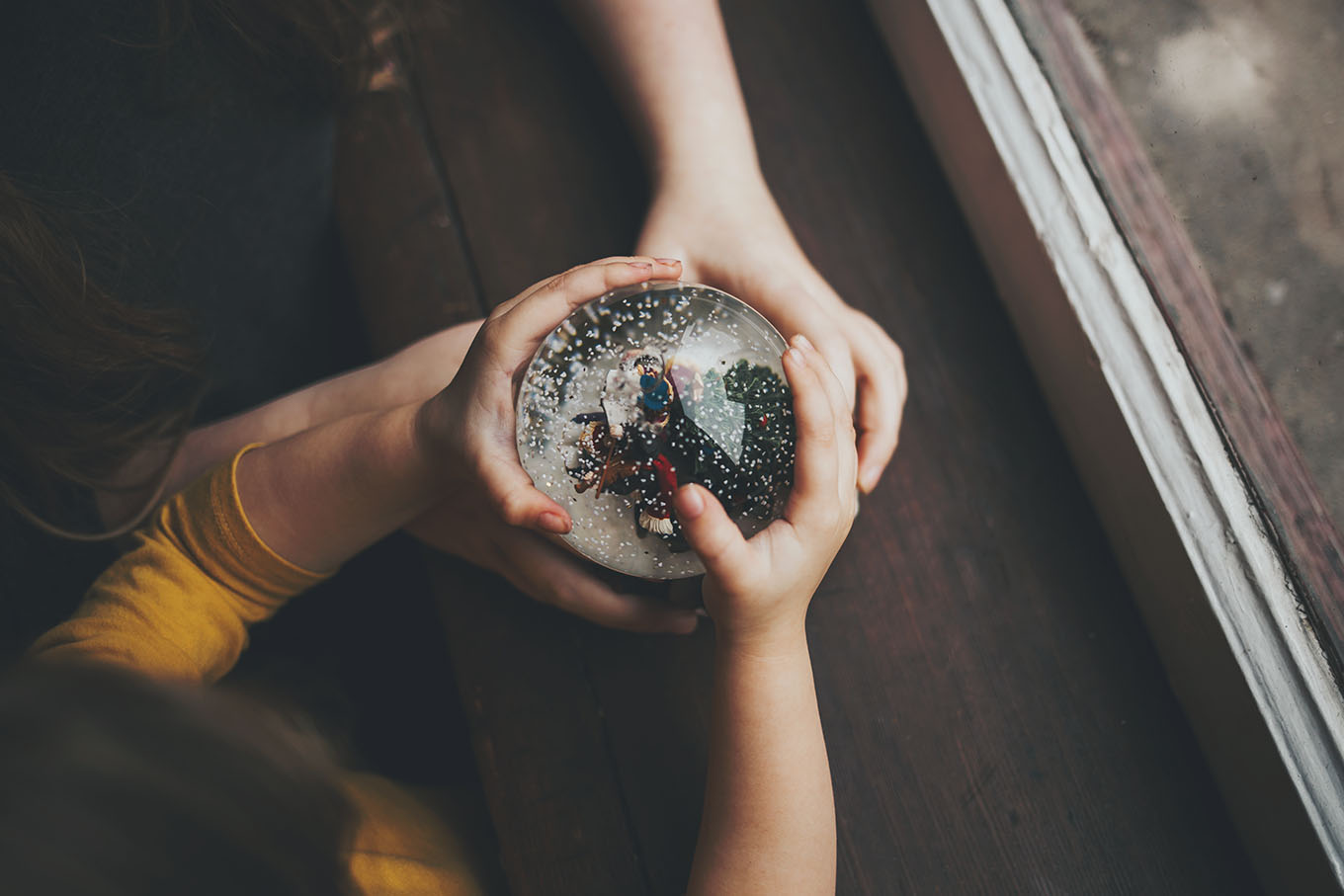 6. Snuggle on the couch and read books by the light of the Christmas tree.
7. Sit with your kids at the kitchen table and drink hot cocoa. Talk with them. Laugh with them.
8. Spend less time in stores and more time at home.
9. Focus less on gifts and more on the true spirit of Christmas.
10. Make cookies just for you and them.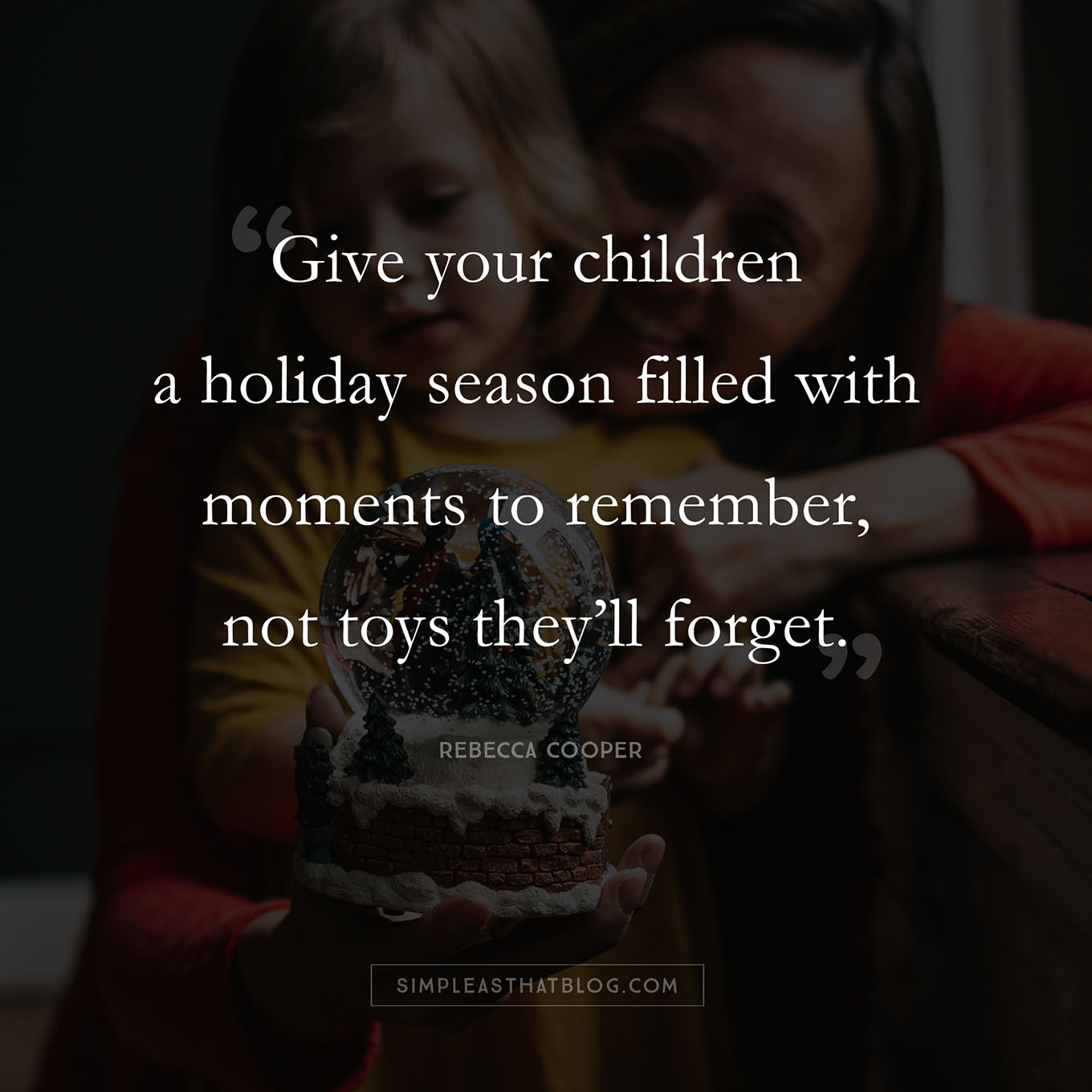 11. Have more dinners at home instead of visiting overly-busy restaurants.
12. Notice the sights, the sounds, the smells, the way your kids light-up at the most unexpected times.
13. Bundle up and play in the snow, or go for a slow walk.
14. Drive around and look at holiday lights.
15. Reminisce about old memories – tell family stories.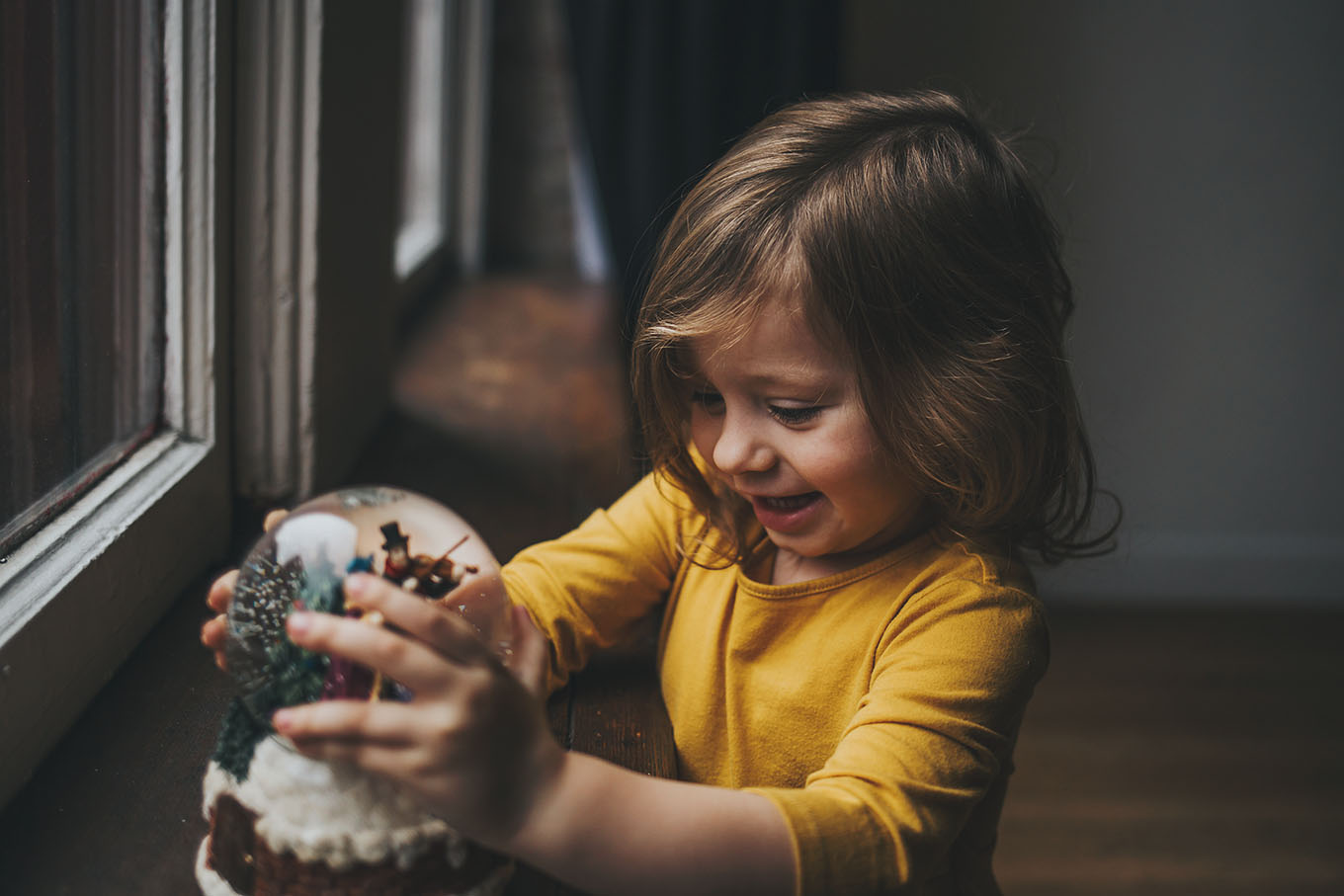 16. Capture the moments, but live in the moment too.
17. Give the gift of experience over things.
18. Volunteer together at a place of need.
19. Watch your favorite holiday movie together.
20. Disconnect from social media for a day.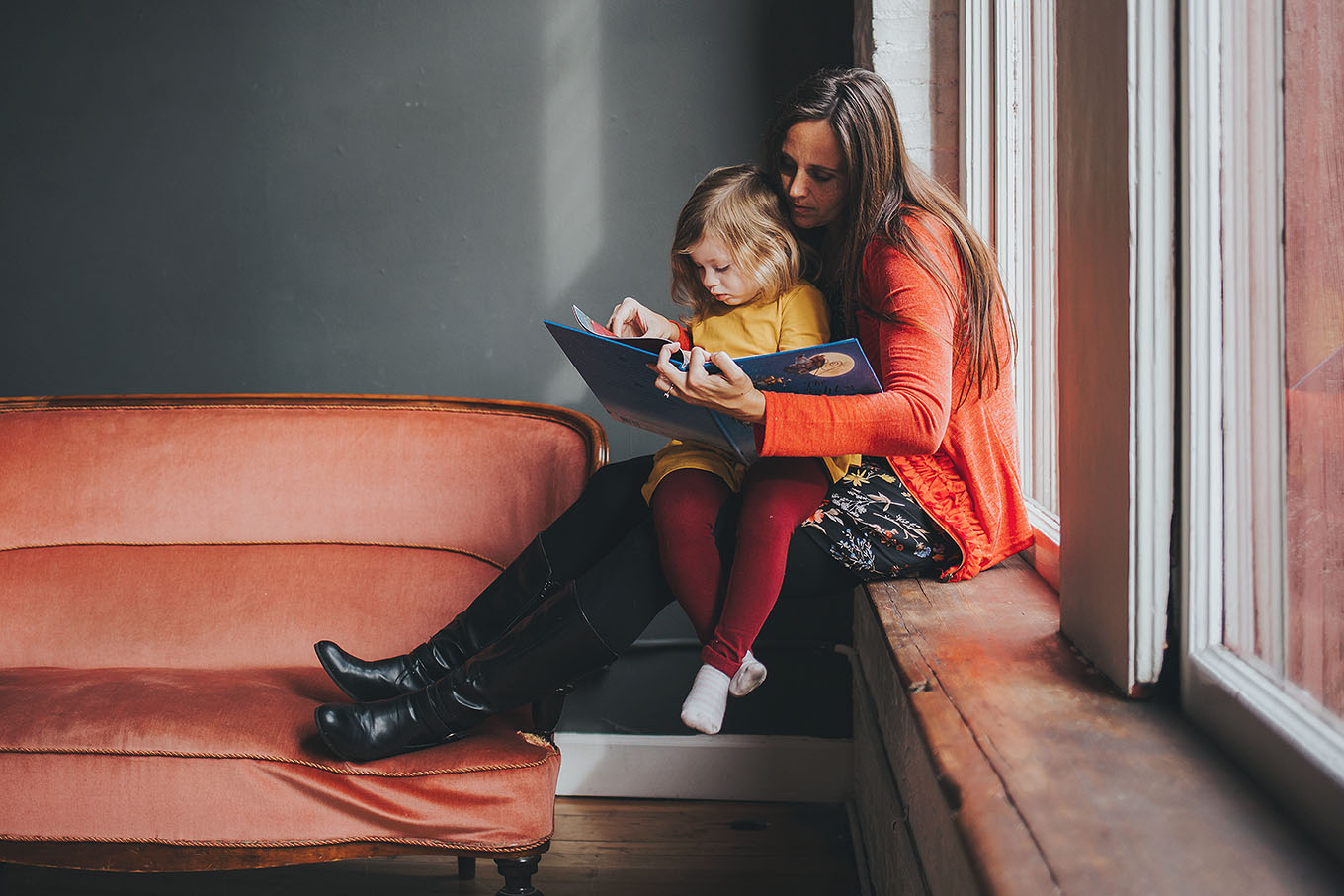 21. Take time for you. Fill your cup so you can give to others.
22. Stop conforming and go with your heart.
23. Let them help decorate the tree, add the ingredients, wrap a gift.
24. Uncover the magic. Remember what it was like to be a kid and allow yourself some whimsy.
25. Feel the warmth and love that only this time of year can bring.
And above all, remember this:
We put a lot of pressure on ourselves as moms to make the holidays matter. It's sooo easy to adopt the myth that doing more will equal more magic. But when we are intentional about the season and can take a moment to listen–really listen to our hearts, we can find a better, more meaningful way.
If my younger-mom self (the one with the small children who enjoyed crinkly wrapping paper and cardboard boxes) could tell me one thing, I think she'd tell me this:
Know that simple is okay, AND perhaps it is even BEST.
The holidays can be magical and memorable by slowing down and savoring things in a different way. Ignite that little spark within yourself and have the most wonderfully-beautiful holiday season yet.
If you liked this post you might also enjoy…